On Death And Execution
I'm formally changing my mind on the policy of capital punishment: I am now fully opposed.
Previously, I was tentatively in favor. Not that I believe it has any significant deterrent value; it doesn't. Rather, I favored it moderately because it fits a sense of retributive justice that has an appeal I cannot deny.
I had two reservations about it before, which were a) because it's uncorrectable, we must be really damn sure of both the absolute guilt and the justice and fairness of the process used to obtain a verdict of death, and b) because we must be really damn sure that everything has been just and fair along the way to the execution chamber, it's a ridiculously expensive process.
The Fifth Amendment to the U.S. Constitution is clear enough to me that capital punishment is permissible under the highest law of our land:
No person shall be held to answer for a capital, or otherwise infamous crime, unless on a presentment or indictment of a grand jury, except in cases arising in the land or naval forces, or in the militia, when in actual service in time of war or public danger; nor shall any person be subject for the same offense to be twice put in jeopardy of life or limb; nor shall be compelled in any criminal case to be a witness against himself, nor be deprived of life, liberty, or property, without due process of law; nor shall private property be taken for public use, without just compensation.
So, a person can be executed (the result of a 'capital crime') after the charge is presented to a grand jury or its equivalent (except in the case of a crime arising out of military activities), if no other charge of the same crime has been tried in the past, after due process of law — which means, in turn, after the defendant has been afforded the right to legal counsel, the right to present evidence and argument, the right to confront and cross-examine adverse witnesses and evidence, notice of the charges (the grand jury indictment fulfills this function in this case), and the matter is tried before a neutral and fair decision-maker. If all those things happen, the text of the Constitution appears to me to permit execution.
But that doesn't mean it's necessarily a good idea.
And there's also the matter of the Eighth Amendment:
Excessive bail shall not be required, nor excessive fines imposed, nor cruel and unusual punishments inflicted.
The classic objection — it is morally contradictory, and therefore inherently cruel, for a state that proclaims itself dedicated to the preservation of life to simultaneously be in the business of taking it, regardless of the moral culpability of the state's victim — never held intellectual water for me. The state, after all, is in the business of monopolozing the use of violence and the state reserves, and must reserve, to itself the dispensation of the use of lethal force. Were it not for that, we would lack both a military and police, whose potential lethality are necessary for the preservation of our society. The idea that the state can kill doesn't bother me in the slightest.
The idea that the state might kill thoughtlessly or indiscriminately, that's a different matter. Again, just because the state can kill does not mean that it should, and it seems beyond debate that we should demand that our leaders and our laws impose careful, sober deliberation of when the power to take life be actually exercised.
So that brings me around to Justice Harry Blackmun, who wrote in Callins v. Collins (1994) 510 U.S. 1141, 1145:
Having virtually conceded that both fairness and rationality cannot be achieved in the administration of the death penalty, the Court has chosen to deregulate the entire enterprise, replacing, it would seem, substantive constitutional requirements with mere aesthetics, and abdicating its statutorily and constitutionally imposed duty to provide meaningful judicial oversight to the administration of death by the States. [¶] From this day forward, I no longer shall tinker with the machinery of death. For more than 20 years I have endeavored–indeed, I have struggled–along with a majority of this Court, to develop procedural and substantive rules that would lend more than the mere appearance of fairness to the death penalty endeavor. Rather than continue to coddle the Court's delusion that the desired level of fairness has been achieved and the need for regulation eviscerated, I feel morally and intellectually obligated simply to concede that the death penalty experiment has failed. It is virtually self evident to me now that no combination of procedural rules or substantive regulations ever can save the death penalty from its inherent constitutional deficiencies. The basic question–does the system accurately and consistently determine which defendants "deserve" to die?–cannot be answered in the affirmative. It is not simply that this Court has allowed vague aggravating circumstances to be employed, relevant mitigating evidence to be disregarded, and vital judicial review to be blocked. The problem is that the inevitability of factual, legal, and moral error gives us a system that we know must wrongly kill some defendants, a system that fails to deliver the fair, consistent, and reliable sentences of death required by the Constitution. (Emphasis added, internal citations omitted).
I've coming around to thinking that this is correct, particularly in the second emphasized portion of Justice Blackmun's opinion in the quote above. Our justice system is necessarily implemented by human beings, many of them. Someone, somewhere along the way, is going to make a mistake. A significant enough mistake not to punish a criminal for his crime? Of course not — but unless we can be satisfied that justice has been perfectly administered, then we ought not take lives in her name.
To look past all of the other incidents necessary to justice — fair rules, fair procedure, fair enforcers, fair juries, fair outcomes — and concentrate only on the moral depravity of the crime itself, only on the terror and pain of the victim and the grief and anguish of the survivors, is not to worship Justicia: that is a prayer to Nemesis.
Make no mistake: I too would feel the siren song of retribution were I to survive the victim of a murder; I would wish to see the murderer of one I loved harmed in the worst possible way imaginable and might even find the sadism within myself to personally impose such treatment. I lost a medium-close relative to an obviously inadvertent vehicular accident not many years ago and my blood still runs hot at the absence of charge against the negligent driver — notwithstanding that my parent's sibling and I had only a limited degree of closeness and had profound differences of opinion. There was still love, family, and regard shared; the loss is a source of some pain to this day. Nor do I doubt that anyone who has lost one they loved would demand retribution and call it solace, and its absence "injustice."
Our system of laws demands different: it must be administered without cruelty by those without interest, in the service of fairness to all. Precisely because I personally feel the sting of loss is why I cannot be the one who exercises judgment about what to do with the killer. That would not be justice, either.
If we are to kill in the name of the state, we have decreed by our highest law that we will not do so cruelly. Unlike the manner in which the criminal treated his victim, we have resolved to treat even our capital prisoners on the way to their very executions with dignity and respect and humanity. We afford our criminals the succor of clergy should they wish it. Traditionally, we afford them the sensual luxury of a last meal. And our law commands us to cause a minimum amount of pain along the prisoner's exit from life. that brings me to the final act of the issue of capital punishment. In an effort to impose the punishment of death upon a criminal — a convicted, undoubtedly guilty criminal — we citizens of these United States have endeavored to apply all manner of ways of taking life in the name of justice.
We have hanged our criminals. Hanging works most efficiently by using the force of gravity to snap a person's neck. When done properly, the "knuckle" of the knot in the hangman's noose is suddenly pressed into the neck of the victim, snapping the spinal cord and ending life. Done improperly, the victim sways and chokes to death, strangling the victim to death in a matter of dozens of seconds to several minutes. Sometimes, the procedure is done improperly enough that, after a few minutes of torture, the victim survives — if so, there can be no doubt that the procedure caused inordinate pain and suffering.
We have used firing squads and may do so again. Properly done, again, from the time of entry of the bullet into the victim's head to the cessation of life, this appears to be so brief as to not allow the victim sufficient time to experience pain. Improperly done, this can also be rendered a tortuous process.
We have used the electric chair. We have used asphyxiation through the inhalation of potassium cyanide gas in a special chamber built for that purpose. Some have suggested use of Dr. Guillotine's decapitation engine, despite its infamy from its overuse during the Great Terror following the French Revolution. Or the use of nitrogen gas to asphyxiate. None of these methods are foolproof, nor can they be, and it is difficult to be sure that, when done improperly, they do not impose pain or cannot be subverted by a sadistic executioner taking the measure of justice into his own hands.
Notwithstanding, the principal means of execution today in most state justice systems is lethal injection. The first drug is supposed to be a powerful anesthetic, the second is a paralytic, and the third is supposed to stop the heart. The procedure was first used in the state of Oklahoma, and it is a botching of that supposedly scientific and painless procedure that came before the Supreme Court last week. On April 29, 2014, Oklahoma executed murderer Clayton Lockett using this procedure. The executioners botched the job: Lockett awoke after the injection of the drugs that were supposed to render him unconscious and held on to life for forty minutes, apparently in excruciating pain. Subsequently, Oklahoma re-wrote its lethal injection protocol, and finding that some of the drugs administered in the process had become difficult to procure, so the state agreed to incorporate other drugs to fulfill similar functions. Other prisoners on death row sued to prevent use of this drug cocktail, alleging that the drugs cause suffocation and suffering. Maybe it does, maybe it doesn't. I have to wonder that the process of imposing this "humane" punishment necessarily takes a toll on the executioners, although I don't know if there is even any anecdotal data available on that point.
But we have an insurmountable problem along the way. We can't render perfect justice in our system — not perfect enough for me to feel confident in taking a life. At worst, pernicious and persistent racial and economic biases creep into our system and taint the righteousness with which the state wields death — and even at best, even with elaborate procedural safeguards along the way, even the most procedurally careful state justice system in existence that includes capital punishment executes prisoners, effectively, at random.
We spend inordinate amounts of money to balm over this fundamental fact, with smart and dedicated lawyers and years and years of appeal. Which results in this form of "justice" implemented, if at all, dozens of years after conviction, itself a denial of any pretense to justice. We deter no future crime by executing prisoners, as evidenced by the fact that there is no appreciable difference between murder rates in capital punishment states and non-capital punishment states done by apples-to-apples comparisons.
Let our murderers remain in prison, out of society, for the balance of their lives. Prison is more than ample punishment; a life sentence with no possibility of parole is not "going easy on crime." Prison is more than ample safeguard of our collective safety. We have better things to do with our money and our time and our efforts than to try, again and again, to find a way to kill in a manner absolutely without cruelty and a way to adjudicate absolutely without bias. Let Justicia's sword be a symbol and not a reality: she shall be served better in our society without the death penalty.
Image sourced from wikimedia commons: the electric chair in the "red hat" execution chamber of the state prison at Angola, Louisiana (museum reproduction).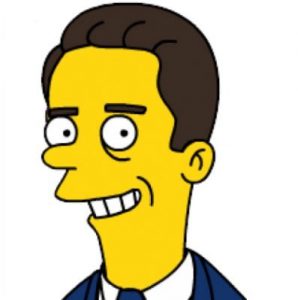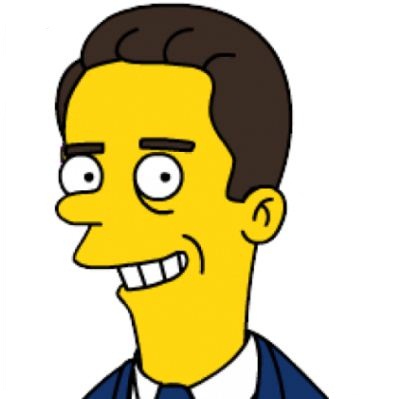 Burt Likko is the pseudonym of an attorney in Southern California and the managing editor of Ordinary Times. His interests include Constitutional law with a special interest in law relating to the concept of separation of church and state, cooking, good wine, and bad science fiction movies. Follow his sporadic Tweets at @burtlikko, and his Flipboard at Burt Likko.