Ta-Nehisi Coates and the Black Panther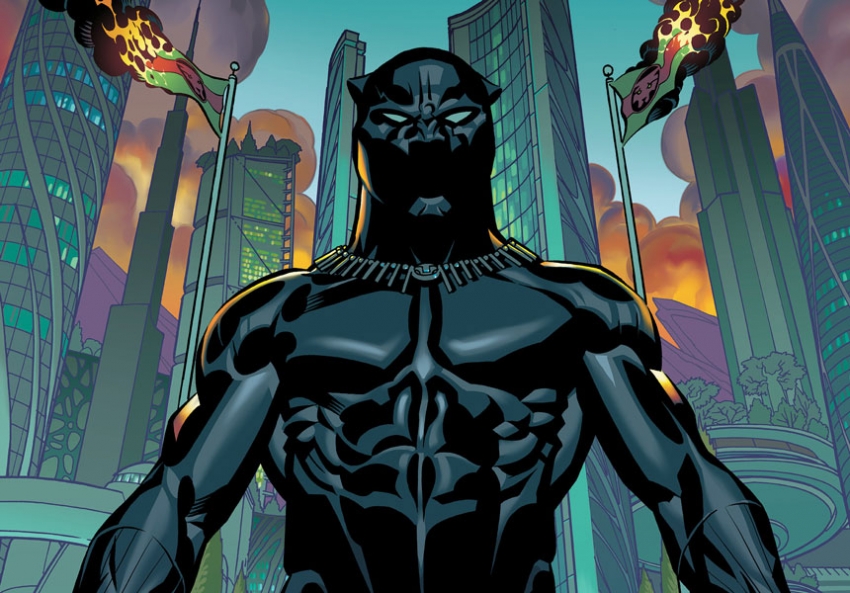 Ta-Nehisi Coates had a banner year last year. In addition to a successful book launch, he also received a MacArthur genius grant. His next career step is a bit unexpected.
What's the good of getting a MacArthur genius grant if you can't go and write a comic book for Marvel?" Coates tells NPR's Audie Cornish. "I don't know. There are things that people consider to be genius, and then there are things that deep in my heart I've always believed to be genius.
NPR's Audie Cornish did a long interview with Coates recently which can be downloaded as audio or read here. I would urge members of the Ordinary Times community to check it out. He talks about a wide-range of ideas and especially touches on the importance of the Black Panther as an early sign of diversity in the Marvel universe. He also talks about his own personal experience with comic books which was transformational.
When I was a young person, my introduction frankly into the world of literature and the beauty of words and the beauty of language, occurred through three things," Coates says. "It occurred through the magic of hip-hop, it occurred through the magic of Dungeons and Dragons, and it occurred through the magic of Marvel comic books, so I feel back at home.
Coates' writing has been controversial at times but it has brought him recognition as one of the leading voices on race in America. He acknowledges in the interview that he has reluctantly accepted the responsibility because it is ultimately beyond his control.
Typically there's this perspective among writers and black writers, there's this idea that there is one person — and maybe beyond writers — among blacks, there is always one person who everyone should go to learn about all things black. And I have, again, with the MacArthur stuff, with the sales of Between the World and Me, I guess I feel as though people have tried to turn me into that person. And I really have done all I could to resist it, but even as I resist it, you can't, it's almost like you lose control over it. You don't actually have control of the position people want you to be in. If they say "You king of the blacks," you're king of the blacks — whether you like it or not. You understand what I'm saying? Even if you in your heart never accept it and you can say it over and over and over again, people have a perception of you nonetheless.
For me, as a comic book fan who was only aware of the Black Panther when he had a guest appearance in one of the titles I read regularly, I am intrigued by the imaging of a hero who hails from an African country untouched by colonialism. Black Panther does just that and because Marvel is often willing to abandon canon as a way of breathing new life into a character, Coates has plenty of elbow room to explore these ideas.
Looking forward to hearing more about the series as he tells his story.