Electoral Trends: Into The Biden Era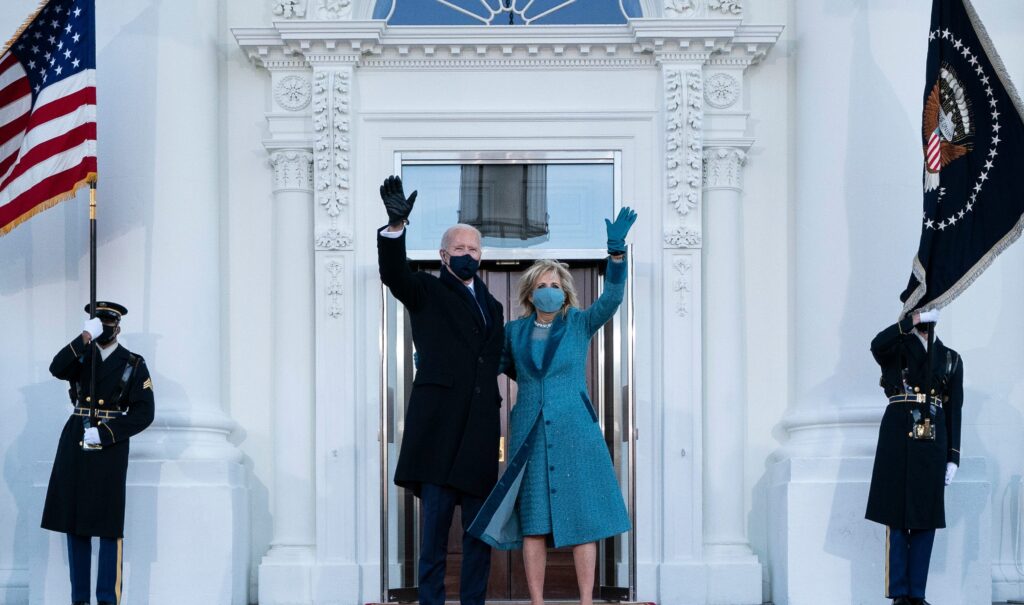 Not to make any reader feel aged, but the last time that a president only lasted one four year term I was a toddler in Puerto Rico playing with my dinosaur toys and unaware such an office even existed. So after practically three decades of presidents getting their eight year terms, seeing one (especially one who isn't succeeding a president of their own party) last only four years has been unusual for many my age. But the reality is that the last four tumultuous years of the Trump era have now officially come to an end with his defeat in November and the inauguration of a new president in Joe Biden on the week that I write this.
With this new Biden era in American politics, those of us interested in the electoral ramifications and what they mean for future elections and public opinion shifts have to change our mindset after a steady trend in one direction under the Trump era. The political environment will no longer be affected by the popularity (or lack thereof) of a boorish tabloid star but of a man that is arguably the embodiment of a generic Democratic politician. The downballot picture will now shift from being favorable for Democrats to being favorable to Republicans. Both parties will leave 2020 with electoral trends to be excited about expanding on, but also have some that they should be worried about. And the polling and electoral forecasting world finds themselves practically back to the drawing board after a second straight presidential cycle with mediocre results. As we venture into this new era of American politics, I wanted to touch on all of these key factors that will affect not just the coming off-year and midterm elections, but might even play a part into how the next presidential election plays out.
Part 1: President Biden's Popularity Will Matter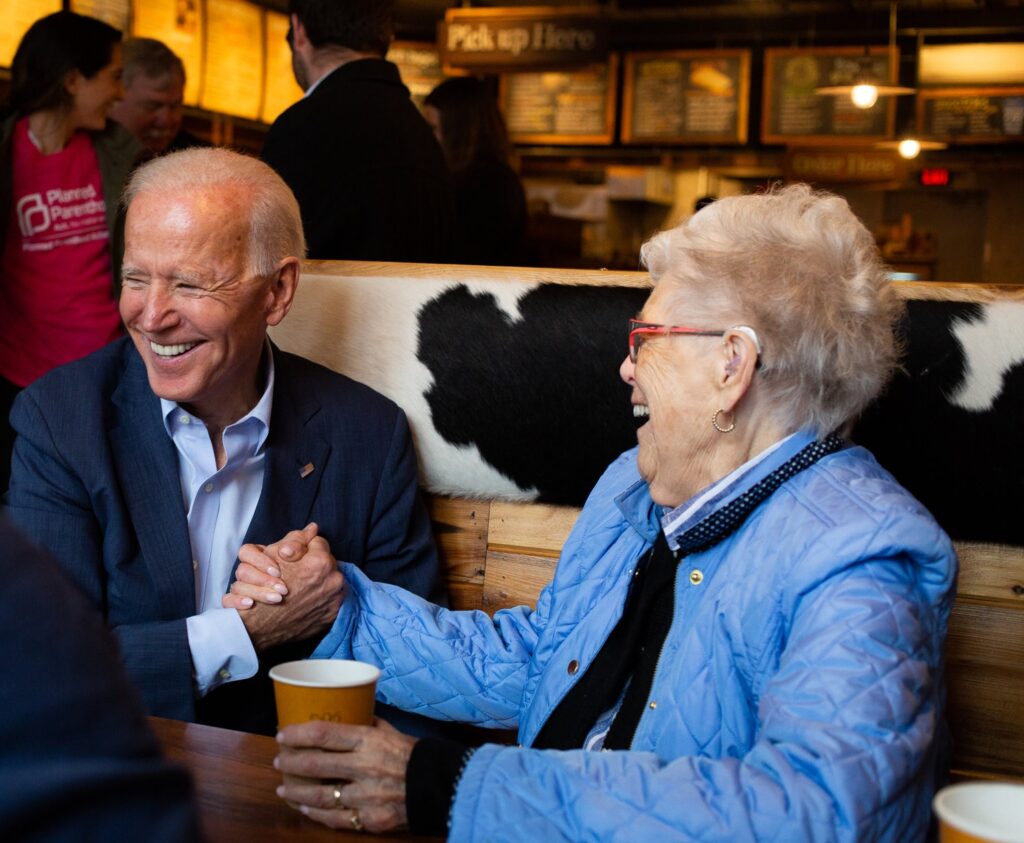 Arguably the one biggest trend in political science that survived a rule-breaking Trump era was the effect that a president's approval rating can have on his party – especially in an increasingly polarized age. Now former President Trump entered office with the record low for a new incoming president of 45%-46% on average based on what aggregator you followed. That instant inability to reach majority approval plagued his administration from day one to his final day in office when he left with a 38%-39% average approval rating. As the first ever president on record to be unpopular throughout his entire presidency, it was no surprise to me his party suffered off-year gubernatorial and state legislature losses, a midterm that saw them lose the house in the middle of a good economy and no controversial war or major policy working against them, plus losing the presidency and senate in an election where both sides turned out their voters. Trump's unpopularity anchored his party throughout his entire administration and political science told us unpopular presidents don't just hurt their party, but hurt themselves as well.
While 2020 saw a mediocre horserace polling performance (more on that later), if you had just kept an eye on President Trump's approval rating you would have found his approval average on election day to have been at about 45%-46%, and he ultimately got 47% of the vote. His disapproval rating was averaging at 52%-53%, and ultimately he wasn't able to get 53% of the vote. If you only followed the approval rating averages, you would have seen a slightly different story than the horserace results in terms of the campaign. You would have seen a president who won back soft supporters during the campaign, making up ground for a rough summer, but ultimately defeated because his strong base of support could only get him so far. On the favorability ratings side of things, Trump was averaging in the double digits for a negative favorable come election day (-13) while his challenger in Joe Biden had climbed out of being slightly unpopular during the primaries and the summer to posting a positive favorable after the DNC and into election day (+6). President Trump's personal image mattered – and so will President Biden's.
There's already reports out there on what Team Biden is hoping to pull off to avoid a costly backlash midterm against his party. But if the new president asked me for advice I'd keep it simple – stay popular. President Trump was averaging in the lower forties when his party lost the house in 2018, President Obama was in the mid-forties in 2010 and in the lower forties in 2014 when his party lost houses of congress in each midterm, President Bush was in the higher thirties during the 2006 Democratic wave, and the famous Republican Revolution that was the 1994 midterms happened with President Clinton posting approvals in the mid forties. On the other hand the few midterms that have seen the White House party limit the damage or even make gains themselves came with popular presidencies for them to look good defending. For instance, President Clinton and President Bush were both enjoying approval ratings in the sixties when their parties had good midterms in 1998 and 2002. If Joe Biden's team wants to keep him from becoming a problem for Democrats in 2022, staying popular with the public would do a great deal to help with that before anything else.
That said as we all know, staying popular as a sitting president is easier said than done. Trump broke the rule that a good economy could help you, Obama came in with a high approvals and favorable ratings that were already gone by the next year, and Bush had seen his 90% approval rating crash to 50% within three years and a near re-election effort loss. If Biden faces problems rolling out the vaccine, if the economy keeps struggling to stay open and start making up more jobs, and if independents who backed him start to turn on him as they did to the last couple of presidents when they felt they were overreaching, he'll find himself and his party in big trouble. If the vaccine rollout is a success though, if the economy starts to get even better, and if his polices stay popular, he'll be a strength for his party. If you want to keep an eye on one metric to understand how Biden's presidency is going and how Democratic hopes of avoiding another 1994/2010 look like, just keep an eye on the popularity levels of our new president.
Part 2: History Now On The Side Of Republicans…For The Most Part
History, studies, and electoral trends have been clear on the fact that the party outside of the White House tends to see gains during the opposition's time in the oval office. We saw that to varying degrees with Republicans under Clinton, Democrats under Bush, Republicans under Obama, and Democrats under Trump. Now that they have lost the White House, it should be practically nothing but up from here on out for Republicans now. The one lone bright spot coming out of 2020 for them will be that even though they now face a Democratic trifecta for the first time in a decade, the blue wave landslide that some polls were suggesting never came and thus they just need very minimal gains in 2022 to flip either house of congress. Again, while a hypothetically popular Biden come election day 2022 could do wonders for Democrats, it'd still be a knife fight for them to hold on. On top of this, its not just
electoral trends
that play well for the party out of the White House come midterms, its even policy debate as studies have shown that the party in power
tends to see a backlash in public opinion
through time.
This is not to say that Republicans are a lock for the kind of gains they made under Presidents Clinton and Obama either. We are seeing a change in electoral coalitions (more on that later) that could make things a little more difficult for them in a midterm than before, and there's always the question of Trump and his movement's future within the party which has proven to bring out low propensity voters for them but has also repelled other key voters like suburbanites and independents. And while history is on the side of the red team when it comes to off-year and midterm races under a President Biden, it also is siding against them on the chance they can flip back the White House in just one term. Of the 10 previous presidents who were elected into office by defeating a fellow member of the presidential club, only 2 were defeated themselves one term later and one of those two was defeated by the very man he defeated the first time (Which could happen again technically if Trump does run in 2024), and only 4 of those who lost re-election efforts (Trump included) lost after succeeding an opposition party candidate.
But 2024 is still a ways away, and even the thinnest of GOP majorities would do wonders to stop any progressive legislation and judges. So when it comes to the first step for the GOP to get back out of the wilderness, there's actually plenty reason to be bullish on them making gains and perhaps even flipping houses of congress over the next two years alone. The scales of history have tipped back in their favor when it comes to the electoral upsides – but they just might have to wait a little longer to get the executive branch back.
Part 3: Electoral Trends Both Parties Should Be Happy And Worried About
Its kind of humorous to go back to November 7th when networks called the election for Biden (Though anyone in the know on "Election Twitter" knew he had won a day or two earlier) and see the elation from conservatives on social media that while they had lost the presidency they had confounded polling and forecasters to make Democrats sweat in the house races and kept the senate. On top of that many on the red team were excited to point to the trend of Hispanic voters shifting towards them. Then came the Georgia Senate runoffs that saw Democrats sweep each race thanks largely in part to the suburban backlash that was a major factor in costing Trump re-election. Suddenly the reality of a Democratic trifecta had come to pass. But each of those instances was a good example of the differing electoral trends that both parties should be worried about – and some things they can be hopeful about. A warning, this will be the most robust section of this piece.
For the Republican side of things, the swing among Hispanic voters like the massive one in the RGV region of Texas and the swing in their favor in the Miami-Dade area was a big dent to the "demographic destiny" theory of a future unstoppable Democratic majority. These trends seem to have a lot to do with educational re-alignment which was once considered just a white voters issue but may have extended to a grander problem than that for Democrats when it comes to high turnout elections. There was also the fact that we actually saw swings towards the now former president in rural areas once again, as those "low trust" voters that pollsters have had a devil of a time catching (more on that later) in their samples came out big for the red team. If the GOP can keep that swing among Hispanics going and give these Trumpy rural voters reason to keep showing up in big numbers, they may form a pretty formidable coalition in good environments for them.
However Republicans do have some worrying trends against them as well. For one, low propensity voters that showed up for Trump don't seem to show up as much when he's not on the ballot and their lack of turnout was among the important factors that lead to the blue team's sweep of Georgia's senate seats back on January 6th. Furthermore, we've seen Democrats have tremendous turnout regardless of whether Trump is on the ballot or not since Trump has been in office. Showing up big in 2018, 2020, and in the intervening off-year and special races. As for the Hispanic trends, while I have no doubt that a significant amount of it is real (especially in Florida's Miami area), I would be careful to also note that in the last few decades we do have a trend where Hispanics shift towards the sitting incumbent, a sign that maybe a good chunk of of Hispanics tend to be pro-incumbent "stick with the devil you know" type of voters. We saw a possible sign of this in the runoffs where the two Democratic candidates actually had big swings towards them  in those runoff races versus the general, perhaps showing some snapback to normality. Please don't mistake this for me blowing off the very real swing in favor of Trump and the GOP among Hispanics, but I do think some of it had to do with incumbency and I suspect we'll see Democrats gain back some of those losses in the coming cycles.
Democrats for their part have been seeing great trends with suburbanite, highly educated, and independent voters. They even have enjoyed support from would be protest Libertarian voters, Biden doing well with 2016 Johnson voters and in Georgia's runoffs some evidence Libertarian November voters backed the Democrats in the second round. The good thing for Democrats is gains among these voters are bigger than the rural gains Republicans have been making, plus these are the sort of voters who tend to be highly engage and show up in non-presidential years (And I theorize a reason pollsters seem to be doing better in off-years). That means these high propensity voters could be a major help in limiting the midterm backlash come 2022. Democratic support among veterans has also been on the rise, with exits (take them with a grain of salt) showing a massive shift away from Trump and towards Biden from 2016 among them. There seems to be a shift in coalitions and the GOP's formerly highly engaged highly educated voters seem to becoming Democrats now. Keep in mind even with record GOP turnout and continued GOP swings in rural areas, Biden did better than Clinton did in 2016 in 43 states and that includes a lot of deep red states where Trump has been uber popular.
However there's still questions as to whether Democrats could see a snapback against them among these voters who as early as 2012 were more inclined towards Romney. While the suburban shift has been accelerated under Trump, downballot Republicans also overperformed him and even in the Georgia runoffs we saw losing GOP Senator David Perdue make up some ground with these voters. Now I think its a slim chance that Republicans nominate a Romney like nominee again any time soon, but the fact Biden outperformed in the burbs compared to his fellow Democrats, is a potential sign the blue team still has work to do to keep these voters swinging their direction. Likewise, their gains among independents can disappear like that as they remain the most fickle group in American politics. Independents are largely partisans in denial of their loyalty but there's a significant chunk among them that truly are non-partisan and known to shift and split their votes. These voters backed Obama and Democrats before backing Romney, Trump, and their fellow Republicans before now ending up backing Biden and Democrats in the last two cycles. If they turn on the party in power once again, especially with how tight these majorities are, it could be a big deal in 2022 and beyond. And finally while we have evidence that GOP turnout has taken a hit when Trump isn't on the ballot, now that Trump is no longer around to kick anymore, we still haven't seen if the big democratic turnout of the last two cycles will remain post-Trump.
Only time is going to tell which party's electoral trends will benefit them during the Biden era and honestly I can see trends on either side continuing or snapping away from either party. My personal assumption at this very early stage is the suburbanite backlash will continue against the GOP as it has elsewhere in the world to center-right parties, but I think the Hispanic vote shifts can become a real issue for Democrats even if I do believe incumbency had a moderate effect and I wouldn't get too dependent on independents if I'm the blue team either. I tend to think we will see GOP turnout go down without Trump around anymore, but a drop in Democratic turnout is an underrated possibility as well.
Part 4: The Polling And Forecasting World Tested Once Again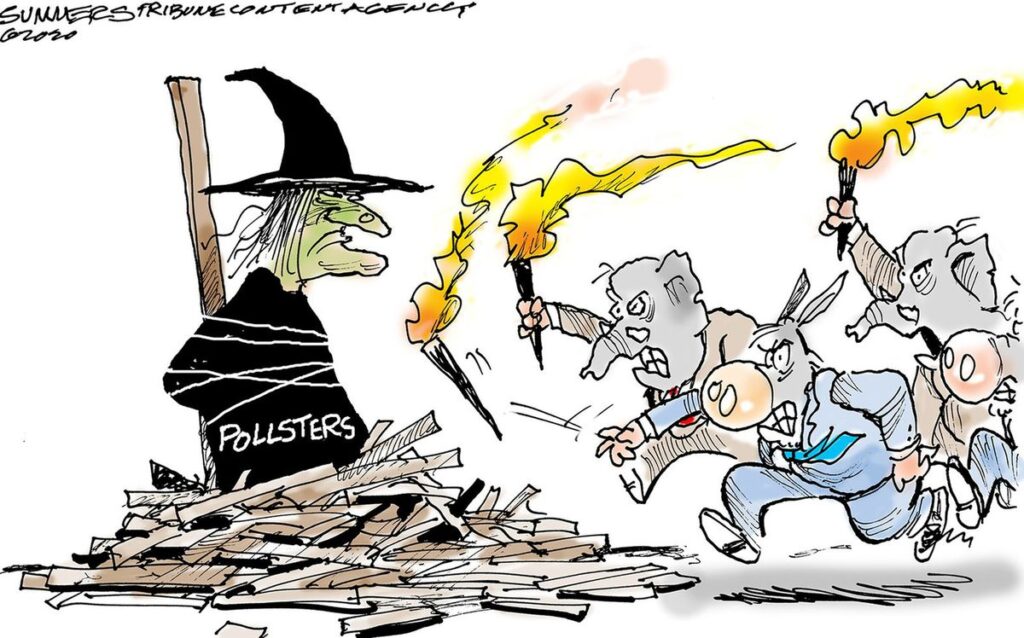 Outside of the political sphere, most of those who attempt to measure public opinion got a kick in the teeth back in November. After 2016, pollsters began to weight by education and forecasting models began to really highlight probabilities. From 2017 to the 2020 primaries, it seemed to be working. However 2020 ended up being arguably even worse for them than 2016 was and of course the debate has been raging since as to why. I've seen some sensible arguments regarding COVID, regional variations, another major shift in the final days, and "low trust" rural voters who seem to be getting harder and harder to get a sample from. As almost always, I think the truth is probably a little bit of all the above. However I do think there were some bright spots even in 2020 for pollsters and forecasters.
Some pollsters like IBD, Selzer, Atlas Intel, and especially a national poll conducted by Utah Valley University did just fine. Some states saw more typical error than others, especially in Georgia where polls correctly predicted on average a Biden win and even caught the Democratic sweep of the two senate runoff races. I found with my own personal forecast that using polling helped me to predict all but 2 states correct, not half-bad if you ask me given the faulty data. And as for forecasters, they never once had a Democratic trifecta as a certainty, correctly gauging that a Biden victory was more likely than a Democratic Senate. However that said almost all forecasts predicted a Democratic trifecta and that's what ended up happening.
Of course that doesn't change the fact polling was once again bad. Nobody expects pollsters to get it all right, especially in tight races. However I found some really big errors including in some key states like Florida, Iowa, Ohio, and another big presidential miss in Wisconsin. There were major misses among Hispanic voters, but an under-discussed major miss among Seniors (Though Biden did do very well for a modern Democrat with them). We also followed up on a solid national polling performance in 2016 and 2018 with a pretty poor one in 2020. Now typically incumbents of late have overperformed their polling but these errors in favor of Trump were bigger than what we saw with Bush in 2004 and Obama in 2012. Pollsters thought they had fixed the issue with education weighting, but its back to the drawing board. I've already seen some interesting debates among pollsters about what they can do to fix these issues. Doing well in Georgia's runoffs is a good start but the problem is that could just be because 1) Georgia polling was good even in November and 2) Pollsters seem to do better when Trump isn't on the ballot. Regardless pollsters still have work to do and as someone who is a big believer in trying to measure and understand public opinion I hope they can find some answers.
That said I do think forecast models did their job for the most part and look forward to their models in a Biden era as well. With faulty polling they correctly predicted a lot of key things right and their probability models were right that Biden could survive another 2016 type miss with the leads he had. However their house modeling left much to be desired and in my opinion the failure in house forecasting was even less forgivable than what happened in the presidential race and the battle for the senate. With a major battle for the house coming up in 2022, I hope pollsters and forecasters figure out what went wrong there. As I said I think its good to have decent public opinion data to learn and forecast from, so I'll continue to root on those trying to get good measurements of the public going into the Biden era. But until they can prove to have fixed these issues I would probably find it wise to continue to keep margins of error and forecasting probability in mind over individual poll results that get clicks or tell you what you want to hear.
* * *
For the last four years we've been stuck with a pretty simple story. Trump was unpopular, Republicans struggled electorally because of it, and public opinion was shifting left. Polling has been generally okay, but bad to awful when Trump is on the ballot. Now with a new president at the helm we can see new shapes to how we understand current public opinion and electoral results that are caused by it. President Biden will probably not be immune to a backlash from the public, but I think he'll have more of a ceiling than former President Trump did. Democrats have been on a roll electorally for the most part, but Republicans seem poised to start making gains now. Electoral coalitions have been shifting among both sides, but what trends we see accelerate under Biden are very much in question. Polling seems to be still in flux in responding to new communications and falling respond rates. There's tons of new things to consider with a change in who controls power in DC and the only thing to do for now is to wait and see how the public reacts to that shift in power.