The Fight for Federal Lands
"What I stand for, is what I stand on."  – Wendell Berry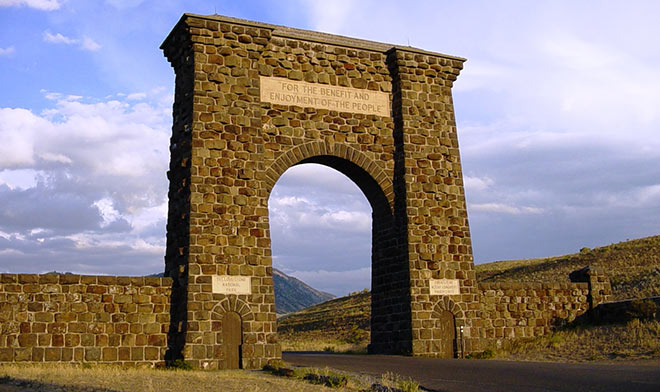 In 2016, Utah Congressman Jason Chaffetz, a Tea Party Republican and self-proclaimed outdoorsman, introduced House Bill 621, otherwise known as the Disposal of Excess Federal Lands Act of 2017 (emphasis mine).
…directs the Department of the Interior: (1) to offer for disposal by competitive sale for not less that fair market value certain federal lands in Arizona, Colorado, Idaho, Montana, Nebraska, Nevada, New Mexico, Oregon, Utah, and Wyoming, previously identified in the report submitted to Congress on May 27, 1997, pursuant to the Federal Agriculture Improvement and Reform Act of 1996, as suitable for disposal or exchange for the purpose of conducting restoration activities in the Everglades region of Florida; and (2) within four years after enactment of this bill, to submit a list of such lands that have not been sold and the reasons why.

All net proceeds from the sale of such lands shall be deposited into the Treasury for reduction of the public debt.
There was strong opposition from voters when the bill was put forward and, under pressure from voters, Chaffetz withdrew the bill in February.
Unfortunately, the drama over HB 621 last year was not the end of the story but more likely the opening battle in what is quickly becoming one of the biggest conservation fights in recent memory. While HB 621 sought to sell federal lands off to the highest bidder, what scares people even more is the possibility that a Republican-controlled government will begin transferring federal land to states. 'Federal land transfer' is one of those issues that perfectly illustrate the realities of modern politics in the United States. The strange intersection of conservationists, environmentalists, outdoor recreationists and business interests has set the stage for a fascinating drama to unfold.
Simply put, federal land transfer is the practice of the federal government transferring ownership of public lands to the states in which they exist. The reasons why this idea is popular with certain crowds requires further explanation, but before doing so, it's important to understand the public land system as a whole…
The United States holds roughly 640 million acres of public land in trust for its citizens. This land includes national forests, national parks, landmarks, wilderness and recreation areas and many thousands of acres that are rarely visited by Americans, yet it all belongs to us. And that is an important point to make: The American system of public land was set up intentionally to be radically different from the European system where land was owned by nobility. In the United States, public land is owned by We the People. The government only acts as a caretaker and this unique fact is the reason why some groups are so concerned about recent trends.
A line often quoted from the Yellowstone National Park Protection Act  of 1872 is, "…for the benefit and enjoyment of the people." What this means is that there exists a federal mandate, which requires that public lands be maintained for the public to use. States have very different motivations. In most cases, their state constitutions require them to maximize the profitability of public lands. Additionally, balanced budget amendments mean that they can't borrow money for upkeep on public lands. So, for example, when forest fires burn through thousands of acres, states have to deal with the costs.
But Idaho Gov. Butch Otter isn't among the supporters. He often cites the 2015 fire season as an example of how difficult it would be for the state to pay for management of Idaho's 33 million acres of federal land.

Wildfires that year burned 740,000 acres in Idaho – a land mass larger than Rhode Island. Firefighting costs topped $300 million. The federal government picked up 70 percent of cost, with the state shouldering the rest.

"When you have a bad fire season, the bill on the federal lands gets into the hundreds of millions of dollars," said Jon Hanian, Otter's press secretary. "If the feds weren't there to pay for it…you'd blow a huge hole in the state budget."
Federal land transfer has been largely a Republican idea, but this seems to contradict the idea of fiscal conservatism. If states would take on a huge financial burden by taking ownership, why do certain politicians believe this is a good idea? There are two primary reasons, one of which is publicly acknowledged and another that involves some assumptions. Republicans who support federal land transfer acknowledge that it would increase the tax base for states. In Idaho, for example, the Bureau of Land Management (BLM) owns 60% of the land in the state. That land cannot be taxed so therefore Idaho loses a great deal of potential revenue. If that land was transferred to state control, that represents a potential boost to their economy. Via the Washington Post:
Many Republicans, including House Natural Resources Committee Chairman Rob Bishop (R-Utah), have been pushing to hand over large areas of federal land to state and local authorities, on the grounds that they will be more responsive to the concerns of local residents.

House Natural Resources Committee spokeswoman Molly Block said in a statement that "in many cases federal lands create a significant burden for the surrounding communities," because they cannot be taxed and can be "in disrepair."

"Allowing communities to actually manage and use these lands will generate not only state and local income tax, but also federal income tax revenues," she added, as well as reduce the need for some federally-supported payments. "Unfortunately, current budget practices do not fully recognize these benefits, making it very difficult for non-controversial land transfers between governmental entities for public use and other reasons to happen."
The second reason, which is a bit more nefarious, is that by transferring land, many private interests would get more access. States generally have less regulations than the feds regarding lease rights on energy extraction and this could be exploited, especially with a majority of states being controlled by Republican legislatures. An even worse scenario is that they would soon realize that they can't afford the land and sell it off. Either way, this is bad news for the public. For those that might claim a selloff is unlikely, history says differently. 64.2 million acres of public land was given to western states when they received statehood. 25.4 million acres of this has been sold.. According to Field & Stream :
Western states have been selling their lands since they were awarded them at statehood. New Mexico has sold off 4 million of its original 13 million acres. Nevada, awarded 2.7 million acres at statehood, has 3000 acres left. Montana has sold 800,000 acres of state lands so far. Idaho has sold 1.2 million acres. Colorado has sold 1.7 million acres. Arizona has sold off 1.7 million acres.
Keep It Public explains the three worst scenarios under federal land transfer policies.
States could attempt to overcome the new expenses by managing previously accessible land with an eye toward short-term-profit, invariably leading to long-term-loss. The states would have to gut the mixed-model that the federal government currently employs, which allows for recreation access, cheap extraction leases, and low grazing fees. The lands would be viewed strictly as a taxable-revenue generator, and industry would become the primary actor on the land. While taxable-revenue is absolutely a good thing, eviscerating the mixed-model with an eye toward short-term profit would yield a long-term revenue loss due to access reduction, land degradation, negative impacts to the $646 billion outdoor recreation industry, the loss of PILTS, and harm to ranching communities.

In the final scenario, states offset their new expenses by selling public land outright, throwing away our greatest national treasure for the sake of balancing budgets that wouldn't need balancing if it weren't for a land-transfer.
Even if states kept their public land, the issue of access is another issue to consider. Federal land use rules are generally more liberal than at the state level. For example, hunting, fishing and camping are only allowed on about 18% of the state land in Colorado. Also where access is allowed, state rules say that it cannot interfere with 'revenue generating activities'. There is no doubt that outdoor-loving recreationists would certainly have much less land to use if federal land transfer is successful.
Where does the new president stand on this issue? Like many things involving President Trump, it's complicated. In an interview with Field & Stream, then-candidate Donald Trump said,
I don't like the idea because I want to keep the lands great, and you don't know what the state is going to do. I mean, are they going to sell if they get into a little bit of trouble? And I don't think it's something that should be sold. We have to be great stewards of this land.
During the campaign, outdoorsmen, especially hunters, were somewhat comforted by the fact that Trump's son, Donald Jr., is also an avid hunter and the president's children generally have a strong influence on him. Another positive sign in some circles was his selection of former Republican Rep. Ryan Zinke as Secretary of the Department of the Interior. Zinke, also an avid hunter, "…quit his post as a member of the GOP platform-writing committee [in 2016] after the group included language that would have transferred federal land ownership to the states".
While his position on land transfer during the convention was admirable, according to groups like the Wilderness Society, Zinke has a mixed voting record on conservationist issues,
We have serious concerns about the nomination of Congressman Zinke, whose repeated support for logging, drilling and mining on cherished public lands is out of step with most Americans.

While he has steered clear of efforts to sell off public lands and supported the Land and Water Conservation Fund, far more often Rep. Zinke has advanced policies that favor special interests. His overall record and the backdrop of cabinet nominations with close ties to the fossil fuel industry cause us grave concern.
Of further concern was an executive order signed by President Trump in April, which directs Secretary Zinke to review national monument designation for millions of acres of land in the U.S. under the Antiquities Act of 1906. At the time of the signing, Trump stated that recent designations ,"…unilaterally put millions of acres of land and water under strict federal control." This seems less-than-honest considering that national monuments can only be created on land already owned or controlled by Uncle Sam.
Zinke said that the order would cover several dozen monuments across the country designated since 1996 that total 100,000 acres or more, from the Grand Staircase-Escalante National Monument in southern Utah to the Bears Ears in southeastern Utah.

He'll provide an interim report in 45 days in which he'll provide a recommendation on Bears Ears and a final report within 120 days.

Over the last 20 years, Zinke said, tens of millions of acres have been designated as national monuments, limiting their use for farming, timber harvesting, mining and oil and gas exploration, and other commercial uses.

Zinke said that while designations have done "a great service to the public," the "local community affected should have a voice."
The Wilderness Society explains the historic importance of the Antiquities Act.
…it is a well-established and popular tool that has been used by almost every president since Teddy himself wrote it to protect cultural and natural sites from wear and tear. Furthermore, local communities have opportunities to weigh in before and after every monument designation. Some senators in the hearing mentioned the recent Bears Ears and Gold Butte national monuments as designations that were locally troublesome, yet more than 70 percent of voters in both Utah and Nevada supported monument status for these sites. On a national level, 90 percent of voters support presidential proposals to protect lands as monuments, while 69 percent oppose efforts to stop this practice. Any attempt by the Trump administration to portray monuments as radical will rely on a deliberate misreading of American history and public opinion.
What's more important to understand is that national monument status does not prevent the land from being used, even for natural resource extraction. Also from the Wilderness Society:
Most public and commercial activities continue after national monuments are established. These "existing rights" include previously-existing oil and gas leases; access to private property; valid mining claims; rights of way for roads and utility infrastructure. Additionally, the following recreational activities are almost always allowed in national monuments:

-Hunting and fishing
-Rafting and boating
-Horseback riding
-Camping, Backpacking, Hiking and Biking
-Riding motorized vehicles on designated routes
Writing for the Joplin Globe, Andy Ostmeyer reminds us what previous landmark designations have set aside:
Here's a short list of great American places Republican presidents have saved with the Antiquities Act: Bryce Canyon, Zion, Olympic, Petrified Forest, Muir Woods, Carlsbad Caverns and part of the Virgin Islands.

Here's a short list of places Democratic presidents have saved with the Antiquities Act: Dinosaur National Monument and Fort Laramie, Grand Teton, Death Valley, more than 50 million acres of Alaska, part of the Virgin Islands and more recently, Bears Ears.

Does anyone today regret protecting the Grand Canyon or Zion or Grand Teton?
Leading the charge in Washington is another politician from Utah, Rob Bishop, who chairs the Natural Resources committee. He has big plans for federal lands under a Republican-controlled government.
Bishop's memo to the Budget Committee says his committee will work with the Trump administration "to identify previously declared monuments that are suitable to be rescinded or diminished in size." He calls for the Bureau of Land Management to create a searchable database "of all lands that have been identified for disposal." Bishop said his committee "does not support acquiring additional lands until basic responsibilities are met on the 80 million acres managed by" the National Park Service or adding to the 193 million acres managed by the U.S. Forest Service.

Bishop notes that the park service's deferred maintenance backlog, now nearly $12 billion, suggests misplaced "management priorities," rather than inadequate funding.
If landmark proponents are being honest, they will admit that the designation of national landmarks is often advocated by conservationists and the outdoor community because it puts these lands out of the reach of development. The landmark designation allows presidents to circumvent Congress, thus avoiding years of debate. To date, no president has overturned a national landmark designation (though President Trump seems all too ready to be the first). Still, using the power of the federal government to pursue self-serving agendas is something that conservationists often complain about. We should be wary of our own hypocrisy when we advocate for landmark designations to get what we want. Thinking about misuse of federal power also reminds us that the Left had a hand in creating turmoil around the issue of federal lands:
Then-Interior secretary Sally Jewell issued an order in January 2016 ending new coal leases on federal land until an environmental impact statement was completed which would look at coal's impact on climate change and "the social cost of carbon." Bishop has called for the Trump administration to revoke the moratorium on new leases and narrow the scope of the impact statement.
Last October, I wrote about the history of liberal opposition to hunting and how their use of federal agencies to pursue their agenda turned many hunters into conservatives. With the issue of federal land transfer, we see those old mistrusts coming back. While many hunters would like for federal land to stay in government hands, they also know this comes at a price. With some hard evidence to back up their fears, they believe that environmentalists would use that federal control to continue to chip away at hunting and fishing rights. A good example of this concern is the recently-defeated Initiative 177 which would have banned trapping on public lands in Montana. A similar bill, Amendment 14, was passed by Colorado in 1998.
In these situations, the traditional roles of conservative and liberal are turned on their heads. Typically liberal-leaning preservationists (Muir model) would like to see the land frozen in place. Conservative-leaning conservationists (Roosevelt model) want to see it used responsibly. Ultimately, the difference in approach between conservationists and preservationists is a battle that has been waged for over 100 hundred years and in all honesty, this type of governmental gridlock is probably good for the environment and for wildlife.
What makes this writer happy, at a time when I want very little to do with our party system, is seeing my fellow outdoorsmen and women looking past politics and joining together to fight for public lands. Hunters are finding common cause with mountain climbers. Fishermen seeking an alliance with snowboarders. Hikers, mountain bikers, trappers and the like are all putting their political leanings aside to stand up for their rights as public land owners.
Other writers have observed that this issue seems to heat up about once every 20 years, so it's important that we not assume our fight is the worst ever (modern Americans are indeed prone to hyperbole). Still, this may be one case where raising a loud alarm might be just what we need to do, because quite literally, our heritage is at stake. When we're talking about public lands, we're talking about an idea so big that we put Teddy Roosevelt on a mountain as a way to give thanks. We ranked his tireless work in preserving our lands alongside the founding of our country and the ending of slavery. That says something important about just what we value as Americans, and what we should continue to value so that we can leave something great for our grandchildren.
Epilogue
The fight over federal lands has always been a Western-centric struggle. One need only look at a map of federal lands (below) to see why this is so. While the federal government owns around 25% of all land in the United States, it owns roughly 60% of the land in the West. Utah's elected officials in Washington, Bishop, Chaffetz and Senator Orin Hatch, are pushing hard for changes to policy because of this very fact.
In the East, we spend a lot more time hunting on private property, although public land is still important. Huge national forests and also state lands are part of our heritage, but it's just… different. The Teddy Roosevelt Conservation Partnership (TRCP) has recently issued a call for Eastern hunters to join the fight:
That's why hunters in our region need to be concerned about Western states gaining control of public lands. This fight isn't a Western issue, it's an access issue, one that impacts millions of acres that belong to all of us.

Still, the threat of public land transfer hasn't lit a fire under Eastern sportsmen, and this makes it easier for our elected officials to support this dangerous idea. Did you know that last year the South Carolina General Assembly supported Utah's resolution to transfer Western public lands to the state? The state legislature passed its own resolution that encourages Utah's unprecedented steps in the wrong direction. Ten other states introduced similar measures, but Tennessee slammed the measure. With the most-visited national park in their backyard, these decision-makers understand the importance of public access to bountiful natural resources and outdoor recreation, like the Great Smoky Mountains' unparalleled fishing. We need more states east of the Mississippi to take a stand, or Western states could seize millions of acres, bungle their management, fail to pay the bills, or worse, sell them off to private interests.

Imagine the Smokies being transferred to state agencies. Visitors from around the country and the world wouldn't be able to access the park or the Appalachian Trail (AT) without paying an entrance fee. That's just another barrier to entry for American families, who need the adventure and simplicity of the outdoors more than ever. During an interview with Woods and Water SC host Roger Metz, Steven Rinella recently made an appeal to east coast sportsmen to oppose public land transfer, if only because it's bad business. He emphasized that under state ownership, everything would come second to generating revenue from these lands. That's no benefit to the American public, who could get cut out of access they rely on for outdoor recreation.