We Don't Need No Civil War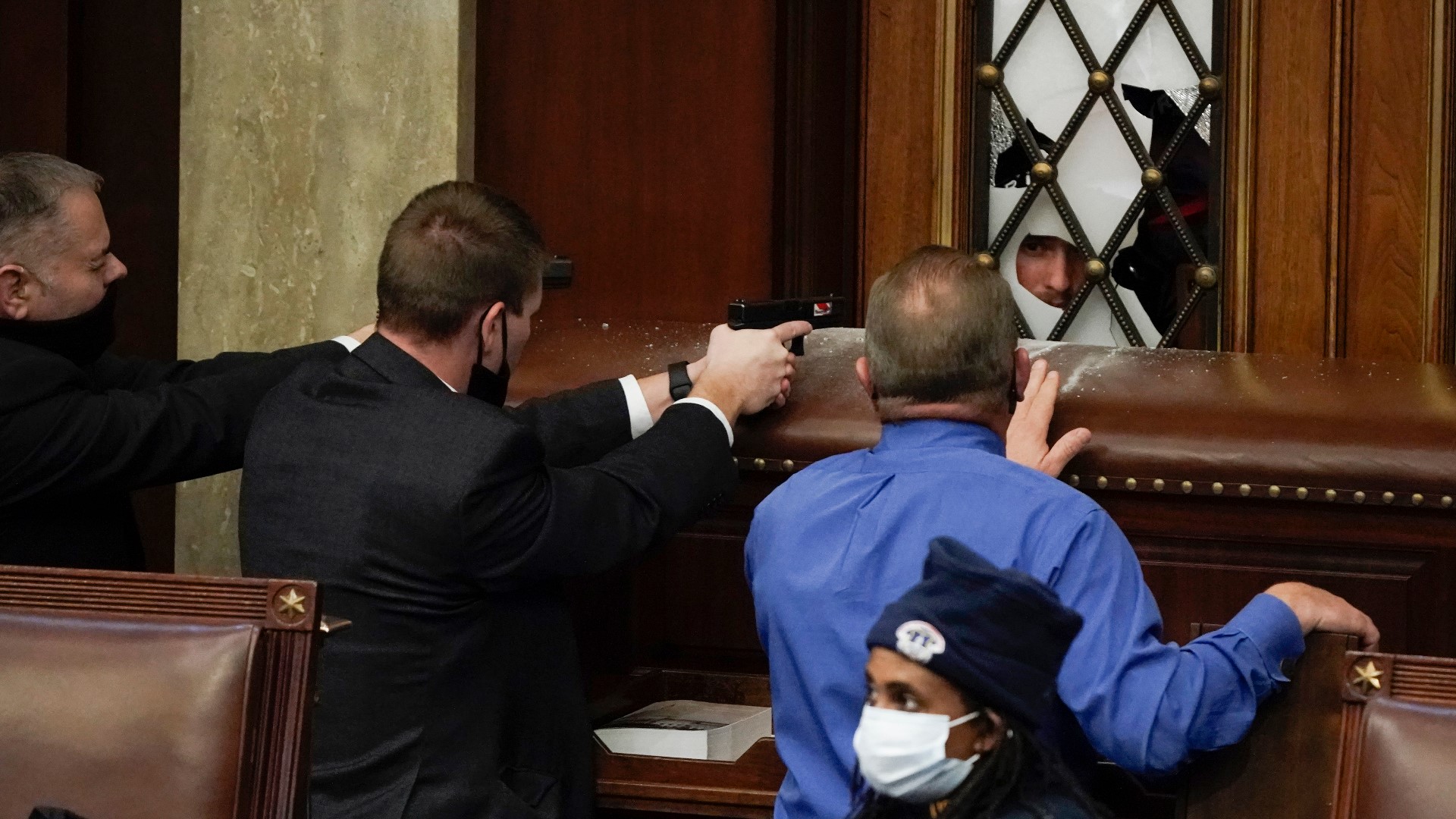 What is there to say at the close of this memorable day in American history.
Nothing and everything.
There is a lot I could talk about: like how in the world could the Capitol Hill Police allow this to happen. I could talk about why the mostly white group of insurrectionists were treated with kid gloves by said police. I could talk about the bravery and grace of Senator Mitt Romney. I could talk about Vice President Pence who spoke in a way we have longed for this President to speak in times of crisis. I could talk about how this might irreparably damage the Republican Party. I could talk about a lot of things concerning today's events, but what comes to mind right now is talk of civil war.
Yesterday as I was doing errands. I was listening to the Politics podcast from National Public Radio. A reporter was interviewing a man who came to Washington to join the protests for Trump. He said that a vote in favor of Biden would plunge this nation into civil war. He said this in a way that told you he really didn't mind if that were the result.
Among the President's diehard base, there has been fervent talk about the civil war and secession, and feels at times that they want these things to happen. They want there to be some kind of Second Civil War that will bring about some kind of positive result in their minds.
The President's supporters should be careful what they wish for.
I remember being in 7th grade and learning about the Civil War and the thing that I can remember is how brutal it was. I remember learning about the Siege of Vicksburg where the Union forces surrounded the Confederate city and basically starved them out. I remember the destruction of Atlanta and Sherman's march toward the Atlantic Ocean, laying waste as he went along. I remember learning about the horrors of Chancellorsville, Shiloh, and Antietam. The American Civil War was bloody, and it cost our nation nearly 750,000 dead on both sides. Slavery was broken and my ancestors were freed when the Union won, but that can't take away the sheer horror that was also the result of hostilities. The United States had a population of 31 million at the time. If the Civil War happen in our United States of 330 million, the estimates would be between 6.6 to nearly 9 million dead.
In case you weren't paying attention, let me say that again: 6.6 to 9 million dead.
I am not a pacifist, but I am aware that wars are bloody affairs and you should only fight a war because there are no other options.
Maybe what is more infuriating as I write this is that our President has played with matches lo these past four years and today was the day he started a conflagration.
Even as things are quieting down, we have no idea what President Trump has unleashed. This could be a one-off that we will forget about months from now. But it could also be a harbinger of something far dangerous down the road. Donald Trump, along with his henchmen Senators Josh Hawley and Ted Cruz may have set us down a dangerous course. I surely hope not, but I am concerned about what will happen in the months and years to follow.
I feel a cold fury towards the President because he is sitting in the White House this evening unconcerned that he has helped to bring this nation to his knees. All he cares about is his feelings and damn America.
Wars, Civil Wars especially, are dangerous things. Wishing for war is bad, but even worse is inciting people to rebel and try to start a war.
September 11, 2001 was a terrible day because so many people died. We were angry because someone from outside entered our nation to harm it. But today is far dangerous because the threat isn't in some cave in Afghanistan, but living among us and led by a man who swore to uphold our constitution, but had a hand behind his back with fingers crossed.
May God protect the United States. Because a civil war is many things, but it is far from civil.