Sunday Morning! "The Water Cure" by Sophie Mackintosh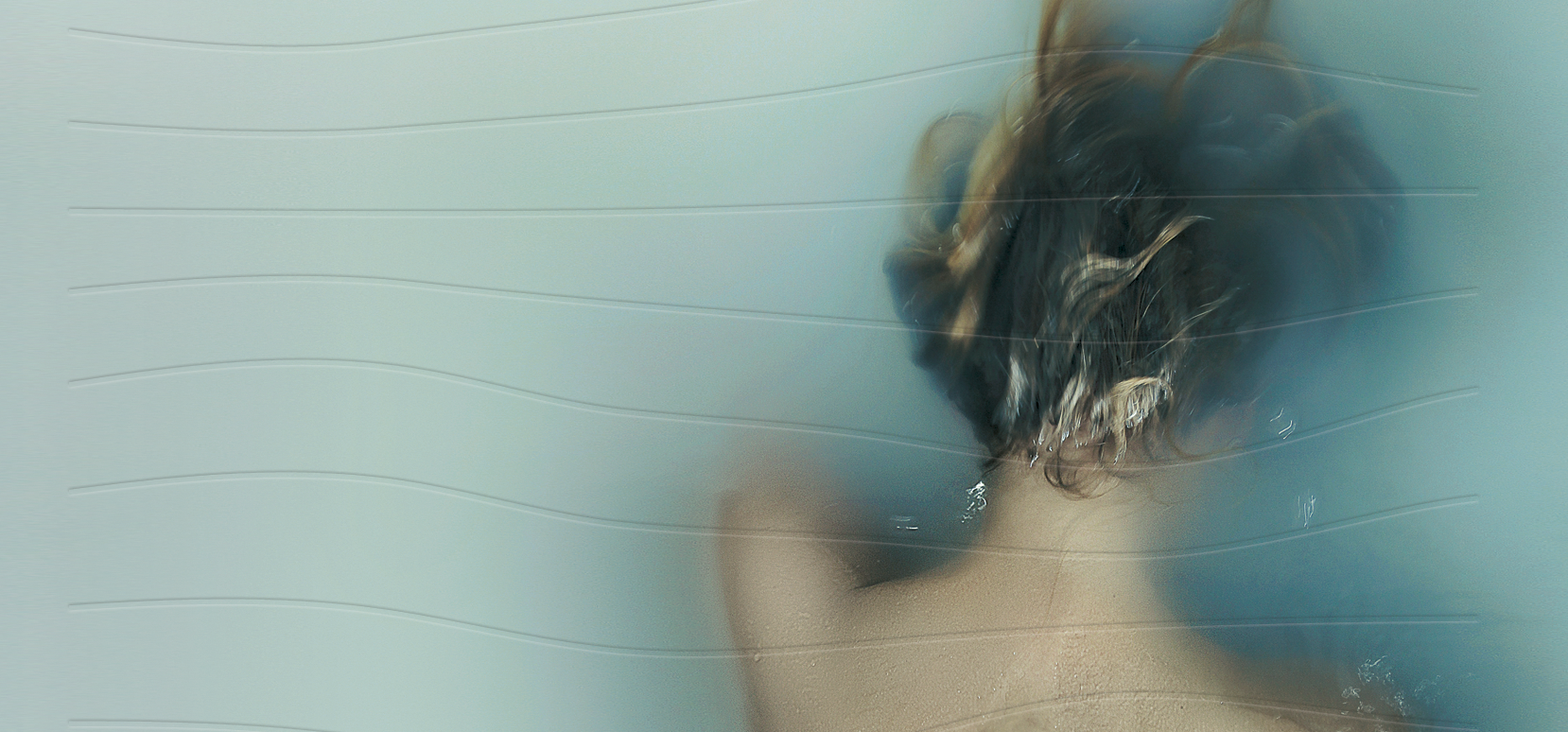 Maybe we could call it "Ms.topian fiction": the current wave of dystopian novels following in the wake of The Handmaid's Tale, in which women overcome totalizing, cultish systems of patriarchal control. These books seem to be having a moment right now and, let's be honest, dystopias seem to be having a moment outside of fiction. So, this week I read The Water Cure, a debut novel about three women who are raised on an island in isolation, socially distanced from any contact with men, who are, they are told, literally toxic.
Men, that is, with the exception of their father, King. He, along with their mother, seem to have devised this whole culty boot camp in which the three girls are put through various physical ordeals that sound grueling, but which they are told will steel them to deal with men from the mainland, who they know will eventually come for them and do them great harm.
However, as the story begins, King is dead and the mother has taken over the trials. One of the daughters is also pregnant with his child. The early chapters are very short and impressionistic and starkly written, each from the point of view of one of the girls. Probably because they were so short, I had trouble telling the daughters apart. I think this was probably meant to be disorienting and alien and it was certainly effective. The prose was stark and adjectiveless. In general, the opening section has a series of abuses doled out by a mother who is both heartless and needy. It's a bit of a slog.
The novel has been compared to the Virgin Suicides, but reminded me more of Dogtooth, Yorgos Lanthimos's 2009 film about three teenagers whose rich parents keep them ignorant of the outside world by telling them bizarre lies, such as that domestic cats are deadly man-killers. Dogtooth was surreal and caustic; it was also absurdly funny. The Water Cure has as few jokes as the Bible.
The story picks up once the inevitable happens and the outside world intrudes: three young brothers arrive at the island and are treated like escaped convicts by the mother. These might be the first males with whom the three daughters have ever interacted. There is a subplot in which women have previously fled to the island, sick, in order to escape men, and seemingly died or been killed; but  it was not entirely clear. The ambiguity is the strength of the story, in that it plays like a dream or a parable. It was also a weakness, in that it was never entirely clear to me what the target of the story was: patriarchy? Or parental abuse? Or fear of sex? Perhaps it's like Philip Larkin once said: "They fuck you up, your mum and dad."
Because, dear reader, the inevitable happens there too when one of the daughters falls for one of the young men, inviting ruin on their unhappy household. I think this is the strongest theme of the novel: that ambivalence a young woman feels towards a man whose love she desires and who could also, she fears, do great violence to her. I also liked the underlying mystery: were the parents completely lying to the daughters about the dangers of toxic males? Or could these young men really kill them?
Some sections also had an eerie resonance in the current pandemical environment. For instance:
"We would be able to go outside, he tells me: the gauze masks that women sometimes wear are affectations. All of it is smoke and mirrors, overreaction. We would be able to eat the food without it sticking in our gullets, without ir radiating bile through our guts. We would not be poisoned by the world, if that's what we are worried about. We could be women like any other, taking the usual precautions."
Being poisoned by the world is all we are currently worried about, it seems. The novel seems to be saying, instead, that we're in as much danger of being mentally poisoned, by toxic ideas, than we are of being poisoned by contact with each other.
Or is it? Misogynistic violence is not, after all, a fairy tale and the young men turn out not to be immune. The father King was perhaps more controlling than the mother, and he at any rate devised all of this. The daughters are probably just as violent, although this seems an understandable outcome of the trauma of their upbringing. In the end, the moral of this parable is a bit unclear.
Like many contemporary novels, the ambiguity seems intentional; it reads a bit like a film treatment. And the story is sufficiently compelling that it will likely be a film or Netflix series ere long. It left me a little cold, but I am probably not the target audience. I actually picked up the book from a "free book" table at the university; some administrative assistant had cast it off. The ideal reader is out there, likely in great numbers, and there is clearly a large audience for these sorts of dystopian battle-royale-of-the-sexes novels in which men are mysterious and villainous and women are suffering bundles of traumas.
So, what are YOU reading, writing, playing, pondering, or creating this weekend?