100 Favorite Films To Recommend Part 8: The 1990s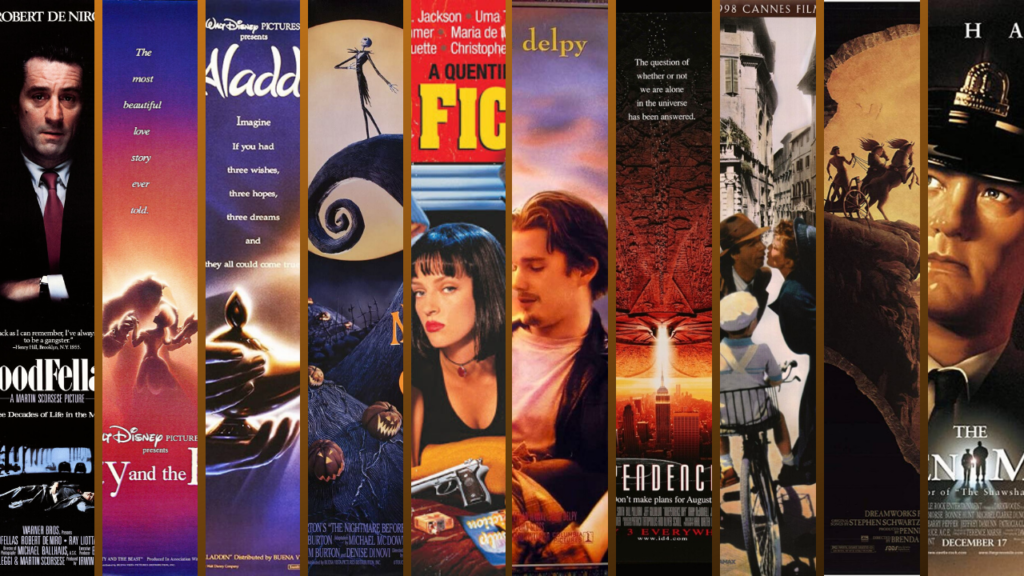 After a decade of auteur focused film-making in the seventies helped bridge the path past its golden age, and a blockbuster and franchise dominated eighties helped it to start making big money at the box office more consistently, Hollywood had come into the nineties as strong as ever. This is a decade that would see a renaissance for animated feature films and new original stories that would become part of of my generation's list of classics. The last decade that the Academy Awards were must-see television for a lot of folks. I was born in 1989 and grew up in the nineties, and thus this is the most nostalgic list of films I've done yet for this series, as many of these are films I grew up with as a kid, a few that I even saw on the big screen in theaters when they came out. It's for that reason, I believe, that for a second straight decade I ended up listing no film that won the Best Picture award at the Oscars (though four were nominated for the prize). It's also for that reason that this decade seems to be dominated by animated films for my choices.
This list includes arguably the only gangster film to rival The Godfather, the first animated film to be nominated for Best Picture, the first ever film I saw in the theater, a twisted and fun vision mixing together the two most popular holidays, the movie that made Quentin Tarantino a household name, the start of a romance trilogy, a cult sci-fi film that has endured as a classic, a beautiful and yet tragic film about a father and son, an animated remake of a story that has shown up twice before in this series, and a Stephen King adaptation that went to the Oscars. These are my picks for my personal favorite films from each year in the 1990s.
1990: "Goodfellas"
Before Goodfellas, gangster films seem to glamorize the lifestyle of the mob. But then came this film based on the real-life rise and fall of Henry Hill, played by Ray Liotta and with Robert De Niro and Joe Pesci (who won an Oscar for his portrayal as the most dangerous character in the film) as his partners in crime. The film is beautifully shot but what has made it stand out as arguably the only gangster film that could rival The Godfather are memorable characters, quotes that have permeated the culture, and scenes that you can watch by themselves like individual tracks to a a great album. In fact, this is one of the few films that Siskel and Ebert agreed on as their favorites of the year, so I'm in good company.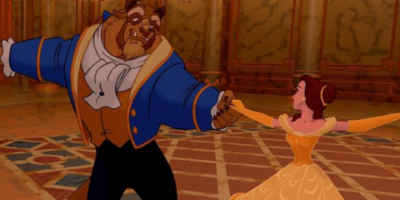 1991: "Beauty And The Beast"
After Walt Disney's death in 1966, the Walt Disney Company struggled to find its identity. It had hits and misses with a successful launch of Walt Disney World but a film division that struggled. The animation studios may have struggled the hardest and were being threaten with being shutdown by the eighties after the underrated The Black Cauldron bombed at the box office. The company was in even worse shape as it teetered on the edge of being broken up and sold. Enter Michael Eisner and Jeffrey Katzenberg – who came in and saved the company, expanding its theme parks and looking over an era of animated films known as" The Disney Renaissance" that I was blessed to have grown up under. In 1991, a musical based on the fairy tale of Beauty and the Beast exploded at the box office and won so much critical acclaim it became the first Best Picture Oscar nominated animated film in history (though arguably many animated films should have received that honor before and since). The film is packed with great characters, great songs, and great animation that was history making for its time.
1992: "Aladdin"
The first ever film I saw in a theater was this Disney retelling of the Arabian tale of Aladdin and the magic lamp. This was a year packed with great films like A Few Good Men and Unforgiven, but this movie still stands out to me as among my favorites of Disney's animated cinema. Like Beauty and the Beast, it's filled with memorable characters, music, and animation, and became such a hit that the teenage bopper-dominated MTV even gave it a nomination for one of the best films for its own film awards.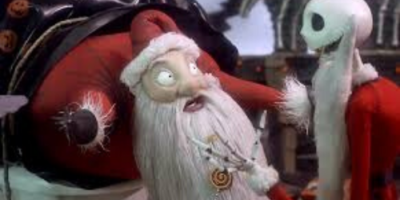 1993: "The Nightmare Before Christmas"
This modern Christmas classic (yes, I'm firmly on Team "Its a Christmas movie") that mixes the holiday with Halloween as Jack Skellington, the Pumpkin King, discovers the second best holiday of the year (and yes i'm firmly on Team Halloween), was, amazingly, barely supported by Walt Disney's film division. The movie was released under Disney's Touchstone Pictures and the hope was it could maybe break even, seen as a quirky project by Tim Burton at best – and Burton himself was busy with other film projects while producing this. The movie ended up being a surprising moderate hit at the box office and then in the decades since has become an iconic film that everyone seems to put on during the holidays. And for good reason; the movie's animation is impressive, took painstaking work, and was different than what was happening at the time. The music is incredible, catchy, and the soundtrack can be played on its own as a great album even without the film. Unfortunately I am bothered by the fact that Vincent Price was to voice Santa Claus, but was unable to do so as he was in his twilight moments in life.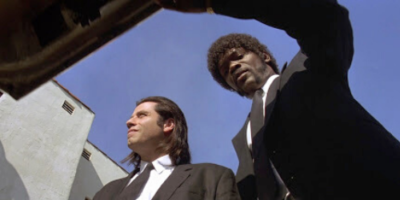 1994 "Pulp Fiction"
I consider Quentin Tarantino the best storyteller in Hollywood today and while the great Reservoir Dogs came out before this one, Pulp Fiction was the film that put him on the map. I first saw this film when I was in high school and was amazed at the mixture of genres such as gangster, dark comedy, and drama. Even though they're presented out of order, every scene keeps you intrigued and every twist makes your eyes pop wide open. A mixture of violence and comedy that somehow ends up a perfect recipe for a fun watch. On another note, This year is up there with 1939 and 1954 in my picks for the best years for cinema so if I pick this over great cinema like Forrest Gump or would-be cultural classics like The Santa Clause or an iconic Disney film like The Lion King, that should tell you how high my praise is for this film.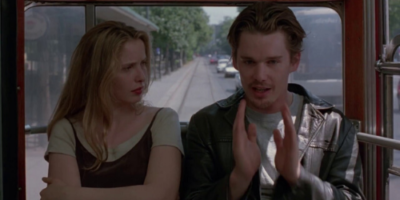 1995: "Before Sunrise"
If I had to peg what I'm the biggest sucker for in cinema it's two things – romance and good dialogue between two characters in a running conversation. It's why films like The Two Popes make my top favorites of the year list, and this small and intimate film about an American man and a French woman walking  around Vienna for a whole night getting to know and falling in love with each other pulls off both. The movie is basically ninety plus minutes of a nonstop conversation that ends open-ended and somewhat bittersweet. Amazingly the film was able to get a sequel nine years later and another one nine years after that, thus forming a trilogy of a romantic arc between these two that spans decades.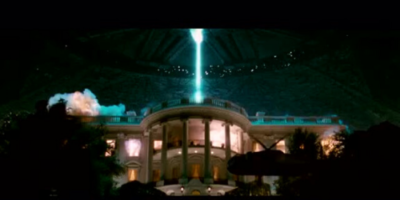 1996: "Independence Day"
With a year like 1996, I could go with great Oscar nominated movies like Jerry McGuire or Fargo, or maybe even go with the underrated in my mind Disney film The Hunchback Of Notre Dame. But I love my popcorn flicks and Independence Day is one of those sci-fi blockbuster movies that defied some mixed reviews from critics to become a massive box office success, get various award nominations and wins for its visual effects, and become a modern movie classic. I got to see this on the big screen when it came out and the movie has not aged badly since. It's got a huge cast, epic stakes, various locations, and it's just a plain old fun film that you can watch anytime for some easy entertainment.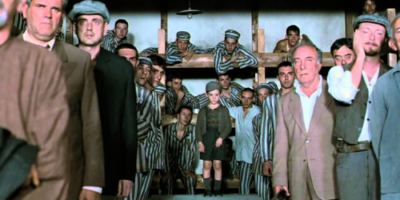 1997: "Life Is Beautiful" (AKA: "La Vita E Bella")
Life Is Beautiful is a beautiful (no pun intended – honestly!) piece of cinematic work from out of Italy, and next to Pan's Labyrinth might be my favorite European film I have sat down to watch. It's tragic and dark in its depiction of the holocaust and with a gut punch of an ending, and yet the film somehow mixes some comedy and lighthearted moments that inspire. I don't know what else I can say but to put down everything you're doing right now if you haven't seen this one and go and watch this gem.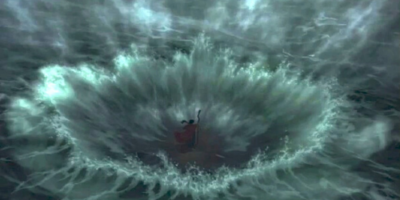 1998: "The Prince Of Egypt"
1998 was the hardest year yet for me to pick one film to recommend as my favorite of the year. I could have gone with the wonderful Disney animated Mulan, or I could have gone with the second remake to my favorite film of all-time in You've Got Mail, but I had to go with what may be my favorite non-Disney animated film I've ever seen in The Prince Of Egypt. This is the third film in this series to be featured regarding the book of Exodus and what makes this version stand out is the amazing animation put to screen here, the great voice work, the songs so memorable a Broadway production of the film would go on to be made, and a beautiful score that might be the best one in all animated cinema.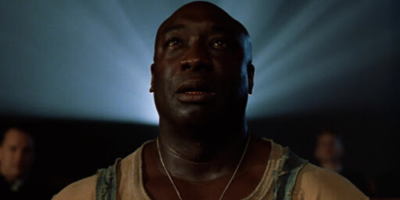 1999: "The Green Mile"
Stephen King is one of my biggest influences when it comes to my fiction writing. His tales of horror are well known and a film adaptation of his horror work has already been featured on this series (The Shining). But he's also made some great non-horror including a story that would be adapted to a great modern classic in 1994's The Shawhshank Redemption. Five years after that we got this Oscar nominated masterpiece based on a series of books King released, The Green Mile. From the start you know the fate of our doomed protagonist and yet as you get to know more about him and learn the truth behind his circumstances, you hope there will be a happier ending for him. The movie is a great example that King's storytelling, whether it be his books or their film adaptations, can reach past the horror genre and still touch us.
And thus ends the list of my favorite movies from the 1990s. If you haven't yet please do read my similar lists for the 1920s, the 1930s, the 1940s, the 1950s, the 1960s. the 1970s, and the 1980s. The goal of this series is to hopefully help others discover some great films they might want to try out while most of us are stuck at home, and as always I do enjoy others' recommendations in the comments. Next time, I look at a new century of cinema – the 2000s.