Sunday! "The Book of X" by Sarah Rose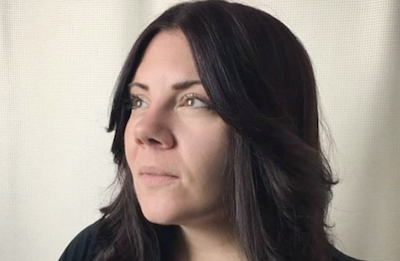 Has a dream ever struck you as funny?

I'm someone who has lucid dreams about half the time, and still I never recall laughing at the bizarre things happening in my dreams. And, let me note, I once had a dream in which my punk band had added Lionel Ritchie as a member because he could provide us with a van, and it really wasn't working out, which still did not strike me as amusing. My point is that dream logic must be played straight-faced. If someone were to find it absurd, the dream would fall apart.
Surrealism is the art form of our age because nothing else quite captures the waking dream strangeness of the world in which we live. But, while surrealist films are still made, the surrealist novel is hard to come by; perhaps the two best practitioners in recent memory were J.G. Ballard and his epigone Will Self. A bit different from magical realism, its close cousin, surrealism seems particularly well suited to England, where the social reality is already a little bit stilted. It's hard to imagine a Midwestern United States version of Lewis Carroll or Monty Python. Nor would they have worked as well if they hadn't played it straight. Silly, but straight.
All of which is to say that Sarah Rose Etter's "The Book of X" is my favorite book in almost a year of Sundays, which is fitting because the last book that bowled me over, Hanif Abdurraqib's They Can't Kill Us Until They Kill Us, was also published by the scrappy Two Dollar Radio, out of Columbus, Ohio. Okay, maybe surrealism can work in middle America.
This is the story of Cassie, who was "born a knot," like her mother before her. There are, the book informs us, 45,000 types of knots, but hers is a basic overhand knot, with a hitch in the center of her torso, "creating dark caverns, coiled as snakes." She's only the third woman ever born with this particular deformity, which she will spend most of her life struggling to overcome, deal with, unknot. 
During the week, Cassie and her knotted mother clean their house with lemons, while her father and brother work in the Meat Quarry on their land, pulling hunks of meat from its cavernous walls to sell in town. As the story begins, Cassie has never been to the quarry because she's a girl. Eventually, she will see the caverns, work there, take a boy there, and possibly be unknotted.
All of this is rendered in spare straightforward writing that ties together poetry and prose, each coiling over the other. Cassie eventually moves to the city and gets a job as a typist and sinks into something like basic, quotidian loneliness. Maybe every human story, no matter how strange, is about loneliness at heart. 
Does this mean her knot is a symbol of depression? Something we carry around, often handed down from our parents, that we hide from others, which honestly feels like a knot in the middle of us? It's hard to say. As enigmatic as a dream really. The image of the dark red walls of meat in the cavernous quarry is pretty vaginal. And, in general, the book feels like a nightmare of the female body, a wrestling with the fleshy ugliness of our common human machinery. It is good to be reminded, from time to time, that there is no disembodied thought. The disgust we feel at our shocking, frightening, grotesque human bodies is a leveling emotion that places us within the world.
Or, removes us from the world. The Book of X is a sad coming of age story about a girl with a monstrous body who tries to connect with "normal" others and fails, although not through any fault of her own. It feels like a parable or a fairy tale, and so we keep expecting a happy ending. But this is "real life" and life doesn't usually go that way. It's surrealism, but Sarah Rose Etter tells all the truth, even if she tells it slant.
So, what did YOU read, ponder, play, create, watch, or unknot this weekend?