Tagged:
RememberBowlingGreen
Coronablog
[caption id="attachment_330783" align="alignnone" width="720"]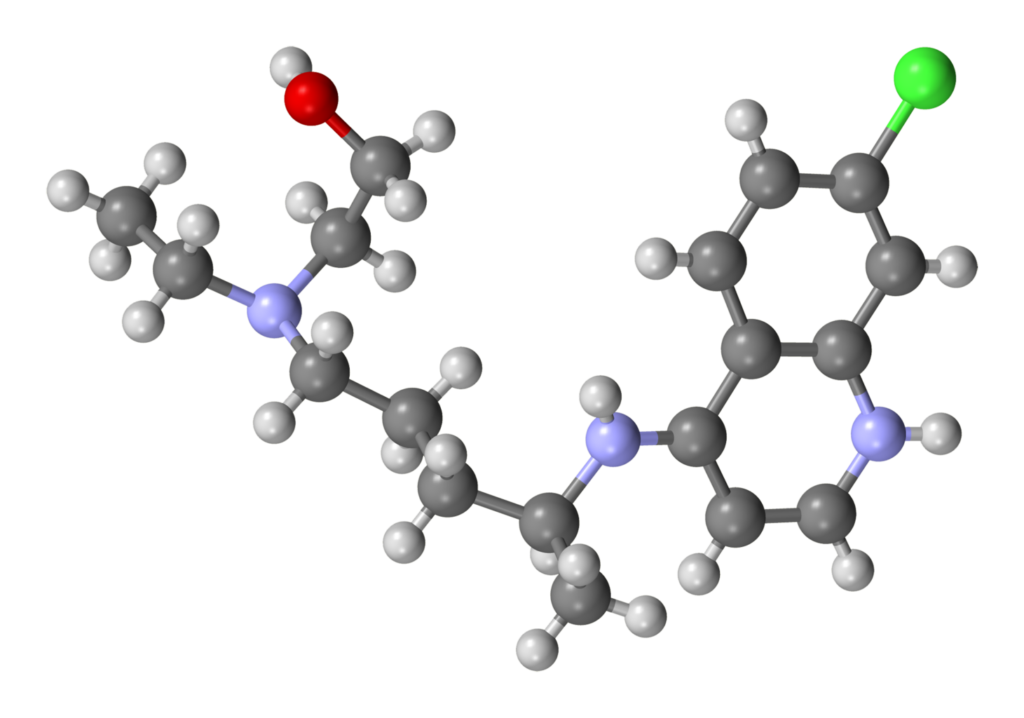 Ball-and-stick model of a hydroxychloroquine molecule[/caption]
In the early days of the Coronavirus epidemic, there were hopes that the disease could be treated with a compound called hydroxychloroquine (HCQ). HCQ is a long-established inexpensive medicine that is widely used to treat malaria. It also has uses for treating rheumatoid arthritis and lupus. There had been some indications that HCQ could treat SARS virus infections by attacking the spike proteins that coronaviruses use to latch onto cells and inject their genetic material. Initial small-scale studies of the drug on COVID-19 patients indicated some positive effect (in combination with the antibiotic azithromycin). President Trump, in March, promoted HCQ as a game-changer and is apparently taking it as a prophylaxis after potentially being exposed by White House staff.
Initial claims of the efficacy of this therapy were a perfect illustration of why we base decisions on scientific studies and not anecdotes. By late March, Twitter was filled with stories of "my cousin's mother's former roommate was on death's door and took this therapy and miraculously recovered". But such stories, even assuming they are true, mean nothing. With COVID-19, we know that seriously ill people reach an inflection point where they either recover or die. If they died while taking the HCQ regimen, we don't hear from them because...they died. And if they recover without taking it, we don't hear from them because...they didn't take it. Our simian brains have evolved to think that correlation is causation. But it isn't. If I sacrificed a goat in every COVID-19 patient's room, some of them would recover just by chance. That doesn't mean we should start a massive holocaust of caprines.
However, even putting aside anecdotes, there were good reasons to believe the HCQ regimen might work. And given the seriousness of this disease and the desperation of those trying to save lives, it's understandable that doctors began using it for critically ill patients and scientists began researching its efficacy.
Why Trump became fixated on it is equally understandable. Trump has been looking for a quick fix to this crisis since Day One. Denial failed. Closing off (some) travel to China failed. A vaccine is months if not years away. So HCQ offered him what he wanted -- a way to fix this problem without the hard work, tough choices and sacrifice of stay-at-home orders, masks, isolation and quarantine. So eager were they to adopt the quick fix, the Administration made plans to distribute millions of doses of this unproven drug in lieu of taking more concrete steps to address the crisis.[efn_note]Although the claim that Trump stands to profit off HCQ sales does not appear to hold much water.[/efn_note]
This is also why certain fringe corners of the internet became fixated on it. There has arisen a subset of the COVID Truthers that I'm calling HCQ Truthers: people who believe that HCQ isn't just something that may save some lives but is, in fact, a miracle cure that it's only being held back so that...well, take your pick. So that Democrats can wreck the economy. So that Bill Gates can inject us with tracking devices. So that we can clear off the Social Security rolls. And this isn't just a US phenomenon nor is it all about Trump. Overseas friends tell me that COVID trutherism in general and HCQ trutherism in particular have arisen all over the Western World.
It's no accident that the HCQ Truthers seem to share a great deal of headspace with the anti-Vaxxers. It fills the same needs
In both cases, the idea was started by flawed studies. The initial studies out of China and France that indicated HCQ worked were heavily criticized for methodological errors (although note that neither claimed it was a miracle cure). Since then, larger studies have shown no effect.
HCQ trutherism offers an explanation for tragedy beyond the random cruelty of nature. Just as anti-vaxxers don't want to believe that sometimes autism just happens, HCQ Truthers don't want to believe that sometimes nature just releases awful epidemics on us. It's more comforting, in some ways, to think that bad happenings are all part of a plan by shadowy forces.
HCQ Trutherism offers convenient villians: the media, Democrats, scientists, "industry", Bill Gates, etc.
There is, however, another crazy side that doesn't get as much attention because their crazy is a bit more subtle. These are the people who have decided that, since Trump is touting the HCQ treatment, it must not work. It can not work. It can not be allowed to work. There is an undisguised glee when studies show that HCQ does not work and a willingness to blame HCQ shortages on Trump and only Trump.[efn_note]Not to mention the odd fish tank cleaner poisoning that has nothing to do with him.[/efn_note]
In between the two camps are everyone else: scientists, doctors and ordinary folk who just want to know whether this thing works or not, politics and conspiracy theories be damned. Well, last week, we got a big indication that it does not. A massive study out of the Lancet concluded that the HCQ regimen has no measurable positive effect. In fact, death rates were higher for those who took the regimen, likely due to heart arrhythmias induced by the drug.
So is the debate over? Can we move on from HCQ? Not quite.
First of all, the study is a retrospective study, looking backward at nearly 100,000 cases over the last four months. That's a massive sample that allows one to correct for potential confounding factors. But it's not a double-blind trial, so there may be certain biases that can not be avoided. In response to the publication, a group doing a controlled study unblinded some of their data (that is, they let an independent group look up who was getting the actual HCQ and who was getting a placebo). It did not show enough of a safety concern to warrant ending the study.
It's also worth noting that because this is an unproven therapy, it is usually being used on only the sickest patients (the odd President of the United States aside). It's possible earlier use of the drug, when the body is not already at war with itself, could help.
With those caveats in mind, however, this study at least makes it clear that HCQ is not the miracle cure some fringe corners of the internet are pretending it is. And it should make doctors hesitant in giving to people who already have heart issues.
As you can imagine, this has only fed the twin camps of derangement. The truther arguments tend to fall into the usual holes that truther theories do:
"How can this be a four-month study when we only learned about COVID in January!" The HCQ protocol started being used almost immediately because of previous research on coronaviruses.
"How come all of the sudden this safe medicine that people use all the time is dangerous?!" The side effects of HCQ have been well known for years and have always required consideration and management. They may be showing up more strongly here because it is being given to patients whose bodies are already under extreme stress. Also, azithromycin may amplify some of those side effects.
"They just hate Trump." Not everything is about Donald Trump. If it turned out that kissing Donald Trump's giant orange backside cured COVID, scientists would be the first ones telling people to line up and use chapstick.
The other camp's response has ranged from undisguised glee -- that is, joy at the idea that we won't be saving lives cheaply -- to bizarre claims that Trump should be charged with crimes for touting this unproven therapy.
(A perfect illustration of the dementia: former FDA Head Scott Gottlieb -- who has been a Godsend for objective analysis during the pandemic -- tweeted out the results of the RECOVERY unblinding yesterday morning and noted that it showed no increased safety risk. He was immediately dogpiled by one side insisting he was trying to conceal the miracle cure of HCQ and the other insisting he is a Trumpist doing the Orange Man's dirty work.)
In the end, the lunatics do not matter. Whether HCQ works or not, whether it is used or not, will be mostly determined by doctors and will mostly be based on the evidence we have in front of us. If HCQ fails -- and it's not looking good -- my only response will be massive disappointment. Had HCQ worked, it would have been a gift from the heavens. It is a well-known, well-studied drug that can be manufactured cheaply in bulk. Had it worked, we could have saved thousands of lives, prevented hundreds of thousands of long-term injuries and saved trillions of dollars. That it doesn't appear to work -- certainly not miraculously -- is not entirely unexpected but is also a tragedy.
Comment →
Ten Second News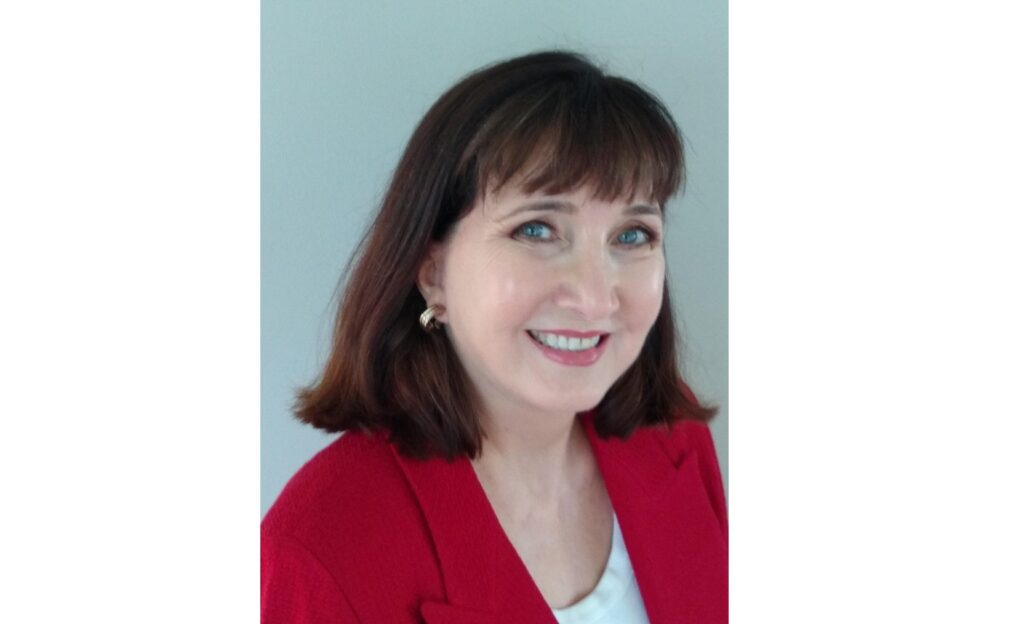 In a day-long virtual meeting, after four ballots, the 1,035 delegates assembled for the Libertarian Party's online convention selected Jo Jorgensen as their presidential candidate.

She won with slightly over 51 percent of the vote (not every delegate voted in every round) on that fourth ballot, with 524 votes. Jacob Hornberger came in second, with nearly 28 percent of the vote. Vermin Supreme came in third, with 20 percent of the final vote.
(Featured Image is Jo Jorgensen, taken from Wikipedia.)
Comment →
The most passionate of all our political debates is about to get a whole new, ugly chapter in it's long history opened up.
When Norma McCorvey, the anonymous plaintiff in the landmark Roe vs. Wade case, came out against abortion in 1995, it stunned the world and represented a huge symbolic victory for abortion opponents: "Jane Roe" had gone to the other side. For the remainder of her life, McCorvey worked to overturn the law that bore her name.

But it was all a lie, McCorvey says in a documentary filmed in the months before her death in 2017, claiming she only did it because she was paid by antiabortion groups including Operation Rescue.

"I was the big fish. I think it was a mutual thing. I took their money and they'd put me out in front of the cameras and tell me what to say. That's what I'd say," she says in "AKA Jane Roe," which premieres Friday on FX. "It was all an act. I did it well too. I am a good actress."

In what she describes as a "deathbed confession," a visibly ailing McCorvey restates her support for reproductive rights in colorful terms: "If a young woman wants to have an abortion, that's no skin off my ass. That's why they call it choice."

Arriving in an election year as the Supreme Court is considering a high-profile abortion case with the potential to undermine Roe vs. Wade and several states across the country have imposed so-called "heartbeat laws" effectively banning the procedure, "AKA Jane Roe" is likely to provoke strong emotions on both sides of this perennial front in the culture wars.

Director Nick Sweeney says his goal was not necessarily to stir controversy, but to create a fully realized portrait of a flawed, fascinating woman who changed the course of American history but felt she was used as a pawn by both sides in the debate.
Comment →
Back in April, they officially started working with The News Guild of New York:
Since its founding 27 years ago, WIRED has prepared readers and viewers for the promises and upheavals of the future. Now it's time to secure our own place in that future. We are proud to announce the @wired editorial staff has formed a union with @nyguild. 1/ pic.twitter.com/0TTwTHUMad

— WIRED Union (@wiredunion) April 22, 2020
And now, according to Anthony Lydgate, a sufficient number of staff has signed union cards:
An overwhelming number of @WIRED employees have signed union cards.

There are two ways this plays out:

1. Condé Nast recognizes us voluntarily
2. We take it to the NLRB and win in a landslide

Either way, there will be a @wiredunion.

Let's stop this nonsense and get to work. https://t.co/tNL6S0Oj7U

— Anthony Lydgate (@anthonylydgate) May 18, 2020
(Featured image is "In The Nick of Time" by tim ellis . Used under creative commons license.)
Comment →
One of four deptuties fired over the response of the Broward County Sheriff's Office, and the first supervisor on scene, has been reinstated via arbitration hearing.
The Broward Sheriff's Office sergeant who was the first supervisor to respond to the Marjory Stoneman Douglas High School shooting and lost his job after it was found he hid behind his car as the first shots rang out, will be reinstated, awarded full back pay and get back his seniority, the BSO Deputies Association said Wednesday.

Sgt. Brian Miller was one of the four deputies who were terminated because of a "neglect of duty" in the Feb. 14, 2018, Parkland shooting, which killed 17 students and faculty members and injured another 17.

Miller, 57, was paid $138,410.25 in 2017, according to the Sun-Sentinel. The BSO veteran had challenged the decision with union backing. An arbitration ruling found "BSO violated Sgt. Brian Miller's constitutional due process rights and improperly terminated him," the union said.

BSO fired Miller in June 2019.

On Feb. 14, 2018, Nikolas Cruz, then a 19-year-old former Stoneman Douglas student, entered the school and opened fire, using a semi-automatic rifle to kill the students and staff.

BSO was criticized for its response to the shooting.

Then-Sheriff Scott Israel faced backlash from Broward Deputies Association President Jeff Bell, who said at the time Israel was going after deputies and sergeants by suspending them, but allowed Capt. Jan Jordan to resign.

Jordan took charge of the scene. She arrived within seven minutes of the first shots being fired and did not urge deputies to go into the school, according to reports at the time.

Deputies Edward Eason, Joshua Stambaugh, Scot Peterson and Miller were all fired months after the shootings. The sheriff's office internal investigation had found they all failed in their duties.

According to a report by the Marjory Stoneman Douglas Public Safety Commission, which investigated the shootings, Miller was the first supervisor to respond; he arrived as shots were being fired. He hid behind his police cruiser and did not radio in for 10 minutes.
Comment →
The Georgia Bureau of Investigation has announced the autopsy results for Ahmaud Arbery.
The Georgia Bureau of Investigation released autopsy results late Monday night, which showed Arbery had been shot three times.

The Glynn County coroner's office conducted the autopsy on Feb. 24, the day after Arbery's death in a Brunswick, Georgia neighborhood.

The coroner's report shows two close range gunshots hit Arbery's chest: one in the upper left chest and a second in the lower chest near his lungs. The third bullet grazed his right wrist.

"This 25-year-old died of multiple gunshots wounds sustained during a struggle for the shotgun," according the report dated April 1.

As a routine check, the GBI said neither drugs nor alcohol were found in his system.

We have reporters LIVE in Glynn County for the latest on the investigation, on Channel 2 Action News This Morning.

The autopsy results appear to line up with the video leaked on social media showing Arbery's death. At least three gunshots could be heard in the video before Arbery fell to the ground.

The shooting death of Arbery, an unarmed black man, at the hands of two white men has sparked outrage.
Comment →
Like Us On Facebook