commenter-thread Coronablog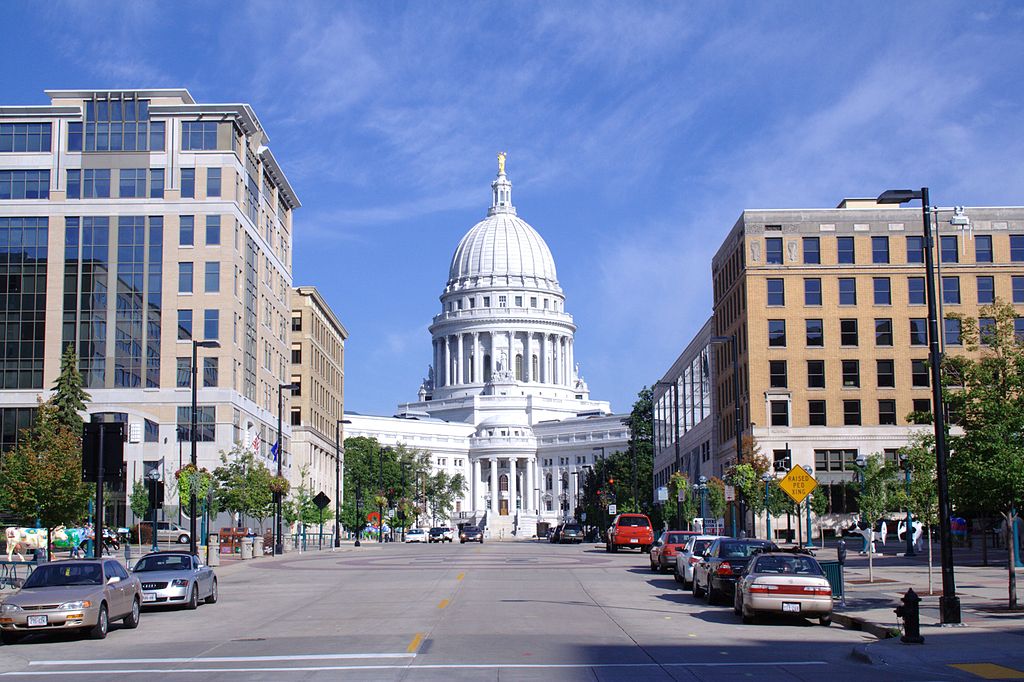 Evers issued an executive order Monday afternoon — 18 hours before polls were set to open — to bar in-person voting as a massive shortage of poll workers prompted some election officials to reduce polling locations, including in Milwaukee which will have just five instead of 180.

But the state's highest court reinstated the election within hours, capping off nearly six hours of confusion as election officials told clerks to continue preparing for an election because they did not know whether the polls would open Tuesday.

A little over an hour later, the U.S. Supreme Court delivered a second blow to the Democratic governor by tightening limits on which absentee ballots can be counted. Under that 5-4 order, voters will have to mail back their absentee ballots by Tuesday, go to the polls that day or give up their opportunity to vote.

The Milwaukee Journal Sentinel and USA TODAY NETWORK-Wisconsin are providing this story for free. For more coronavirus coverage, sign up for our daily newsletter. To support local journalism, consider subscribing to one of our publications.

On the ballot is the presidential primary, a referendum on a crime victims' rights and races for state Supreme Court and local offices across the state, including Milwaukee mayor and Milwaukee County executive.

Evers acknowledged as he issued the order that it could be thrown out but said he wanted to try everything he could to block in-person voting.
"It could end up in the Supreme Court yet today, but the bottom line is the people of Wisconsin, they don't care about the fighting between Democrats and Republicans — they're scared," Evers said in an interview with the Milwaukee Journal Sentinel before issuing the order. "I'm standing up for them. I'm standing up for those people who are afraid and that's why I'm doing this."

Evers made his move four days after he said he had no legal authority to change the election. Republicans used the governor's own words against him as they took their case to the state Supreme Court.

The Legislature's Republican leaders called Evers' order an unconstitutional action.

"We continue to believe that citizens should be able to exercise their right to vote at the polls on election day, should they choose to do so," Fitzgerald and Vos said.
Comment →
Ten Second News
It's become something of a joke when economic numbers come out with the ubiquitous "unexpected" tag, but the data starting to come in on the economic toll of the COVID-19 virus and subsequent social shut-down was expected to be bad, and indeed is off the charts.
The torrent of Americans filing for unemployment insurance continued last week as more than 6.6 million new claims were filed, the Labor Department reported Thursday. That brings to 10 million the total Americans who filed over the past two weeks.

Economists surveyed by Dow Jones estimated 3.1 million, a week after 3.3 million filings in the first wave of what has been a record-shattering swelling of the jobless ranks. The previous week's total was revised higher by 24,000.

On an unadjusted basis, the total was 5.8 million, a number that some economists consider more relevant as seasonal adjustments are less relevant due to the unusual impact the coronavirus-induced shutdown has had on the U.S. economy.

The 4-week moving average, which smooths fluctuations, was 2.054 million, up 327,250 from aw eek ago and the highest since Jan. 14, 2017.

Before the coronavirus shut down major parts of the U.S. economy, the highest week for claims was 695,000 in 1982. The Great Recession high was 665,000 in March 2009.

However, the sudden stop as the government has instituted social distancing policies caused a cascade of joblessness unlike anything the nation has ever seen.

Those at the lower end of the wage scale have been especially hard-hit during a crisis that has seen businesses either cut staff outright or at best freeze any new hiring until there's more visibility about how efforts to contain the coronavirus will work.
Comment →
[youtube https://www.youtube.com/watch?v=3NbQkyvbw18]
For the first time in 8 years, Bob Dylan has released new music. "Murder Most Foul" is a 17-minute epic that starts as a graphic retelling of the Kennedy assassination, but then turns into a sprawling take on culture in the Sixties and beyond.
Comment →
The US Senate gaveled out of session in the early morning hours of Wednesday, announcing what Senator Minority Leader Chuck Schumer called "largest rescue package in American history" was finally ready.
Senate leaders and the Trump administration reached agreement early Wednesday on a $2 trillion stimulus package to rescue the economy from the coronavirus assault, setting the stage for swift passage of the massive legislation through both chambers of Congress.

Senate Majority Leader Mitch McConnell (R-Ky.) and Minority Leader Charles E. Schumer (D-N.Y.) announced the breakthrough on the Senate floor around 1:30 a.m., after a long day of talks with Treasury Secretary Steven Mnuchin and other administration officials.

"At last we have a deal," McConnell said. "After days of intense discussion, the Senate has reached a bipartisan agreement on a historic relief package for this pandemic. ... I'm thrilled that we're finally going to deliver for the country that has been waiting for us to step up."

"Help is on the way, big help and quick help," Schumer said. "We're going to take up and pass this package to care for those who are now caring for us, and help carry millions of Americans through these dark economic times."

The agreement capped five straight days of intensive negotiations that occasionally descended into partisan warfare as the nation's economy reeled from the deadly pandemic, with schools and businesses closed, mass layoffs slamming the workforce and tens of thousands falling ill.

The legislation, unprecedented in its size and scope, aims to flood the economy with capital by sending $1,200 checks to many Americans, creating a $367 billion loan program for small businesses and setting up a $500 billion fund for industries, cities and states.

Other provisions include a massive boost to unemployment insurance, $150 billion for state and local stimulus funds and $130 billion for hospitals.

McConnell said the Senate would pass the legislation later Wednesday. With the House out of session, action there could take longer, depending on whether lawmakers can agree to pass the bill by "unanimous consent," which would require agreement from all members of the chamber.
Comment →
Airbnb recently changed its cancellation policy in light of the Coronavirus. It allowed all of the people cancelling their trips to just cancel and get their money refunded.
This pushed 100% of the Covid-19 losses onto hosts.
Calling all @Airbnb hosts that have been robbed by @airbnb's arbitrary decision to change its cancellation policy making #hosts bear 100% of the losses due to #COVIDー19.

We are building a class action lawsuit.

Please connect, we have much to discuss.

— Airbnb Host Class Action (@AirbnbHostClass) March 15, 2020
(Featured image is "classroom 2nd fl" by cayoup. Used under creative commons license.)
Comment →
The move for a "Phase 3" coronavirus stimulus package is not going well. Or anywhere fast.
Senate Democrats blocked a massive coronavirus stimulus bill from moving forward Sunday in the Senate, as partisan disputes raged over the legislation that's aimed at arresting the economy's precipitous decline.

Negotiations continued even as the initial procedural vote fell short, with 47 senators voting in favor and 47 opposed. The tally was well short of the 60 votes that were needed to move forward. The number of "aye" votes was especially low because five Republicans are quarantined over coronavirus fears.

Although senators of both parties and Trump administration officials vowed to continue negotiating -- around the clock if necessary -- the failed vote was the latest negative signal about Congress' ability to come together around the legislation, which aims to inject close to $1.8 trillion into businesses and households. Policy makers are scrambling to address a spike in layoffs and businesses gasping for assistance as millions of Americans stay home to avoid contagion.

Ever since Majority Leader Mitch McConnell (R-Ky.) introduced the legislation Thursday night, senators have missed one self-imposed deadline after another to reach a deal. The vote Sunday evening was delayed three hours so talks could continue after it became clear it would fail, but no resolution was reached and it failed anyway.
Senate Majority Leader Mitch McConnell (R-KY) was not happy:
#VirusVote: Senate fails to advance phase 3 #coronavirus stimulus bill 47-47, after Democrats opposed Big business bailout money, with limited relief for working families.

After vote @senatemajldr blasts @SpeakerPelosi for blowing up deal last minutepic.twitter.com/SHfqFfJ3y7

— Marty Golingan (@mgolingan1) March 22, 2020
Comment →
Like Us On Facebook