Shopping In The Year 2023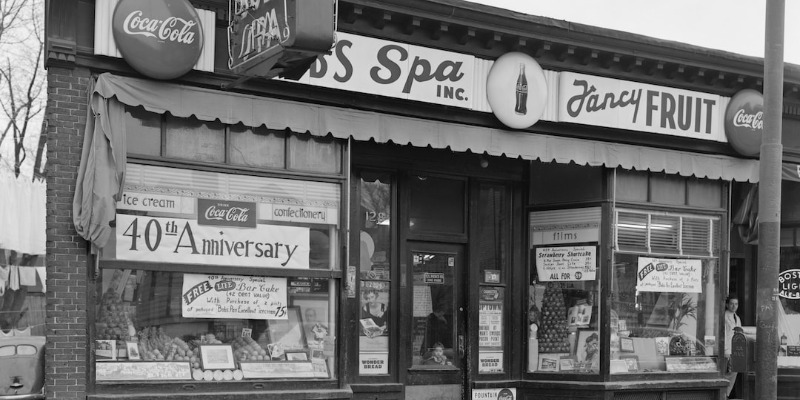 Curbside Pickup
As far as I'm concerned, one of the better legacies of the pandemic is grocery pickup. A lot of it was already in place, but I'd been resistant because of a general inertia. The shutdown, though, moved the needle for me and I avoid going into the store if I can. The main advantage is saved time, of course, but in addition to that I am actually more likely to get everything I want and need. I'm not just bad about maintaining a shopping list, but am inexplicably bad about getting all of the items on my shopping list when I have one. With curbside pickup I can just keep adding stuff as I go throughout the week. I even have a better idea of what is in stock, even though the website is not always accurate and the shoppers miss things they have in inventory.
Until recently, if they did an item substitution you would be charged for the item you requested rather than what you were given (whichever is cheaper). This was cool because sometimes it meant you got name brand upgrades for free. I didn't feel bad about that when it happened because as far as I was concerned, it was an inventory management failure on their part. If they didn't want to give me an upgrade they needed to do a better job of knowing ahead of time what was on hand. The incentives were all in the right place.
One by one, stores have been changing this policy so that you are charged for the item you receive. While I get the whole "We don't want to give you an item on a discount" thing, it means they lose a lot of the incentives of being on top of what they do and don't have in stock. Now it's no skin off their nose if they give you the wrong thing. Heck, sometimes they get a free upsell.
I have decided that no, I am not going to do this. Except in rare circumstances, in the event that the replacement item costs more than the original, I am not going to accept the substitution.
Their new policy is probably still a winner for them. The increased likelihood that I am not going to accept the substitution means I am going to spend a lot more time going through substitutions. Early on I was perplexed that they didn't invite more customer input on substitutions because that's free market research. Companies pay money to find out what items customers do and do not consider substitutable. Sometimes they con people into it in bad faith.
How do they do this? I told that story yesterday.
Today is about curbside pickup. And delivery!
Delivery
I have a subscription to Walmart+ that I sort of accidentally got. Due to a combination of sickness and other issues, I had the idea I would sign up for Walmart+ and have them delivered for an introductory month and then cancel after the intro period. The delivery was nice but it did not take long for me to decide that the tip wasn't really worth it. I very much remember cancelling it but I'm not sure what happened because when the trial period ended I was billed for a year. Well, I had Walmart+ for a year so I started using the shipping component. Free shipping of non-perishables often in one or two days. I found myself using it a lot so after the accidental year I re-upped.
Amazon Is Terrible Now
It has become especially useful as Amazon's service has cratered in our area. The difference between Amazon Prime and non-Prime has become seven days instead of six. My wife works sometimes at a hospital in the middle of nowhere on a Navajo reservation and the amount of time it takes for a package to get there is only about two days longer than to our house 75 minutes out of two major metropolitan areas. If Prime credit card didn't defray the costs I would be cancelling service. I still might if they don't get their act together.
Subscribe & Save Is Good, Though
I started doing Subscribe & Save a year or so ago and I am pretty happy with it. It is not without its oddities, though. Most of them, as with Walmart above, involve inventory. Mine and theirs.
One of the ideas behind Subscribe & Save is that it automatically restocks your items. Unfortunately, I don't always have a great idea of how often I am going to need things. I figured that over time I would see that I am ordering dogfood once every X-months and so I would know how often to include it. Unfortunately, because of inventory issues and wild price swings I've had to changed dogfood three times so far (and, alas, we lost our one of our friends). The month I am due to get coffee they'll be out or the price will have doubled so I have to order a different amount or I have to get them off Subscribe & Save and therefore I don't have a clear sense of the length of time between shipments.
I will also add that Amazon's substitution system is pretty bad. You can select substitutes but from a very limited selection of comparable items. Often not including very comparable items you might want to get. Amazon, like grocery stores do, is passing up on free and enthusiastic market research that companies previously would perform con jobs involving take TV pilots to get. (But again, that story comes another day.)
So the whole idea that it would be easier than just buying stuff when I need it has turned out to be not the case at all. But the savings have been real as long as I stay on top of inventory and price issues.
---
So what about you? Do you do curbside shopping? Delivery? Walmart+? Are you having any problems with Amazon Prime?