Weekend Plans Post: I want my hour back hour back hour back.
For a few years, the pandemic made the transition of Daylight Saving Time significantly less bad. I was lucky enough to be able to do remote work for months and months and my commute went from 25-35 minutes to 2-3 minutes and while the switch to DST wasn't seamless, it was not painful for what might have been the first time in my life.
That autumn was the first autumn that I was ever able to say "oh, I now understand why people missed the extra hour of sunlight". I had to move from making my afternoon jog at 4:30 to 3:30 and that felt WEIRD to finish work and then immediately go for a run. If I took some time to decompress, the temperature difference between starting immediately and waiting an hour would be in the double digits. (Colorado sunsets ain't no joke. The sun hits that mountain and then it's *GONE*. None of this lingering on the horizon stuff.)
I've spent the last week doing a staycation and playing Elden Ring and I should have a review next week. (Short version: There are some serious flaws. There is some serious delight.) As for the weekend, Maribou is going to be flying out to visit friends and I will be batching it. Game night on Saturday, laundry on Sunday, back to work after a seriously nice vaycay on Monday… at which point I will be saying "I want to retire."
But one thing that I will get that will definitely help with the transition of going back to work?
An hour.
So… what's on your docket?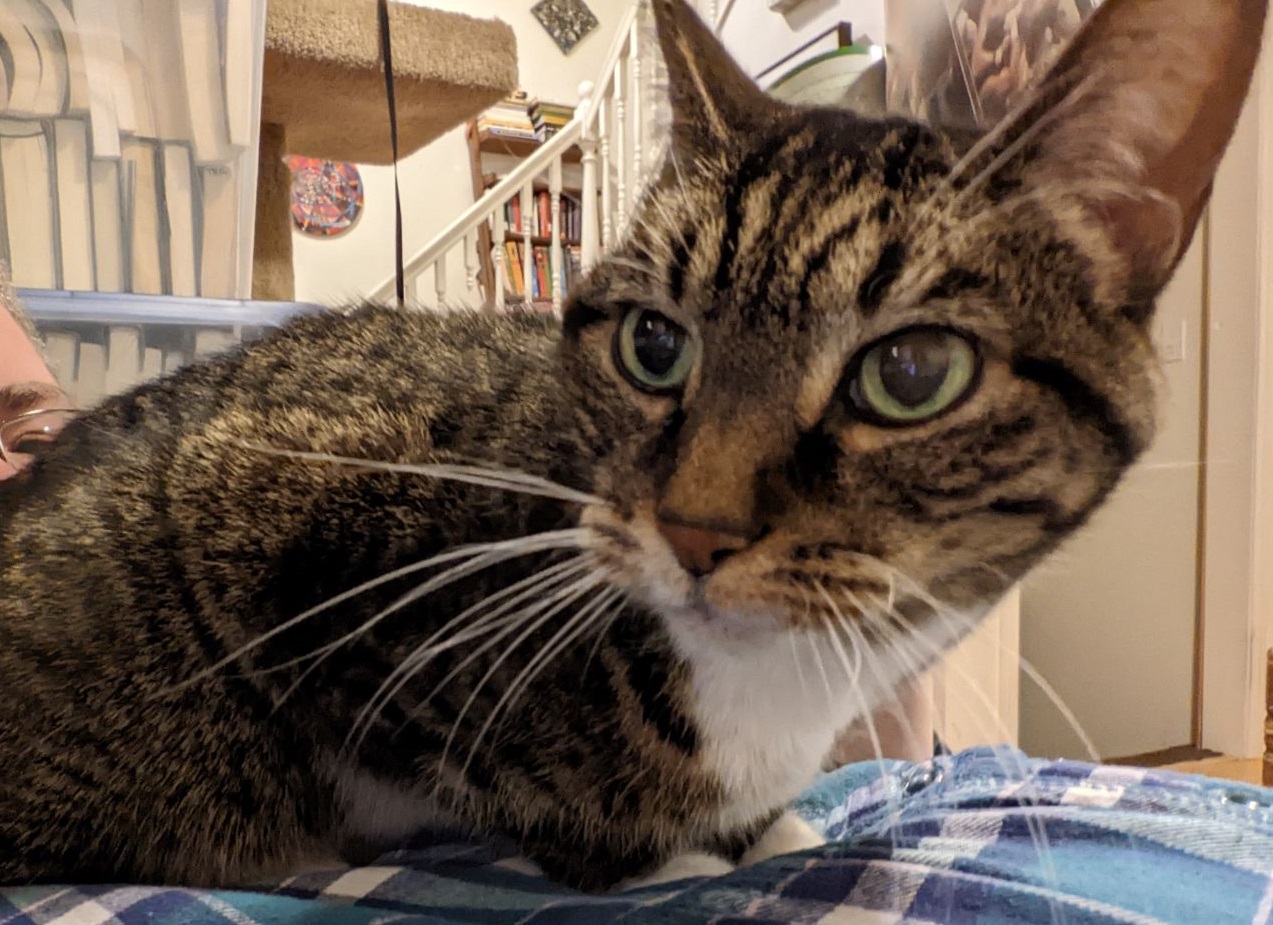 (Featured image is "interruption". Photo taken by Maribou.)