Don't Worry About PPP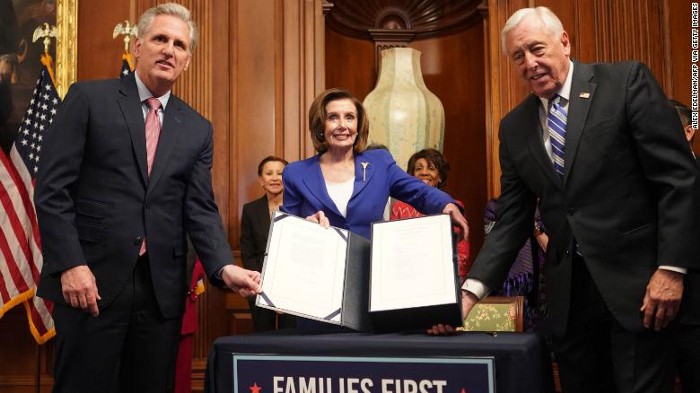 President Joe Biden achieved a considerable policy victory of his presidency last week. He enacted a forgiveness of student loan debt for the vast majority of borrowers. Any borrower making less than $125,000 per year would be eligible for between $10,000 and $20,000 of that debt being forgiven. Biden's policy also helped greatly expand the income-driven repayment programs that would help borrowers who had larger sums to tackle.
The immediate response from conservatives was, of course, apoplexy. Many denigrated the decision as socialism or somehow unfair to borrowers who did pay off their loans. These attacks prompted a unique response from the often staid and positive Biden administration. On Twitter, the official White House account began to highlight how much money student loan critics had received from the Paycheck Protection Program (PPP). The implicit critique was that receives of forgiven PPP loans were hypocrites for criticizing other people having their loans forgiven.
In this back-and-forth, the White House was seen by some as going too far. Critics of the PPP attacks note that the program was an enormous success. Statistics show that companies receiving PPP loans retained more of their payroll than other businesses and that the hiring advantage continued for several months. A wide variety of economic indicators which had fallen off a cliff in March 2022 quickly rebounded partially due to PPP. The S&P 500 recovered from its losses in a total of five months. Economists agree that our current shaky economic situation would be unspeakable worse without the early COVID packages including the generous PPP.
Those who believe that PPP worked are worried about recent denunciations. They believe that widespread employer-based support during emergencies is in jeopardy. One of the benefits of PPP is that it was passed quickly with bipartisan support. Quick passage helped to ensure that the pandemic's economic effects were as light as possible. Fewer people laid off meant that fewer lives were disrupted and more companies could get back to a stable economic footing.
But these pundits ignore the general unwillingness of Democrats to play dangerous games with the nation's economy. It is Democrats, after all, who take on the mantle as the responsible party. They are the ones who keep the government open when Republicans try to shut it down. Recalcitrant Republican senators such as Rand Paul kill or dangerously delay key bills, while their counterparts on the left usually step inside once they have said their piece. When the time of an emergency comes, Democrats will most likely consult experts as to the best path forward. If that path involves another PPP, Democrats will likely find some way to reconcile their current complaints and embrace it as the only way to prevent further catastrophe.
As evidence, look no further than the March 2020 debate over COVID relief. The Republican Party at that time had the ability to filibuster any spending program that originated from Democrats or Donald Trump. They had fought back for years against deficits and new programs, even to a certain degree when Trump was president. Despite this trajectory, the party appeared in lockstep behind direct cash payments to Americans funded with deficit spending. The handful of deficit hawks who complained were nearly laughed out of the party.
Democrats should not attack the PPP on principle. It was a response to an emergency that kept millions of people employed despite its obvious flaws. But PPP supporters need to be realistic about the structure and incentives of the Democratic Party. They need to know that, in the event of another severe emergency like COVID-19, Democrats will not be the party wary of spending money to combat the crisis.