Weekend Plans Post: Gosh, It's Hot
It's hot. Like, "80 degrees inside" hot. Like, remember when we talked about the various kinds of popsicles last year? It's that kind of hot again.
Like, we've found two more kinds of popsicles to help.
First off is the Safeway O Organics Lime Fruit Bars. No, not the costs-twice-as-much Outshine bars displayed just a little more prominently. Get the store brand ones. They're tart. No, tarter than that. Like, the Outshine bars taste tame. These? You pucker after the first lick. Like, I recommend only eating them after dark so you don't get phytophotodermatitis. They're *THAT* good.
"Eh, I don't have a Safeway in town. We're a King Sooper's neighborhood!", I hear you brag. Okay. King Soopers has an amazing store brand as well: The Kroger Grape Fruit Bars. No, don't even look at the Outshine ones that are in the spotlight. Get the store brand.
The other store brand pops these two stores have are pretty good, I guess. Nothing to write home about. But those two variants? Out of this world.
And, yes, they help when it's 80 degrees inside.
(We have AC for the bedroom but, hey, we don't really need AC otherwise! Except for a couple weeks out of the year. And this is one of those weeks.)
Going to work offers some respite during the worst part of the day, of course. But there are Saturdays and Sundays and, golly, it's hot. We have entered the part of the summer where it rains every day and that's nice but then you get the humidity (that, I'm sure, people from Michigan would laugh at) and then it's just blah. Hot.
So, come the weekend, it's usually a good idea to figure out whose house to go to.
We're going to visit my sister. The nephew just finished Boot and this is his first trip home and we are in charge of the ice cream. It'll be good to see him.
We are continuing to clean the house as well. In the last week, we've plowed through about 400ish books that were in boxes and they have now been sorted into either the "we need to read these someday" section or the "we can give these to our friend who is running a handful of Little Free Libraries up in Denver" section. We've given about 200 books to these little libraries and that number is going to turn into 300 before the end of the month. 8000ish to go, I guess.
But, mostly, I'm just looking forward to maybe next week will have things calm down. Won't that be nice?
So… what's on your docket?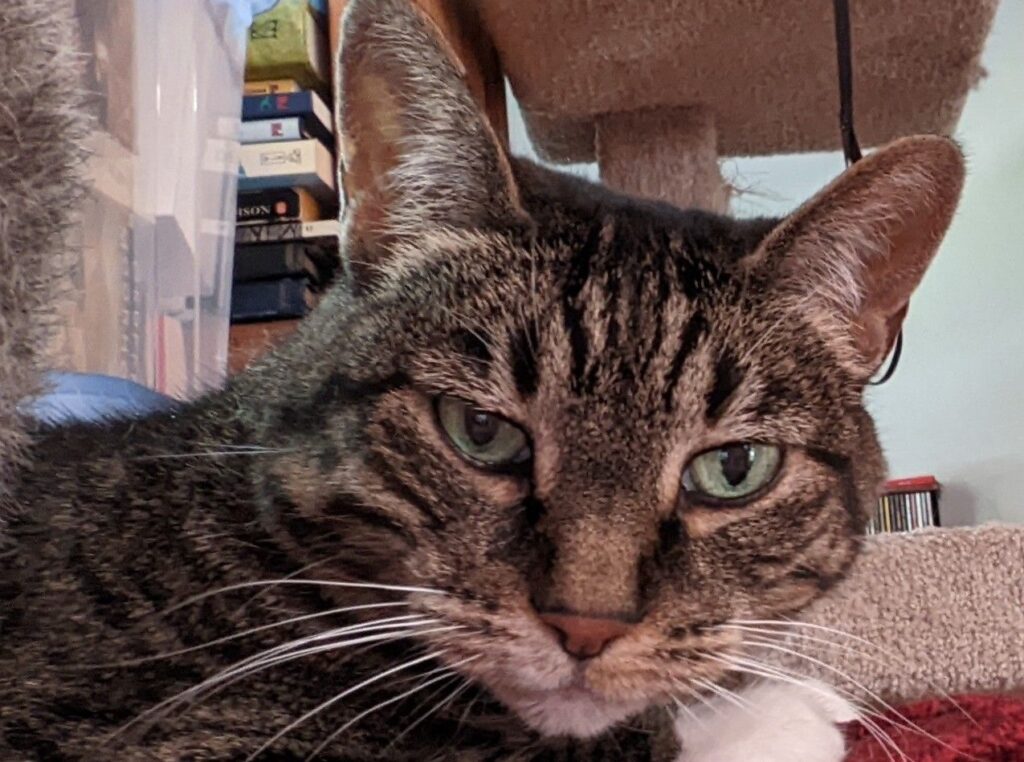 (Featured image is "How many of those are you gonna take?", photo taken by Maribou.)