Zawahiri Is Finally Dead, or Justice Delayed Just Doesn't Feel The Same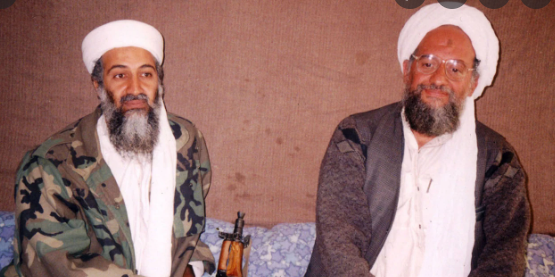 News broke over night that a drone strike reduced al Qaeda leader Ayman al Zawahiri to several room temperature pieces. After chasing Zawahiri for over two decades, this was the highest, and in many ways, the last of the 9/11 high priority targets.
Some background from our friend Nicholas Grossman:
Zawahiri was a founder of al Qaeda, an intellectual godfather of its version of jihadism, and the organization's leader after an American special operations ground raid killed Osama bin Laden in 2011. An Egyptian doctor, Zawahiri embraced radical politics as a teenager, founded Egyptian Islamic Jihad, and spent time in jail as a political prisoner. He admired the Egyptian jihadist Sayyid Qutb, and advocated Qutb's vision of offensive operations against apostate (i.e. insufficiently religious) Muslim governments.

That's the philosophy he brought to al Qaeda as one of the founders in 1988. Zawahiri clashed with another founder, Abdullah Azzam, who argued that jihad was fundamentally defensive. A year later Azzam was dead, and while his killer was unknown, many suspect Zawahiri. But no matter who killed Azzam, Zawahiri's vision of offensive jihad won out, and bin Laden took it global by arguing that al Qaeda couldn't defeat the "near enemy"—the apostate governments in Egypt, Saudi Arabia, etc. as well as Israel—without first getting the "far enemy" (the United States) to stop supporting them.

That led to a series of deadly attacks against American targets: the embassy bombings in Kenya and Tanzania (1998), the strike on the USS Cole off the coast of Yemen (2000)—the deadliest attack on the U.S. Navy since WWII—and the September 11th attacks on the Twin Towers and the Pentagon (2001).

Zawahiri helped form and run al Qaeda's franchise-like structure. In 2005, he wrote a letter to al Qaeda in Iraq leader Abu Musab al Zarqawi telling him to stop beheading prisoners on camera, especially other Muslims. It reads like a corporate executive scolding a local franchise owner to stop damaging the brand. (Zarqawi mostly ignored the request, and his Iraqi group subsequently grew into ISIS.)

While smart, Zawahiri famously lacked bin Laden's personal and public appeal. In a memorable—and as far as I know accurate—burn, terrorism analyst Peter Bergen, who has interviewed al Qaeda members, called Zawahiri a "black hole of charisma."

The United States and others have been hunting Zawahiri for decades. He was the last of the original high-value War on Terror targets still at large. Khalid Sheikh Mohammed, the principal architect of 9/11, was captured by a joint U.S.-Pakistani operation in 2003 (he's still in American custody). A Navy Seal operation in Pakistan killed bin Laden in 2011. Now a U.S. drone strike killed Zawahiri in Afghanistan.
Normally a dead, evil, bad guy makes me happy, especially one with an untold number of American lives having been brutally ended by his machinations and instruction. I read the news flash, I watched President Biden's address, I took it in; I'm glad he is dead; Zawahiri more than deserved a splattering fate, however, wherever, and whenever it came to him. But past that basic reaction and feeling, not much is coming up.
This isn't Bin Laden getting smoked while hiding behind women and children in the dark to the cheers of stadiums, or any of the other dozens of terrorist leaders the US has taken out or confirmed killed over the years. Grossman calls it a "bookend" and I suppose he is correct in that. But it feels like a bookend that was brought in after we had moved several books further than where it would go. I truly wonder if the Zawahiri operation happened before the ugly, messy, botched and bloody allied withdrawal from Afghanistan, it would've hit differently. Perhaps Zawahiri wouldn't have been so bold and accessible for the strike if not, but that seems a ridiculously steep price for the tens of millions of Afghanis, the tattered standing of the US, and the high cost in people and treasure the 20-year war in Afghanistan wrought. All that, only for the Taliban to once again take over, and the turf war between them and other factions resume, and back to business as usual for this most troubled of countries.
"Justice delayed is justice denied" goes the saying, and there is no doubt truth to it. President Biden said this was justice delivered. I don't argue; it is a shame we can only kill Zawahiri once. But with what we know, what we have learned, what we have done and experienced in the last 20 plus years, it doesn't feel like justice. It feels like something that had to be done, and now is, and the lingering feeling it should have been done long ago dulls any attempt to make it more than that.
Bookend seems appropriate, then. The 9/11 era will now sit on the shelf of the American consciousness as a completed set. I fear, though, like most bookended volumes it will sit right there, unread, unstudied, and the lessons therein unlearned.