Both Parties DON'T Do The Same Things: Michigan Governor's Race Edition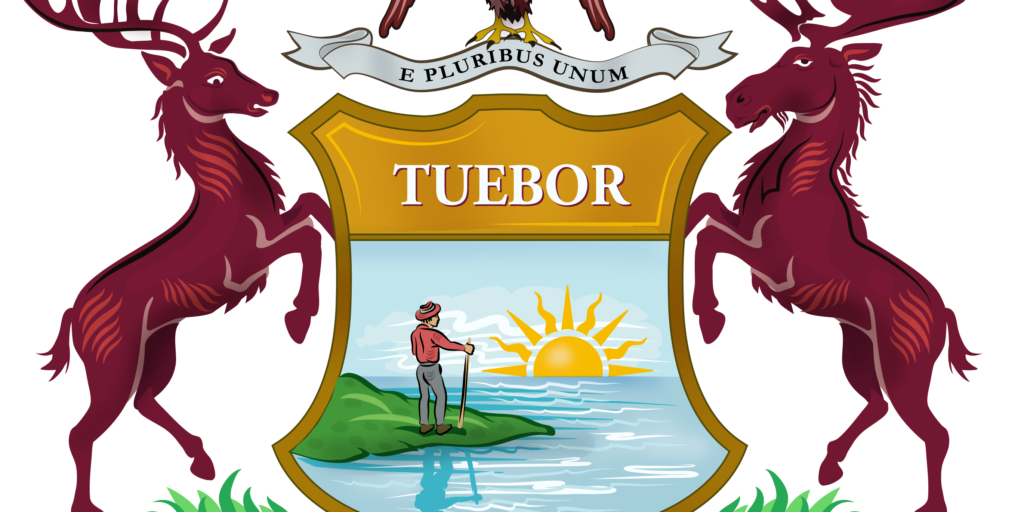 As we prepare for the first televised Congressional hearing on the January 6th Insurrection, word comes out that another participant has been arrested on multiple charges:
<
The FBI on Thursday arrested Michigan Republican gubernatorial candidate Ryan Kelley and raided his home, a stunning development in one of the state's most unpredictable primary races. 

A criminal complaint filed in Washington D.C. federal court shows Kelley is facing multiple charges for his role in protests at the U.S. Capitol on Jan. 6, 2021, when supporters of former President Donald Trump stormed the building to try to stop certification of President Joe Biden's win.<
For those not following Michigan politics closely, Kelley was a leader of anti-lockdown protests in Michigan in 2020, and has been documented on publicly available video as an active participant in the attack on the Capitol. Charges against him include:
Knowingly entering or remaining in any restricted building or grounds without lawful authority
Disorderly and disruptive conduct in a restricted building or grounds
Knowingly engaging in any act of physical violence against person or property in any restricted building or grounds
Willfully injuring or committing any depredation against any property of the United States
Now, other Republicans in Michigan are questioning the timing of the arrest, especially since Michigan has a late primary (August), and the arrest occurs on the same day the hearing kick off.
But consider this – hundreds of attackers have been arrested and charged over the last year plus. Dozens now stand charged with Seditious Treason. We know Republicans in several states – including Michigan – sought to create fake slates of "alternate electors" as part of the Trump Campaign's scheme to fraudulently assure the former President's victory. Is it any wonder then that a highly placed Republican, running for governor in a swing state, would be involved in this sort of thing?
More to the point, this arrest shows Merrick Garland's Department of Justice is still pursuing bigger and bigger fish. This isn't the last high profile arrest we will see in the coming months.