The Secret To Being an Adult? Agreeing with William Deresiewicz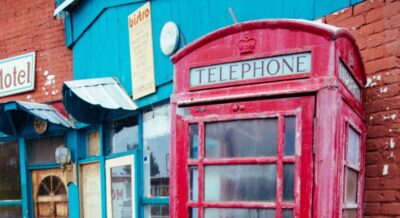 William Deresiewicz taught English for ten years at Yale University. Don't worry if you forget that fact because he will remind you of it at regular intervals. We have covered his work earlier like when he complained that his students were able to memorize poetry a colleague asked them to memorize.
He has a new piece of writing featured at Bari Weiss's Substack, which I suppose you could read if you are so inclined. It was, after all, written by a man who taught English for ten years at Yale.
It's been some years, so we should expect a new set of complaints from Deresiewicz about young students, and he both does and does not disappoint. We have new complaints, but they are the same as the old complaints though he does hold back until after he has laid claim to presaging the "wokeness" trend at university campuses.
…I wrote a book about it. It came out in 2014, not long before my former colleague Nicholas Christakis was surrounded and browbeaten by a crowd of undergraduates for failing to make them feel coddled and safe—an early indication of the rise of what we now call wokeness.
Deresiewicz's thesis is the usual one of grumpy intellectuals across the political spectrum. Namely, that things were great until [insert decade here] when everything turned to shit because of young people. For Deresiewicz, the decade is the 1960s.
Deresiewicz says we can tell young people today are conformist from
…the conspicuous absence of protest against what seem like obviously outrageous facts of life on campus these days: the continuing increases to already stratospheric tuition, the insulting wages paid to adjunct professors, universities' investment in China (possibly the most problematic country on earth), the draconian restrictions implemented during the pandemic.
[Vik: Note that this is nonsense. Students at various schools have protested each of these.]
Deresiewicz concedes this though:
Yes, there have been plenty of protests, under the aegis of wokeness, in recent years: against statues, speakers, emails about Halloween costumes, dining hall banh mi. But those, of course, have been anything but countercultural. Students have merely been expressing more extreme versions of the views their elders share.
I am ashamed that I know what each of these are about. The statue protests refer to protests about statues of Confederate war figures. Speaker protests refer to protests about figures like Bell Curve author Charles Murray. The Halloween costume protests refer to the Christakis incident at Yale. The dining hall banh mi protest refers to protests at Oberlin about the food being served in the cafeteria being inauthentic.
We can debate about the merits of each of these protests, but note that Deresiewicz's smear of them is that these are the views of "their elders." To him, the students are mimicking the belief patterns of the adults in their lives.
The problem with this view is that Charles Murray is older than my dad. The Bell Curve came out in 1994, making it older than most graduate students on college campuses. Erika Christakis is graduated from Harvard college in 1986. Confederate statues are of men long dead and they are on campuses maintained by adult administrators. I have not done any research on Oberlin, but I would be surprised if their food service menu including banh mi were managed by little children rather than adults.
Why are these people the students are fighting not "elders"? In what way are faculty at Yale not authority students are rebelling against?
We do not get an answer, which is understandable I suppose since he can't read my questions. Instead we have our requisite appeal to the merits of a prior decade:
The truth is that campus protests, not just in recent years but going back for decades now, bear only a cosmetic resemblance to those of the 1960s. The latter represented a rejection of the authority of adults. They challenged the very legitimacy of the institutions at which they were directed, and which they sought to utterly remake. They were undertaken, at a time when colleges and universities were still regarded as acting in loco parentis, by students who insisted on being treated as adults, as equals. Who rejected the forms of life that society had put on offer. Who were engaged, at considerable risk—to their financial prospects, often to their physical safety—in a project of self-authoring.
Ah, the 60s, with the air filled with youth engaging in the project of self-authoring.
Deresiewicz provides a concrete example of what he regards as childish behavior:
In a recent column, Freddie deBoer remarked, in a different context, that for the young progressive elite, "raised in comfortable and affluent homes by helicopter parents," "[t]here was always some authority they could demand justice from." That is the precise form that campus protests have taken in the age of woke: appeals to authority, not defiance of it. Today's elite college students still regard themselves as children, and are still treated as such. The most infamous moment to emerge from the Christakis incident, captured on a video the world would later see, exemplifies this perfectly. Christakis's job as the head of a residential college, a young woman (one could more justly say, a girl) shriek-cried at him, "is not about creating an intellectual space! It is not! Do you understand that? It's about creating a home!"
If you watch the video, the girl does indeed shriek-cry that at Dr. Christakis. Deresiewicz's view on her speech is clear. I, however, do not understand is how this woman's response is less mature than those of the 60s. Did women modulate their tone better? I do not understand why she, in confronting someone perhaps more than twice her age is merely miming the desires of her elders in Deresiewicz's view. In fact, I would contend that Yale administrators would have liked for nothing more than for this incident to have never have happened, let alone be discussed in Substacks by their former faculty a full decade later.
I will be frank on my assessment: Deresiewicz supports protests on the issues he himself supports. Want to protest for better treatment of adjuncts? Bingo, you are an adult. He views that as speaking out against authority and truly rebelling and self-authoring your way to adulthood. Should you choose to protest something under the umbrella of issues he doesn't like, that is "prepackaged rebellions".
Let's go back to his list of "good" protests of which there is a "conspicuous absence":
…the continuing increases to already stratospheric tuition, the insulting wages paid to adjunct professors, universities' investment in China (possibly the most problematic country on earth), the draconian restrictions implemented during the pandemic.
Can one really say that these are issues elders talk about? In what way are these not also pre-packaged? Deresiewicz is merely mad that his grievances are not the only ones.