Friends of Ordinary Times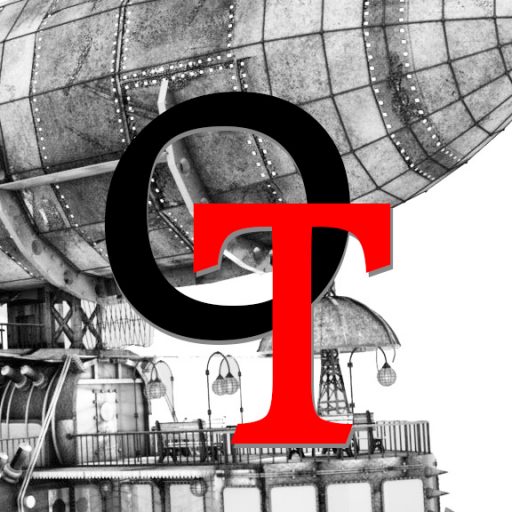 Last week, in discussion Ben Sears's post on t-shirts, Ordinary Times (and yours truly) got some nice words from Splice Today editor (and former weekly newspaper kingpin) Russ Smith:
One of my favorite websites, Ordinary Times, is one of my favorite websites because it's hard to define: it's kind of liberal-leaning, but not in an incendiary way, like The Washington Post, say, and has the "vibe" of War's 1975 hit "Why Can't We Be Friends?" Will Truman, the editor-in-chief, tweets a lot about his computers and tech frustrations and triumphs (I've never met Truman, but judging by his online presence, he appears to be a very good guy, and I bet he's saved every single PC, laptop and other non-typewriter paraphernalia he's owned since 1987), peanut butter, Pop Tarts, giant statues from all over the world, his family, Atomic Fireballs, Covid vaccines, West Virginia, income taxes, sports other than baseball—he's from Texas, which may or may not explain a lot—political speculation, comments on Twitter "influencers" like Matt Yglesias, a privileged white male who I avoid except when tangled up in one of Will's threads. I don't believe any of OT's contributors are remunerated with anything but a note of thanks and online praise, which is none of my business. They work it out. And, really, when The New York Times, with a current market cap of $5.6 billion, pays "guest essay" writers who aren't famous a mere $150, a cheapskate rate that isn't publicized often enough, I doubt Will and his confederates (no capital "C," for you hair-trigger, nosy people who look for anything at all—not the great Beatles' song—to break out in "self-harm" hives) get many complaints.
What I like most about Russ is that he is such a good judge of people.
But seriously, it means a lot coming from him, as I was reading his Mugger column in the New York Press during my politically formative years. If you don't read Splice Today I recommend it. There are a handful of sites I consider peers of OT in one manner or another, and that's one of them. They don't have the robust comment section that we do, but their editorial attitudes of the primary criteria being whether or not people will find it interesting or thought-provoking rather than representing a particular point of view or falling into a specific subject category. It's one of my few daily visits.
Another site, which more of you are familiar with, is Outside The Beltway. The political sensibilities there overlap with ours a good deal, and their comment section is second only to ours as far as I'm concerned. (When I was down to commenting on two websites, that was the other one.) Their roster is more academic and credentialed in nature than ours, but right now it's James Joyner and Steven L Taylor, though other writers pop in from time to time like Chris Lawrence, Rob Prather, and Dave Schuler. The last of which writes The Glittering Eye, which is the last of the single-author old school blogs that I still read on a daily basis.
Arc Digital has helped fund this site, sort of. The money I've made writing for them has gone into keeping this site going (along with a critical boost from the editors a few years ago when things were not well with me financially). They have done a great job of representing a broad away of viewpoints, though its publishing schedule has dramatically slowed and most of it is behind a paywall.
Among my favorite sites in the history of the recent internet was called Sweet Talk Conversation. It had post after post of great content. When it folded, I messaged their head honcho Adam Gurri and told him that any of its contributors have a home at Ordinary Times if they want one. A couple, John David Duke Jr and Sam Wilson, took us up on it. Gurri's next project is Liberal Currents, which is a more focused defense of conceptual (as opposed to generic left-of-center) liberalism. Their masthead contains some familiar names such as former OT editor Jason Kuznicki and former contributor Adrian Rutt. It has a lot more of the abstract, idea-driven stuff I'd love to see at Ordinary Times.
The last is Elections Daily, which is a more focused site on elections. Its editor, Eric Cunningham, contributes a lot of his non-elections thoughts here at Ordinary Times and there has been a fair amount of contributor cross-pollination. It is more analytical in nature, investigating races and election events across the country (even when there are not all that many to be had).