Leaguefest 2022: Save The Date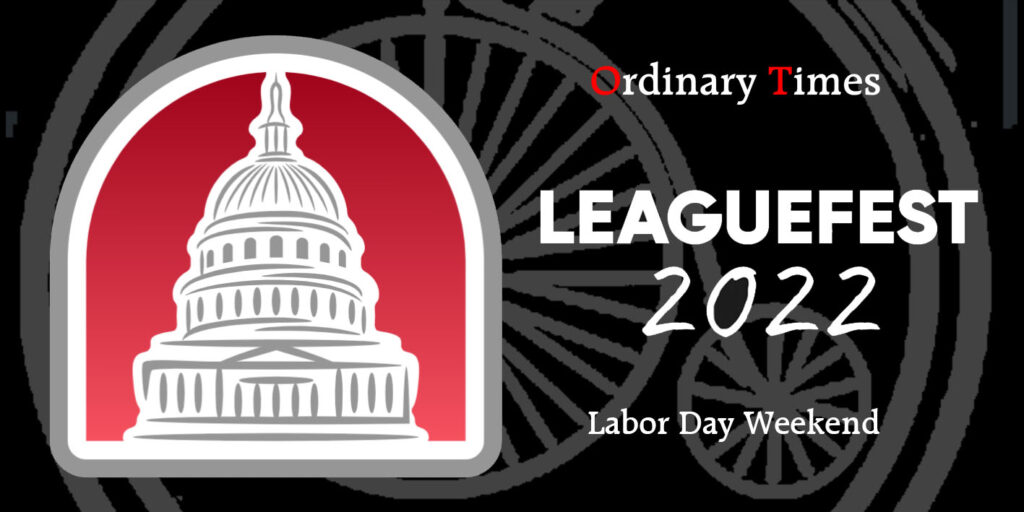 Hey everybody, I am thrilled to announce that Labor Day weekend we will be having/celebrating another Leaguefest! This year it will be returning to Washington, DC.
There are still a ton of details to figure out, including how detailed or free-flowing the plans are going to be. One of the great things about DC is there is no shortage of places to go, things to do, and food to eat.
But mostly, people to meet.
It has been an incredibly long time since we've actually had a Leaguefest, which makes me more excited than ever about it. It will also be the first Leaguefest for a lot of attendees as the names and faces on the site have changed over the years. There are a lot of you I can't wait to finally meet. DC was chosen in part because the site's participants these days mostly veer towards the east (when the original was in Las Vegas it was the west). For those of you in the area, while we'd love to see you as much as possible it is definitely not an all-or-nothing deal and I hope you can check in with us for a drink or a bite to eat. And for everyone else, I hope you can make it out.
So mark it in your calendar, and we hope to have more details for travel and potentially lodging soon.