Thursday Throughput: Next Gen Vaccine Edition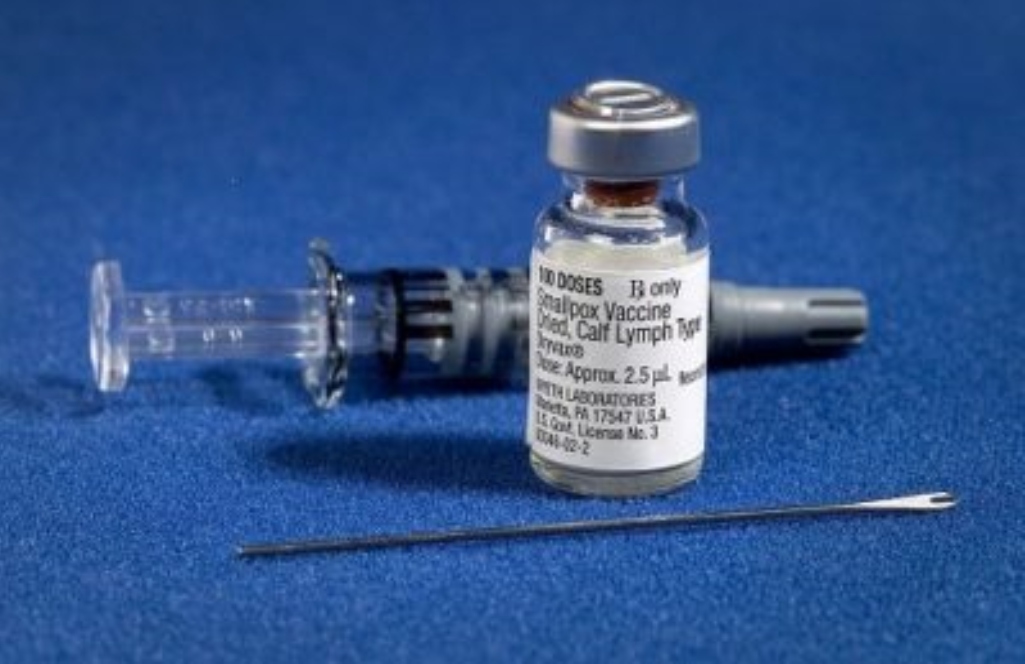 [ThTh1] Despite what you may have heard, the COVID-19 vaccines were and are a success story. They dramatically cut infection rates for up to six months. And they provide long-term reduction of hospitalization and mortality, even as new variants have emerged.
But they are not perfect. Vaccine immunity, as noted, wanes over time (although so does "natural" immunity). Indeed, the best immunity seems to be among people who've had COVID and been vaccinated.1 And while having boosters every six months or a year isn't the worst thing in the world, the ideal situation would be something like a smallpox or measles vaccine, that gives lifetime immunity. Or at least something like Tetanus, which gives many years of protection. And we want a vaccine that deals with variants in the same way that the measles vaccine does.
There are those who think this isn't possible with a coronavirus. But that's stopping the tech industry from trying. And we may be a step closer to that hope. Moderna's early results on their "bivalent" vaccine, which uses two different spike proteins, is showing promise for much more comprehensive protection. I won't pretend to understand the immunology in depth, but if I grok correctly, the idea is that the more versions of the spike protein your body is exposed to, the better it becomes at recognizing variants. It's like seeing Bozo the Clown, Ronald McDonald and Krusty the Clown and becoming so wary of clowns that you have no problem beating the crap out of Pennywise the second you see him.
The first vaccine race — to get something that would bring immediate relief — was won by AstraZeneca, Modern, Pfizer and Johnson & Johnson. There is a second vaccine race going on right now, with various technologies trying to get a longer-term fix. We have the enemy on the run, but we still need the A-bomb if we're going to get all the way back to normal. Moderna's results might be another key step in that direction.
[ThTh2] And speaking of vaccines — new results strongly suggest that surges in flu and COVID-19 are associated with surges in cardiovascular deaths. In other words, if you have heart problems, a flu/COVID exposure may put enough stress on your system to kill you.
On other words, dying "with COVID" may, in fact, be dying "of COVID" in a lot of cases.
[ThTh3] This news broke a little too late to include in my John Carter video, but you can now watch an eclipse … on Mars.
[ThTh4] Should we take Russia's threats to leave the Space Station seriously? Yeah. But we shouldn't freak out about them.
[ThTh5] Geniuses walk amongst us:
Every time I have a programming question and I rly need help, I post it on Reddit and then log into another account and reply to it with an obscenely incorrect answer. Ppl don't care about helping others but they LOVE correcting others. Works 100% of the time

— annie (@soychotic) April 29, 2022
[ThTh6] What it was like the day the dinosaurs died.
[ThTh7] Who's gonna clean that mess up, that's what I want to know.
[ThTh8] Andrew said he head this in my voice.
— Jon (@minogully) April 27, 2022
[ThTh9] One of the (false) claims of COVID-19 vaccine skeptics is that the vaccines are driving the development of variants. This isn't true in the case of COVID because the variants are emerging from unvaccinated populations. But it may be true of polio. The oral vaccine being used to try to eradicate polio is a weak version of the virus. But the polio vaccine, unlike the COVID-19 vaccines, sheds. Live versions of the virus are in people's poop. Normally, this is not a bad thing because it potentially exposed unvaccinated people to the weakened virus, spreading immunity. But sometimes, it can mutate into the more dangerous versions.
Don't be too alarmed, though. Just as with COVID, the main danger is to the unvaccinated, who will be exposed to a fully armed-and-operational virus rather than a weakened one. Polio immunity protects against such variants; that's why we use it.
We have been this close to eradicating polio for a couple of decades now. But that last 1% seems to be the hardest.
[ThTh10] I love these kind of visualizations. The universe really is on an unimaginable scale.
Celestial objects to scale in size, rotation speed and tilt 🪐 pic.twitter.com/KCfjHDABdF

— Dr. James O'Donoghue (@physicsJ) April 26, 2022
[ThTh11] NASA has unveiled their plans for the Gateway, a space station in lunar orbit that will grant access to the surface and deep space. Will it happen? That depends mostly upon Congress. Nothing in it strikes me as technically unsound.
[ThTh12] Pluto's orbit is a bit unstable.
[ThTh13] There is an ongoing debate about whether broadcasting our presence to the cosmos is a good idea or a bad idea. Would it bring alien contact or alien invasion? Personally, I think interstellar distances are so vast that it doesn't really matter.
[ThTh13] Why is Sri Lanka in big trouble right now, having to refinance its debt with China? Partially because they banned chemical fertilizers. And the results was utterly predictable.
[ThTh14] We've gotten so used to exoplanet breakthroughs that 60 new planets and a possible exomoon is just another Tuesday.
[ThTh15] One day I may write about how the fate of our universe hinges upon the nature of Dark Energy — the mysterious force that is currently accelerating the expansion of the universe. One of the possibilities for Dark Energy is quintessence, a force that could change over time and even reverse the expansion so that the universe ends in a Big Crunch. (H/T: fillyjonk)
---