Everything Everywhere All at Once Has Everything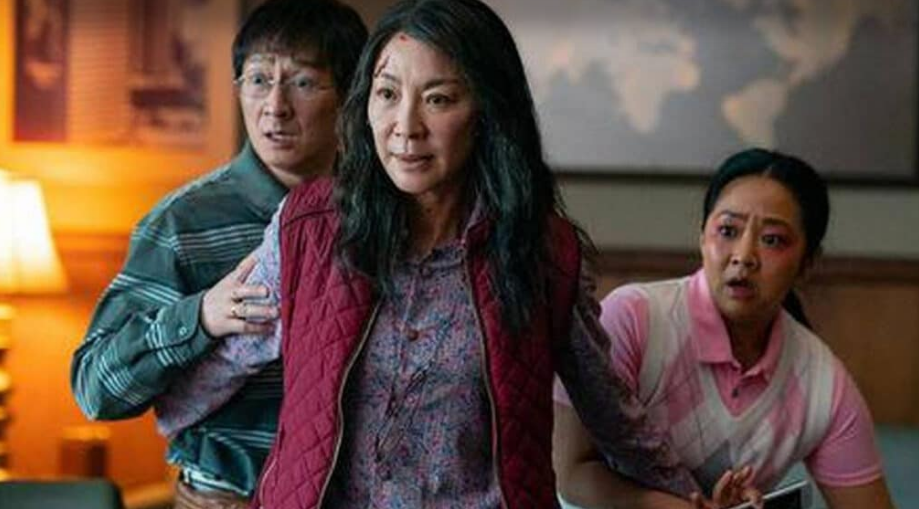 This is the best movie I've seen in years. Since the first John Wick, as you'll know, number ten on my best movies of all-time list. Everything Everywhere All at Once is currently fighting with The Adventures of Buckaroo Banzai Across the 8th Dimension for the number eleven spot. Unfortunately, I caught it when out of town and it still isn't in my local area. I want to see it again so badly. I wanted to see it again the second the credits started rolling.
Everything Everywhere All at Once has everything: Solid action, imaginative and creative script, a plot that kept me guessing, satisfying Chekhov's Guns, heart, absurdist silliness, a good moral lesson, a protagonist who grows, an antagonist who is evil but for a reason, excellent character actor performances, and humor. I busted a gut multiple times throughout the movie and even teared up at least twice if not thrice.
As you all know by now, or I at least hope you do, my favorite movie of all time is Dirty Harry, the first modern action movie. The granddaddy of action movie tropes from the major to the mundane. This movie doesn't top that. And I wouldn't expect it to. But it is easily one of the top twenty movies I've ever seen in my entire life. There are few movies I've seen since hitting adulthood that gave me such an immediate reaction of that. I think the first time I remember this feeling was Kill Bill: Volume 1, which I saw for the first time in 2013. A movie that blows your mind all the way off. This movie does that in spades.
I honestly don't want to spoil much about this movie. Go in as blind as possible. I only saw the trailer. Didn't dive into Wikipedia or IMDb before seeing it. My advice to everyone: See this movie. You won't regret it.