Weekend Plans Post: The Middle Of Winter
Wintertime in Michigan had some seriously awesome snowstorms when I was a kid. Remember the scene from A Christmas Carol where Ralphie was being prepared to go to school?
I Can't Put My Arms Down! | A Christmas Story | TBS
Well, we didn't go to school like *THAT*. We made do with long johns and down coats that looked like they came out of the D&D Player's Handbook in the armor section. But when Saturday and Sunday rolled around and we wanted to go outside to play in the snow? That's what we pretty much did. We'd build snow forts and, when we had more than 2 or 3 feet of snow, we'd build snowmen and tunnels and igloos.
Well, in the first half of winter, anyway. When winter was still new and fun and the snow was juuuuust damp enough to make awesome blocks and awesome snowballs.
By the time February rolled around, another six inches of snow was pretty much awful. Sometimes it'd get warm enough to have freezing rain or sleet and that would wreck the snow we had in the front yard and turn the snowman into a depressing column.
The snowstorm we had last week wasn't the good snow like in the Hallmark movies about a high-powered executive who goes back to her hometown to fall in love with a lawnmower repairman. It was the bad snow. It was the snow from The Thing. It wasn't snowflakes as much as snowgrapenuts. It wouldn't make a snowman or a fort or a snowball. I could have cleared the sidewalks with a leafblower.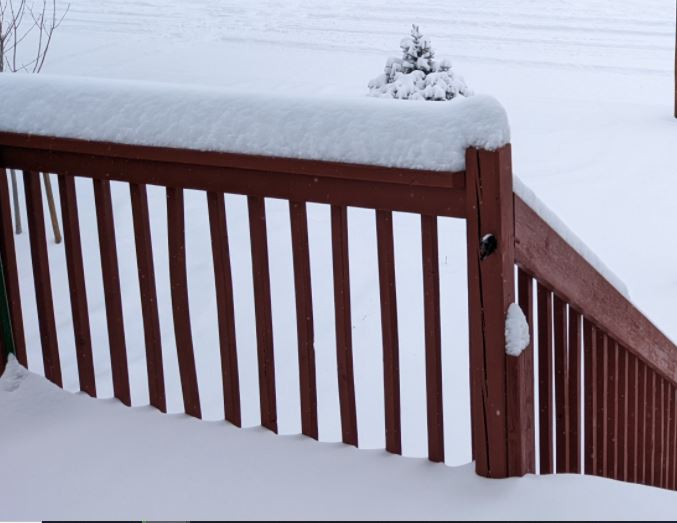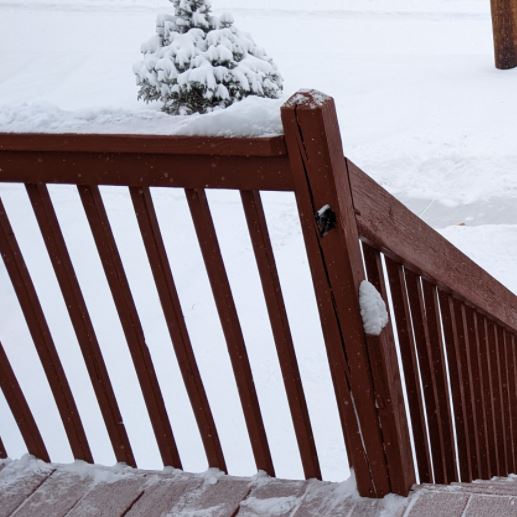 As it was, the only upside to the snow was that I could clear it with a broom instead of having to use a shovel, but the cold was the kind of cold that didn't let you get warm by clearing the driveway. It was just a miserable broom-pushing until everything was clear enough to come back in and huddle down in the basement burritoed in a good blanket.
Of course, by the time Monday rolled around, it was back around 50 degrees and so the roads cleared themselves and we were back in the limbo between winter and spring… but, man, those 4-5 days made me remember those cold, cold Februaries in Michigan and for the first time in my life, I understood the snowbirds.
This weekend is going to be in the 40's. High 40's means that a jog is possible and low 40's means that, eh, it can wait a few days. We're going to have a game night with friends where we're going to eat gyros and play board games. And Sunday will be spent preparing for a crazy week at work (that looks to be punctuated in the middle with another snowfall).
So… what's on your docket?
(Featured image is "Before".)