Sunday Morning! Five short stories by Shirley Jackson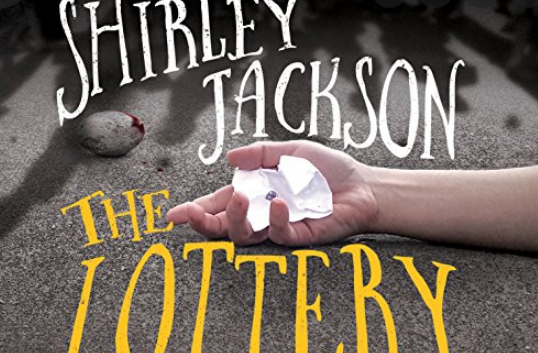 I mean really, do you know what's going on?
Because so much of adult life is about performing competence and, let's be honest, so much of that is faking it, pretty much most of the time, while promising ourselves that it will all make sense eventually- we will at some point grow into the role and become competent. And so, we're either pretending to have a grasp on the world until we do gain a real grasp on the world, or we've just bought into our performance and fully deluded ourselves; and let's be honest- we certainly have a tendency to do that!
And, then, things like a pandemic come along and cause you to question your understanding of every aspect of adult life, from work to family to how exactly we're supposed to relate to one another in a society, whatever that is. I've felt overwhelmed, bewildered, confused, and incompetent for two years now (at least, more so than usual) and it's been fairly unsettling to watch so many people claim to have a deeper understanding of what's going on than the rest of us, even as they contradict each other and themselves, and common sense. And they're all mad at you for doing everything wrong! One gets the feeling that an expert and a madman differ not at all in their level of conviction.
So, it's probably a good time to read more Shirley Jackson; I've been working my way through a collection of her short stories this week and they are filled to the brim with bourgeois women who are overwhelmed, bewildered, and confused by social regulations and the people (men, mostly) who seem to remake them to suit their own will. There need to be rules but they need to be reasonable!
So, I could very much relate to Mrs. Arnold in the very short "Colloquy," who asks her new doctor, "how do people tell if they're going crazy?"
She leaned forward and gestured with one hand while she spoke. "I don't understand the way people live. It all used to be so simple. When I was a little girl I used to live in a world where a lot of other people lived too and they all lived together and things went along like that with no fuss."
Now? Well, her husband can't handle not getting a copy the Times without having a nervous breakdown and Mrs. Arnold wants to know "did there use to be words like psychosomatic medicine? Or international cartels? Or bureaucratic centralization?… What do they mean?" Is everyone else crazy but her? Something I've wondered a few thousand times in the last year.
There's a feeling throughout Jackson's stories that the world has become unmanageable for her main character in some inexplicable way. The nameless wife in "Pillar of Salt," on vacation with her husband in New York City, becomes so overwhelmed by anxiety that she finally can't cross the street. The sources of her anxiety range from the mundane- that people in the city rush faster and faster- to the macabre- the disovery of a leg on the beach that seems not to worry anyone else. In fact, the boundaries between the mundane and the macabre are seemingly very porous. But it all finally becomes too much for her.
It's often the behavior of others that gets to be too hard to manage or comprehend in these stories. In a story I found especially unnerving, "The Tooth," a wife has to head in to "the city" (always New York in mid-century American writing) to have her tooth removed. The possibility of dental surgery and taking public transit are unnerving enough, but the codeine keeps putting her to sleep and a stranger on the bus keeps showing up to tell her stories of his other travels and help her along the way… But, why? Is he a figment of her imagination? Is he going to kidnap her? Run away with her? Does anyone know what the hell is going on? What makes it particularly strange and eerie is Jackson's tendency to put her characters fully inside the strange situation, so it feels like the reader is the only one aware that something is wrong. They're carrying on as if everything is normal.
The frequently used term for this feeling is the "uncanny"- a sense that everything around us is both very familiar and somehow slightly strange and menacing. The classic example is running into a near-doppelgänger in a strange city. Freud theorized that we experience the uncanny when something in the world evokes repressed childhood beliefs, making them suddenly real. As always in Freud, what is repressed eventually returns causing us distress. And there is a bit of that in Jackson- the sense that characters are being punished and that for some inexplicable reason they deserves it.
But, I think the real fear is something deeper- that social authority might suddenly shift and become totally irrational and dangerous- I would call this more the social uncanny. Anyone who's ever experienced the fear of authority figures, who have power over us but might have no real wisdom or reason, will recognize it.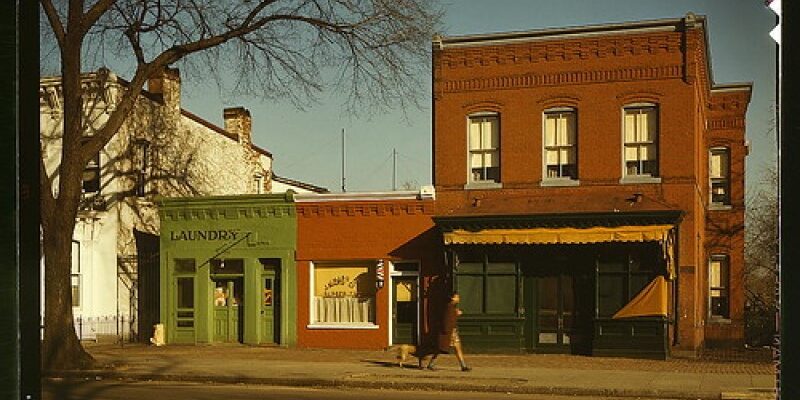 Often, the character can't reason with people who inexplicably remain oblivius to their point-of-view. In "The Renegade," Mrs. Walpole has not yet adjusted to the ways of the rural community where her family has moved; especially when it turns out their beloved family dog, Lady, is a chicken-killer. Everyone around her is convinced she needs to kill her dog; even the children take some sort of glee in the stark fact. The community insists: Lady has to die. No matter how she argues, Mrs. Walpole finds no sympathy or mitigation. She is alone against the insensate mass that thinks only of defending itself.
Which, naturally, brings us to Shirley Jackson's best-known short story- and one that is often called the most terrifying of the last century- "The Lottery." Many of us went through the ritual of reading the story in High School, a definite change in reception from all of the hate mail The New Yorker recieved for running it in 1948. Jackson even got a scolding letter from her parents. The basic storyline is familiar: a small American village (modeled after Benington, Vermont, where Jackson lived) goes through an annual ritual wherein everyone picks a slip of paper from a box and, whoever gets the paper with a black mark on it, is stoned to death, ostensibly to ensure a good harvest. What's most frightening about all of this though is it doesn't seem like these people entirely understand the ritual, and much of its meaning has been lost to time. They just go through all of this once a year because it's what they've done for generations and there would be something shameful about letting the old ways die.
We read it in school as a warning about conformity and a reminder of all the times groups of people united in collective justifications for monstrous behavior. Small-town America was not unfamiliar with mob violence or lynchings by 1948, of course. Jackson simply made the thoughtless brutality of it a bit more evident from the outside. The mob stones a woman to death, in the end, because they wanted to. Maybe none of our social behavior makes sense to any of us, but we come together to pretend it does.
And so, what are YOU reading, watching, pondering, playing, or shrinking in fear from this weekend?