Sunday Morning: "Landis: The Story of a Real Man on 42nd Street" by Preston Fassel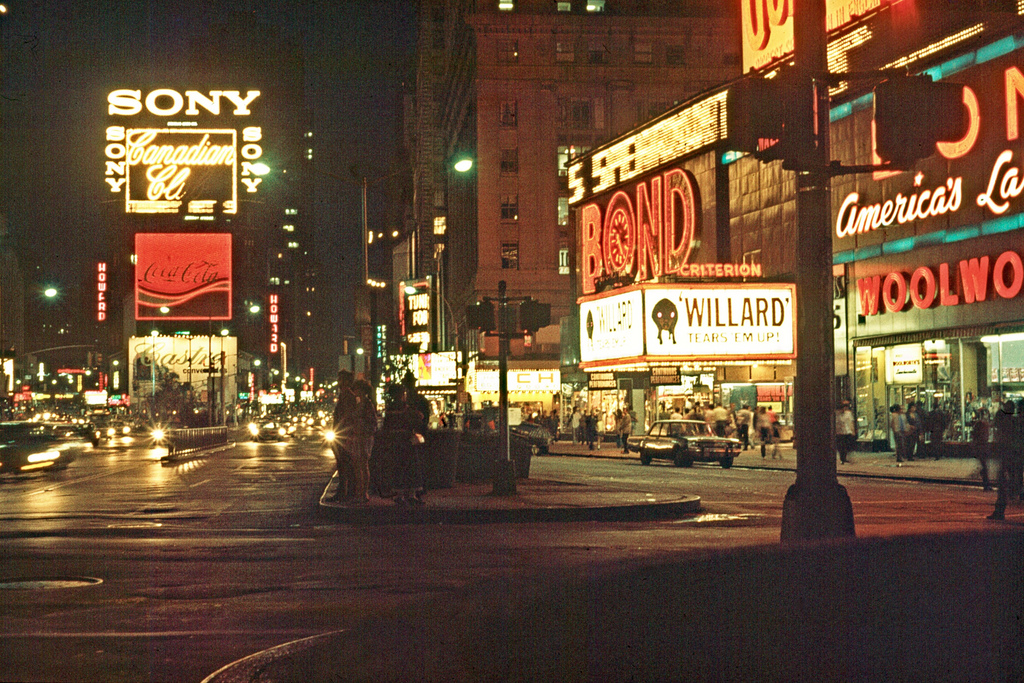 Alas, this post shall be brief because I am currently shacked up in the East Village with my ladyfriend and have had little time to soak in anything but her and the city. I did want to talk a little about the book "Landis: The Story of a Real Man on 42nd Street " by Preston Fassel, which just came out. I also interviewed the author for FANGORIA  this week; so, I might be cheating  a bit here to quote… well, me:
The writer Bill Landis was far ahead of his time when he set out to document the culture lurking around New York City's 42nd Street (AKA "The Deuce") cinemas in his Sleazoid Express newsletter. Exploring a seedy underworld where temptations lurked behind every corner, and no roads went straight, Landis disseminated the "grindhouse" culture of The Deuce to the world beyond the city; while sinking into its subworlds of narcotics, pornography, and street hustling.
Interestingly, I arrived in NYC by Greyhound on Thursday as the interview ran. Fassel's book is about the old "Deuce"- 42nd Street in the 70 and 80s, when it was still a lurid Babylon of sex workers and "grindhouse" cinemas- a time that is often romanticized today, but to be fair was already fertile territory for writers of the era like Bill Landis and Kathy Acker who saw the important stories there that other people would only recognize decades later.
The Port Authority bus terminal is not far from Times Square, and so I stepped out into a much more contemporary sort of Babylon, an empire that advertises its illusions with mammoth digital billboards. I think New York is still the only city I've ever encountered that manages to be inhuman and quaint in equal measures. Even Paris leans more towards the romantic; French cynicism is basically a pose. But, as a New Yorker friend described New York, it's a city that says: "Look, nobody cares who you are! Now, who the f*#! are you?"
In the 70s, for a lot of the people who flocked there, New York was better than welcoming; it was indifferent. Landis explains:
The Deuce became this waystation for runaways from "straight" society. It was this sort of Casablanca-esque neutral zone where anything sort of went, and so it was very attractive for people running away from trauma and environments where they weren't welcome. And a lot of that trauma was certainly the result of one generation being raised by another generation who'd fought in the bloodiest conflict in human history and then come home to a culture that almost literally didn't have a word for PTSD.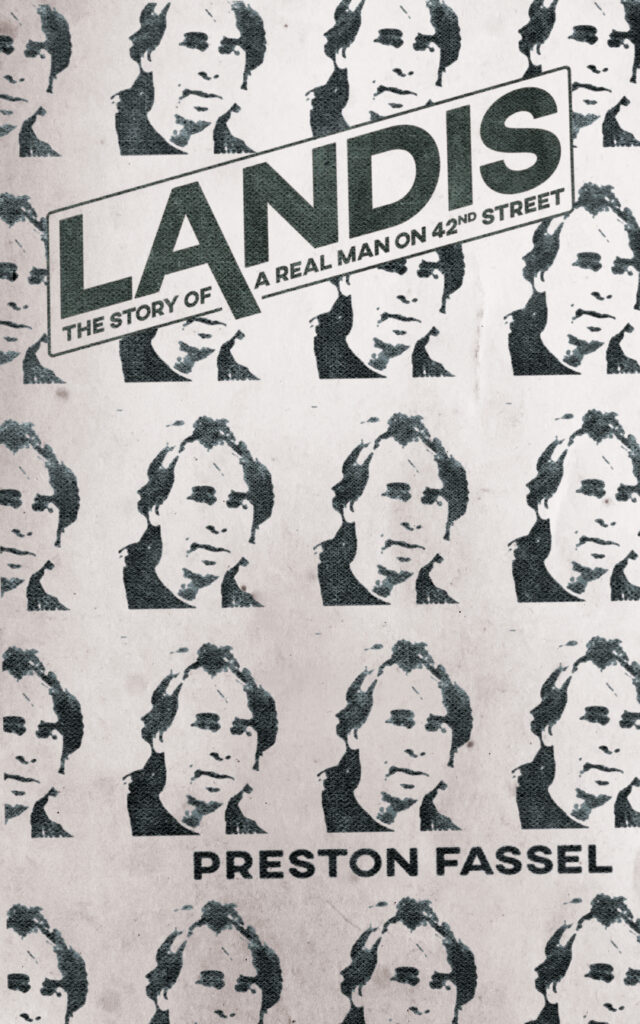 It's interesting to think that the taste for extreme modes of expression that we associate with the "downtown underground" of the era might have stemmed from intergenerational trauma; and yet, everyone from Jean-Michel Basquiat to David Wojnarowicz to Lydia Lunch seemed to have an abusive father they were fleeing, along with less-than-understanding hometowns. Cities were once places where people could remake themselves in forms not allowed where they came from.
Bill Landis was a fascinating figure who did just this: fleeing sexual abuse and parental neglect into the cinemas of Times Square, he was one of the first people to write intelligently (or at all) about the "trash" films that played there and the people who lurked the aisles. Against the advice of John Waters, he also moved into street hustling and a short career in pornographic films, and developed a serious problem with narcotics. Landis pulled his life together long enough to get married, write a successful book with his wife, and write powerfully for the Village Voice; but his demons ran faster than he did. In Fassel's book, his story becomes something unexpected: a tragic nail-biter about a movie writer. Fassel explains:
One of the saddest things for me in writing about Bill was that, at the time he died, there was help available. Maybe not necessarily all the help he needed, but resources that could've prolonged and improved his life. The problem for Bill was that one, he grew up in an age when seeking mental help was still very much stigmatized, especially for men, so that he never really sought that help. Near the end of his life, Bill was briefly institutionalized after blacking out and nearly freezing to death while high, and he had access to psychiatrists and doctors who could've helped him; but, for as forward-thinking as he was in so many ways, he was still trapped by a culture that stigmatized men seeking help.
Landis feels like a missing piece of the puzzle of a time and space that still compells. As someone who has absorbed hundreds of films, books, albums, and works of art that were produced in a very short time in a fairly small geographical space, it's more than a little daunting to remember how many brilliant people converged in downtown all at once, and how many of them didn't make it out.
So, what are YOU reading, writing, pondering, playing, exploring, or creating this weekend?