The Unbearable Heaviness of Being Spiderman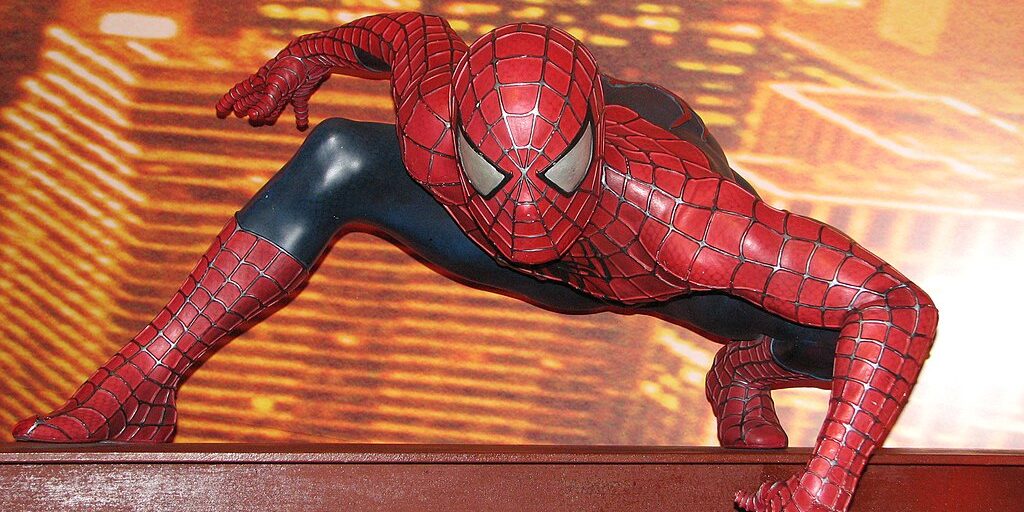 Warning: The following contains spoilers for Spiderman: No Way Home.
There are two main reasons people love the comic book superhero Spiderman.  The first is his age.  He's one of the few major heroes that's still a kid.  Peter Parker is a boy in his late teens and that's both a good thing and a bad thing.  The good is that there is still an innocence about him as he experiences not just his newfound powers, but his first experiences leading to adulthood. The bad side is that with youth can come impetuousness as well as cockiness and no matter the story, Spiderman is sometimes sure of himself to his detriment and the detriment of others.  His arrogance has a price that is sometimes paid for in blood.
That leads to the second reason people identify with Spiderman: he is a character that has experienced grief and loss at an early age.  The main lore is that he is an orphan who was taken in by his Uncle Ben and Aunt May.  Shortly after he gains his powers, his Uncle Ben is killed by a thief that Peter Parker as Spiderman lets getaway. In some versions of Spiderman, Peter loses his girlfriend, Gwen Stacy, after failing to save her from a fall.  He lives with a lot of loss in his life and has to learn what everyone must learn at some point: how to grieve and live your life.
The most recent Spiderman played by Englishman Tom Holland deals with grief and loss on a major scale in the latest film No Way Home.  In the final moments of the previous film, Far From Home, the world learns that Peter is Spiderman and he loses any sense of privacy.  Fed up with how his newfound celebrity status has affected not only his life, but his Aunt May, his girlfriend MJ and best friend, Ned he goes to the sorcerer Dr. Strange to find a way to not be so famous and the good doctor concocts a spell that would make the entire world forget Peter is Spiderman and this would include the people he holds most dear in his life: MJ, Ned and Aunt May.  Long story short he short circuits the spell which ends up bringing a number of villains from other universes into his world.  It's here where he experiences one of his most profound losses in the movie: in an effort to cure the villains, Norman Osborn's alter ego the Green Goblin, kills Aunt May.  He is lost in grief and guilt and it then that two people come to his aid: Peter Parker from the Amazing Spiderman played by Andrew Garfield and Peter Parker from the first Spiderman trilogy played by Tobey McGuire.  Both Peters share their own grief, how it hardened them and how the world's Peter has to deal with his grief, but not let it consume him.
In the end all three Spidermans with Dr. Strange, MJ, and Ned defeat the villains, but there's a problem: Peter's earlier meddling with the forgetting spell causes the barriers between realities to break and Strange can do nothing to stop it, that is save using the original forgetting spell.  Peter agrees and says goodbye to MJ and Ned, but promises he will reunite with them and get them to remember him again.
Months later he does meet MJ and Ned who have no memory of him.  He had planned to tell MJ the truth but decided against it, walking away from his former best friends.  The end of the film sees Peter in a crappy studio apartment, all alone.
I left the film feeling bothered by the ending.  It is a realistic and proper ending, but it still left me unsettled.  At one point shortly after learning of Aunt May's death, MJ remarks that she and Ned are all that he has now.  But we know that at the end of the movie he really has no one.  No Aunt May. No MJ. No Ned. No Avengers.  No one.
And maybe that's what bothered me the most; Peter has no one to process his grief at all.  Yes, he will probably make new friends, but right now he has to deal with this yawning loneliness.  Some see this as a simple retconning, but it is much, much more.
Two is better than one, says the writer in the book of Ecclesiastes.  If one falls down, another can pick them up.  The worst thing according to Ecclesiastes is when someone falls down and no one is there to pick them up.
Peter Parker has fallen big time, but he has no one at this moment to pick him up. He has to live with knowing everyone he cared for and who cared for him no longer knows he's alive.
Some reviewers like that this allowed Spiderman to go back to basics and is free to start a new life.  Maybe. But we also have to pay attention to the deep pain of loss that he now has to deal with.  Peter might have made the right decision in order to save reality, but it came at a steep cost to his own well-being and I think that has to be honored in some way.  The movie moves from a normal comic book movie to a tragedy.
There is talk that this is not the last film for Tom Holland as Spiderman.  Maybe he will reunite with MJ and Ned, or maybe not. Maybe he will make new friends and loves.  Either way, we are left feeling the loss. There will be no Aunt May that can ground him, by offering motherly love and advice.  He is, for now, isolated. I walked into the cold winter's night feeling incredibly troubled.  But I am thankful that when I experience loss, I won't be alone.
Photo by Cristian Bortes