Sunday Morning! Dean Stockwell in "Blue Velvet"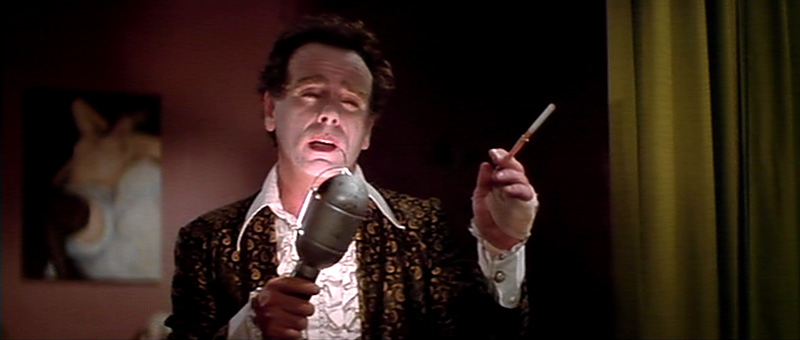 Andrew suggested that I write something about Dean Stockwell this week, since the legendary actor has just passed (R.I.P.), and I actually considered a few options, from his more than 200 roles, to write about. However, the first and last image to enter my mind (and I'm sure many other people's) was Stockwell as the pimp Ben, lip-synching to Roy Orbison's 1965 song "In Dreams," in David Lynch's masterpiece Blue Velvet. It's about as indelible an image as you're going to find in cinema, even in Lynch's vast collection of bizarre and indelible imagery. It's also a cameo role that might be up there with Brando in Apocalypse Now; Ben too is an avatar of madness in a middle-American jungle from which it seems we'll never escape.
The role of a pseudo lounge singer suited Stockwell uncannily well- his father actually was a baritone singer and actor on Broadway, his mother a vaudeville performer. The Stockwells got both of their sons into acting young- Dean was under contract to MGM by the time he was ten and appeared in dozens of films as a child actor, an experience he remembered none-too-fondly, although he held no particular ill-will towards his parents. And he never really stopped acting either, although he did spend the 60s in a hippie acid scene that included his close friends, fellow child actor Russ Tamblyn and musician Neil Young. He would introduce Tamblyn to Lynch, landing him the role of Dr. Jacoby on Twin Peaks. With Young, Stockwell would co-direct the indescribable, and still pretty hard to find, cult film Human Highway.
But, people still remember Blue Velvet as the film that "revived" Stockwell's career, although it never really flagged. When the movie came out in 1986, many viewers had no idea what to make of it. Roger Ebert famously hated Blue Velvet, although he also didn't seem to really understand it, seeing the movie as a sort of hipster parody of small-town American life with a sadistic undercurrent. Lynch's most recent film had been  Dune remember, and viewers weren't really trained in his perspective in 1986, which I've said before is a worldview best taken straight. Most American movies depict the nation either through the eye of kitsch or that of grotesquery, and kitsch really won out in the 80s. Blue Velvet has elements of both, of course, but it's not a parody Americana; just a story that takes good and evil seriously and literally.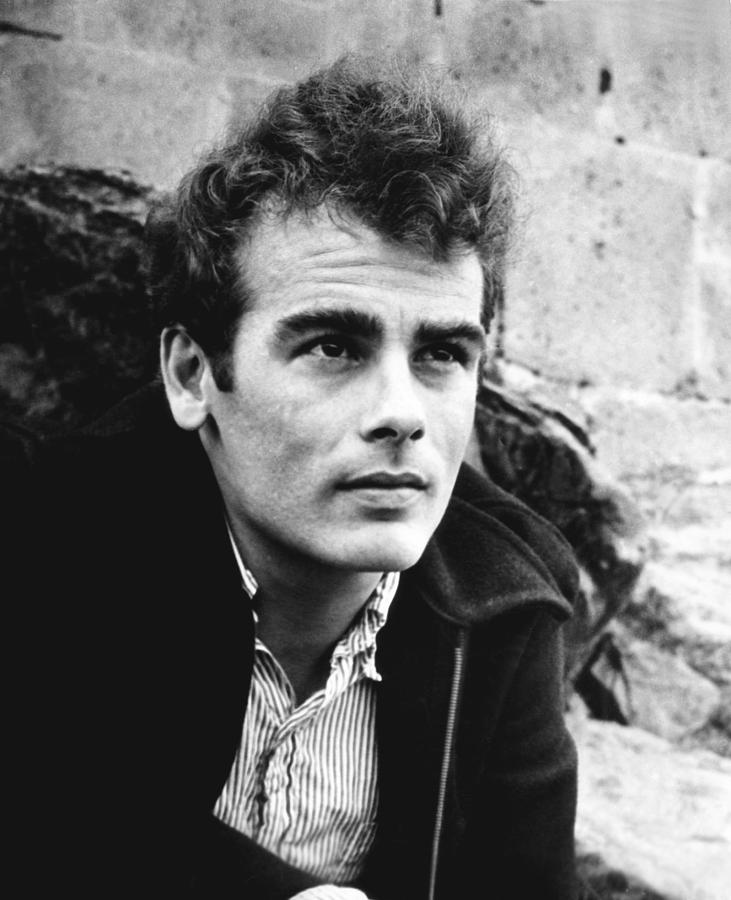 It really isn't a parody of the "Reagan era" either, but its sex and violence probably stood in stark contrast to the vast amount of pure cut pop kitsch released in that decade. The 80s were a sort of "Wall Street" era for American filmmaking, in which the rich studios got very rich returning to the sort of bloated blockbusters they'd all-but-abandonned during the previous decade, when cinema threatened to actually become an artform. Granted, there were a great many highly entertaining movies released the 80s, when, as Pauline Kael put it, the kiddie matinee took over; but, in retrospect, the three American 80s films that still stand out as pure visual art are Raging Bull, E.T. and Blue Velvet.
Blue Velvet is really a sort of Freudian fairy tale, in which a young man goes from innocence to experience by rescuing the woman who makes him a man from a menacing father surrogate. Having seen the documentary on Lynch's early years, The Art Life, I was struck watching Blue Velvet once again how it draws on the artist's early life, from his sunlit suburban upbringing in Montana to his "dark" years in an industrial section of Pennsylvania. As a boy, Lynch recalled a particularly upsetting incident: he and his brother were outside playing in their suburban Montana neighborhood one night when a dazed and naked woman, the victim of some horrible crime, appeared walking down the street in distress, an image that appears precisely in Blue Velvet. It was, for Lynch, the first indication that there might be troubling things happening beneath the surface of everyday life, a lesson he apparently never forgot.
Blue Velvet plays out like a Hardy Boys mystery written by Jim Thompson. A young man (played by Lynch surrogate Kyle MacLachlan) returns to the edenic small American town where he grew up (Lumberton, North Carolina, specifically, although clearly located very close to Twin Peaks, Washington) after his father suffers a stroke. One day, as he walks through a vacant lot, the boy discovers a severed ear, which he takes to the police. Nevertheless, it piques his curiosity- the engine of every fairy tale- and he begins to investigate a case involving a torch singer (played by the great Isabella Rosselini) with a kidnapped son and husband, a vicious criminal underworld, sadomasochism, murder, and the thin and permeable line between good and evil, pleasure and pain. Having found his real parents, the boy has to rescue "mommy" after spying on daddy's cruel sexual games. It's a very primal story: daddy's hurting mommy, but she seems to like it. 
It's strong stuff, but it's also strikingly controlled stuff. Lynch has a reputation, love it or hate it, for including some meandering in his films; but here nothing really seems superfluous, even the stranger things. The film was edited down from an original four-hours and it still feels as if there couldn't possibly have been any wasted footage. Even the continuity issues- Jeffrey's shirt changes too often, for instance- seem like part of a dream logic, like the singer's apartment, which we are told repeatedly is on the "seventh" floor of a building that clearly has no more than six floors. It all feels like one dream in one mind: part wet-dream/part nightmare, from which the dreamer awakens to a loving family and community all the wiser.
I actually rewatched Blue Velvet in a theatre not long before covid made that impossible for a while, and I was particularly struck by Stockwell's scene- it is the exact point at which the film seems about to go off the rails and tip into madness. One actually gets the feeling that madness is contained in the film, like we're now watching a document of lunacy. The only other film I can recall giving the same impression in a cinema was The Texas Chain Saw Massacre, which is also a very different beast when its projected on a screen.
The vicious gangster Frank Booth (Dennis Hopper) has taken the boy and "mommy" hostage for a joyride with his hoodlum friends- an inverted family drive in the country- and the situation is completely orchestrated by his rapid mood swings. If you've ever been at a party in which everyone but yourself is on cocaine or harder drugs, you know the feeling that things could do very wrong very soon. In this case, Frank takes his friends to visit the pimp Ben, played by Stockwell, an extremely "elegant" man in pancake makeup and frilled shirt, who vamps and camps it up the entire scene, and who Frank inexplicably wants to watch perform the song "In Dreams". Well, just watch:
Blue velvet (1986) - 'In Dreams' [HD]
"In Dreams," incidentally, was released the same year as Bobby Vinton's cover of "Blue Velvet." I've seen Blue Velvet dozens of times on VHS and digital; yet, I still remember thinking in the theatre a few years back at this exact moment: "These people are insane and we're in Hell." After the screening, I went with my friendly date for the night to a dive bar across the street and, maybe half an hour after we left, one man shot another man to death outside the bar. It felt like we'd brought something with us. The singer whispers the line to the boy after they have sex: "You put your disease in me." It felt like the film had done the same.
Frank is like a ghoulish version of a talent agent or Hollywood mogul, a small-town Harvey Weinstein, and he clearly recogizes talent in torch singers. It's an absurd and terrifying scene that drags the movie deeply into a nightmare dimension, but it must be said that Ben really is a very elegant man.
So, what are YOU watching, reading, playing, pondering, or lip-synching to this weekend?