Sunday Morning! "First Person Singular" by Haruki Murakami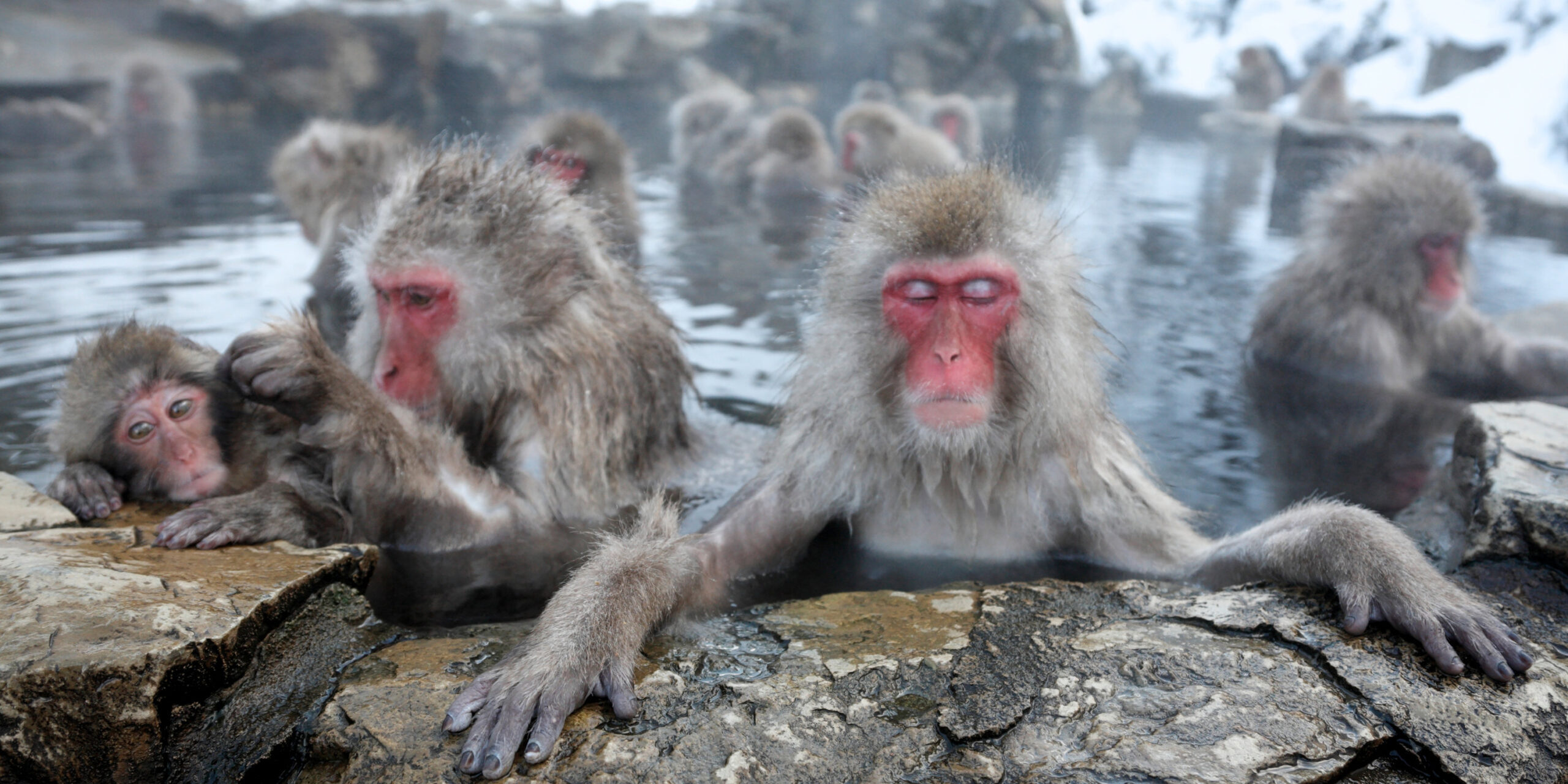 I grew up in Virginia about an hour away from Washington DC, and I went through a period in my younger life where I drove my car for hours at night, in the same way strange men will wander empty streets, looking to solve major questions in their lives, and never quite finding out where they're going or the answers they're looking for. The geography of that region is all criss-crossed by vast highways like Frankenstein scars running everywhere and sometimes I would just drive to DC, circle around the monuments and capital building, and come home. Other times, I would head south and wind up in Richmond or Virginia Beach. Often, I would just get hopelessly lost. I've never had GPS, and in reality I like to think I've never been "lost" which suggests to me something permanent; I've only been temporarily misplaced.
One afternoon, I distinctly remember making a wrong turn on the beltway, intending to head to Baltimore. Instead, I drove for hours in a general northward direction with really no idea where I was going, taking exits at random, before finally seeing signs for Philadelphia. By this time, it was late but not too late for a bar to be open, so I stopped in Philadelphia, and found an amiable and shabby bar and told the people there what I had done. We all had a good laugh at it and I can still remember the inside of that bar and the soothing glow of the lights inside. It felt like a place I would want to make my own if I ever moved to the city of brotherly love.
However, I couldn't tell you for sure if any of that actually happened, or if it was a dream I had.
Really, most of our memories exist as magical realism. They're a little bit real at first and a little bit exaggerated, and it's exceedingly hard, the older you get, to tell the difference. This week, I'm pretty sure I read Haruki Murakami's latest collection of short stories, First Person Singular, and each one was like that: a moment remembered strangely and perhaps incorrectly. But, that's okay. We live by our fictions; the stranger the better.
When they're put together well, short stories are like little individual fireworks going off, while novels are a full war. The standard explanation is a short story is a single moment plucked from the river of life, but I like to think of it like sharing a train ride with someone. A good short story gives you the sense that they had an entire life before they got on the train and many adventures after they departed, but you have this short trip and that was eventful as well. I could write a novel, but a short story? I can't even tell an anecdote that takes less than half an hour!
Murakami is one of those writers who seems to lead a charmed life, doing nothing with much difficulty: he famously wakes every day and writes ten pages, which will surely go into a book that sells millions of copies around the world. He started writing at 29, while running a jazz bar with his wife; before that, he hadn't even tried writing. He soon finished a novel, which became a film two years later, and has been writing ever since. And running marathons. And hosting a popular radio show. I should stop before it sounds like I hate the guy!
Along with the obvious comparisons to Kafka and Borges, Murakami reminds me quite a bit of Stefan Zweig. There's an ease to how his stories unroll before us that feels effortless. Zweig also took up writing and mastered the art quickly, earning a wide readership and acclaim, and he too seemed to lead a charmed life before the Nazi barbarism ruined  everything. But both writers have a sort of genteel sensibility that makes much of the simple civilized pleasures of life. Murakami returns often to the pleasures of jazz, baseball, classical music, and sex often. These things are important.
His novels tend to be labyrinthine and convoluted and sometimes rather dark, but they unfold in such a way that you imagine the hero/narrator will wake up a better man at the end. Murakami's short stories are like a brief moment plucked from the river of memories, but it might well be half-dream. We hear about a made-up Charlie Parker bossa nova album that almost becomes real and nevertheless the idea of it entertains Parker's ghost. A strikingly ugly woman who shares the narrator's deep love and understanding of classical composers and turns out to be an accomplished fraudster. A random decision to wear a designer suit that leads the narrator to feel like he's posing as another person and drives a strange woman in a bar to try to pick a fight with him over events he doesn't remember happening. A piano concert at the top of a mountain in a music hall that turns out to be empty. A man visits an inn where a talking monkey drinks with him and confesses his vice for stealing women's names, causing them to forget who they are. The monkey says he does it out of love. Having appeared in an earlier story, he's an appropriately contrite monkey for the #MeToo era. (Or, perhaps the #Me??..Too era.)
His characters are often befuddled and stay that way. Murakami generally uses the first-person narrative voice (a decision that put him at odds with much of Japanese fiction-writing when he started out) and his heros are often a bit alienated and lonesome; it's like they're telling us a story of things that happened to them, which they don't quite comprehend. But, when the weird things do occur, they usually accept them without too much difficulty. In this space, I've described reading his novels as like making "a leisurely zigzagging tour of the hidden magical corners of our more quotidian reality."
Murakami's tone at times reminds me of a Twilight Zone episode where the main character is an everyman who has to adjust to the absurdity of a new world with new rules. The difference is in Rod Serling's classic show (which I consider one of the key artworks of the twentieth century) once the conceit was understood, the audience also had a handle on the world proposed. In Murakamiworld, strangeness seems to multiply, leading to more strange ideas. And we have to accept much more than we ever understand.
Take the first story in this collection, "Cream": the young hero is invited to a piano recital featuring a former piano teacher who never saw much potential in him. He travels to the isolated concert hall at the top of a mountain, only to find it empty. Untroubled, he walks around the small town and hears the broadcasted voice of a religous preacher, either appealing to no one, or maybe to him alone. He sits at a bench and talks to a friendly older man who proposes an answerless riddle, asking him to imagine a circle with many centers and no circumference. What could it be? Friendship? Family? Identity? Imagination? He never figures it out. We also never find out what was up with that preacher, or what happened to the music recital. We just accept the ideas. They were interesting things that happened, no?
The point of the story seems to be simply to push our minds to imagine something impossible. I think Murakami's fiction appeals because it reminds us to keep space in our image of the world for the strange and incomprehensible, and instead of trying to figure them out, sit with them a while.
So, what strange things are you encountering, reading, watching, pondering, playing, or creating this weekend?