Weekend Plans Post: How to Make a Truly Decadent Chicken Caesar Salad
ABC "Don't Drown Your Food" PSA (1985)
The Caesar Salad is a mainstay around our household. It was one of the few things we were really good at making back in the first year of our marriage (when our next best meal was probably Kraft Dinner) and it has stuck around. Now, I'm better at making it today than I was then… but it wasn't substantially different.
This particular recipe will make two dinner-portion salads or six-eight side salad portions.
First off! Get your ingredients: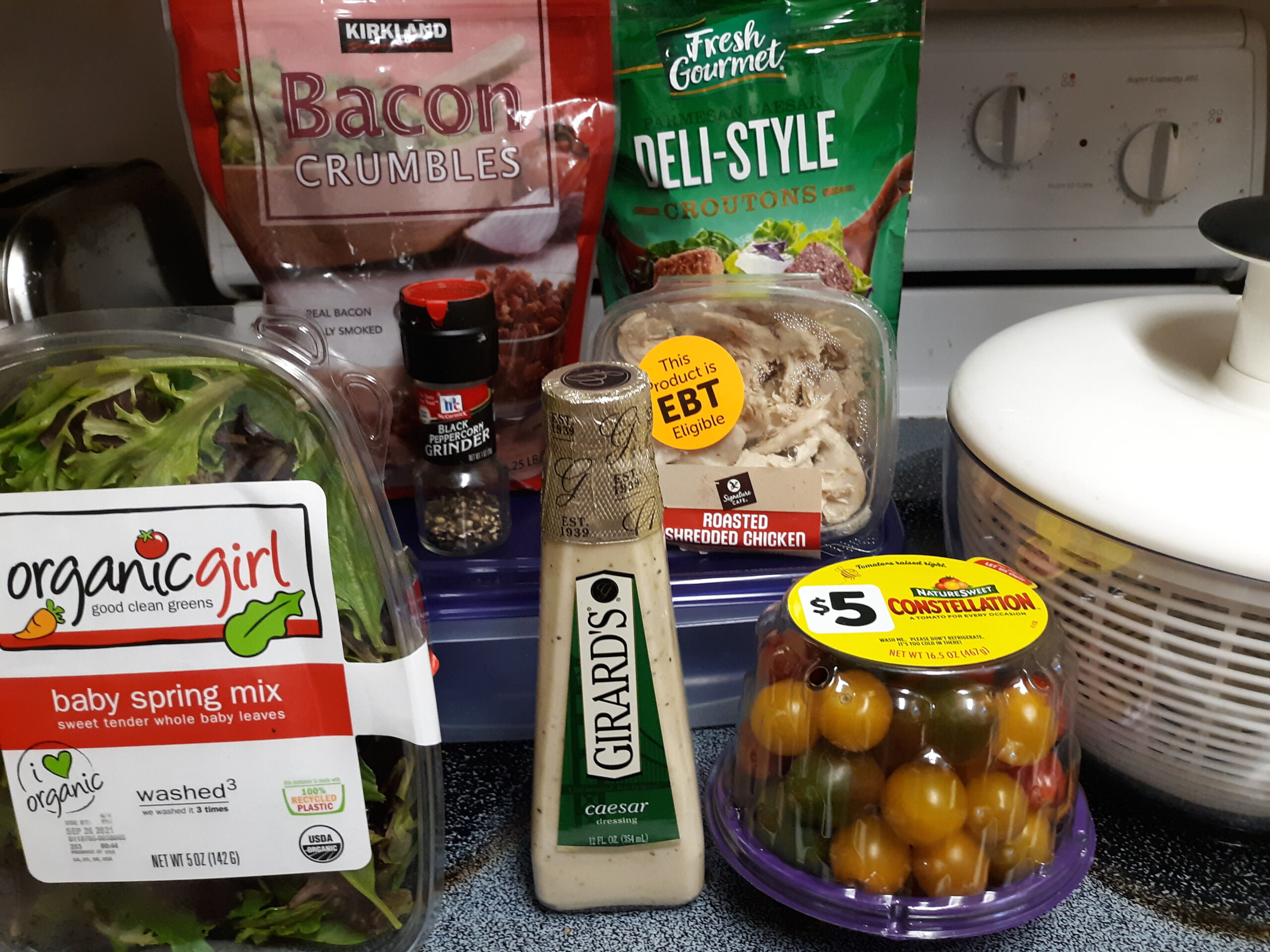 Maribou prefers Baby Spring Mix. I kinda prefer Romaine Lettuce but it's not a *STRONG* preference. (Baby Spinach works really well for this too.)
A really high quality Caesar dressing. The best ones are homemade, of course… but, let's face it, nobody has time for that after the first time they make one.
Tomatoes. I used to prefer getting Roma tomatoes and quartering them. Those little baby tomatoes are 90% as good for 10% of the effort.
Roasted Shredded Chicken. Sure, you could buy a rotisserie chicken and shred it yourself. Heck, you could buy an entire raw chicken and put it in the crock pot with a quartered lemon up inside of it and save even more money! I buy the pre-roasted, pre-shredded stuff.
Really high quality croutons. I like the Parmesan Caesar Deli-Style because of the different colors for the salad. (Make it look pretty.)
Bacon crumbles.
Finishing shredded parmesan (not pictured).
And really coarsely ground black pepper. The coarser the better.
You'll also need your salad spinner and a big ol' rectangular sealed containers like holds more than a couple of quarts big.
First off, WASH YOUR HANDS! Then put your lettuce in the salad spinner.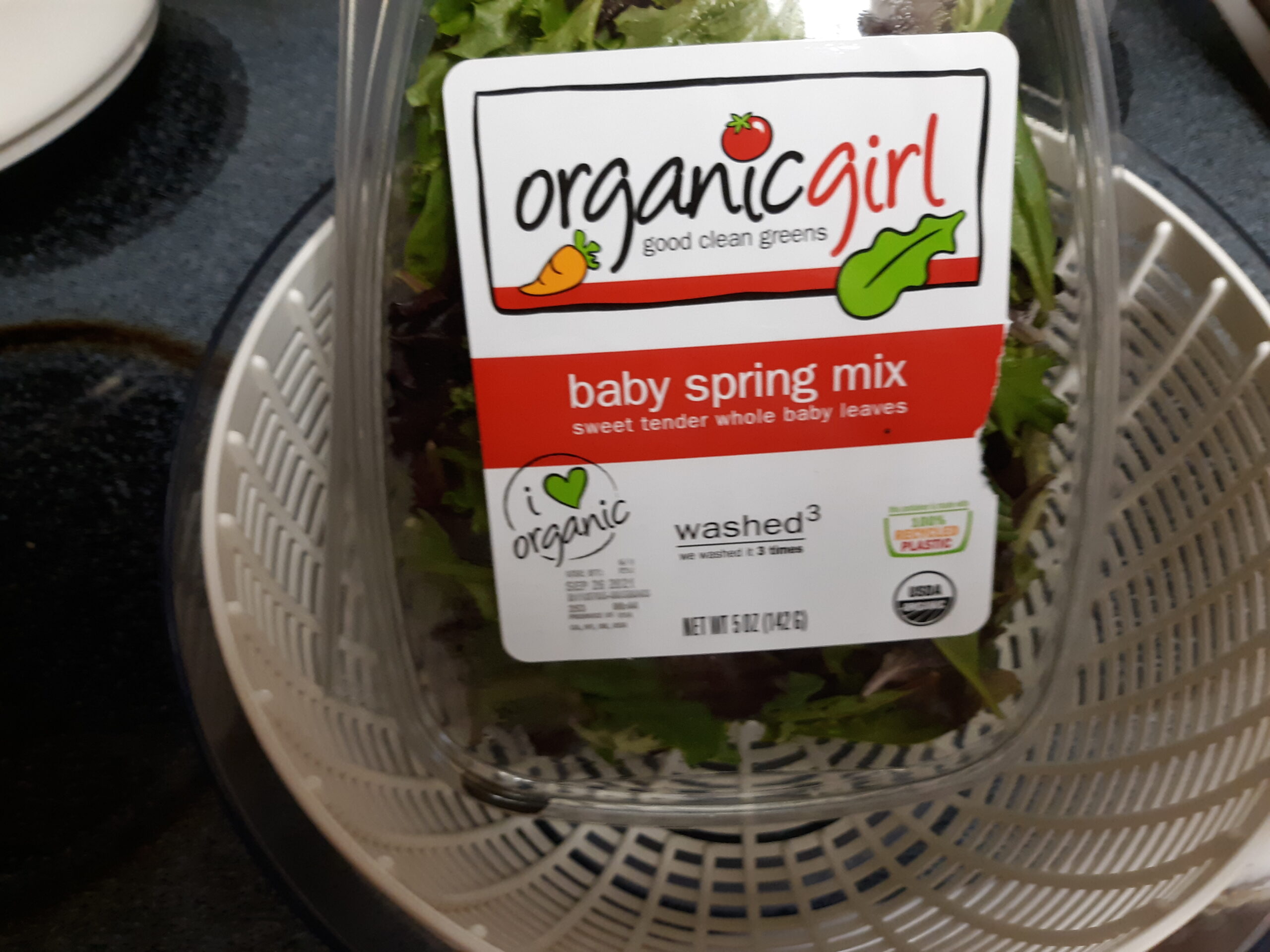 Okay, remove the lettuce from the container and then put it in the mesh basket from your salad spinner.
Run it under the tap to wash it one last time…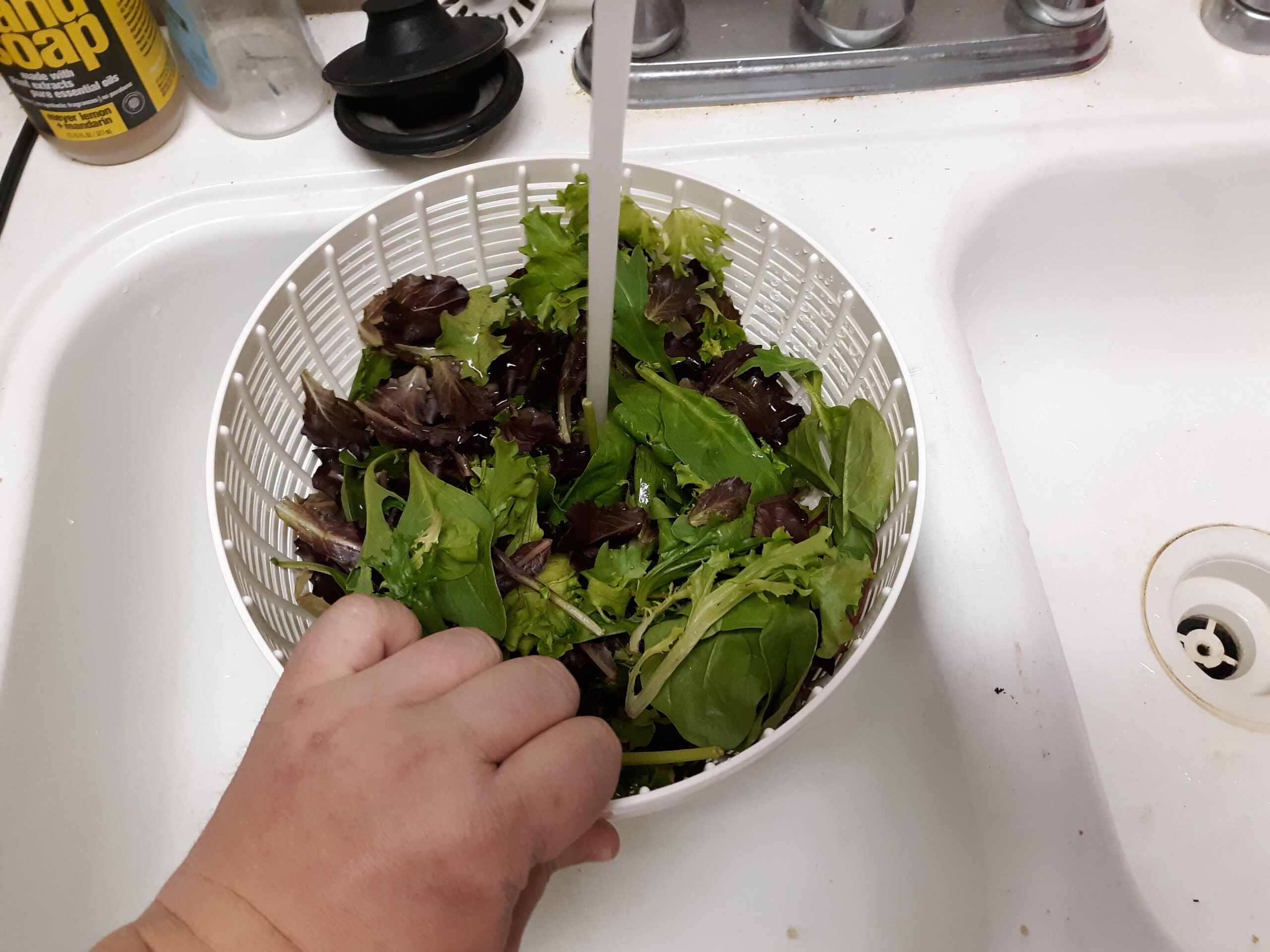 Put it in your spinner, attach the lid and SPIN.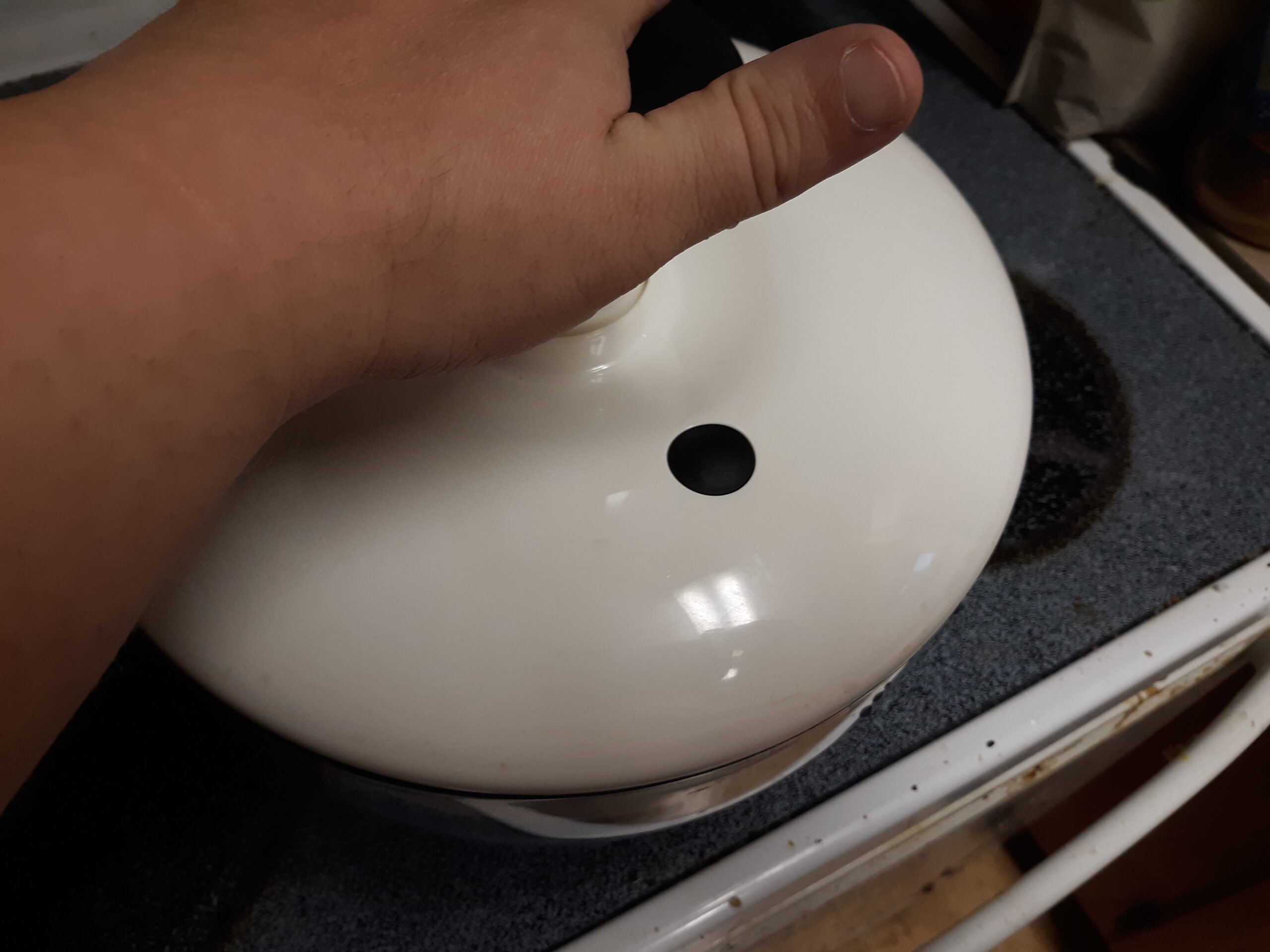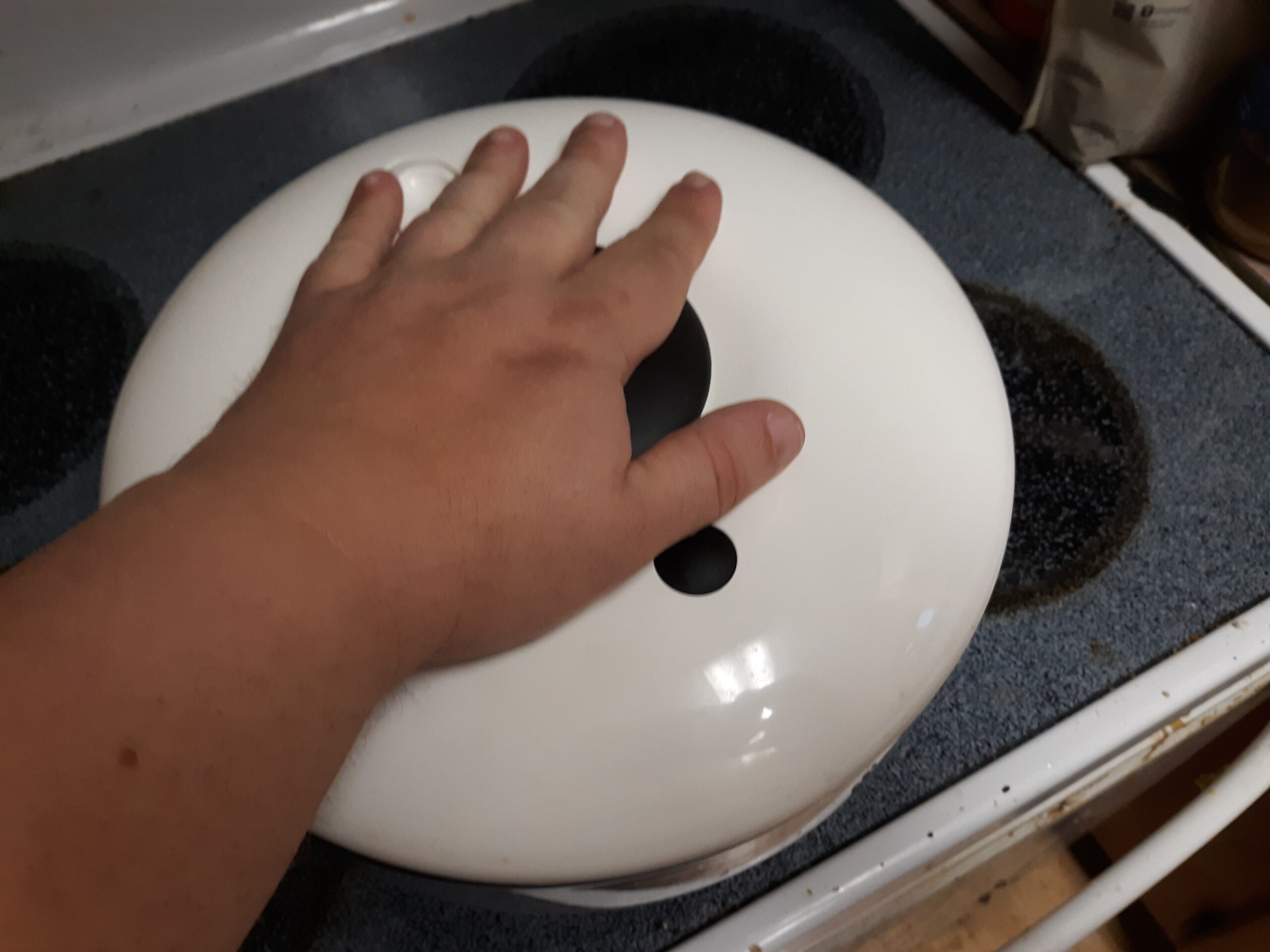 Here is the wiki entry for Centripetal Force.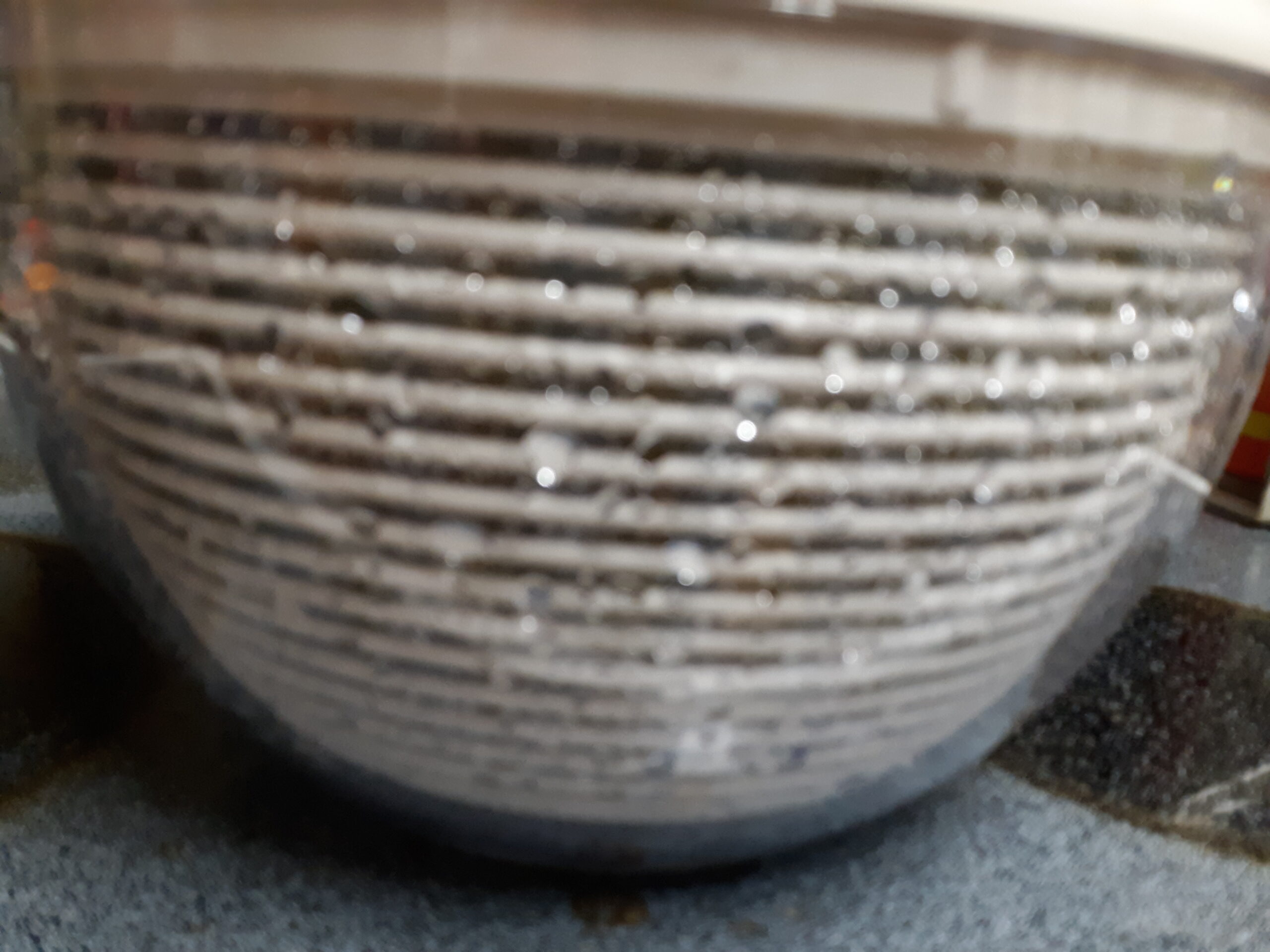 Okay, take your salad from the spinner and dump it into the container.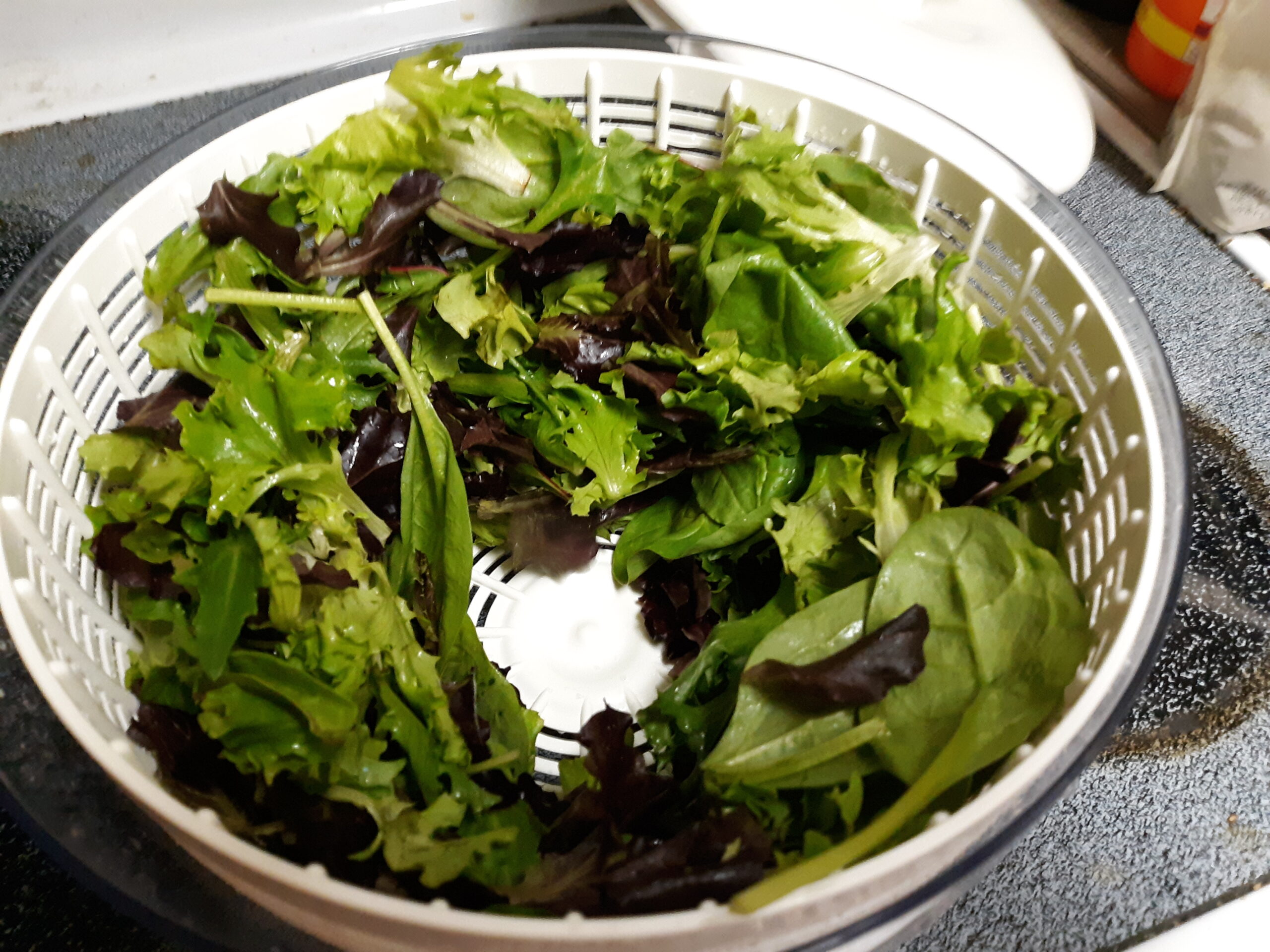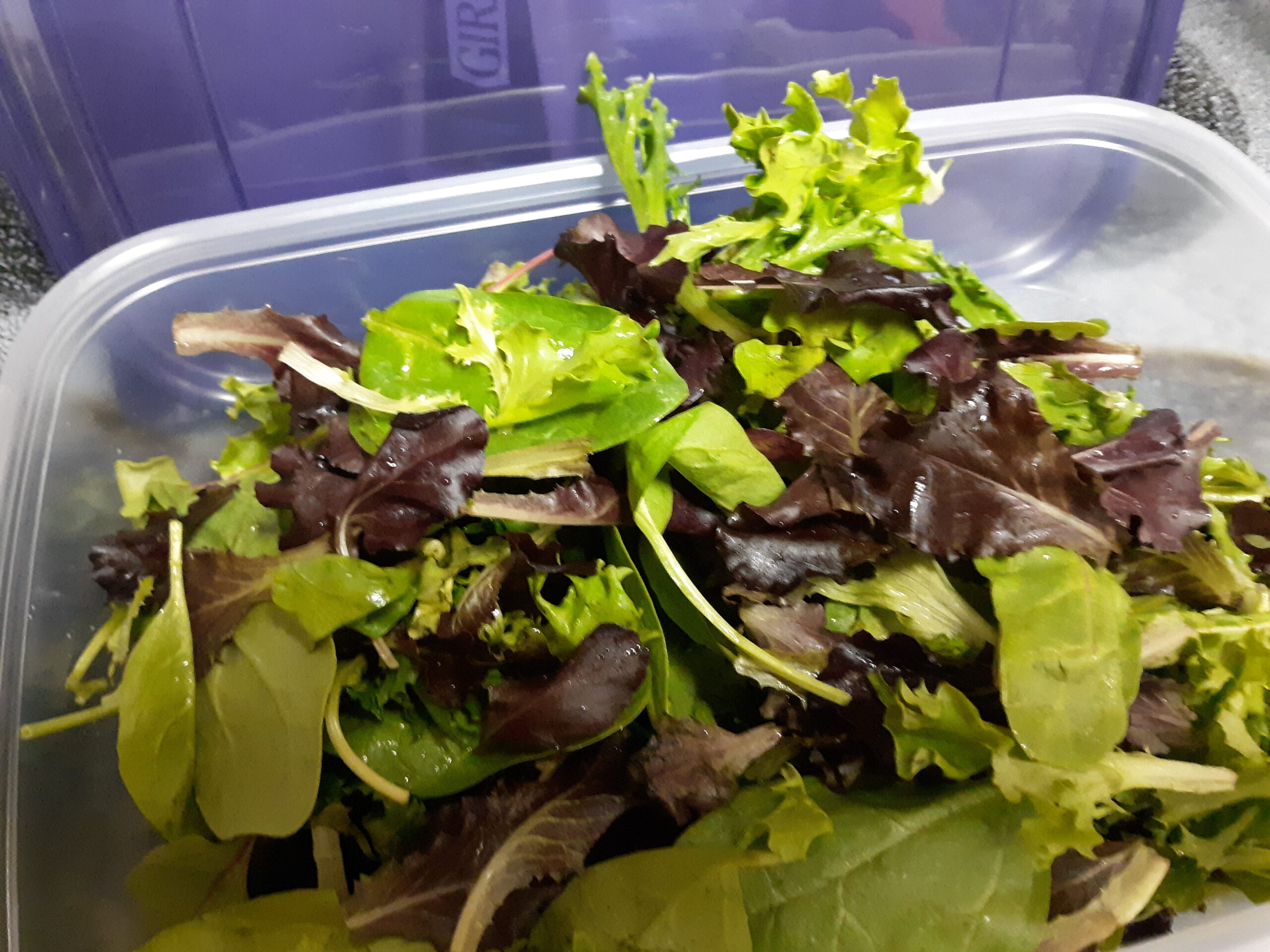 Dump some of your baby tomatoes into a bowl and wash your tomatoes.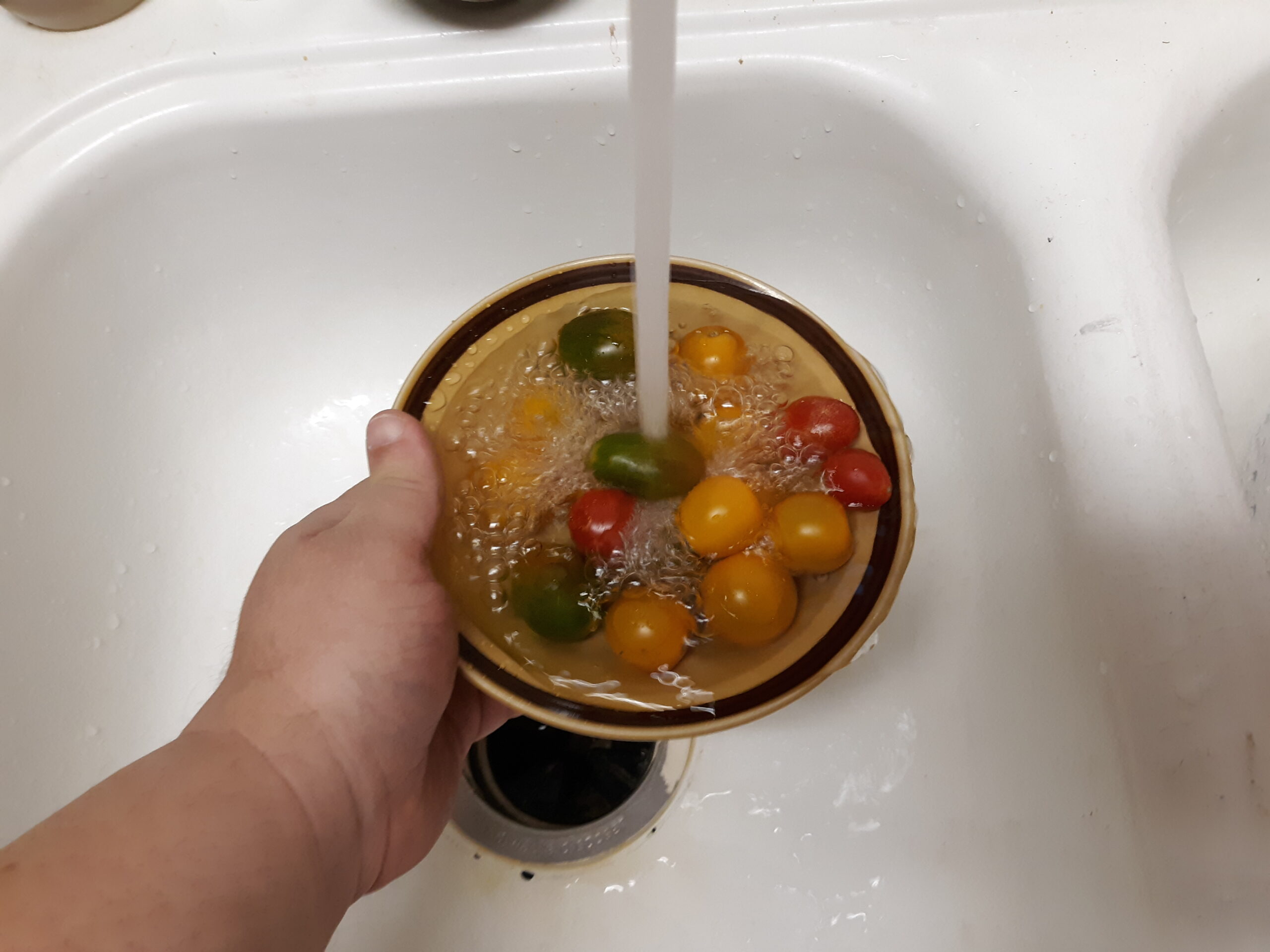 Dump them into the container.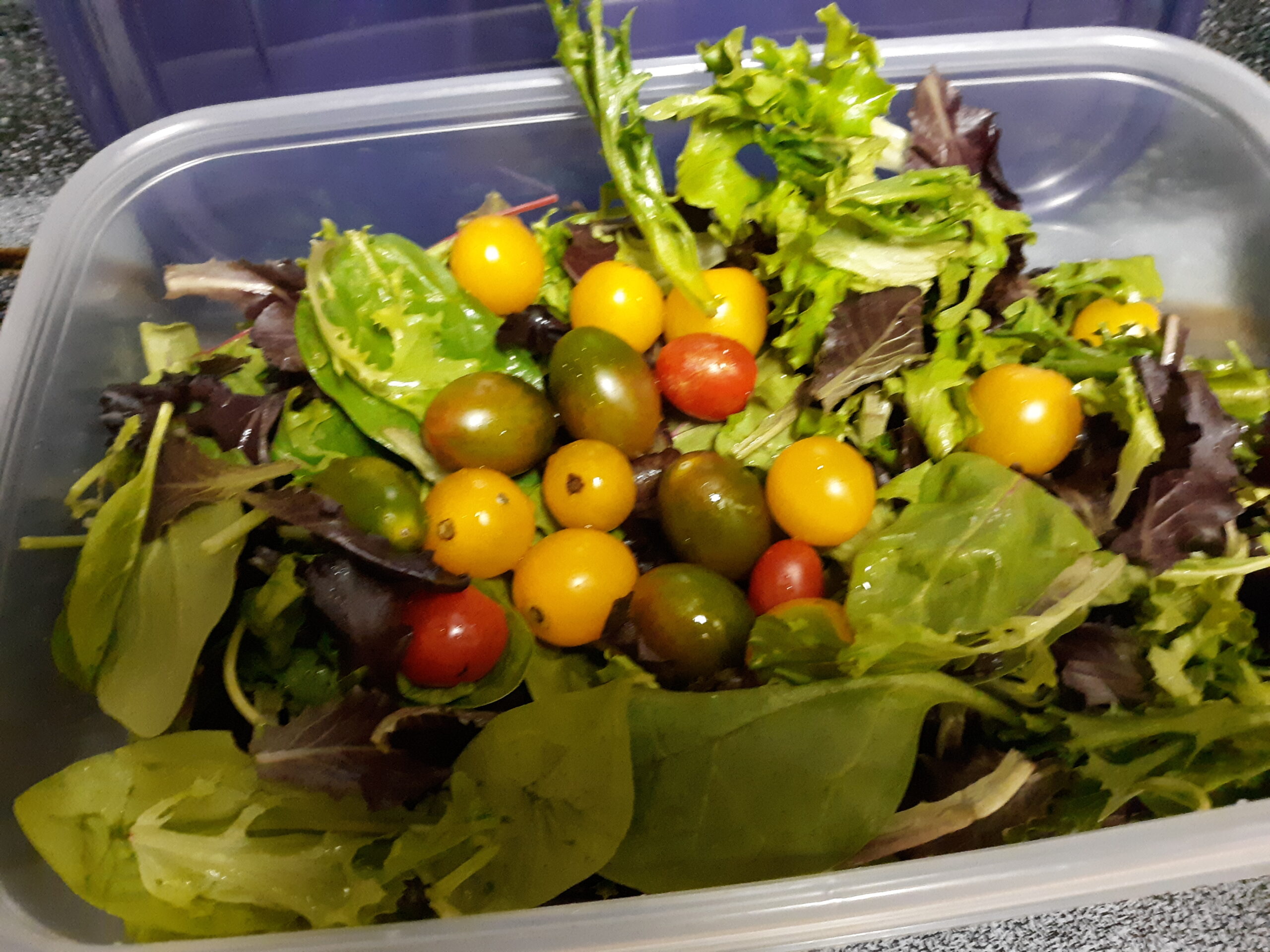 Get you your croutons and throw a couple of handfuls into the container.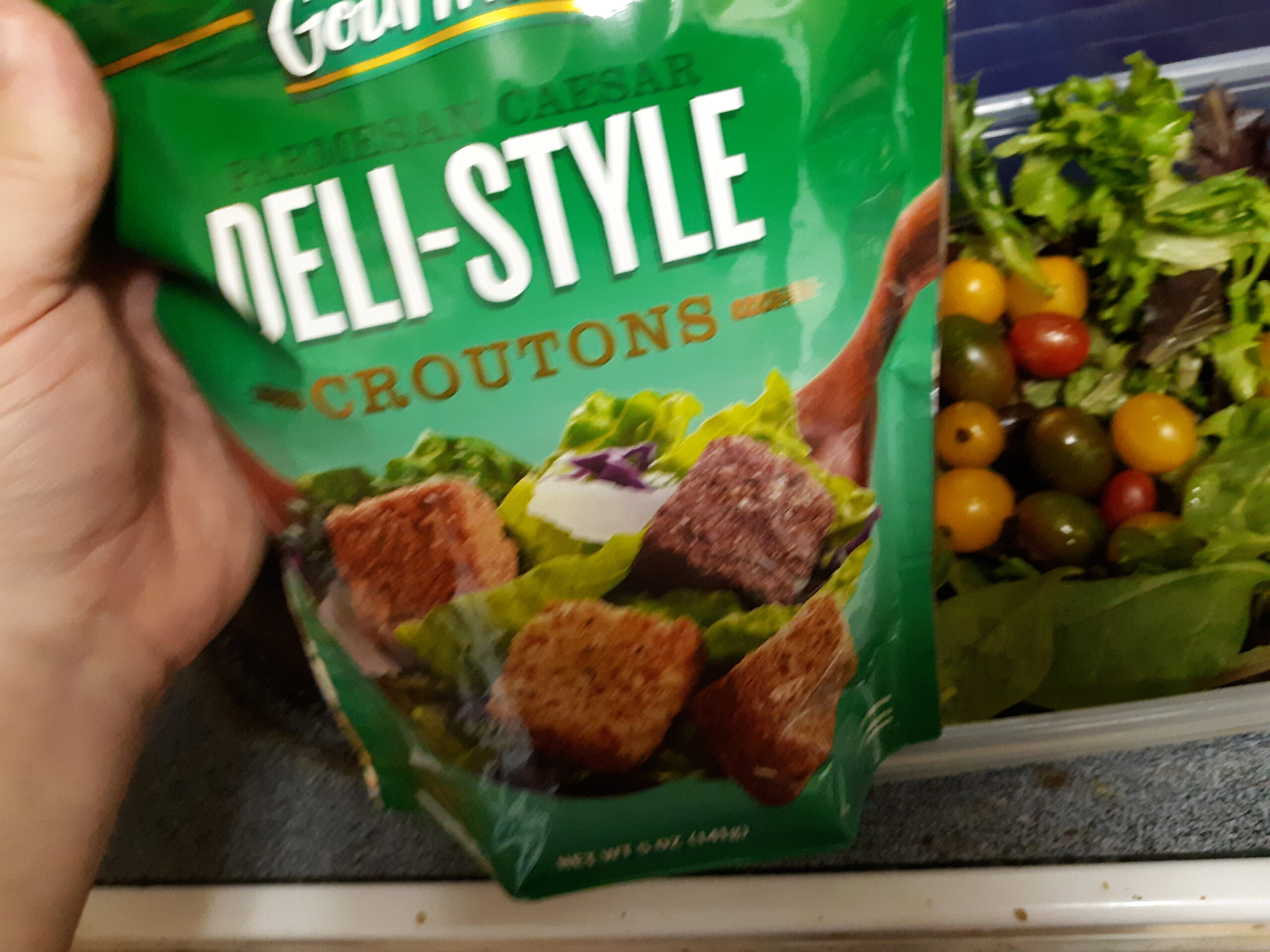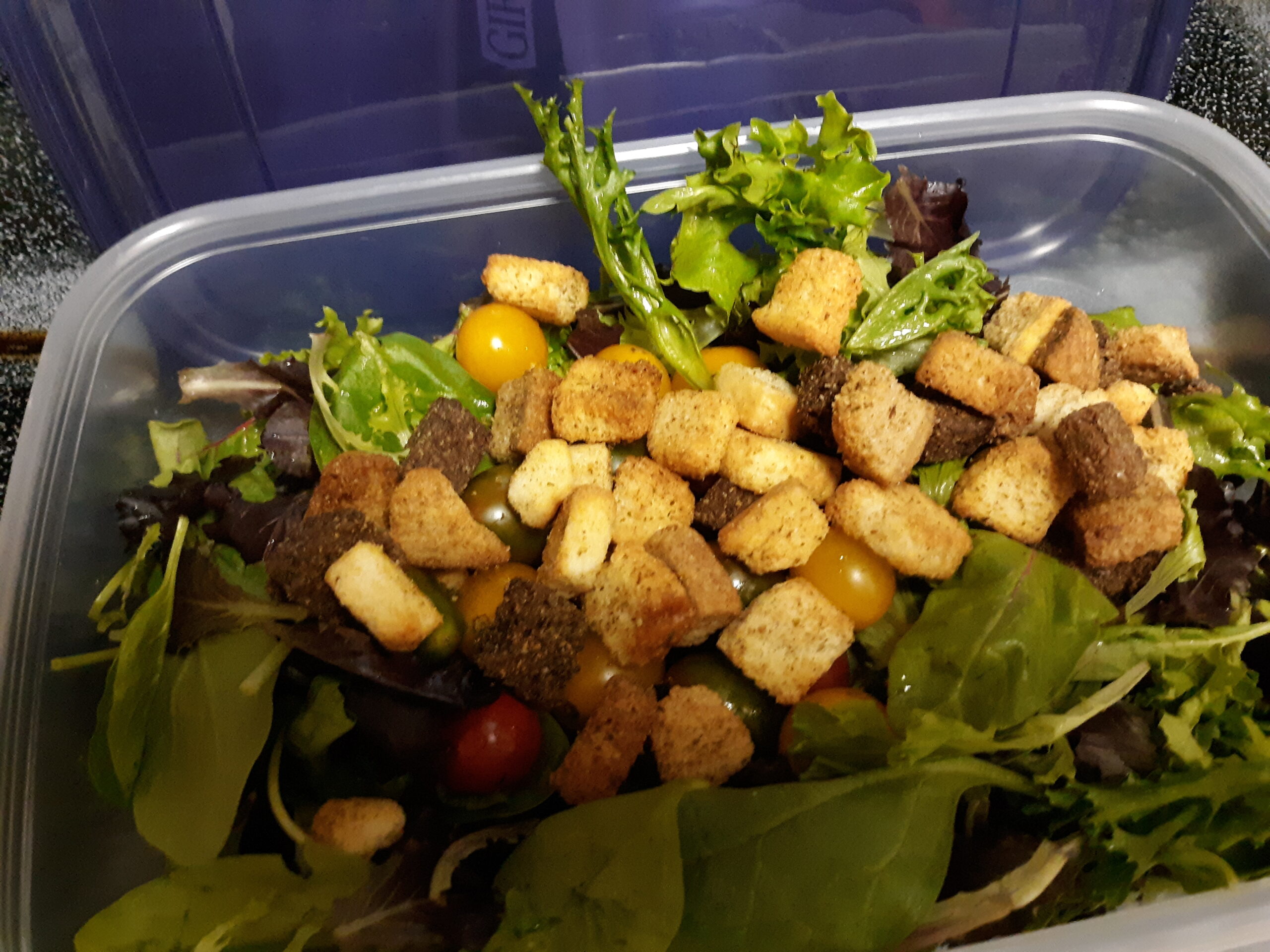 Get your chicken…
Now there are plenty of different ways to go about this. You can, for example, heat your chicken first. You can use a hot rotisserie chicken and shred it yourself and throw that chicken in there. Sometimes I do this with chicken tenders that are hot from the deli and I slice them into strips first (or bake them in the oven from some of the frozen tenders in the freezer aisle). You can probably get away with sliced steak! Or tofu, maybe. I guess. (I haven't tried.)
But I'm putting in cold chicken.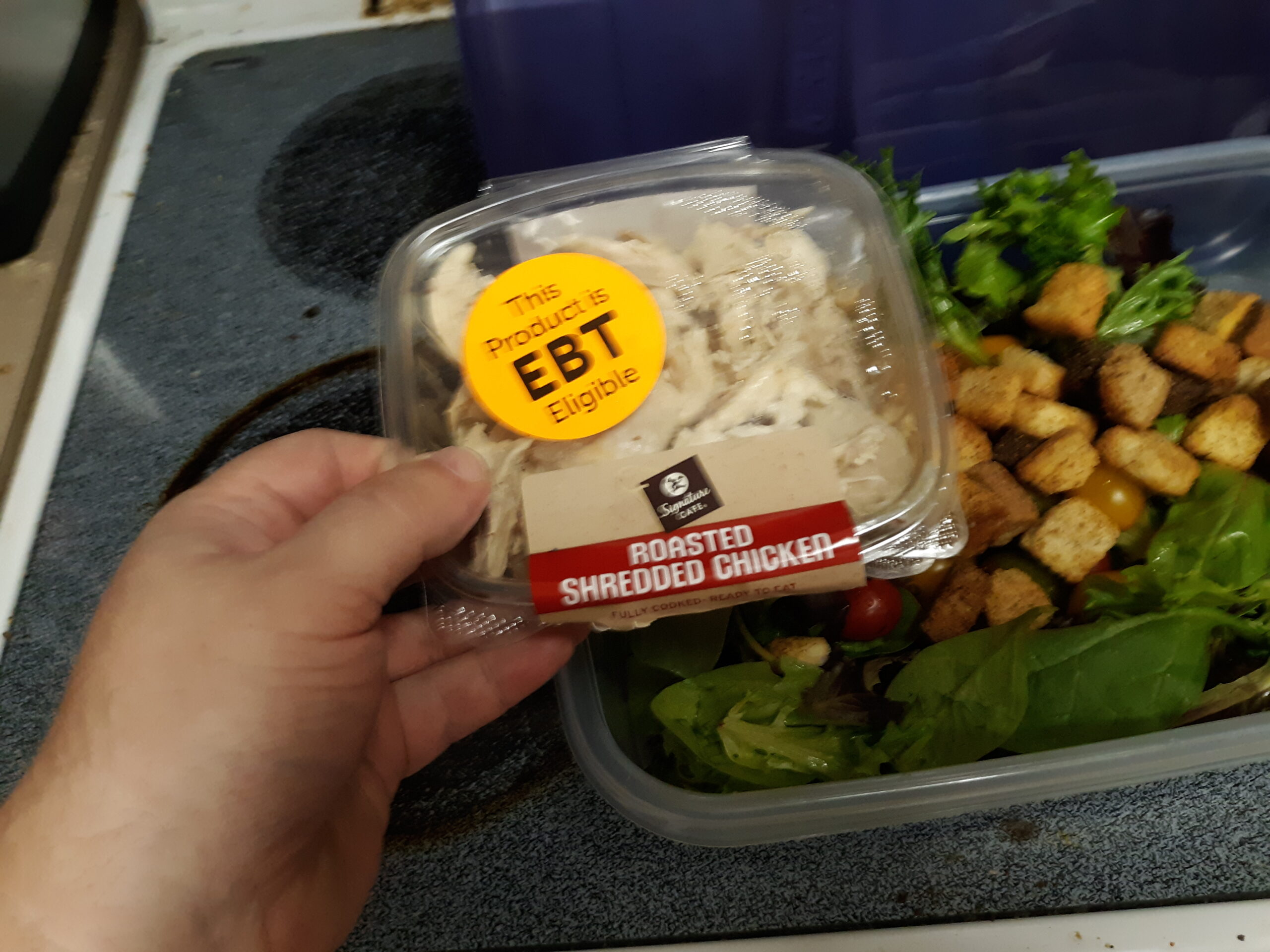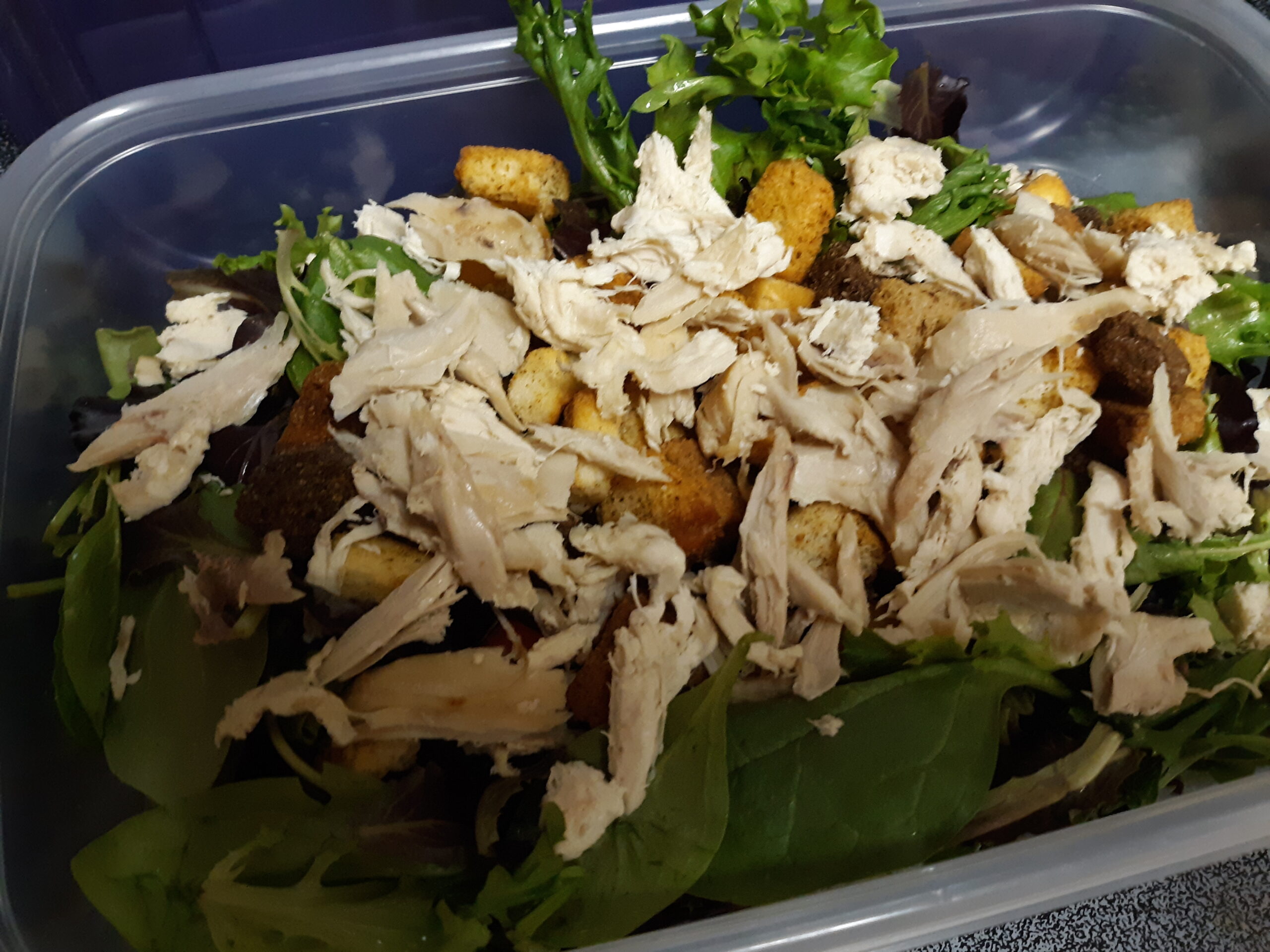 This particular brand of Caesar dressing is the closest that I have found to the from-scratch dressing that the boss would whip up at the restaurant. Girard's. The secret ingredient? Anchovies. Just like the boss used to make.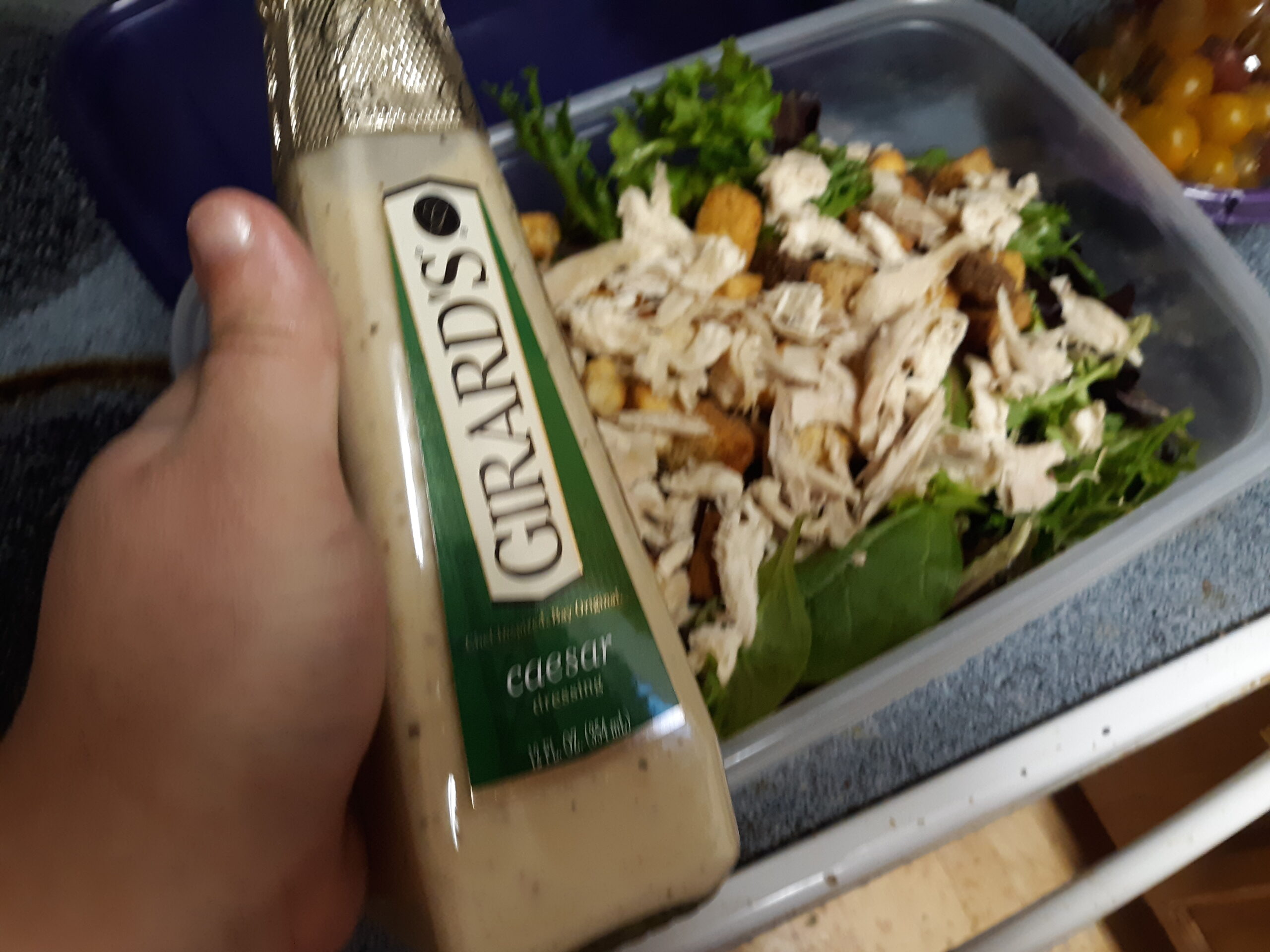 Use more than you think you're going to need to. Like, it's better to have a little too much than a little not enough.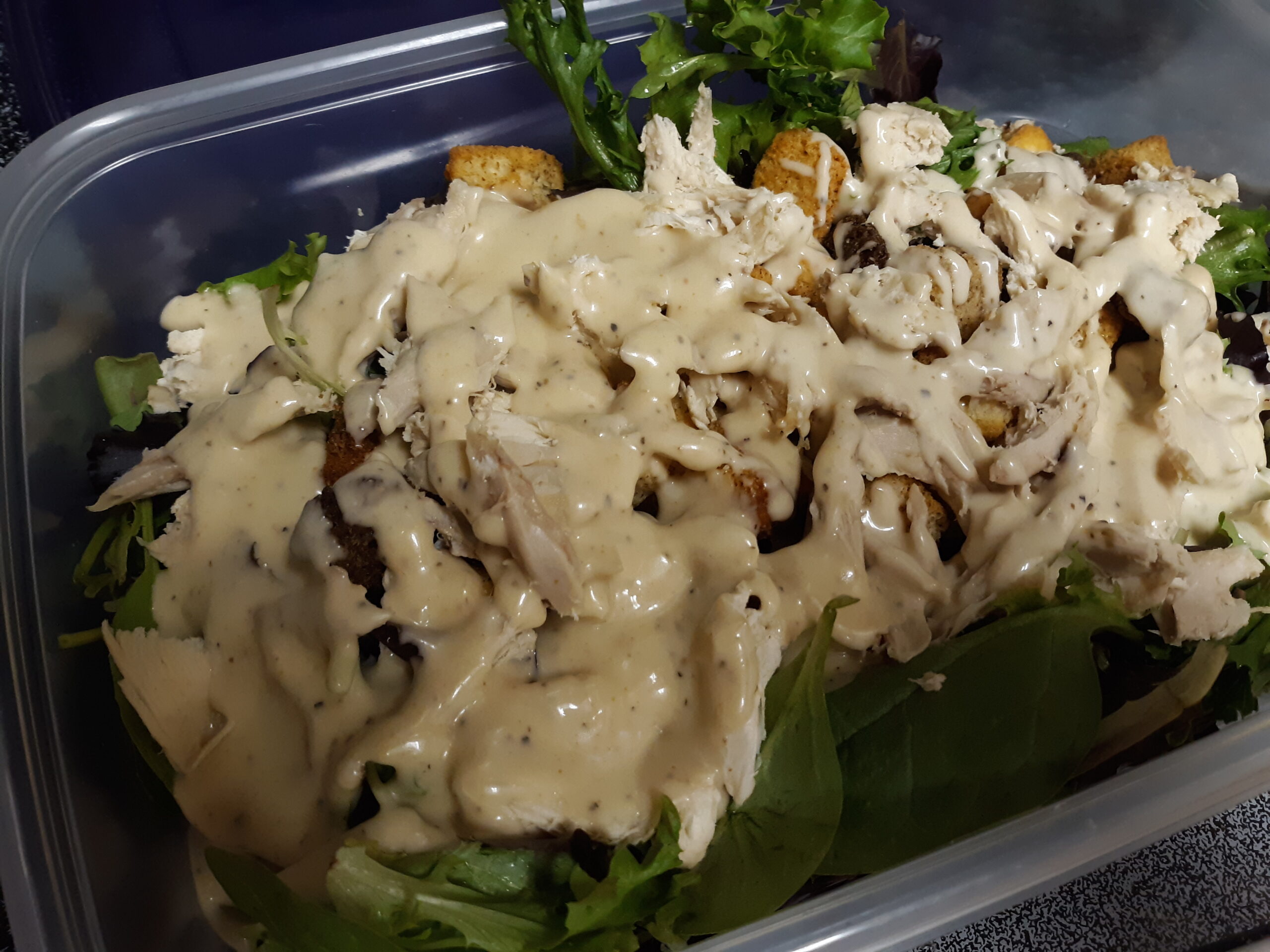 Now, here is where I added the lid and shook it up and gave Maribou her half of the salad.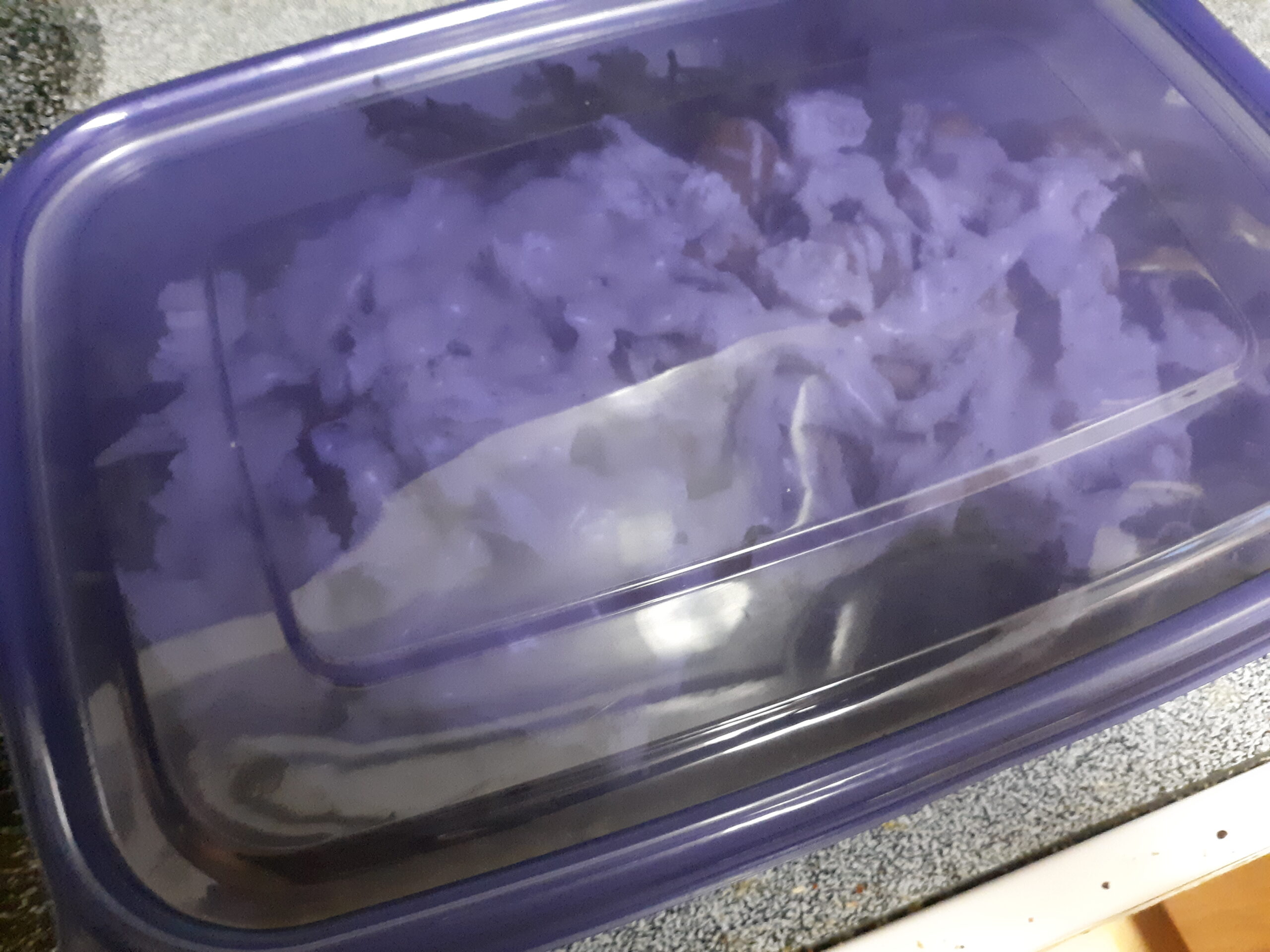 Seriously, put the lid on and shake well and do a little dance with it. Shake it like a polaroid picture.
After Maribou got her serving, I went back to the tub and finished the salad the way that I recommend you serve it.
Add some bacon: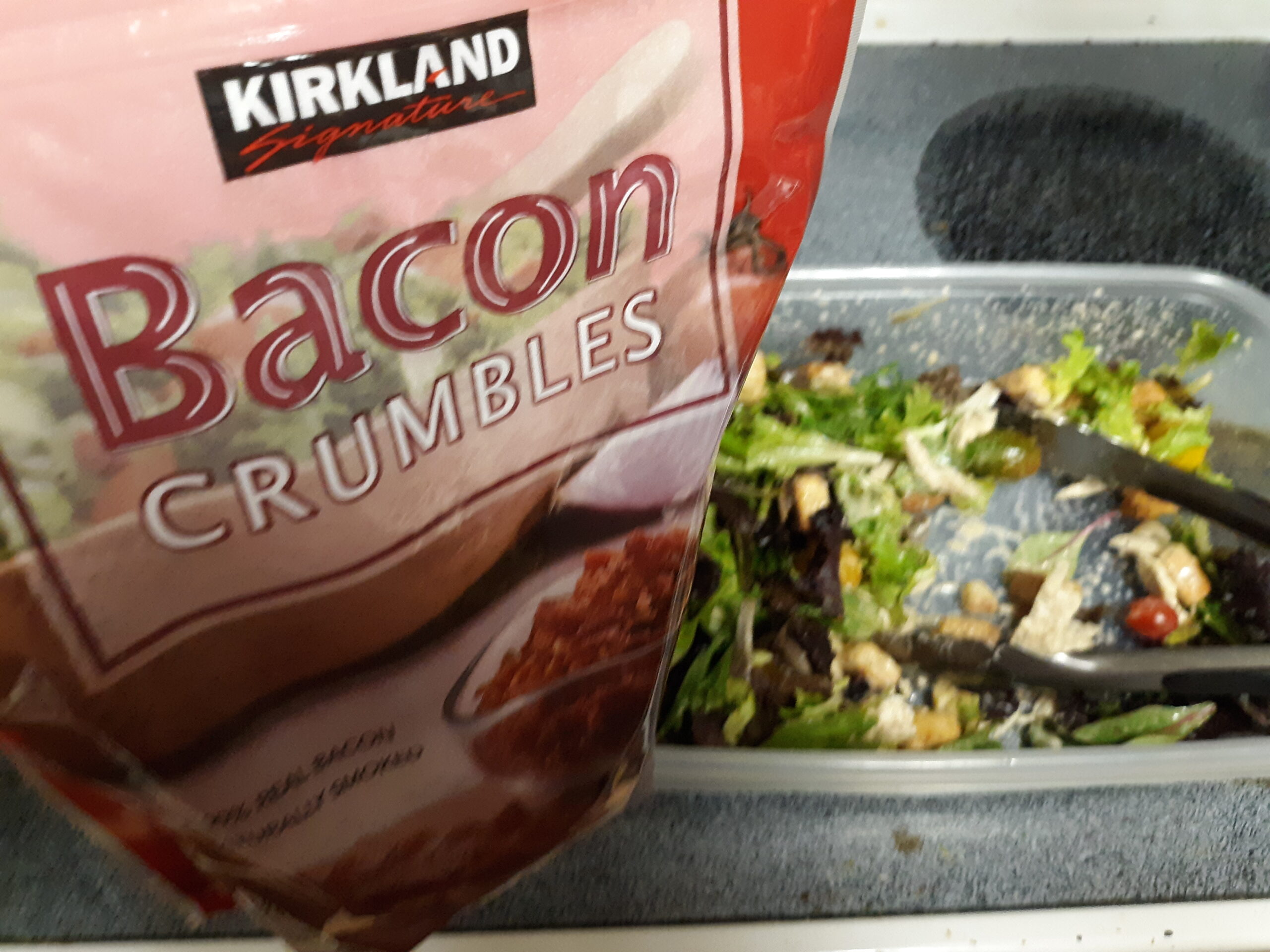 Add some black pepper. Seriously, a *LOT* of black pepper.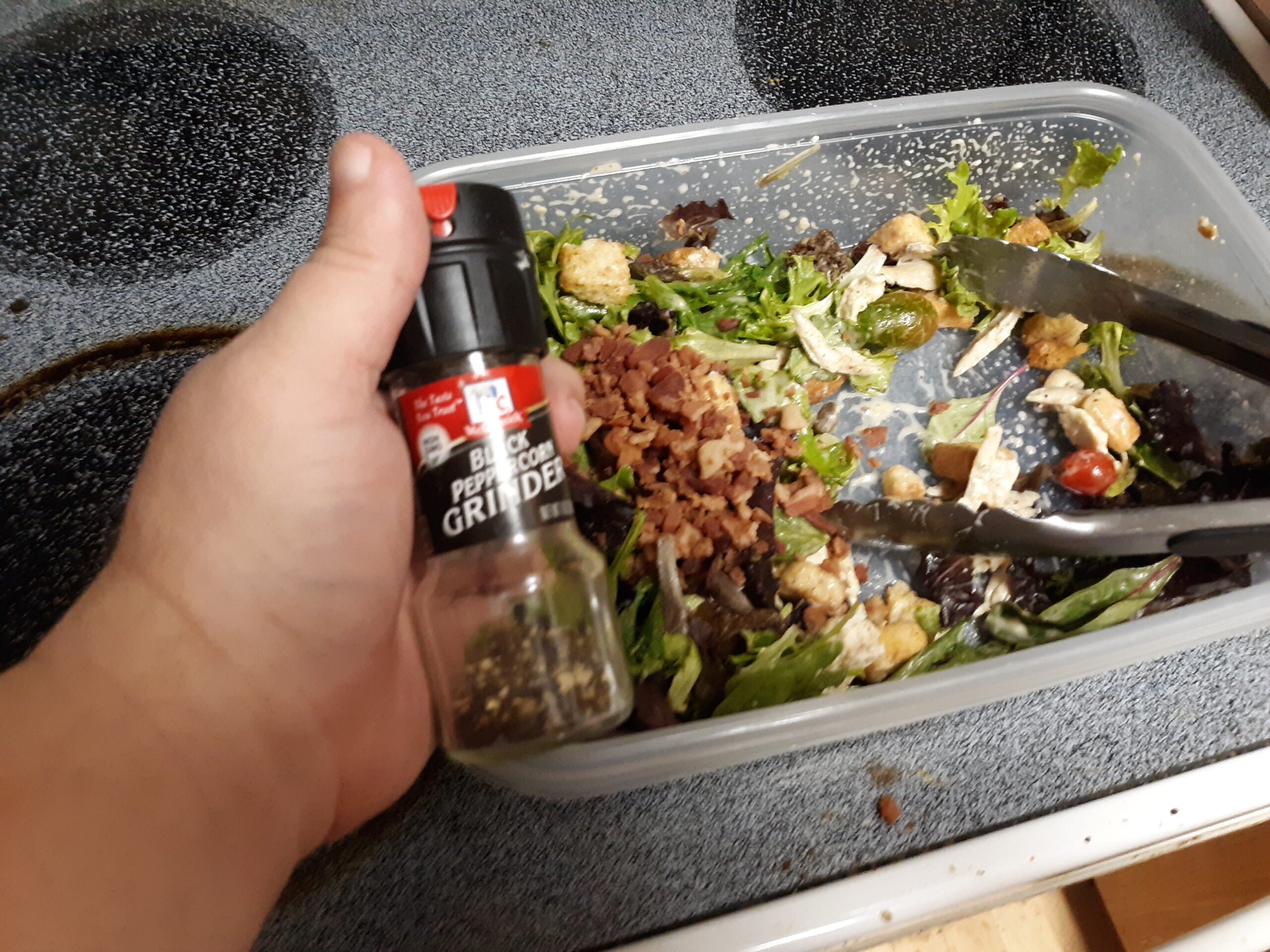 When you're done, be sure to sprinkle your finishing cheese on top and then put even more black pepper on it:
Seriously, this is a salad that you can serve to your boss when you have him over for dinner to discuss your raise. This is a salad that you can bring to the church function and not worry about bringing any back home. This is the salad that you can make on that "hey, let's cook something together!" date. Seriously, you'd pay $19 for this at a fancy schmancy restaurant and not feel ripped off after you sopped up the last of the dressing with your roll.
This salad knocks it out of the park.
This weekend, however, will not be a salad weekend.
Diablo II Resurrected is released today (at 9AM) and I have requested tomorrow off. Which means that my Diablo buddies will be halfway through nightmare by the time I show up to create my Level 1 Necromancer ("Jaybone").
As such, this weekend will be spent playing games but we have a game night on Saturday night and we'll test some board games out there. Oh, and I have to do some more studying for the dang test.
So… what's on your docket?
(Featured image is the ingredients for the salad. All photos taken by the author.)