Weekend Plans: The Return To The Wall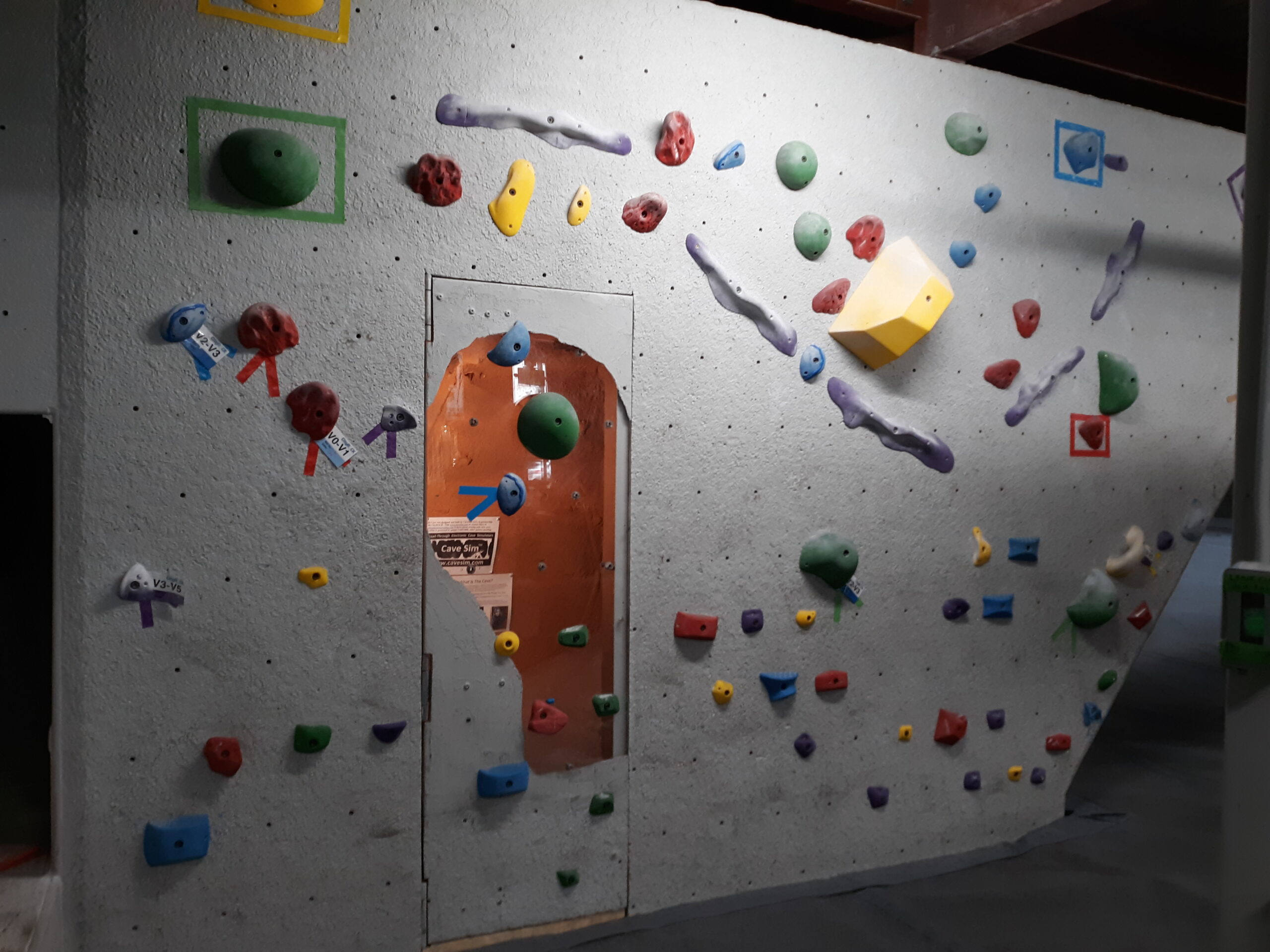 There it is. The traverse wall.
Not intended to be a vertical climb, but a horizonal one. You never get more than a couple of feet off the ground and so, ideally, if you fall you're just landing gently on the cushiony mat.
It's the perfect exercise when you haven't been climbing for more than a year. If you've got a belay partner, this is the perfect place to warm up. If you don't, it's the perfect place to spend a half hour.
What I'd like to ask you to do is move your eye to the red route. See the red arrows? That's where you put your hands. The red blocks sticking out at the bottom? stand on those. So your starting position will look something like this: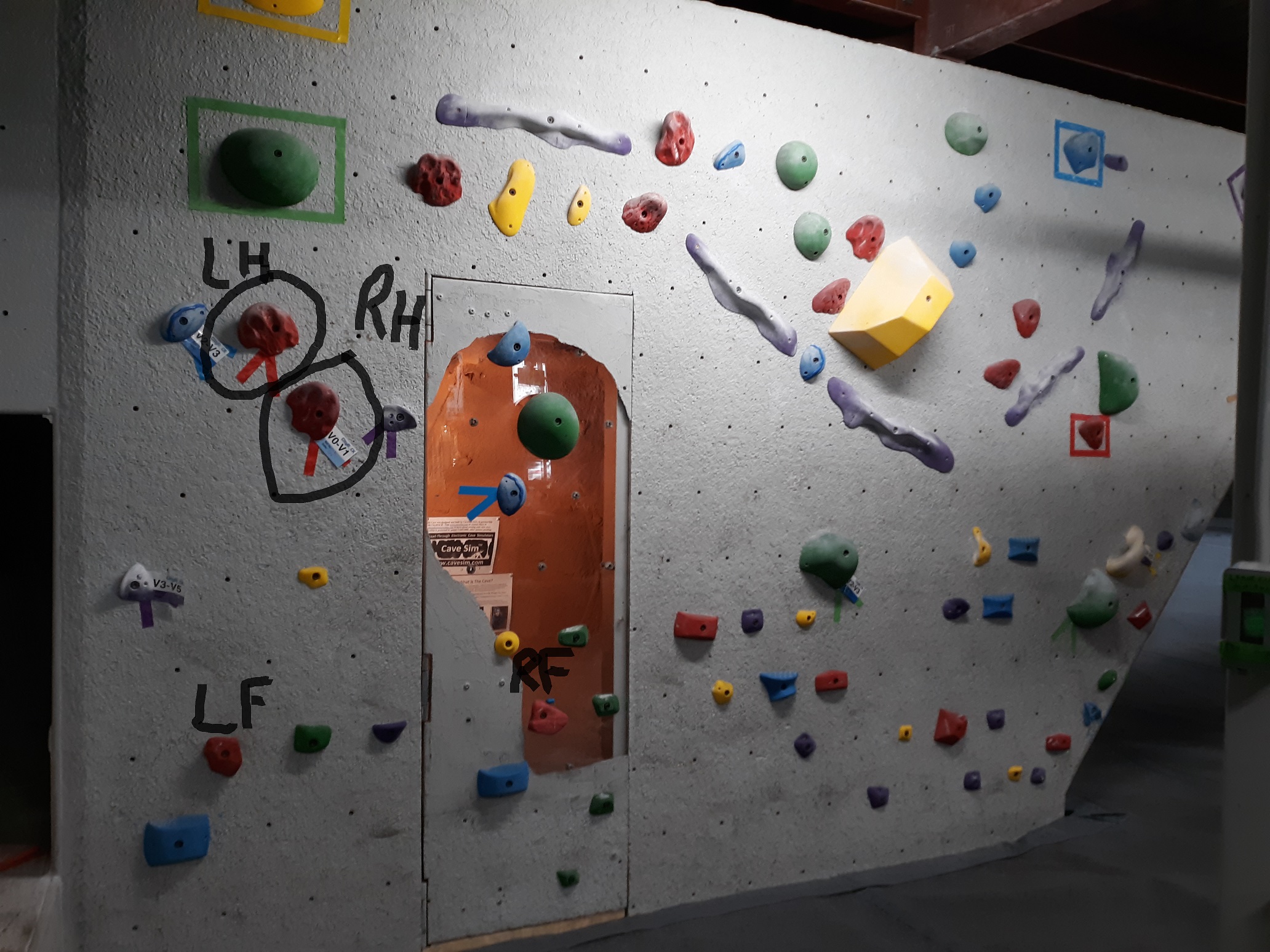 From there… you move your right hand up just a hair to the circled block 1, then move your right foot to circled block 2, and then you have enough of a base to move your right hand wherever you want… I moved it to circled block 3.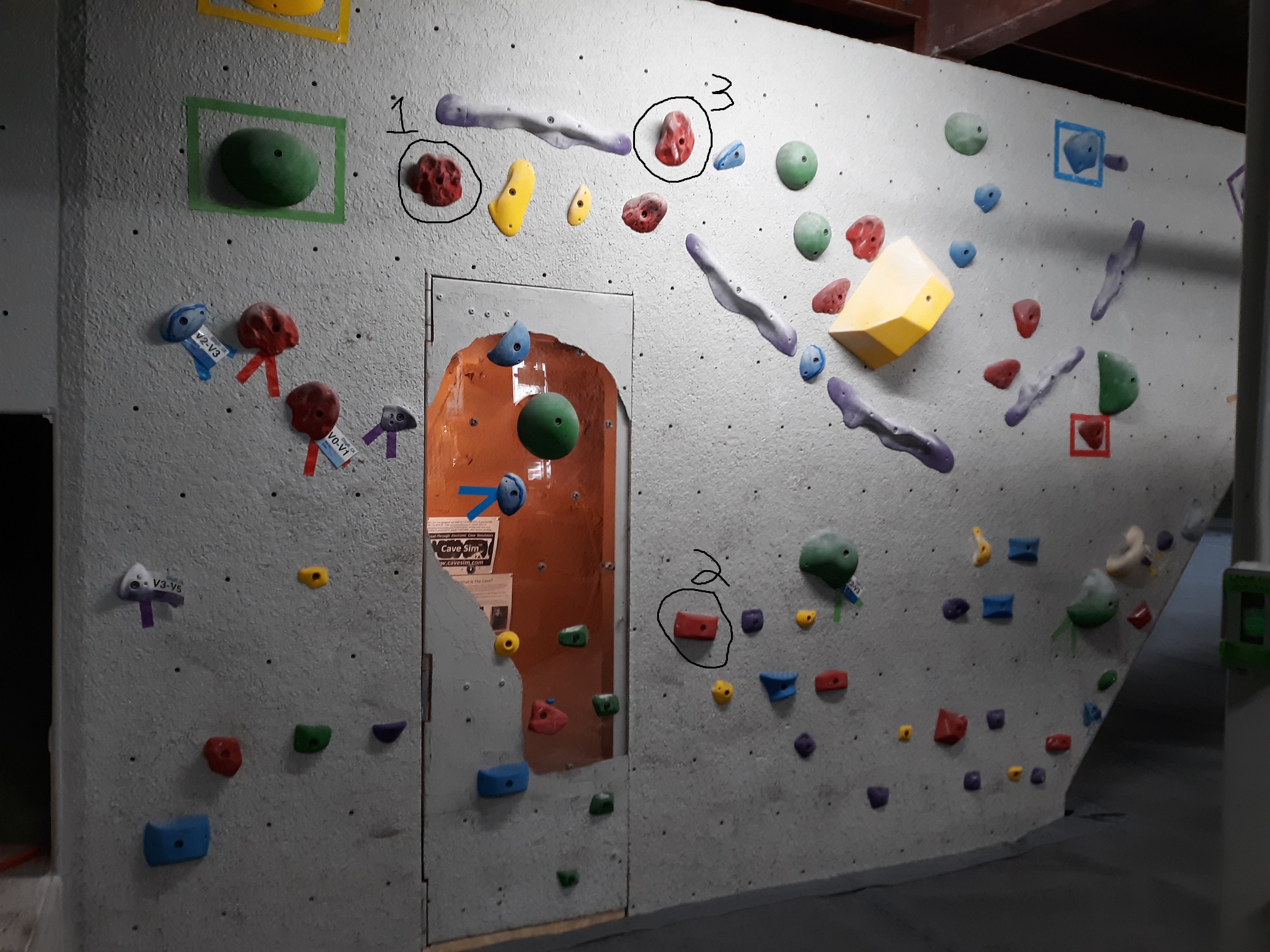 And then you move your left foot from its starting block to where your right foot started. Easy peasy, right?
Well… It had been a year since I visited the climbing gym. I have forgotten *EVERYTHING*. This includes forgetting to not be afraid of heights when I'm a mere foot off the ground. I have forgotten how to hold the holds. I've forgotten how to stand on them. I've forgotten how to squat.
The little thing that I wrote about how to move above? That took me 10 minutes to figure out… and I stayed there for another 10.
At the very end, you're supposed to be able to have enough balance/control to stand with your feet on the little holds and touch both hands to the red hold at the far end.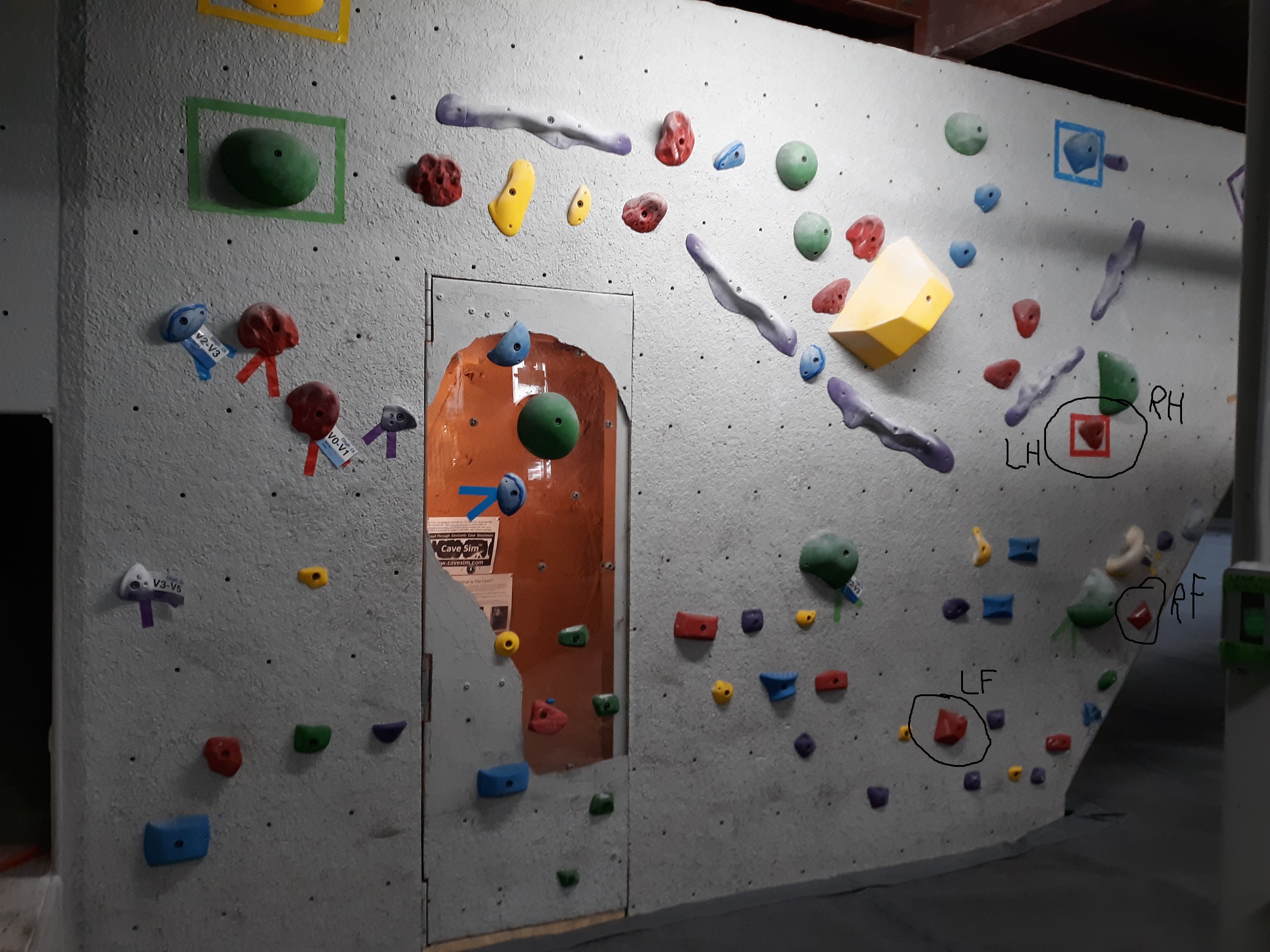 Ideally, you can stay there indefinitely. Most folks consider it "good enough" if you can do it for a second. Personally, I'm a "if contact is made at all, even if you're falling, it counts".
As it is, on my last climb of the day, I managed to touch it with my right hand just long enough to say "I touched it!" before I fell off. So the goal for the next visit is to do it and do it right.
I should mention that the other thing I forgot is how much it hurts the next day. Holy cow. My ribs felt like they'd been tenderized. The muscles in charge of my shoulderblades were screaming. My forearms felt overstuffed like water balloons right before they burst.
I forgot how good that feels.
So, Friday night, we're going climbing. And we're going to warm up on the traverse wall and then tackle the big wall and do a vertical. I'm probably not going to go so far as to attempt a 5.6. I'll stick to the training wheels of the 5.5. Gotta relearn how to climb. Gotta relearn how to belay. Gotta relearn everything.
It's good to be going back.
So… what's on your docket?
(Featured image is the traverse wall at City Rock, Colorado Springs.)