Briefly, On Abuse And Who Does And Doesn't Endure Consequences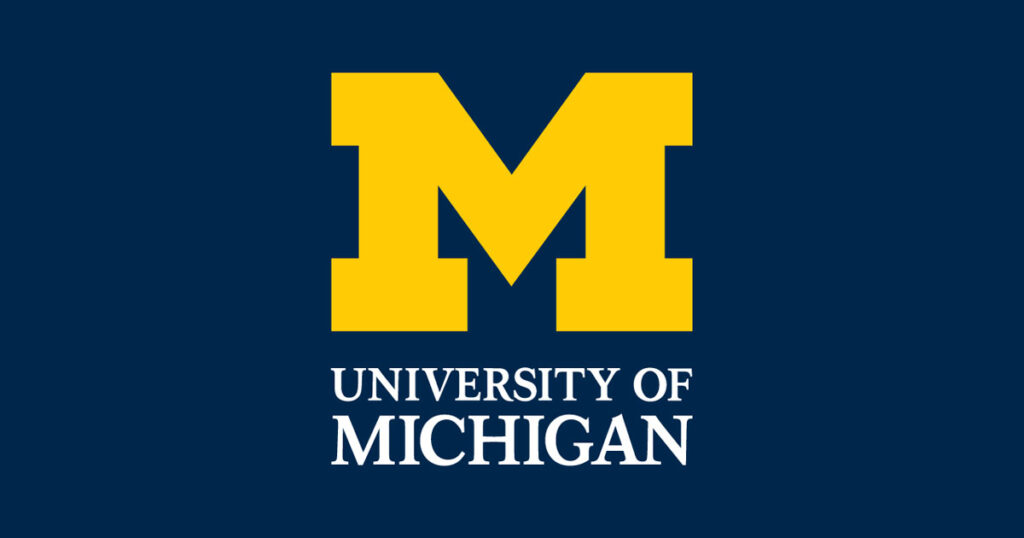 The first complaints about Larry Nassar and abuse emerged almost immediately. Almost as soon as he had arrived at Michigan State University, athletes there were reporting that Nassar's "treatments" were in fact nothing of the sort. The first report was made in 1998; it would be another eighteen years before Nassar faced consequences for his behavior. Again, and again and again, the reason for that delay was exactly the same: officials above Nassar disbelieved reports about him. Again, and again and again, officials were certain that everybody but Nassar was the problem. If that sounds familiar, that is because this is how these things work.
And, although further illustrating the point isn't necessary, we now have news that the University of Michigan was harboring its own sexual abuser. According to a report released today, team doctor Robert Anderson spent decades abusing athletes despite numerous reports of and about his specific predation.
The university hired Wilmer Hale in March 2020 to investigate allegations of sexual misconduct against Anderson as well as the response that patients received from other employees when they made complaints about Anderson. Investigators interviewed more than 300 former patients and more than 200 university employees during a 14-month investigation before publishing a 240-page report Tuesday. They found that Anderson engaged in sexual misconduct on "countless occasions" and that authority figures heard specific accusations as well as rumors about Anderson's misconduct but failed to stop him from abusing others.
Anderson died in 2008; allegations against him resurfaced in 2018 after a Tad Deluca, a former Wolverine wrestler, wrote a letter documenting Anderson's abuse. Deluca's letter was the second he sent on the matter. That wrestler's story is jaw-dropping in its heavy-handedness. The wrestler had gone to Anderson seeking treatment for an elbow injury. Anderson performed testicular and rectal examinations as part of the elbow injury's treatment. The wrestler wrote a letter to his coach documenting what had happened and warning the coach about Anderson. The coach responded by calling the team together, reading parts of the wrestler's letter to the team, and then insisting that the wrestler was not sufficiently committed to the wrestling program. Deluca subsequently had his scholarship pulled. Deluca sent his letter in the late 1970s; Anderson ended up staying at Michigan until 2003.
By all accounts, this happened over and over and over at Michigan. Investigators found at least 16 instances of Anderson being reported to institutional higher-ups. Investigators also found at least 16 instances of University officials ignoring those reports and their accompanying warnings. Anderson enjoyed more than three decades of protection from people paid and expected to know better. But in each instance, they could have intervened, it turned out they did not know better.
That shouldn't be surprising. Encountering abuse and doing precisely nothing about it is apparently the standard operating procedure at large institutions, whether they are religious, cultural, or academic. It is plainly the case that those who moved up through the ranks within those institutions did so not because they were good capable people, but rather, because they were good company people, willing at every turn to put the institution's immediate needs ahead of the well-being of tens and hundreds and thousands of victims. At this point, the trajectory of these scandals is so predictable that we merely need to know that the allegation exists to be able to know how the allegation came to be. Is it even worth noting that, Nassar being the rare exception, it is unlikely that anybody at the University of Michigan will be substantively punished for any of this? Ted Deluca was expected to carry a lifetime's worth of weight for having been victimized, but everybody who enabled his molestation will escape any consequences at all.
And there is another takeaway here. Anderson is at least the third team doctor to be implicated in these kinds of crimes in the last decade. Larry Nassar is the most prominent example of the phenomenon, but Ohio State had one of these monsters too: Richard Strauss. Strauss was accused of exactly the same abuse as Anderson. The reveal of that abuse has followed a similar trajectory too, with allegations having been made about him during his life that went unheeded, followed by a torrent of reporting in the aftermath of the physician's death, and amid the ongoing reveal of similar abuse at other institutions. Students and student-athletes complained of Strauss for nineteen years before Ohio State decided that the time was right to actually intervene. After a lengthy investigation, Strauss was implicated in 1430 instances of fondling and 47 rapes.
If those numbers seem impossible to believe, that is what is possible when abuse is spun out over decades because of an institutional refusal to intervene. And, of course, it is also what is possible when a bone-deep cultural rot insists that it is more important to doubt accusers than it is to thoroughly investigate the claims that they are making. It is tempting to believe that these mistakes will not be repeated. It is tempting to believe that institutions will have learned from failures as far-reaching as these. But until there are substantive, meaningful consequences for all involved – for the abusers, of course, but for those that enable the abuse too – that temptation to believe that better things are possible should be replaced with the conclusion that they simply are not.