The Race For The 93rd Best Picture Oscar: The Contenders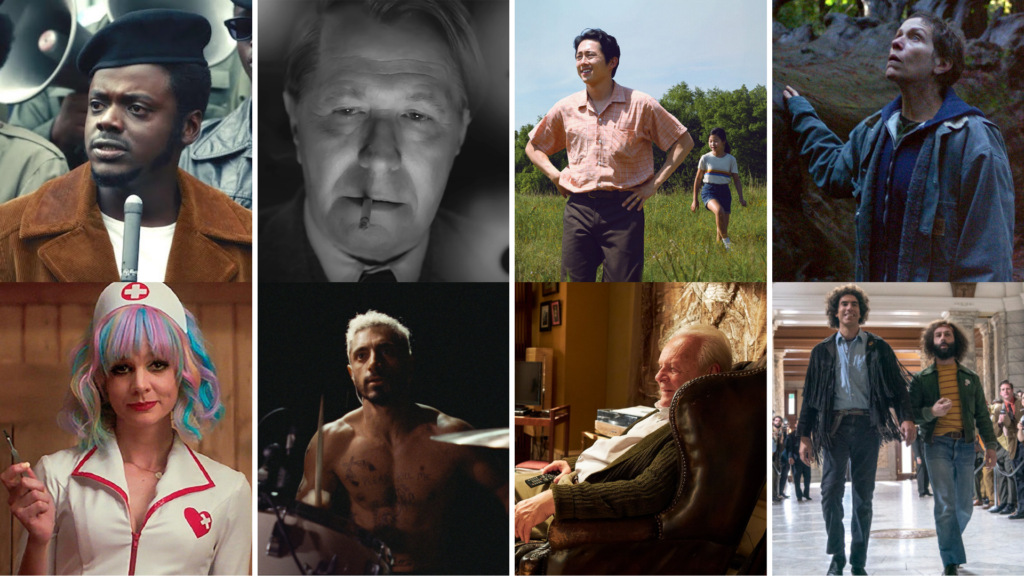 After much speculation on which films would emerge from a year that saw theatres closed down and movie studios scrambling for new release schedules to become nominees for the biggest Academy Award there is, we finally got our answer last week. The Academy, which expanded eligibility from twelve to fourteen months and has decided to have a two venue, socially distanced, ceremony that will take place in late April, announced that eight films had made it to the final round of voting.
As expected, we got some surprises, films like DA 5 BLOODS and NEWS OF THE WORLD as rumored didn't have enough passion behind them and slipped further and further down as voting took place and ended up missing out. However, THE FATHER which was rumored among those two to have the same problem and started getting snubbed elsewhere ended up having a better than expected showing and got in. Films like JUDAS AND THE BLACK MESSIAH and THE SOUND OF METAL which were considered just out of the bubble but surging at the right time ended up surging right into a nomination for each. However, films like MA RAINEY'S BLACK BOTTOM and ONE NIGHT IN MIAMI which many experts thought were locks to get in (I included) and had great showings elsewhere ended up missing out on a nomination likely thanks to the rule that at least 5% of The Academy has to choose a nominated film as their top choice – a rule that goes away next year when a mandatory slot of ten returns. Overall while I will admit a little bit of surprise on the final slate we got, I can't say I'm completely shocked either – there was no massive "wow, that got nominated?!" choice, nothing that was beyond the Top 12 of likely nominees when I last wrote about this race.
The eight contenders still left are films that have seen a great amount of praise, two of them were chosen by me to make my Best of 2020 list, and others are 2021 films that I've praised as among the best of the early start to the year. However, there's also plenty out there who don't have a clue any of these existed, as much of the general populace which already has struggled to keep up with Oscar caliber films barely noticed movies were still coming out during the pandemic. And it doesn't help that theatres were mostly closed, and studios hesitated to release major titles that could make a splash such as DUNE or Spielberg's WEST SIDE STORY remake. I would say while many of the films nominated arguably "deserved" to be nominated and are legitimately good films, the overall slate of movies chosen are pretty underwhelming when compared to some previous years.
But fear not, because I can say for the first time in my movie watching life that I actually have seen all of the nominated films when they were announced, and I have been following closely why they seem to have struck a chord with the Academy voters; and I also have been tracking what each of their chances are to go all the way and actually win the big prize. So here are my scorecards of sorts for all the eight nominees, presented in alphabetical order. That way if you're one of those who decides to watch the Oscars this year (Though I'm 100% sure ratings will take a significant hit), you can at least pretend to know what these films are all about.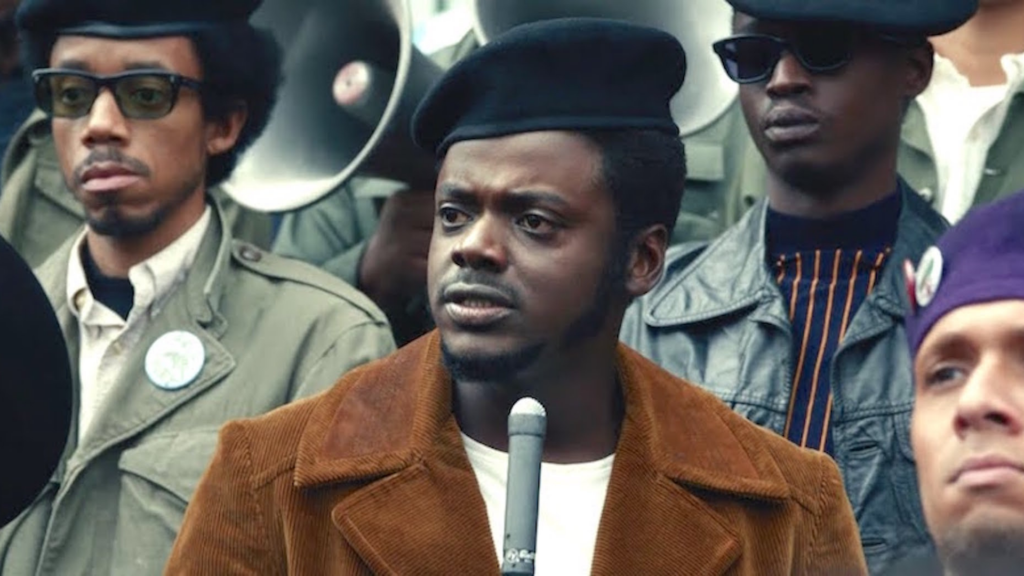 JUDAS AND THE BLACK MESSIAH (Directed By Shaka King; Warner Brothers)

– What Is It About?: A telling of the historical events surrounding the controversial targeting and eventual likely assassination of Black Panther chairman Fred Hampton, provided through the lens of the man who infiltrated the organization for the FBI, William O'Neal.
– What Did I Think?: An excerpt from my original review, "…the acting, directing, stylistic choices, and a hell of a score round out this great historic re-telling. I appreciated how raw this film could be at times, even making you uncomfortable with the very protagonists of the story…"
– What Are Its Chances To Win Best Picture?: Given the momentum this film has been on and that it surged right past other black-led films that at one point were considered more likely to get nominated, I wouldn't completely count out this one out though I do think this is a definite longshot to actually win. While, as with all the films in this slate, there was enough passion for this project that at least 5% of voters considered it their favorite film from the eligible window, I do think its subject matter is the kind of stuff that could keep certain members of the academy from completely falling in love with it and placing it among their top two or three which is where a film needs to be these days via the preferential ballot to go all the way. While this has various Oscar nominations including for Supporting Actor in which two of the stars are competing (With Kaluuya actually being favored to win that prize), I just think this one is a very unlikely winner.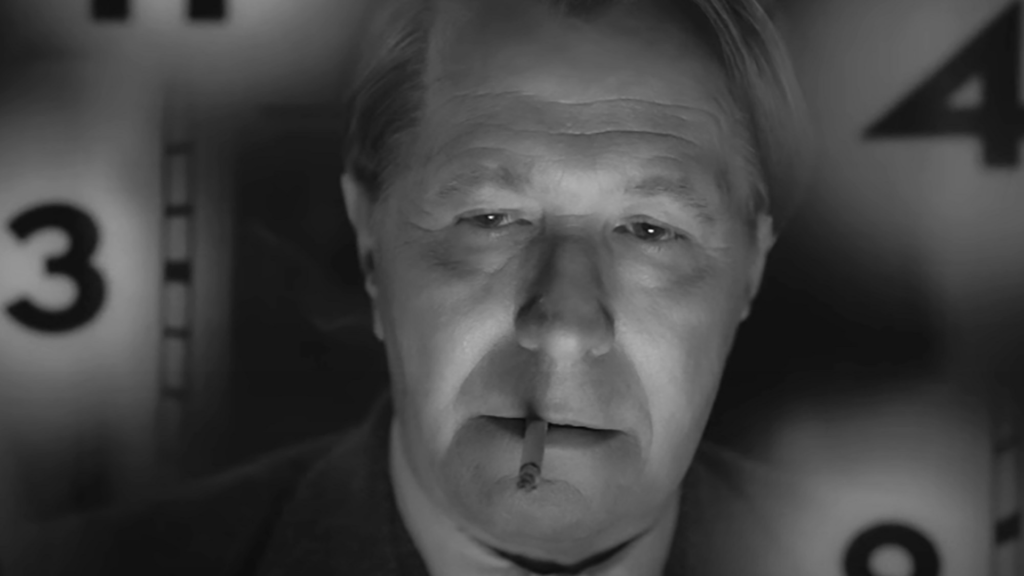 MANK (Directed By David Fincher; Netflix)

– What Is It About?: The true life story on how CITIZEN KANE came to be written by Hollywood screenwriting legend Herman J. Mankiewicz, and all the history of Hollywood surrounding the time. Shot as if it were made back during the golden age of Hollywood.
– What Did I Think?: An excerpt from my original review, "…A very niche film that is a wonder at technical filmmaking, has great performances, and yet its plot might not be for everyone…"
– What Are Its Chances To Win Best Picture?: While I wouldn't bet too highly on this film winning, I wouldn't completely consider it impossible to stun everyone and do so. This is the only double digit nominee of the ceremony and that's a big sign that there's plenty passion in favor of this film from the academy as there should be given the academy is infamous for falling in love with movies about making movies. There's a reason that the day after last year's Oscars this was being pegged as the top favorite to win Best Picture until festival season started to hit later in the year. This arguably has the most mixed critical reception of the nominees and I get why, its a very niche film that will only speak to industry insiders and film history buffs. Personally, for me it worked really well and I can see why some in the academy have given it as many nominations as it's gotten but it feels like last year's THE IRISHMAN all over again in which the passion doesn't seem to be enough to make it a real threat to win even though there was enough of it to get it many nominations.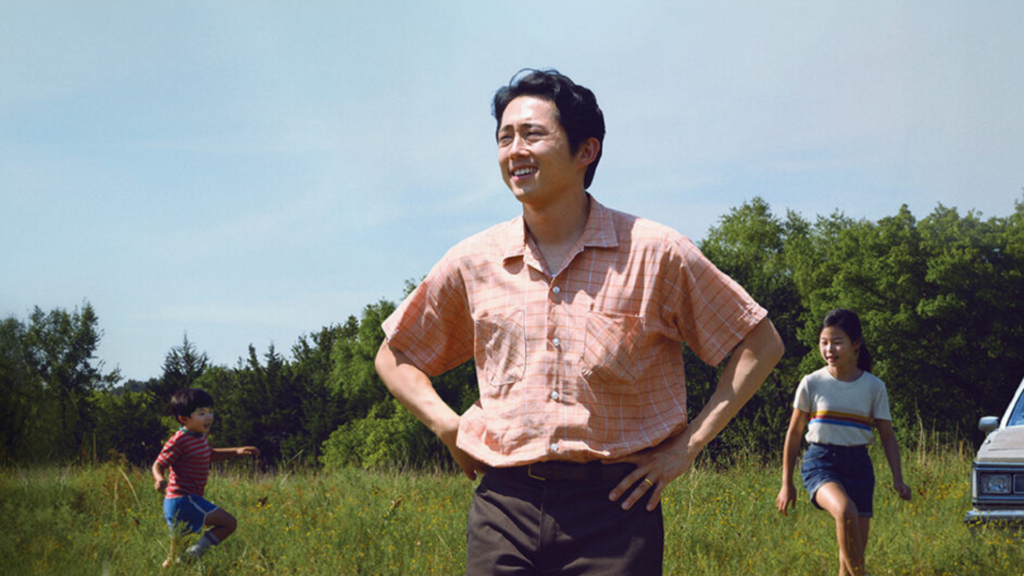 MINARI (Directed By Lee Isaac Chung; A24)

– What Is It About?: A Korean immigrant family moves from California to Arkansas during the 1980s with big dreams of making a success of farming during the decade's farm crisis. The film is almost all Korean spoken with plenty English subtitles but was produced by an American studio, A24.
– What Did I Think?: An excerpt from my original review, "…A wonderful good-feel film with amazing acting, directing, cinematography, and a great score and soundtrack. The movie really hits you "in the feels" and will leave a mark on you…"
– What Are Its Chances To Win Best Picture?: Quite frankly given how badly they got snubbed last year I'm very happy that A24, a small independent minded studio I have grown to be pretty impressed with, is back in the hunt for the biggest prize there is for filmmakers. Not to mention that after last year's big PARASITE upset, this film has finally led to some record-breaking nominations for its Asian cast. That aside this is the extremely close second favorite film among the nominees for me personally and I'm not alone in loving it that much. Out of all the nominees this is arguably the one that feels the most optimistic and "feel good". In a year where some academy members have spoken up about the slate of contenders being too somber, this could hit the right spot with voters and catapult it into an upset win. However, I do think that PARASITE's win last year coupled with what a massive behemoth the favored film to win this category has ended up being, makes this one a very real contender to win but an underdog nonetheless. I would say its a legit dark horse that needs a real streak of momentum as we get closer and closer to April 25th.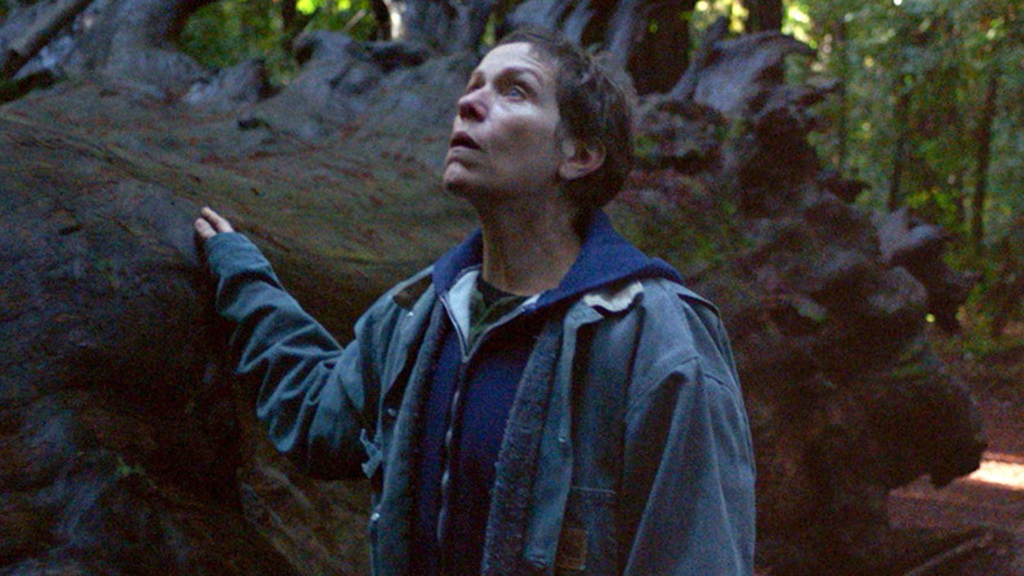 NOMADLAND (Directed By Chloe Zhao; Searchlight Pictures)

– What Is It About?: A woman finds herself taking part in the nomad lifestyle after losing her husband, work, and even her own town in the aftermath of The Great Recession. This was adapted from a non-fiction book on the nomad lifestyle and made into a fictional narrative.
– What Did I Think?: An excerpt from my original review, "…the one thing that makes this film work the most is how real it comes off as. Its very hard to get a movie to feel like you're watching real events happen in front of you and whether it be because of Chloe Zhao's great direction, great performances from Frances McDormand, David Strathairn, or even from some real life Nomads, this movie feels like you're almost watching a documentary play right in front of you. Our main protagonist in particular feels very relatable to me as someone who's had a rough run of being in and out of work myself…"
– What Are Its Chances To Win Best Picture?: The behemoth I mentioned a little bit earlier in this piece. This movie has swept up so many awards for Best Picture ranging from critics' circles to award organizations that function just like the academy does. This came out of the gate from its festival premiere to overtake all the others as the top favorite to win this award and hasn't looked back since. I can see why given that if I were an academy member I myself would rank this as my number one film out of all the films nominated – as you can see from the review blurb I placed for this film, I loved this movie. That being said being the favorite to win Best Picture is a dangerous place to be when you're in this race, its like having the President's Trophy for the NHL or the league MVP for the NFL at the end of a season. Its a cursed place to be since the preferential ballot and the expansion of nomination slots became a reality. THE SHAPE OF WATER in 2018 is the only film that stands out from the last couple years as a favorite that won the award, with movies like THE REVENANT in 2016, LA LA LAND in 2017, ROMA in 2019, and 1917 last year being upset just as they get to the final award show of the season. I do believe NOMADLAND is more like a favorite that can't be beat than the examples I gave but there's plenty recent history that says its more of a likely victory than a guaranteed one.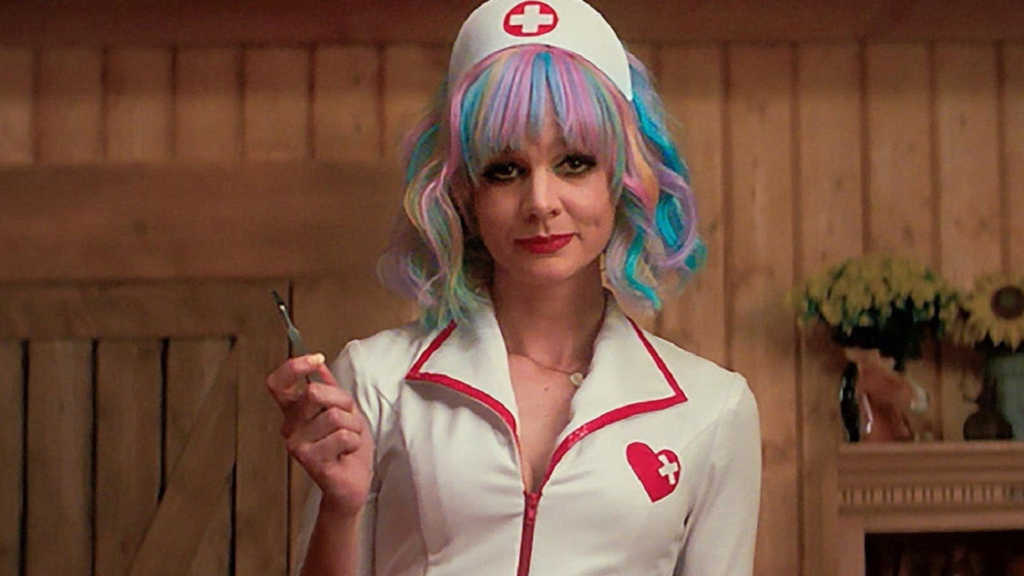 PROMISING YOUNG WOMAN (Directed By Emerald Fennell; Focus Features)

– What Is It About?: A young woman seeks revenge for a past sexual assault by posing as a victim to lure in other would be attackers, leading to an encounter with the very man who started all of this.
– What Did I Think?: An excerpt from my original review, "…I think a lot of the critics love for this is blinded by a great lead performance, but the movie kept disappointing me with what it decided to do with each story beat. And then it gave me a huge "F*ck you" ending that just left me feeling weird about the movie as whole. I honestly would sort of compare this to an UNCUT GEMS, but whereas that had some interesting story beats this just left me frustrated at every turn…"
– What Are Its Chances To Win Best Picture?: I have to take aside my own personal biases that I didn't just not love this movie, I didn't even just like it either. Its personally my least favorite of the nominees. But the fact is this one is where films like MINARI rank in being underdogs to win but also being legit dark horse contenders that could pull it off. The academy has really reacted well to this movie and its recently getting a nice streak for its chances to win Best Original Screenplay and its lead performer is becoming the favorite to win Best Actress. For whatever reason I seem to be in a pretty big minority when it comes to this film so I guess I'm missing the boat on it or something but there's enough in the academy that disagree with me that could catapult this one into a surprise win with enough late momentum.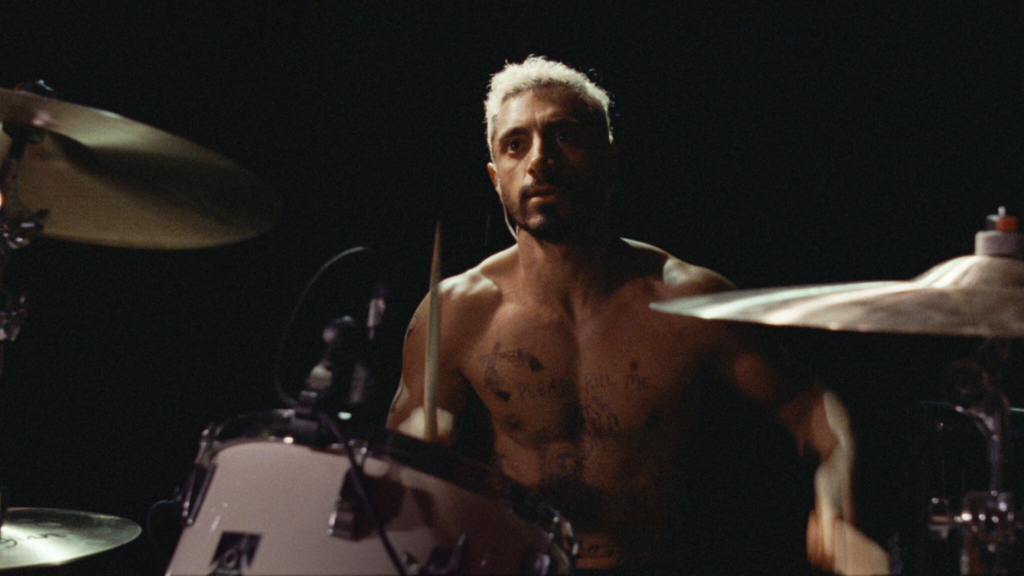 THE SOUND OF METAL (Directed By Darius Marder; Amazon Studios)

– What Is It About?: A metal drummer starts to lose his hearing and, in his desperation, finds himself trying to navigate where this major life change will take him.
– What Did I Think?: An excerpt from my original review, "…this film is a tale of two halves for me. The first is an incredible heartwarming film of hope through unforeseen and tragic events for our protagonist. Unfortunately, the second half felt like an aimless journey that finished with an unfulfilling climax. Riz Ahmed stands out here for an incredible Oscar worthy performance but its still stinging me that this film didn't finish quite as strong as it started…"
– What Are Its Chances To Win Best Picture?: While I wasn't as in love with this movie as many others seemed to be, this has some of the best technical filmmaking I've ever seen from its superior acting to an amazing use of sound (no pun intended) in film. Its also been the little engine that could of this year's slate as this actually premiered way back in the Fall of 2019 for a festival and since then has slowly been gaining momentum after being released for the public last year and surging to various nominations, some such as Best Actor and Best Supporting Actor that were considered longshots for the film to get at one point. This movie was even announced to already be getting the Criterion collection treatment later this year. That's the kind of momentum that could lead to a surprise win come the date of the ceremony. That said one could also argue that perhaps the film is peaking at the right time to get nominated but might not be able to carry that momentum into an actual win. I'd place its chances where JUDAS AND THE BLACK MESSIAH is, a longshot.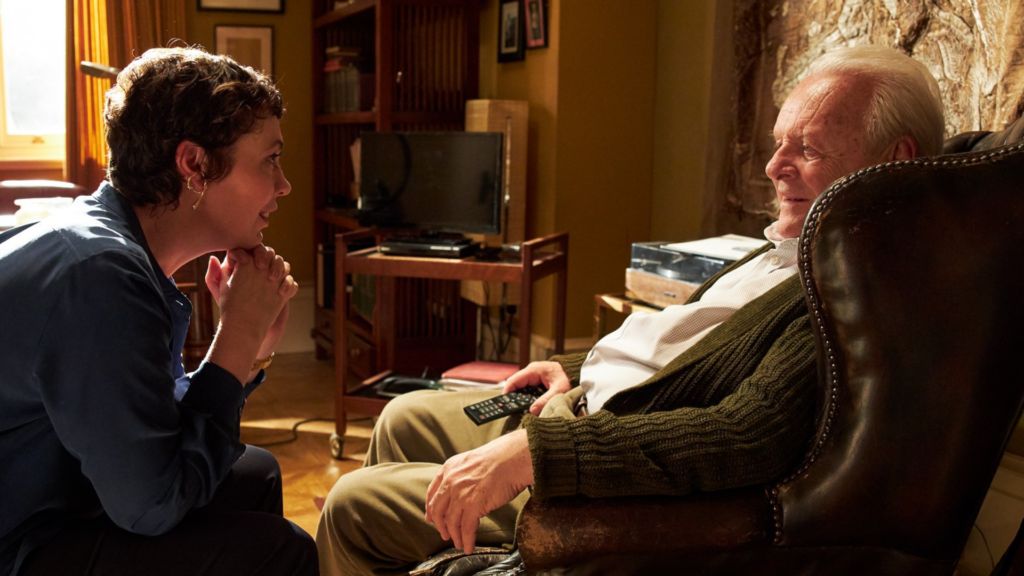 THE FATHER (Directed By Florian Zeller; Lionsgate/Sony)

– What Is It About?: An elderly man starts to suffer from dementia, affecting his loved ones around him. The film is told through his perspective leading to it being told in disjointed ways, even having different cast members play different character roles at times giving us a sense of his own disorientation as he tries to pick up the pieces of what is the truth and what are false memories.
– What Did I Think?: An excerpt from my original review, "…its an incredibly well done film, but it ultimately proves to be a tragic, somber, and depressing one by its end. Its so heavy I just can't see myself seeing this again as much as I appreciate the great filmmaking and acting involved here. Ultimately this reminded me a lot of the 1910s and 1920s melodramas I've been binging of late – decent films that I would have fallen in love with more if they weren't such downers…"
– What Are Its Chances To Win Best Picture?: This film has really been tested in its campaigning for this nomination. At one point there was a feeling its chances were falling quickly, and I myself was skeptical how far such a depressing film released during a depressing period could go, but alas there seemed to be enough passion for this well-crafted film to get into contention. But how real are its chances to actually win? I honestly think its very slim, whereas JUDAS AND THE BLACK MESSIAH and THE SOUND OF METAL were both enjoying a surge of momentum, this feels like it just barely survived as its chances dipped alongside other weaker contenders. For my money this has the worst chance to take the prize and producers behind this should "just be happy to be nominated."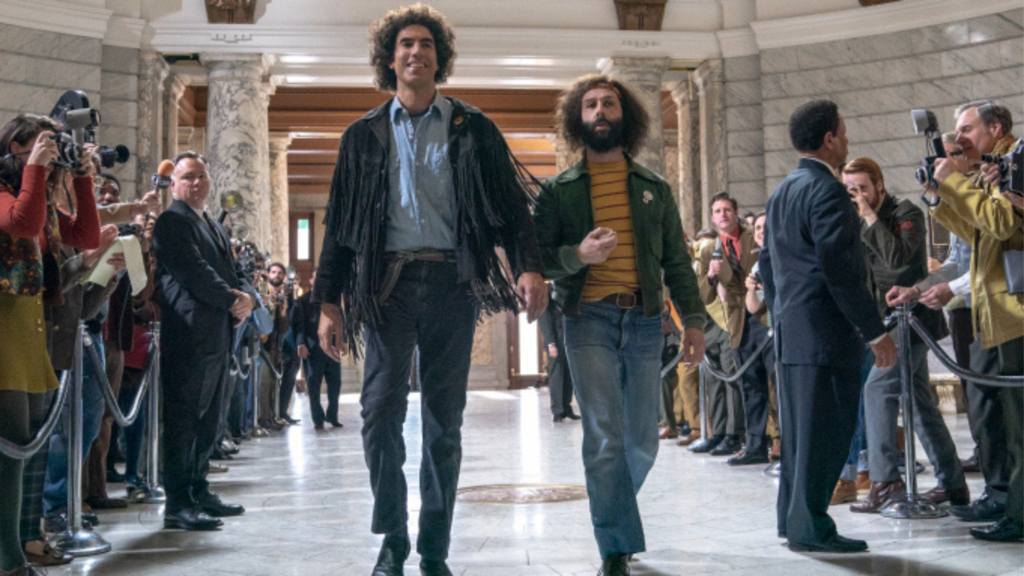 THE TRIAL OF THE CHICAGO 7 (Directed By Aaron Sorkin; Netflix)
– What Is It About?: A historical re-telling of the controversial trial of seven protestors who took the rap for the 1968 Chicago DNC convention riots.
– What Did I Think?: An excerpt from my original review, "…Aaron Sorkin's writing can have you rolling your eyes at times in this, but it also does a good job of keeping this very serious and significant for the time, light-hearted enough so that you can be entertained as such a story unfolds…"
– What Are Its Chances To Win Best Picture?: My personal objective pick for the likeliest to potentially upset NOMADLAND as of this writing. Its not my second favorite film from the slate like MINARI and out of the two Netflix nominees I actually personally enjoyed MANK just a little more, but this has enough crowd pleasing, Oscar bait writing and filmmaking, that it could end up being boosted by the preferential ballot to victory. Maybe we'll see a MINARI or even a PROMISING YOUNG WOMAN surprise win come ceremony night, but at this moment if you want to bet on an upset, I'd honestly bet on this one coming away with the spoiler if we do get one.