Wednesday Writs: Krispy Kreme Donuts and HIPAA Edition
Note from Em: I apologize for the lack of long form case write ups in recent weeks; my paying job has taken a turn for the insane and I have been working 14 hour days. When I'm not working, I am mentally exhausted. If and when things settle down on the work front, I will get back to business as usual. Thanks!
L1: For today's Wednesday Writs we begin with a special bulletin:
Krispy Kreme Donuts is now a "HIPPA" covered entity and as such, participation in their "free donut with proof of vaccination" promotion is a "HIPPA" violation and a violation of the Nuremburg Codes.
TIL donut shops are a "HIPPA" covered entity. Everyone knows it's against the law to let a donut shop know you're vaccinated.

— Bad Legal Takes (@BadLegalTakes) March 22, 2021
Seriously though, ONE LAST TIME EVERYONE: IT IS HIPAA. Health Insurance Portability and Accountability Act. It does not cover any and all possible discussion of anything related to one's health care history. It does not apply to reporters. It does not apply to your gossipy neighbor. It applies to health care providers, their employees, and their business associates such as third-party billing companies, and insurers – people who have access to your medical records as part of their jobs. HIPAA does not apply to Krispy Kreme Donuts for offering you a donut for voluntarily disclosing your vaccination status.
As for the Nuremberg Codes, well, I guess you have been warned.
L2: Survivors of childhood sexual abuse covered up by the Catholic Church in Pennsylvania took another blow in their efforts to extend the statute of limitations allowing them to sue their abusers and those who covered for them. Doing so will require an amendment to the Commonwealth's constitution. Failure to advertise the proposed change in all Pennsylvania counties required them to start the amendment process over last year (and led to the resignation of Department of State chief Kathy Boockvar). Democrats tried to use and emergency amendment process to accelerate the change this session, but the majority GOP contingent of the senate put a stop to it, stating the matter was not emergent.
L3: The Supreme Court heard arguments about a California law allowing union organizers to enter private property of growers to meet with farm workers. The judges were skeptical of the 46-year-old law, but also of its opponent's argument that such intrusion constituted a "taking" of property.
L4: The Court will hear an appeal over the federal appeals court's decision to overturn the death sentence of Boston Marathon bomber Dzhokhar Tsarnaev. Last year, the First Circuit upheld Tsarnaev's convictions but overturned sentencing based on what it deemed a failure by the trial court to adequately question jurors about their exposure to pretrial publicity and for excluding evidence about Tsarnaev's accomplice, his brother, Tamerlan.
L5: ICYMI: Sidney Powell filed a motion to dismiss the defamation lawsuit against her by Dominion over her self-admittedly ridiculous claims about the company's role in alleged election fraud. Notably, Sidney herself objects to her motion to dismiss.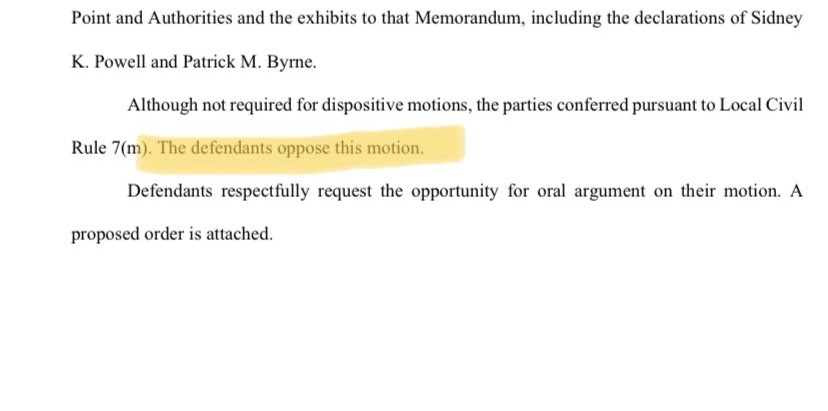 L6: No one should have to live in New Jersey, not even its public school teachers.
L7: In the category of "I can't believe this had to be codified", the Tennessee Senate has passed a law making it a crime to fail to report a missing child under 12 within 24 hours. The law is the "Evelyn Boswell" law, named after a murdered toddler (content warning).
L8: Facebook's appeal asking the Supreme Court to dismiss a $15 billion lawsuit alleging it violated the wiretap act was rejected without comment.
L9: Here is someone's opinion of the 9 best legal shows ever. Is your favorite on this list? Is there one here that you think belongs in the dust bin of history rather than on a "best of" list? Fight it out in the comments.