Weekend Plans Post: A Year Of Quarantine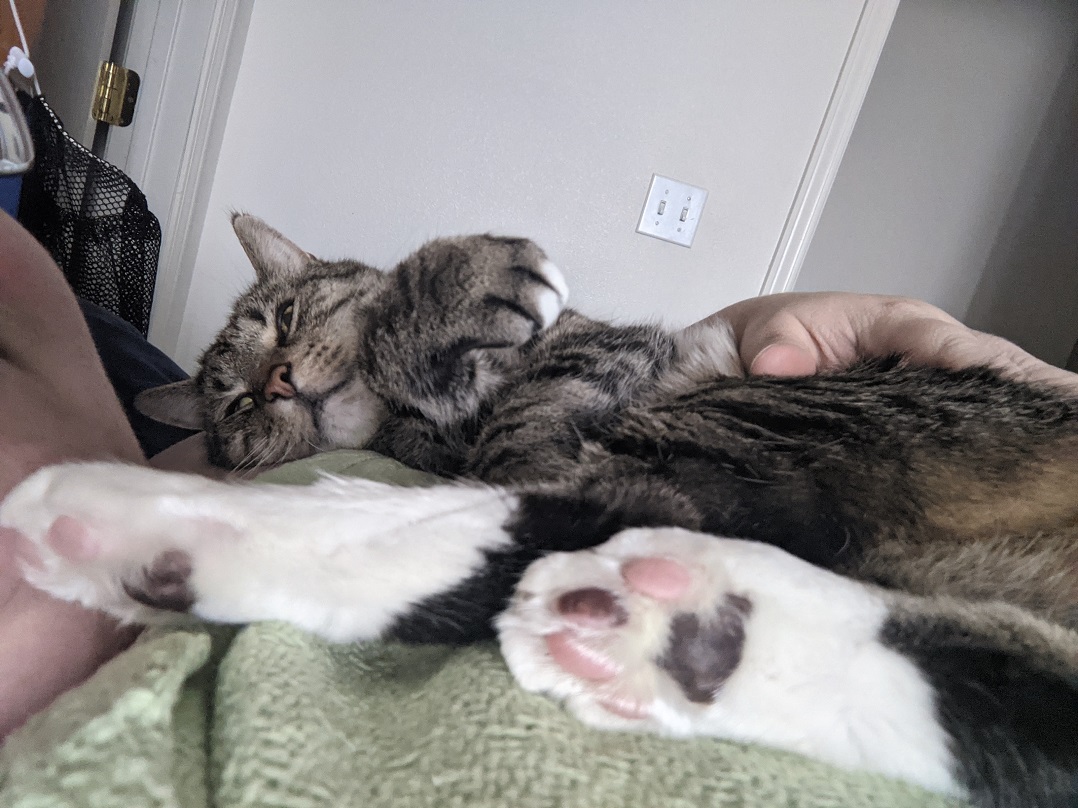 It's been a year of Quarantine. A little over a year, of course, but it was a little over a year (but not yet a year and a week) ago that we cancelled our trip to Disneyworld.
The good news is that it looks like we may be getting our shots this weekend (we have them scheduled anyway… knock wood) which means that, very shortly, we'll be able to start talking about our upcoming trip to Disneyworld. Again. In the meantime, Maribou said "WE SCHEDULED OUR SHOTS, NO MORE GOING OUT."
So I reshuffled my week and made plans to be able to do the Work From Home thing until our shots. The pharmacy called and told us that our something-or-other was ready and we asked them if we could pick it up next week instead of this week. We are in the last few inches. We don't want to get the Covid before we get the shot.
And now that we're *THIS* close to getting the shot, I look back over the year and think about the stuff we went through. No, not the "oh, we went through a quarantine" but, like, we went through 4 cans of cooking spray. Two of them were the tall cans of Pam (classic), two of them were the short cans of Pam Olive Oil. We went through a couple of the 3 pound containers of Philadelphia Cream Cheese from Costco. The first one was funny. The second one was less funny. The good news is that, after the second one was gone, I concluded that we were close enough to what had to be the end for us to move to the little Safeway-sized containers.
Some of the stuff we went through was stuff that would have happened anyway. Like, these Affresh tablet thingies? We started using them after one of our washing machines (a front loader) got a mold problem and we switched to a top loader and started using one of these every month ("first weekend day of the month after the last load has finished but early enough to open the lid when the clean cycle is done" is the rule that I keep in my head). Like, we go through one of those tablets a month, no matter what. But we recently finished off the second box of the quarantine and opened a new box of them. Holy cow. We went through two boxes of those. We went through 4 Brita filters. We would have gone through those anyway, of course. But that feels like a lot.
We went through several bottles of mustard (the problem with the little fancy mustards is that they come in those little fancy bottles). We went through a picnic-sized bottle of ketchup.
We went through an Italian Spice Grinder. That was probably the one I found most shocking. Holy cow, I thought. We went through a whole one of these.
Counting stuff like "pounds of hamburger" doesn't feel like interesting information. We ate a lot of chicken breasts but that doesn't feel interesting either. Those feel like single shot meals (or single shot adjacent), if leftovers were involved.
But If I think about how I made spaghetti sauce five times, though, I know that that means that we went through 15 boxes of tomatoes.
This was a 15 tomato box quarantine.
One heck of a year, one heck of a lot of little silly milestones.
I'm planning on making spaghetti sauce again this weekend. So it's about to become an 18 tomato box quarantine. Oh, yeah, we also plan to get our shot on Saturday (knock wood).
And then… maybe start talking about maybe investigating when would be a good time to go to Disneyworld. After we get the shots, we won't be anywhere *NEAR* ready to go on the trip… but we will be ready to start talking about it, pricing plane tickets, looking at hotels, and thinking about talking about getting a cat-sitter…
So… what's on your docket?
(Featured image is "Tigerbeans". Taken by Maribou.)