Linky Friday: Hot, Cold, and Lukewarm Mess Edition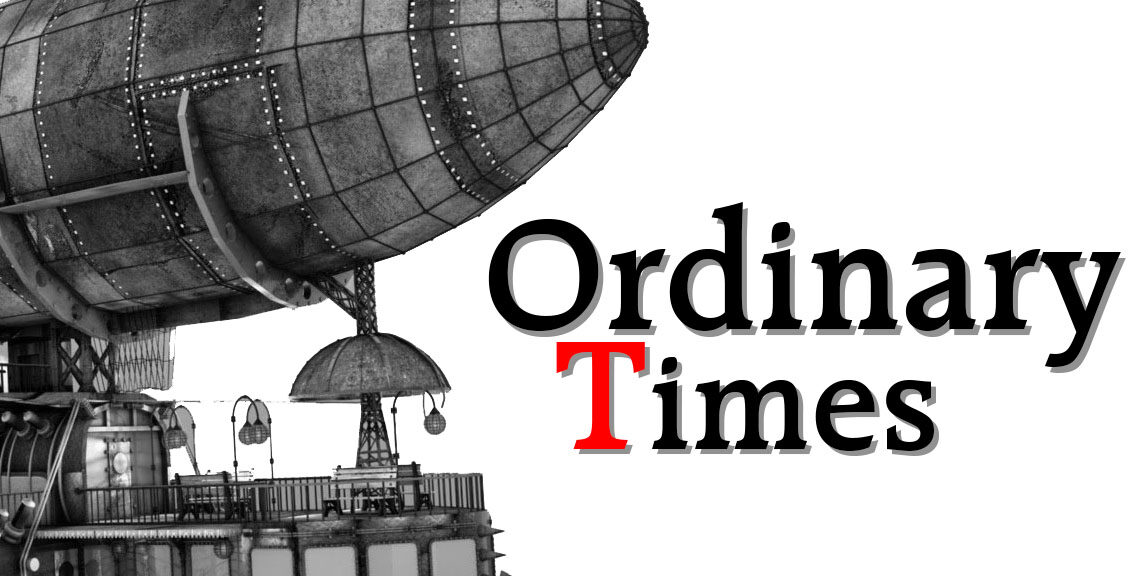 Linky Friday for March 19, 2021
As Always, the pieces presented in Linky Friday are for discussion purposes, and do not constitute the endorsement of Ordinary Times.
[LF1]
Sanitary Culture by Nicholas Clairmontat Arc Digital
Experts brightly offer to help create a society so safe, clean, inoffensive, and nontoxic art disappears. Show them the door.
In the coronavirus era, though, time moves slowly and civic norms erode quickly. November is now a long time ago. So no longer can we rely on intense criticism from the art world, lettered organizations, critics at major media outlets, and loud voices on the cultural left to defend artistic and intellectual expression against institutional suppression. That's dead. Kaput. The new social norm is that we must sanitize the world and the culture around us.

The mental model the artists from the open letter were working with is what I might call traditionally liberal. It's much wiser than the mindset behind what we have seen in the more recent censorious clampdowns like Seuss and even much less substantively concerning acts of handholding like with the Muppets, who were given a warning label but at least not taken down.

What I mean by the ascendant harm "mental model" of the newer sanitizing censoriousness is the idea that people will just absorb whatever dirty idea they encounter. So, they need to be helped through the experience of seeing some content lest they automatically become infected.

Farago's idea that even difficult, transgressive, or evil material shouldn't be bannable used to be how most everyone thought. Simply being exposed to a bad or misinterpretable or difficult idea was not going to hurt you — it could be enriching, even. You could be trusted as the viewer to not just be a sponge for what you come into contact with, sucking up anything dirty you might touch, going to pieces over the Klan or even somehow feeling pro-Klan because you see a painting by an artist depicting Klansmen derisively.

Instead, way back in November, lettered people pictured adults as judicious, self-governing agents, reasonably considering which ideas to take on and which ones to reject, in a constant push pull of consideration and reflection, quite untroubled by what any experts might tell you would be damaging to let you see or hear or read. We called this "having a culture."
[LF2]
Ron DeSantis on the Pandemic Year: Don't Trust the Elites at The Wall Street Journal
Influential people in public health, government and the media failed to rise to the moment
The Covid-19 pandemic represented a test of elites in the U.S., from public-health experts to the corporate media. The results have been disappointing. Policy makers who bucked the elites and challenged the narrative have been proven right to do so.

To begin with, highly publicized epidemiological models were as consequential as they were wrong. The model produced by Neil Ferguson of Imperial College London—which erroneously forecast millions of non-nursing home Covid deaths in the U.S.—sparked panic among public-health elites and served as the pretext for lockdowns throughout the U.S. and Great Britain. The lockdowns failed to stop the virus but did a great deal of societal damage along the way—damage that a more targeted approach, seeking to reduce total harms, would have been able to avoid (and did, in places like Sweden and Florida).

Similarly, models predicting massive shortages of hospital beds helped to precipitate the disastrous policy—enacted by states like New York, New Jersey and Michigan—to send contagious, Covid-positive hospital patients back to nursing homes. States like Florida that rejected the models and adopted policies to protect nursing-home residents had comparatively lower nursing-home mortality rates as a result.

The reliance on faulty models was matched by poor public messaging. Elites sent conflicting messages about the efficacy of cloth masks, the uniformity of risk across age brackets, the danger of outdoor transmission and the practical benefit of taking a Covid vaccine.
[LF3]
Recall or science? Newsom's sudden reopening push has many wondering by Mackinzie Mays
California Gov. Gavin Newsom spent the past year as one of the nation's most restrictive pandemic governors. Now, he's throwing the doors open.

Facing a recall threat, Newsom this month announced the return of outdoor concerts and Major League Baseball games, allowed Disneyland to open its gates soon and signed legislation that attempts to reopen schools.

The Democratic governor has two things going for him: a decline in the infection rate and an increase in vaccinations. But the shift in his Covid-19 strategy has prompted cynicism from Republicans and some local leaders as a recall election becomes reality. Would this be happening if not for the movement to oust him?

"Now the recall pressure is on him and suddenly he's changed his tune," said Jon Fleischman, a conservative pundit and former executive director of the California Republican Party. "He's changing the very framework he set up, and it's right about the time that it became obvious that this recall is going to qualify."

Newsom acknowledged this week that the recall election will likely happen as organizers said they had more than 2 million signatures ahead of Wednesday's submission deadline.

The same governor who was lauded for taking the virus seriously last spring and who imposed a curfew and stay-at-home orders during the holiday season is now moving quickly to reopen all parts of society. It's not anywhere near the degree of what Republican governors in Texas and Mississippi have done — Newsom's rules still require masks, social distancing and capacity limitations. But the message is clear: California is open again.

Newsom this month changed rules in such a way that dozens of counties are able to reopen businesses and schools sooner, thrilling restaurateurs and pandemic-weary residents but infuriating teachers unions and some local officials who said the acceleration was arbitrary.
Even with the state's improving coronavirus conditions, Newsom can't escape that recall lens.
[LF4]
The Mexican American political moment is here by Eric Garcia at The Week
This isn't to say that Mexican Americans all care about immigration or want liberal immigration policies (though many do). In fact, many Mexican Americans work for border patrol or Immigrations and Customs Enforcement, which might make them wince when some Democrats call for abolishing the latter agency. Nor is it to discount the legitimate needs of the Cuban American community (though, ironically, by hitching their wagon solely to the GOP, they risk losing any potential influence with Democrats).

Rather, it's to say that Mexican Americans' political needs and concerns deserve to be heard just as much as other groups' needs. The inherent unfairness of the Electoral College means that neither party has felt the need to appeal to specific constituencies within California and Texas. But, if Republicans are truly banking on the Rio Grande Valley to regain their majority in the House, then they should recognize that Mexican American voters can be persuaded to vote for them if they touch on the right subjects. And if Democrats want to finally add Texas to their Southwestern Blue Wall, they need to make sure to pay for it with appeals to Mexican Americans and not simply expect them to hand over their agency.
[LF5]
From Der Spiegel: The Dark World of Extremist Misogyny By Maik Baumgärtner, Roman Höfner, Ann-Katrin Müller und Marcel Rosenbach
"Hatred against women is fostered online, but increasingly often, it erupts into real-world violence. The problem extends all the way into German parliament. Some experts describe it as a new form of terrorism."
Many women members of the Bundestag, Germany's federal parliament, are demanding a new approach. DER SPIEGEL contacted all 222 women parliamentarians to ask if and how they have experienced misogyny and how they view the situation in society – and whether they think something needs to be done.

Sixty-four representatives, around a quarter of the total, responded. They are from all the parties in parliament, with the except of the AfD. Thirteen additional parliamentarians declined to answer due to time constraints, and three from the Left Party refused to do so because members of parliament from the AfD had been asked to participate in the survey.

Sixty-nine percent said they have experienced "misogynist hate as a member of parliament." Sixty-four percent receive such messages, mostly online, but some report having received mail in their offices or even at home.

Thirty-six percent have experienced "attacks on their person, their offices or their homes." Exactly half say they have had to get the parliamentary administration involved, or the police and state security personnel. Almost a third – 30 percent – arrange for extra security at public events.

A conservative parliamentarian who requested that we not use her name spoke of "insults like 'whore,' hopes that she be raped by refugees and threats that a '9 mm' would be waiting for me in my electoral district." She says she now does without "obvious signage at the district office" and always ensures that she has male companions when she appears in public. Visitors to her events must register in person and she uses a security service to monitor the entrance.

Ute Vogt of the left-leaning Social Democratic Party (SPD) writes that the abusive messages aren't even anonymous anymore. "Just recently, I was called a 'filthy refugee whore' and 'repulsive piece of shit' by somebody who included their full name and address." She says she recently discovered abusive graffiti on a power box in front of her house and a stalker also came into her yard.

Lisa Paus of the Green Party says that she has received hate email including "S&M fantasies," things like "your pussy … tied up naked." She has received phone calls from people calling her a "slut," a "piece of shit" and "a cunt." Because of her blond hair, she is also frequently accused of being dumb.

The Left Party politician Petra Sitte reports: "I have stopped saying certain things because I know that I would just be inundated with deeply insulting comments."
[LF6]
The Biden-LBJ Comparisons Are Overblown by Kate Arnoff in The New Republic
Pundits have gotten kind of goofy about Joe Biden recently. After the president signed the $1.9 trillion American Rescue Plan Act on March 11, David Brooks called Biden a "transformational president," while some on the left said he had ushered in the dawn of a new economic era. Opinion pieces in The New York Times, Newsweek, and Vox have recently cast Biden in a long line of U.S. presidents who expanded the country's welfare state, comparing his passage of "FDR-sized legislation" to the domestic policy achievements of Lyndon Baines Johnson, who supported and signed the Civil Rights Act of 1964 and whose Great Society programs fortified our safety net in ways, both positive and negative, that live on today.

The thing about FDR and LBJ is that their signature transformations to the U.S. government occurred in response to world historic crises and roiling protests. Covid-19's shock to the economy is certainly a crisis. But if Biden's to go down in history as a transformational president, his legacy will need to include an unprecedented response to the biggest crisis facing his administration and the world: climate change. Though there's some cause for optimism, it's much too soon to say whether he'll rise to the occasion. And past presidents certainly don't offer easy blueprints.

Two things can be true at the same time. The American Rescue Plan is phenomenally important and arguably—as The New York Times' Jamelle Bouie has argued—the most aggressive piece of anti-poverty legislation since the War on Poverty. Expanded unemployment insurance, checks, and child tax credits, while temporary, will deliver considerable and much-needed relief to people around the country. It might just help Democrats stave off a midterm defeat in 2022. Despite his somewhat centrist, conciliatory predilections, Biden prioritized relief over bipartisanship and jammed the package through reconciliation; the austerians and deficit hawks who dominated Obama-era fiscal policy debates after the Great Recession have been firmly relegated to the sidelines.

For as long as there has been electricity, the U.S. has never run its massive economy on anything other than fossil fuels.

That doesn't necessarily make the American Rescue Plan groundbreaking. U.S. governments have long boosted growth in the wake of deep recessions, and spent lots of money to do so. They have overcome pandemics. They have navigated major economic transitions, albeit generally in disastrous ways that entrenched racial and economic inequality. They've even—in the case of the Dust Bowl—managed to overcome ecological crises. They have never liquidated the extractive industry business model that half a century of public policy has been devoted to supporting, nor helped rally the world to do the same. They have not severed the stubborn ties between economic growth and emissions. They have not changed the energetic basis of the economy in time to stop it from rendering the planet uninhabitable. For as long as there has been electricity, the U.S. has never run its massive economy on anything other than fossil fuels.

The American Rescue Plan may yet prove to be a stepping stone to the sorts of genuinely transformational changes needed to take on the climate crisis: Dismantling austerity has always been a prerequisite to climate action. But the former hasn't yet translated into the latter. Compare this most recent package, for example, to the comparatively paltry American Recovery Reinvestment Act—signed by Obama in February 2009—which put $90 billion toward clean energy, mostly in the form of tax credits, loan guarantees, and research funding. The American Rescue Plan features no such thing.
[LF7]
Since it's making the social media and talking head rounds, watch and decide for yourself. Senator Rand Paul "questions" Dr. Anthony Fauci:
Rand Paul and Dr. Fauci CLASH at Senate hearing on the Coronavirus
This Week At Ordinary Times
Thursday Throughput: COVID Vaccine Side Effects Edition by Michael Siegle
To stop distribution based on a vaccine side effect that is rare, unproven, & statistically insignificant is simply irresponsible.
Zack Snyder's Man of Steel Deserves a Re-Evaluation by Eric Cunningham
Zack Snyder's Man of Steel has perhaps one of the most confusing legacies of a modern superhero film. It deserves a second look.
Career Day: Knocker Uppers, Buggy Whip Makers, and Modern Work Life by John McCumber
We owe it to the next generations to help expose them to all the career options life offers while retaining a sense of practicality
ICA 2020 Election Report: Read It For Yourself
The ICA 2020 Election report on foreign efforts to influence last years elections has been released, and a declassified PDF is available to read, search, and consider for yourself
Not Talking About My Generation by Andrew Donaldson
Let us focus on the labeling and racking and stacking of generational cohort labels against each other, and how stupid that is.
Catholic Church Tries To Have Its Cake And Eat It Too by Sam Wilkinson
The Catholic Church simultaneously wants credit for the good that it promises to do and ignorance of the evil that it has done up until now.
The First Day of School, Believing the Science, and Anecdotal Evidence by Andrew Donaldson
The first day of school ends the social experiment of one side of the road being business as usual while the schools across it where shuddered and forbidden.
Sunday Morning! "How Proust Can Change Your Life" BBC2 by Rufus
I'm feeling a bit under the weather this week, so I think I will let Ralph Fiennes and the BBC fill in for me with "How Proust Can Change Your Life"
Saturday Morning Gaming: On Replaying the Campaign and On Not Bothering To by Jaybird
Marvel's Avengers just announced that they will Implement New Game+…I didn't know they hadn't.
Game of Thrones: Everyone in Westeros is Gonna Die by Kristin Devine
The Night King may be gone, the war may be over, but the forces of death have only just begun to stalk Westeros.
Saturday Spins: The Many Shades of Blonde on Blonde by Christopher Bradley
To make the double feature work, I will do my typical track by track, but do a little comparison between the two Blonde on Blonde albums.
Who Mourns for the GOP? by Dennis Sanders
You can't leave the GOP to its own devices, not in a two-party system. Why the fate of the GOP matters to American democracy.