Ordinary World: Ides of March Edition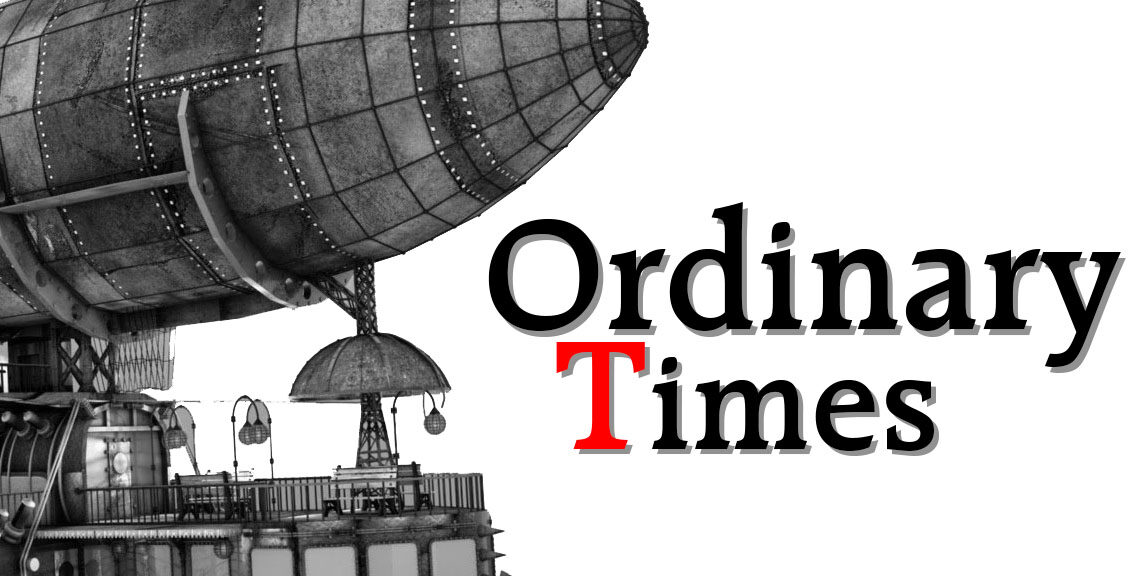 Ordinary World for Monday, March 15th, 2021.
[OW1]
More problems with no good answers at the US-Mexico border:
In a border area that has suffered from ongoing covid-19 outbreaks, advocates for immigrants and ICE are at odds over the agency's treatment of infected detainees. Advocates and county officials say they had no idea ICE was dropping detainees with covid off at the bus stop, while ICE says it is the agency's protocol to notify local authorities ahead of time.

While the advocates agree that detainees with diagnosed with covid-19 should be released from detention so they can seek better medical care, failing to coordinate those transfers with health officials and nonprofits is a danger to public health, they said.

"It's reprehensible," said Jules Kramer, chief of operations at the Minority Humanitarian Foundation, a nonprofit that aids migrants and refugees on both sides of the U.S.-Mexico border. "It's a threat to public safety. It's a threat to our asylum seekers. It's a threat to the people on the ground helping. It's absolutely unforgivable."

ICE officials said in a statement that the medical staff at the Imperial Regional Detention Facility, where they were monitoring 12 active covid-19 cases as of late last week, tests people for the virus before they are released, and counsels them on federal health guidelines such as wearing personal protective equipment and quarantining.

Biden will deploy FEMA to care for teenagers and children crossing border in record numbers

"U.S. Immigration and Customs Enforcement is firmly committed to the health and welfare of all those in its custody," spokeswoman Paige Hughes said in a statement. "In these particular instances, ICE had no legal authority to continue detention for the individuals referenced."

"In addition, the individual's sponsor, should they have one, and the Imperial County public health officials are notified," she added. The agency would not say who it notified.

Imperial County officials gave a different account, saying ICE did not notify them they were releasing people with covid-19.

"The unknown release of COVID positive nonresidents of the County is definitely a concern for the health of our community, but in recognizing that these individuals are in need of humanitarian aid, the County of Imperial took action," Rebecca Terrazas-Baxter, the county's intergovernmental relations director, said in a statement.

County officials picked up the men in Calexico and took them to quarantine at its Department of Social Services, she said. But she said the county has "limited capacity" and will need help from the federal government if they continue to release detainees with covid. "It is imperative for increased communication and support from the federal government," she said.
[OW2]
Over at The Atlantic, Mark Bowden details the current problems facing a Special Forces-reliant military right now by detailing the history of how US SOCOM, JSOC, and special forces evolved in the first place:
SOCOM was so active during Obama's tenure—in addition to the large deployments in the Middle East, there were smaller units in Niger, Chad, Mali, South Korea, the Philippines, Colombia, El Salvador, Peru, and dozens of other countries—that the Pentagon was leery of opening major new fronts. When al-Shabaab, the militant Islamist group in Somalia, showed signs of mounting strength, there was some worry that Obama might want to go in heavy. Thomas was in the room when Pentagon commanders laid out the options, expecting the president to expand the mission. At the conclusion of the briefing, he recalled, Obama made two points: "One, 'We don't know enough about the problem.' And two, 'Maybe the best thing we can do is mow the grass' "—meaning, manage the problem around its edges, quietly. SOCOM gave him the option of mowing the grass, at least for a time.

Special Ops forces are popular for two reasons, McChrystal explained: "One, because they're sexy, and two, because they are viewed as a way to do things on the cheap, meaning you could send 10 brave people in to do a job instead of 100,000 soldiers, which has political costs and casualties." The reality, he went on, is that the nonsexy parts of Special Ops are the ones that may have more lasting impact. Killing or capturing a murderous foe appeals to a sense of justice and provides momentary satisfaction, but eliminating a terrorist leader is not victory. It is, in Obama's words, just mowing the grass.

As Obama explained when I spoke with him after the bin Laden mission: "Ultimately, none of this stuff works if we're not partnering effectively with other countries, if we're not engaging in smart diplomacy, if we're not trying to change our image in the Muslim world to reduce recruits" to extremism. The targeting engine itself, he said, "is not an end-all, be-all. I'm sure glad we have it, though."

There is a risk in being admired by those in charge. During Thomas's tenure as SOCOM commander, from 2016 to 2019, the scope of his responsibility grew at a pace he calls "frantic." New tasks were given to his already swollen organization, grafted on like afterthoughts, even as Obama's successor as president made several dramatic troop reductions or withdrawals, notably in Syria and Afghanistan. Donald Trump's words and policies were unpredictable, but SOCOM's mission continued to enlarge.
[OW3]
It is inevitable that taxes are going up, now we are just negotiating the particulars…
While the White House has rejected an outright wealth tax, as proposed by progressive Democratic Senator Elizabeth Warren, the administration's current thinking does target the wealthy.

The White House is expected to propose a suite of tax increases, mostly mirroring Biden's 2020 campaign proposals, according to four people familiar with the discussions.

The tax hikes included in any broader infrastructure and jobs package are likely to include repealing portions of President Donald Trump's 2017 tax law that benefit corporations and wealthy individuals, as well as making other changes to make the tax code more progressive, said the people familiar with the plan.

The following are among proposals currently planned or under consideration, according to the people, who asked not to be named as the discussions are private:

Raising the corporate tax rate to 28% from 21%Paring back tax preferences for so-called pass-through businesses, such as limited-liability companies or partnershipsRaising the income tax rate on individuals earning more than $400,000Expanding the estate tax's reachA higher capital-gains tax rate for individuals earning at least $1 million annually. (Biden on the campaign trail proposed applying income-tax rates, which would be higher)

An independent analysis of the Biden campaign tax plan done by the Tax Policy Center estimated it would raise $2.1 trillion over a decade, though the administration's plan is likely to be smaller. Bianchi earlier this month wrote that congressional Democrats might agree to $500 billion.

The overall program has yet to be unveiled, with analysts penciling in $2 trillion to $4 trillion. No date has yet been set for an announcement, though the White House said the plan would follow the signing of the Covid-19 relief bill.

An outstanding question for Democrats is which parts of the package need to be funded, amid debate over whether infrastructure ultimately pays for itself — especially given current borrowing costs, which remain historically low. Efforts to make the expanded child tax credit in the pandemic-aid bill permanent — something with a price tag estimated at more than $1 trillion over a decade — could be harder to sell if pitched as entirely debt-financed.
[OW4]
Now THAT is an obituary:
William Donaldson lived by the seat of his pants – which were often cast aside, for his abundant good humour, the ultimate aphrodisiac, brought him more than a dalliance with the actor Sarah Miles and the singer Carly Simon. They were among the many who did not become one of his three wives.

Brought up in a huge house in Sunningdale, Berkshire, Donaldson was given a 12-bore shotgun at the age of 11 by his father, who owned a shipping line. "Since it was as big as I was, its kick when I let it off lifted me 20 yards backwards into a ditch," he recalled. A more formative experience was persuading his parents to take him, when he was a Winchester College schoolboy, to the Folies Bergère.

He did his national service in the navy, spending much of his shore leave with his friend, the future playwright Julian Mitchell, who insisted that they visit as many art galleries as possible. Not that this precluded Donaldson from losing his virginity to a Parisian prostitute.

He was reading English at Magdalene College, Cambridge, in the early 1950s when his father died, leaving him, suddenly, very rich (his mother had died in a car crash two years earlier). He was soon spending his inheritance, supporting student literary magazines, such as those in which the work of the young Ted Hughes and Sylvia Plath appeared.

Upon his graduation, Donaldson became part of the Princess Margaret crowd, and moved into theatrical production. This period included a first, if brief, marriage, to Sonia Avory in 1957, and the birth of his only child, Charlie. His footloose spirit then garnered a succession of affairs, including Miles.

Professionally, his most notable theatrical venture was as co-producer (with Donald Albery) of Beyond The Fringe (1960), from which they each took £2,000 a week – to the consternation of the cast, Peter Cook, Dudley Moore, Alan Bennett and Jonathan Miller, who were on £75 each. He also produced JP Donleavy's The Ginger Man (1959) and Spike Milligan's The Bed-Sitting Room (1963) .

Even so, Donaldson's fortune ebbed, a trend not helped by having to finance Dylan's appearance at Cook's Soho club, the Establishment (according to Donaldson, his friend, the music producer George Martin, turned down the singer's tape). Music continued to play a part in Donaldson's life when, two days after leaving Miles in the mid-1960s, he took up with Carly Simon – "the answer to any sane man's prayers; funny, quick, erotic, extravagantly talented".

Nor did his sexual whirlwind stop when he married the actor Claire Gordon in 1968, their house becoming a quintessential 1960s stop-over. As he later recalled: "Sex, whether in company or not, has been the only department in life in which I have demanded from anyone taking part the very highest standards of seriousness."

In 1971, Donaldson went to Ibiza. Down to £2,000, he spent it on a glass-bottomed boat. Back in London, he lived at a friend's brothel off the Fulham Road, which inspired his first novel, Both The Ladies And The Gentlemen (1977). Then, by the decade's end, and married to Cherry Hatrick, came The Henry Root Letters, which netted him some £100,000.
[OW5]
Most agree the unemployment system is amess. What to do about it, however….
Rip Up the Unemployment System and Start Again by Jacob Silverman
A New York State history of America's unemployment system shows a struggle between federal and state authorities ever since U.I.'s introduction in 1935. The underlying problem was one that hampers attempts to establish ambitious social programs today: "It was feared that a federal system could be declared unconstitutional due to its possible encroachment on states' rights." A compromise was established: federal guidelines with state administration and determination of benefits. That has had consequences that still reverberate. Between the states and various U.S. territories, we now have 53 different patchwork technical systems, unnavigable bureaucracies, restrictive eligibility criteria, and most importantly, meager benefits.

"The more space we give states, unfortunately, the more there's been a race to the bottom," said Elaine Weiss, director of policy at the National Academy of Social Insurance, contrasting U.I. with Social Security, a popular federally administered program.

Last year, a Labor Department report found that U.I. trust funds, which receive money from payroll taxes, had been underfunded in about two dozen states. A refusal to update technology and hire more staff has left these programs struggling to process a record number of claims. The problem is one of ideology and budgetary priorities, reflecting a country in which military planners receive more than they ask for while governments are far more parsimonious toward valuable—and popular—social programs. With proposals like a $15 minimum wage and Medicare for All finding more support, there exists "a serious conflict between public opinion—what people want policy to be—and policymaking," said Weiss. That call for more federal economic support may become impossible for some politicians to ignore, especially as programs like the Cares Act prove that simply giving people money can make a huge difference in alleviating poverty, means testing and targeting be damned. The success of that government stimulus has also led to calls from politicians like Ron Wyden and Rashida Tlaib for regular monthly payments throughout the crisis or even for a universal basic income.

As of now, a cruel, punitive attitude—along with a heaping of systemic racism—defines our approach to unemployment. As Weiss pointed out, policymakers stigmatize unemployment precisely in order to push through unpopular policies based on an ideology of austerity and deprivation. Under President Trump and a Mitch McConnell–led Congress, Republican leaders repeatedly tried to slash federal unemployment benefits, while their Democratic opponents lobbied for continuation of $600 weekly federal payments. Negotiations over a second stimulus package failed last year, in part, because of Republican disputes regarding how to phase out—not expand—federal unemployment benefits. Then–Treasury Secretary Steve Mnuchin led the charge, insisting that sending out onetime $600 checks would do more than regular payments. "It wouldn't be fair to use taxpayer dollars to pay more people to sit home," the millionaire film producer told Fox News.
[OW6]
If it sounds familiar, it's because we've heard it before…
Joe Biden Is 'Impervious' to Comedy, Claims WaPo Columnist By Kyle Smith
Quite a claim from Richard Zoglin in the Washington Post:
A sense of unease is starting to build. . . . The first crisis of the Biden Administration could be looming. America may have a president, the first in generations, who is impervious to impressionists . . . Biden, so far, has been impregnable. The voice is too bland and devoid of obvious quirks, and beyond the occasional 'C'mon, man,' his conversational manner too muted and self-effacing to give the parodists much to work with. . . . Biden's pleasantly boring presidency has been a welcome return to normalcy – but hardly great material for parody.
This column ran the very same day Biden forgot the name of his own secretary of defense and couldn't even remember what to call the Defense Department itself, calling it "that outfit over there." Biden has for many years exhibited a tendency for lying, bullying, weirdly aggressive yet pathetic deluded-old-man boasting, sniffing women's hair and cuddling them to the point where they start blinking out S.O.S. signals, and making all sorts of cringe-inducing comments about race. Oh, and if you were in the joke-manufacturing industry, you might also find giggles in the fact that Biden has tightened his skin so many times that his face looks like Jason Voorhees's hockey mask, his hair plugs are 100 percent rayon, and watching him try to get through a sentence is like observing a blind drunk trying to navigate his way through a mine field. Also he is 135 years old. If his minders let him talk to reporters for any length of time, he'd surely tell them all about how he used to wear onions on his belt (which was the style at the time).
It's one heckuva coincidence that the last time a Democrat was president, a leading comedy expert claimed it was impossible to make fun of him, too. Jim Downey, the longtime SNL writer who specialized in political sketches, changed his tune slightly when speaking of Barack Obama, who was such a monument to perfection that Downey spoke of him in hushed tones of trembling reverence: "If I had to describe Obama as a comedy project, I would say, 'Degree of difficulty, 10 point 10. It's like being a rock climber looking up at a thousand-foot-high face of solid obsidian, polished and oiled," Downey says. "There's not a single thing to grab onto — certainly not a flaw or hook that you can caricature." Actually, there was quite a lot to grab onto!
[OW7]
How Covid-19 Supercharged a Foster System Crisis by Michelle Chen
Lot of talk how disruptions to school has affect children, but the disruption to those without stable homes is even worse:
Right now, there are more than 400,000 children in foster care in the United States and, like Cook, many of those kids' parents have been struggling to navigate family courts and social-service bureaucracies upended by the pandemic.

When Covid-19 shuttered schools and grounded kids and parents at home, many child welfare authorities feared surging rates of abuse and neglect. One study looking at the first months of the coronavirus outbreak in New York City cited a dip in reports as evidence of the danger that teachers—who, as "mandatory reporters," are legally obligated to report any suspected child abuse—could no longer look out for signs of abuse or neglect. Reports of child maltreatment in New York City dropped 51 percent in the spring of last year compared to the same period in 2019.

California, Illinois, Florida, and other states saw similar declines in reported child abuse along with a slew of news stories about how they might indicate rampant, undetected abuse.

Advocates for parents in marginalized communities, however, say the alarms raised about hidden abuse reflect ingrained biases in child protective services, too eager to remove kids from their homes and drag parents to court in the name of saving children.
This Past Week At Ordinary Times:
Game of Thrones: Everyone in Westeros is Gonna Die by Kristin Devine
The Night King may be gone, the war may be over, but the forces of death have only just begun to stalk Westeros.
Saturday Spins: The Many Shades of Blonde on Blonde by Christopher Bradley
To make the double feature work, I will do my typical track by track, but do a little comparison between the two Blonde on Blonde albums.
Who Mourns for the GOP? by Dennis Sanders
You can't leave the GOP to its own devices, not in a two-party system. Why the fate of the GOP matters to American democracy.
Independence Day Speech: President Biden Version, Not Bill Pullman by Andrew Donaldson
The president's "this Independence Day" Covid address is getting reaction. In other words, the line and imagery worked as intended.
Growing up in the System by John McCumber
There are still too many people of my experience trying to apply their "the system" to today's problems and today's jobs.
Justice, Bail, and Bigo Behaving Badly by Em Carpenter
The judge called Richard "Bigo" Barnett "brazen, entitled, and dangerous." What would I tell Mr. Richard Barnett if he were my client?
The Two Year Chit: A Filibuster Suggestion by Burt Likko
What might be done to mitigate the contra-democratic effect the peculiar tradition of filibuster has in the Senate? Burt Likko has an idea.
Sunday Morning! "How Proust Can Change Your Life" BBC2 by Rufus
I'm feeling a bit under the weather this week, so I think I will let Ralph Fiennes and the BBC fill in for me with "How Proust Can Change Your Life"
Saturday Morning Gaming: Digging In The Back Catalog by Jaybird
Going back and digging out games that I had intended to beat, but never, did with Hand of Fate and Ruiner
OT Contributor Network: John McCumber Talks ZZ Top
Ordinary Time Contributor John McCumber joined Keith Conrad on his "The Greatest Story Ever Podcast" talk about driving ZZ Top.
OT Contributor Network: Dennis Sanders' Polite Company Podcast
Ordinary Times contributor Dennis Sanders podcast, Polite Company, has a new episode entitled "We Have Some Healing to Do"
Game of Thrones: Ready, Willing, and Ableism by Kristin Devine
The eyeroller disdainfully says "Game of Thrones is just show!" But problematic beliefs like ableism are like belly buttons, we all got em.
Sunday Morning! "The Prisoner" by Marcel Proust by Rufus F.
The Prisoner by Marcel Proust's depiction of doomed and obsessive sexual jealousy is not nearly as bleak as I remembered. It's tragic, but it's a light tragedy.
What is the Goal of Vaccine Discourse? by Eric Medlin
The goal of vaccine discourse should be to share information that will push as many people as possible to legally obtain the vaccine.
Cancellation, Culture, and Copyright by Daniel Takash
What separates the Dr. Seuss incident from more recent cancellations is that it has turned into a discussion of copyright terms
Wednesday Writs: Chief Justice Roberts All By Himself by Em Carpenter
Chief Justice Roberts finds the majority's decision to be an unwise expansion on the power and purview of federal courts
They are Newton's Laws of Motion by Vikram Bath
It seems like students should at least be told that others refer to them as Newton's laws of motion even as they chose to refer to them differently.
Mini-Throughput: Rubin Observatory Edition by Michael Siegel
This amazing feat of engineering is going to make a huge number of breakthroughs on some of the outstanding problems in astrophysics.
Saturday Morning Gaming: On Replaying the Campaign and On Not Bothering To by JayBird
Marvel's Avengers just announced that they will Implement New Game+…I didn't know they hadn't.