Pity Parler 3: Amazon Brings the Receipts in Lawsuit Filing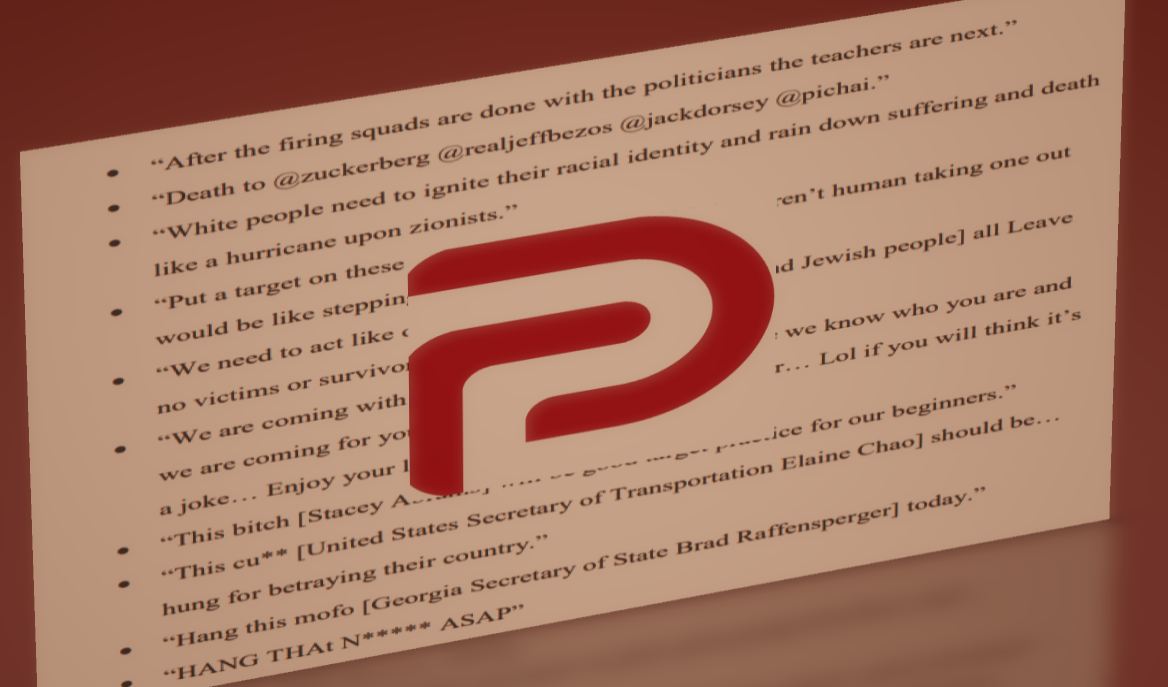 The line from most folks since Amazon Web Services "de-platformed" the troubled Parler social media app has been concerns that it was arbitrary and an example of Big Tech censorship. Thanks to court filings, Amazon is now painting a very different picture, one that goes back to months of warning Parler about the content they were allowing:
Amazon hit back at Parler on Tuesday after the alternative social media site filed a lawsuit against the corporate giant this week following its suspension from Amazon Web Services.

Parler on Wednesday entered its third day of being offline after Amazon Web Services cut off the upstart platform from its cloud hosting service following last week's deadly riot at the U.S. Capitol.

"This case is not about suppressing speech or stifling viewpoints. It is not about a conspiracy to restrain trade," Amazon Web Services said in a response to Parler's lawsuit. "Instead, this case is about Parler's demonstrated unwillingness and inability to remove from the servers of Amazon Web Services ('AWS') content that threatens the public safety, such as by inciting and planning the rape, torture, and assassination of named public officials and private citizens."

Amazon Web Services said it told Parler repeatedly that content on the site violated the two companies' agreement. Suspension was a "last resort" to block access to violent content, AWS said, "including plans for violence to disrupt the impending Presidential transition."

"There is no legal basis in AWS's customer agreements or otherwise to compel AWS to host content of this nature," the response reads.
And what was that content? The court filing lists examples taken from Parler that Amazon had been warning needed addressed dating all the way back to November. Here is some of them, and be warned, even with certain words blocked there is graphic and vile stuff following so content warning: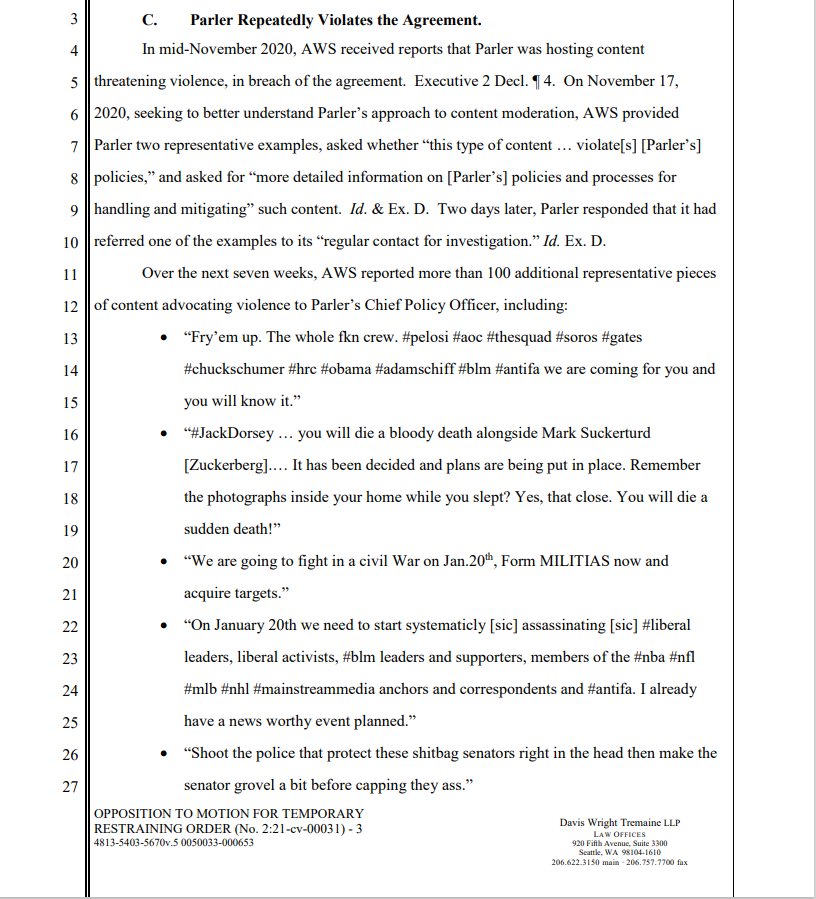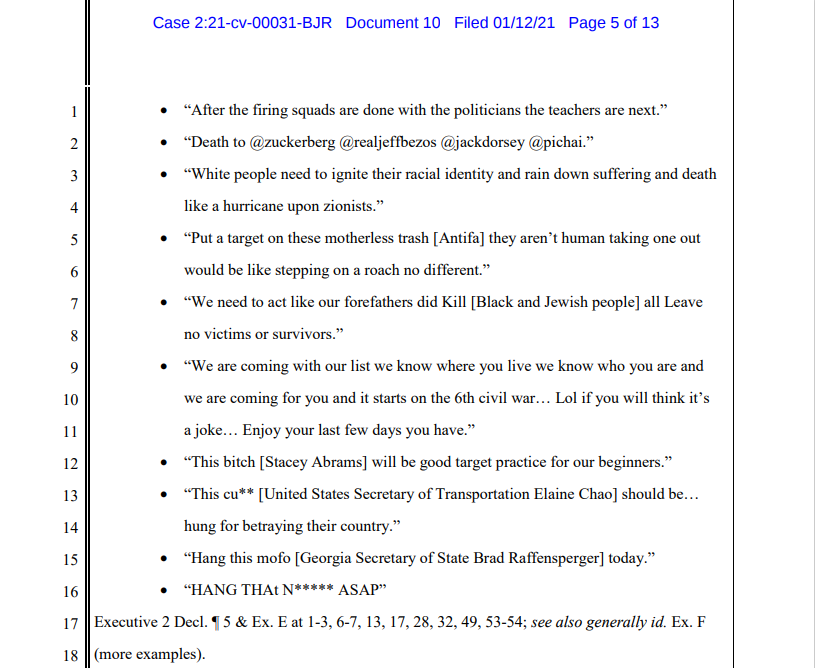 Once again, from earlier in the week, Em touched on the First Amendment argument:
Finally, let's address the issue of social media deplatforming. Trump lost his Twitter account, and now many others of a conservative stripe have been suspended. Then, Apple and Google Play took Parler, the MAGA-dominant Twitter competitor, out of their app stores because of a lack of moderation allowing explicit threats of violence on the platform. Personally, I disagree with their actions on principle. Silencing these voices does not change their opinions or stop their actions, but it does make them harder to trace. I suppose there is an argument for preventing spreading of dangerous thoughts and suggestions to others vulnerable to influence, but that is a precedent we should be very careful about setting. In any event, Google, Apple, and Twitter are not our government, no matter how much Jack Dorsey might want to be an overlord. It is not First Amendment censorship.
Parler deserves their day in court, and Big Tech has many issues that need to be debated and thought out. The internet is one of the greatest tools for freedom we have ever had, and we had better treat it as such both in practice and in regulation of law. But the more that comes out, the harder and harder it is to see how Parler did their own due diligence in the design, intention, and operation of their product. Now they will be paying a price for it, and that is not the fault of Big Tech, censorship, or political and/or business opponents: it's Parler's.