Sunday Spins: Kurt Vile & Courtney Barnett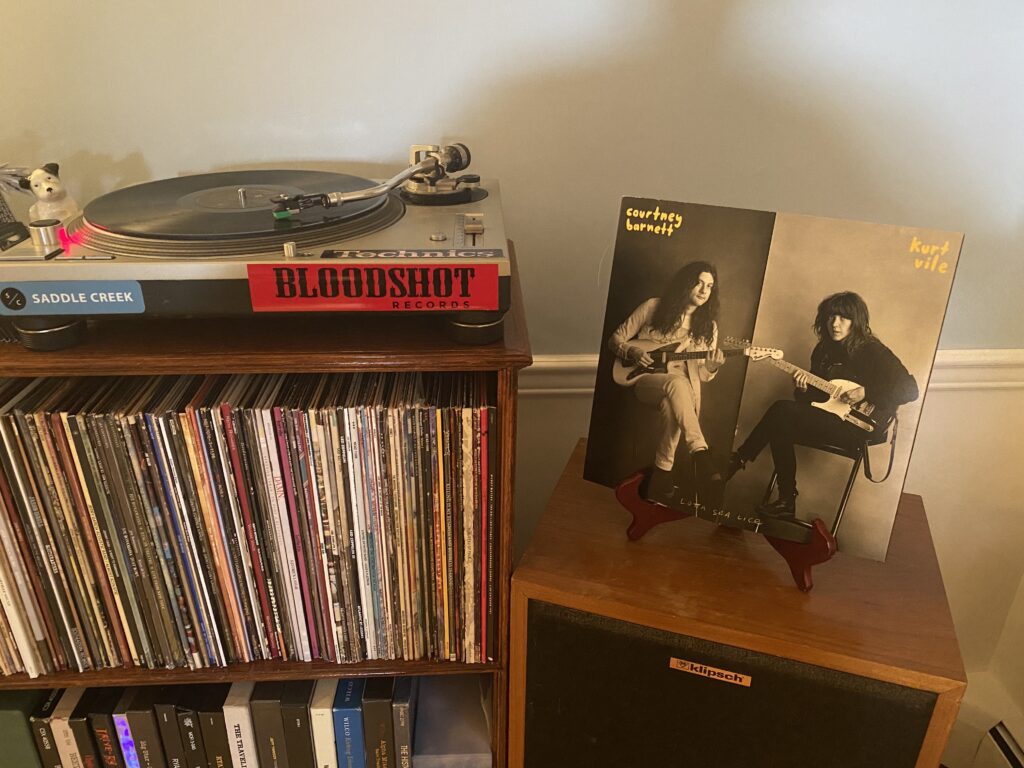 Alrighty, new year, but not a new record because I have around five or so mysteriously "in transit" per the USPS. Last time, we celebrated Keith Richards and Chuck Berry. In between, I compiled my list of best records released in 2020. I went to the randomizer to select this week's LP, and boy did it not disappoint. It spat out a collaborative LP by two great songwriters.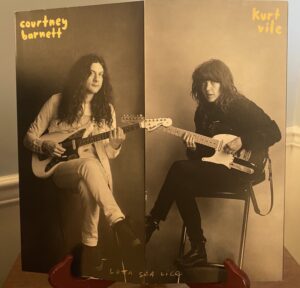 Kurt Vile and Courtney Barnett
Lotta Sea Lice
2017
Commentary
Kurt Vile is one of America's great underrated songwriters and Courtney Barnett, who is a native Australian, has released a few really great records over the past half decade or so. Both of them style their songwriting and performance similar to John Prine: talking, humorous, and deadpan lyrics told melodically. In fact, before Prine's untimely death, he and Vile recorded a duet of "How Lucky."
These two were jamming one day and decided, hey why don't we do an album together? The result is this 9-song LP filled with indie/alternative jams. The artwork is pretty simple photography of the artists on the front and back. The record jacket opens like a book, instead of a gatefold, to reveal photos of the personnel, the artists, tracks with lyrics, and acknowledgements.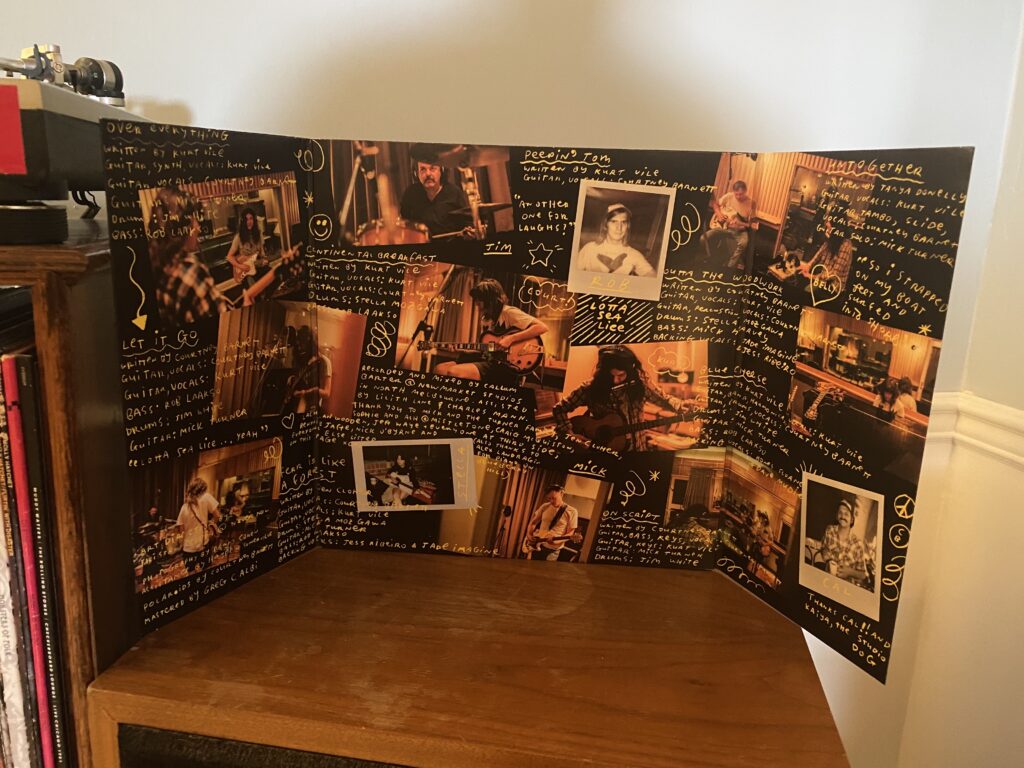 Kurt and Courtney1 went on a 21-date tour together in support of this album, donating a portion of every ticket sale to benefit the American Civil Liberties Union. Aside from originals that they wrote together, they cover one of their own songs each, a song by Barnett's then girlfriend, and finally a cover of a song by the band Belly. As of now, there are no plans that I have seen for them to collaborate on another record, but who knows what the future actually holds!
Track By Track
1. Over Everything
A lot of the songs on this album are melodically smooth and feature dueling guitars that are not heavily distorted, but have just enough chorus and reverb dialed in to make you feel like you're on a beach. "Over Everything" has dueling verses with Kurt and Courtney singing about their creative process, happiness, sadness, etc. The video is pretty neat and has them both lip syncing each other's respective verses.
Courtney Barnett & Kurt Vile - Over Everything (Official Video)
2. Let it Go
What I enjoy about collaborative albums is digging around to read about the creative process. I found an interview where Barnett describes writing the music to this song in her early twenties, but was unable to put lyrics to it. So, when they were in the studio, they did it on the fly. The result is a hypnotic jam about freeing your mind of worries before they consume you.
3. Fear Is Like a Forest
Barnett was in a relationship with Australian singer-songwriter Jen Cloher for a number of years. Cloher is a great musician as well. This is a cover of one of her songs which is a simple love song about wanting to be or enjoying being alone, but longing to have companionship. It is a great jam sung as duet.
4. Outta the Woodwork
Originally a song written by Barnett and featured on her EP, The Double EP: A Sea of Split Peas released in 2013. Kurt put's his own rock n roll spin on it and Barnett sings background vocals and harmonies. It's certainly a good reinvention of the song.
5. Continental Breakfast
This is my favorite song on the album for many reasons. The first reason is that is slaps, it has a great sound that us again reminiscent of being on a beach somewhere. In fact, the lyrics reference this:
I walk like a bruised ego along shorefront property un-owned to me
But I'm feelin' inferior on the interior don't ya see
Guarded and sentimental (and after all, its just a rental)
The second, is that the beach it is referencing is in all likelihood Ocean City, NJ. My in-laws have a house there so it is a place I hold near and dear. I love spending time there. Kurt Vile is a native Philadelphian, so it is likely he spent or spends a lot of time there as well. In the video for the song, there is some footage from Ocean City as well. Overall the song is about their (inter)continental friendship and how they first collaborated on writing this record while residing on different ends of the earth.
Courtney Barnett + Kurt Vile - Continental Breakfast (Official Video)
6. On Script
At first it would seem Barnett wrote this song as an answer to her critics that said the song is about a musician who performs always the same songs or live show "on script." In the interview I referenced above she said that it has nothing to do with that at all, and does not reveal what it is actually about. It is haunting and slow, but I kinda like it.
7. Blue Cheese
This is a fun song that sounds like a country song. It has some fun references to "reefer" and "game genies," and even one about Vile's friend and sometime collaborator on music videos, Tom Scharpling. Vile talks about how this is a song he wrote in his teens, but pulled it out for this record and reconfigured the lyrics a bit.
8. Peepin' Tom
Kurt Vile originally wrote this song, entitled "Peepin' Tomboy" for his 2011 release Smoke Ring for My Halo. Barnett had done her own arrangement for this record and Vile really dug it, so they put it on there. It is really just a solo Courtney Barnett song, I am sure Vile played some instruments on the song though. It is actually kind of sad and depressing, but it sounds great.
9. Untogether
The last song on the album is a cover of a song by a pop rock band from the early 90s called Belly. I listened to both versions and I have to say I prefer the original by a nose. Kurt and Courtney do a good job, but hey, decide for yourself: