Wonder Woman 1984: A Great Throwback in More Ways Than One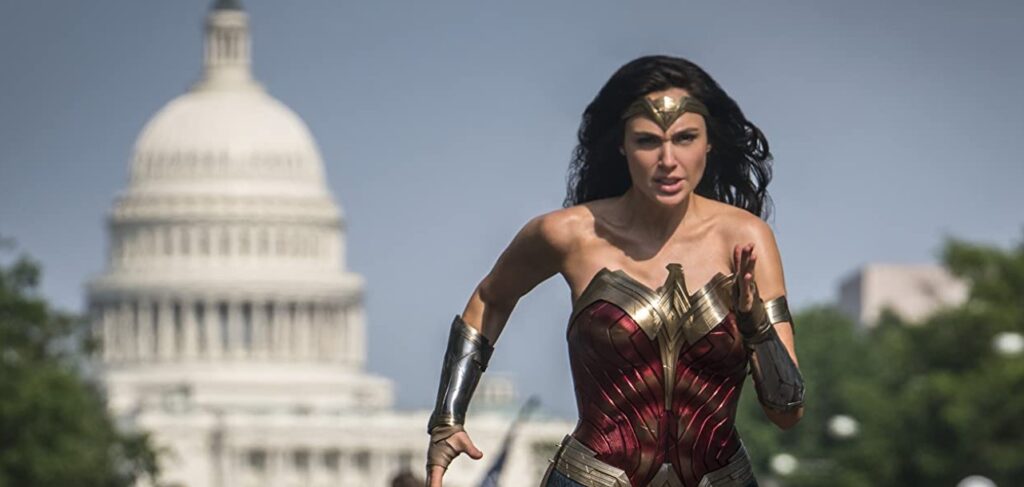 This review does not contain spoilers.
The DC Extended Universe is dead. While Zack Synder's director's cut of Justice League is set to come out in March 2021, the multimedia connected universe birthed by 2013's criminally underrated Man of Steel is dead in all but name. In its place are a barely and incomprehensibly connected series of films starring DC's biggest heroes. 2018's Aquaman (a campy romp) and 2019's Shazam (a shallow but uplifting adventure) feel totally divorced from the Snyder universe. Following in that vein is Wonder Woman 1984, a direct sequel to 2017's Wonder Woman that all but ignores a wider universe. Its lone mid-credits scene doesn't tie into the greater DC Universe in any way, and frankly the one clear tie it has to the events of the Snyderverse is a musical cue late in the film.
In its place is a fascinating look into the past of superhero cinema: a solo, disconnected experience that isn't interested in establishing a broader world. This was a wise choice. The original film borders on a modern classic, with only its third act seen as anything less than stellar in the public eye. Wonder Woman 1984 benefits from this creative freedom to follow what worked (Wonder Woman) rather than what didn't (the broader DCEU). In a way, it resembles movies like 2004's Spider-Man 2 and 2008's The Dark Knight — a wise choice given their exalted status in both my personal rankings and the opinions of the public at large. Like Spider-Man 2, the focus is less on the action than it is on the characters. The vast majority of its runtime focuses on Diana Prince, Steve Trevor, and new villains Barbara Minerva and Max Lord. This may frustrate some looking for a nonstop CGI fight-fest, but it is rewarding for those who value character. The moral dilemmas, and twists and turns that it takes, provide an interesting plot that mostly maintains its focus amidst a slightly bloated runtime.
Trevor's return concerned me going into the film, but I was more than willing to give it a shot. The film not only justifies that decision easily, but it also takes it down a natural route with a very satisfying conclusion. Slightly less successful are the plotlines revolving around Minvera, played excellently by Kirstin Wiig, and Lord, played by The Mandalorian star Pedro Pascal. I'm still a bit unsure about the resolution of their plots, especially that of Pascal. On the whole, however, I felt both provided interesting adversaries for the main duo for the vast majority of the runtime. Minerva in particular is a fantastic addition, a sympathetic character that has a complicated relationship with Prince.
The film boasts some stellar action sequences — the strongest is a thrilling truck chase in the deserts of Egypt — but they aren't the focus. Aside from that one showstopper scene, I'm not sure they quite match up to the action of the original. That being said, from a visual perspective the film far surpasses the original. This is a movie that deserves to be seen on the biggest screen possible; every detail was apparent on the massive Dolby Cinema at my local theater. This is a straight-up gorgeous film with fantastic cinematography. From the deserts of Egypt to the mythical island of Themascura to the 1980s Americana of Washington, DC, every frame of this film oozes quality. The soundtrack from Hans Zimmer is also fantastic; while I do miss the presence of Rupert Gregson-Williams some, Zimmer produces a spirited and epic score that matches the film well. One song in particular shocked me in a good way, and that song alone justified letting him score the film.
Not everything in Wonder Woman 1984 works. Like the original, the third act is somewhat shaky at points, and I'm not entirely sure about the ending. However, I'd be lying if I told you I came away less than satisfied, and on the whole, I think this is an absolutely worthy addition to DC's rapidly improving filmography. What they lack in continuity, they are more than making up for in quality. And if that means more interesting, fun, and straight-up excellent films like Wonder Woman 1984, I'm more than happy with their direction.