Weekend Plans Post: Just when I thought I was out, they pull me back in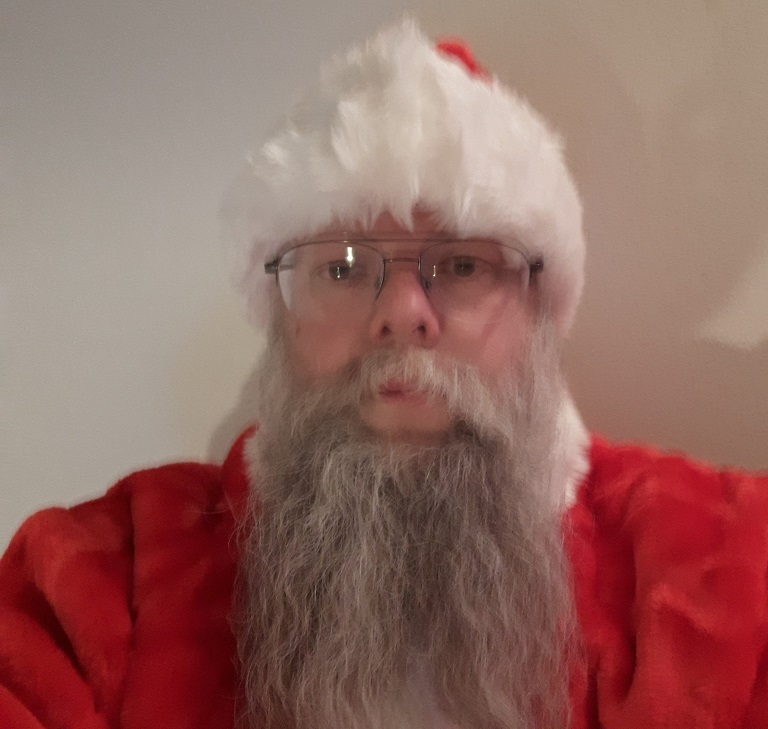 Way back in 2007, I got a new job at a new place that did stuff like have work parties. I had never worked at a place where I was one of the workers invited to the work parties. As a temp or person in "managed services", one of the benefits given to employees was to give them the ability to tell temps/managed services people "you can't come to the Christmas party".
Sometimes we got to pick over the leftover Christmas cookies the following week.
But in 2007, I *FINALLY* became an employee! Of a real company! For the first time! And I got asked "hey, Jaybird. We need you to be Santa at the Children's Christmas Party". It was straightforward as heck. I'd show up early, the manager asked me to not smoke a cigarette that morning until after the party, I'd get dressed up, go into the room, sit on my throne, and The Elves would bring me presents and whisper a name in my ear. I'd bellow "JOHNNY" or "SUZIE" and the trembling child would walk forward, sit in my lap, start screaming, parents would take a picture, the kid would take the present, and leave. Next! Easy peasy.
This was always the most stressful part of the year for me. It was terrifying for the kids, it involved trying to not terrify the kids while wearing a fake beard over my real one, and it easily ate up a Saturday because the Morning was gone, and then I had to recover the rest of the day and then it was Sunday. But, you know, it was my first real job as a real employee at a real company and if a Santa they needed, a Santa they'd get. Back in 2012, I wrote down the post for what turned out to be the last Santa event for me at that company before getting a new job a few months later.
And the new job had a Christmas Party, but it was intimate. A dozen people taken out to dinner. More importantly: NO SANTA. The CEO wore a Santa hat whilst he mingled among the workers and that was it. It was nice.
And so the future Christmas parties went. We went from a dozen employees to a couple dozen and taking over a corner of the restaurant to taking over the entire dining room to having to change restaurants entirely. And there was still no Santa. The CEO wore a Santa hat whilst he mingled among the workers and that was it.
But then we had a global pandemic. And, this year, we did not have a Christmas Party. So the CEO said "hey, we can do a Christmas Zoom call!" and he gave me a call and asked me if I would be Santa for the Christmas call. Due to the pandemic and all. I was given a list of Children's names and a list of the names of the Elves on the Shelves. My schtick was to name the kids, say I've been getting reports from the little elves, and ask what they wanted for Christmas and nod sagely. Okay, fine.
My boss gave me a call and told me that, in their house, the elf on the shelf stops working when one of the kid touches the elf… and the elf got touched on Tuesday. Please bring this up.
So, anyway, the Christmas zoom started, I named all of the children, I named the elves, I asked about what they wanted for Christmas. When I got to my boss's family, I mentioned that I had not been getting reports from "Olaf" for a couple of days and I didn't know what was going on with that. The little girl stood bolt upright, turned on her heel, and left the call. After a couple of minutes, she came back and spent the next minute explaining to me exactly what happened and how the elf came to be touched. I explained that I could reboot the elf and get him working again.
We then all sang Jingle Bells, I wished everyone Peace on Earth, an end to the COVID, and a Merry Christmas.
And, jeez, I had forgotten how stressful Santa Clausing can be. As such, this weekend will be spent recovering from being Santa.
So… what's on your docket?
(Featured image is one of Santa's Helpers. Photo taken by the author.)