2020 In Film: The Virus Complicates Cinema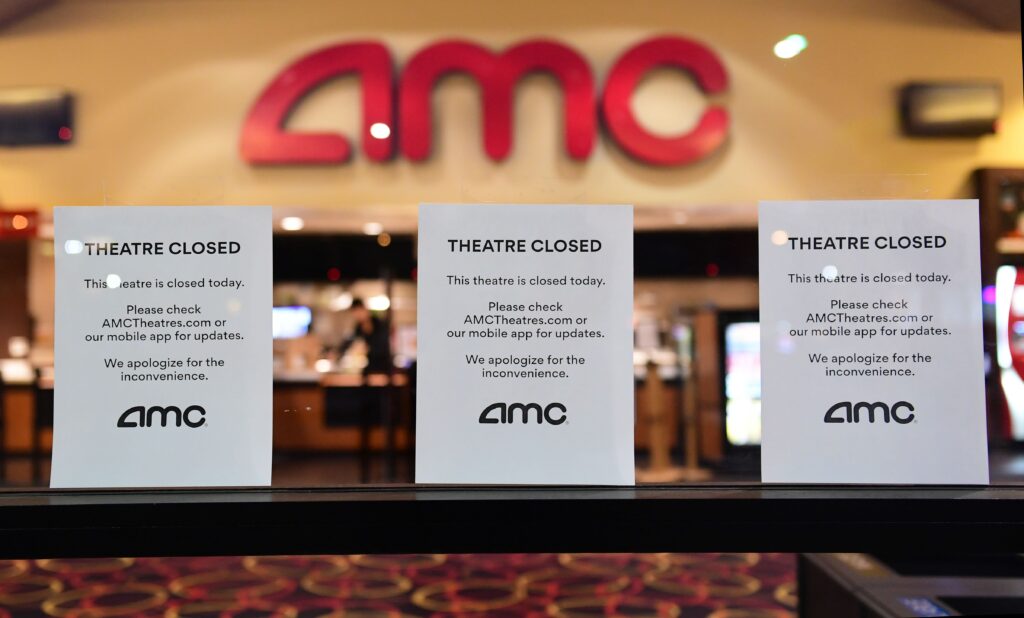 About a year ago I wrote a piece on my belief that cinema had a strong year in 2019 and now as 2020 starts to churn towards the end, it's time for another report card for the industry. Historically, rough economic and political environments have given the movies chances to give us an escape from the real world and some of our favorite films have come out during these periods of tough times. Golden age classics like It Happened One Night or Casablanca came during the depression and second World War. Musicals like My Fair Lady and The Sound Of Music gave Americans an escape during the socially tumultuous mid to late sixties. Jaws and Star Wars showed up during the bad news post-Watergate seventies. The Lord of the Rings trilogy coming in the aftermath of 9/11 and modern classics like The Dark Knight helping us forget war and economic trouble in the late 2000s. And just recently the Marvel Cinematic Universe entertaining us as we slogged through a slow economic recovery and a divisive time for the country. In 2020 with recession and a horrific pandemic ravaging the world, cinema on paper would have had a chance to help us escape our troubles once again. That is if cinema could escape the very troubles we're facing this time.
Obviously lives lost, personal financial hardship, political turmoil, and the like are all the biggest effects of COVID-19. But among the many industries hit hard by the pandemic, save for maybe dine-in restaurants, no other industry may have taken as much of a hit as the movie industry did this year. A year ago, cinema was coming off a hot schedule filled with blockbuster popcorn films that featured a taste for every kind of movie fan; this year we've been struggling to see big titles get released and counting on VOD more than ever before. Last year the movie studios (mostly Disney) saw billions of dollars come into the box office with all but one of the top ten worldwide grossing films making a billion; this year the top worldwide grossing film as of this writing hasn't made even half a billion. Last year film festivals and award shows were highly competitive with the industry churning out some highly well criticized films and incredible acting performances; this year those festivals struggle to be showcased and the awards ceremonies have been postponed to give a little more time for more high-quality films to qualify for contention. And finally, cinema has found itself in the crossroads of major change as movie studios have begun to face-off with theatres in attempts to see who'll blink first as pressure mounts on the studios to release these films, they've spent hundreds of millions making – but they keep delaying.
Folks a lot of negative has happened in 2020 and the art and business of movie making has not been immune to that curse. I have to report back that 2020 was NOT an overall good year for the movie industry…but it wasn't ALL bad either.
– Popcorn Flicks (Mostly) Take A Back Seat
It's not that there haven't been some popcorn flicks this year to draw crowds. This year saw a new Bad Boys film, a new live action Disney re-make in Mulan, and even a live action Sonic the Hedgehog film among others. But the choice of picks for movie fans looking for an escape from their favorite go to franchises were much smaller this year than in recent times. Instead, the library of films that tried to fill the space were cheaper, lower quality, straight to VOD affairs such as Fatman or Money Plane. The kind of films folks usually barely notice coming out each year but may have had to try out when jones-ing for that new Marvel or Bond film that they were looking forward to instead. I try to be respectable of the fact that even the lowest quality cheap film takes a lot of work and effort from a whole crew to make happen, but you'll forgive me if watching Frasier Crane and Edge argue over an airplane camera on my phone was less exciting than watching Godzilla and King Kong's long-awaited rematch on the big screen.
Movie studios had a whole slate of franchise driven blockbusters ready to show off this year, but the pandemic forced their hand as theatres closed and crowds started to not show up. Month after month a shocking and yet inevitable delay of a big money maker messed around with cinephiles' scheduled plans for enjoying a new action flick or superhero film. I found myself spending each weekend looking to see what other major release I no longer had to look forward to the closer we got to would be released dates. Thus, the year's schedule saw popcorn flicks take a back seat like has not been seen in the movie industry in a long while.
Now I can already hear the arguments as to why this might be a good thing. "Hollywood needs to get creative again anyways. These movies are just shut your brain off entertainment. Enough with the sequels and prequels." And I think there's something to some of those arguments, but as I've argued in the past as well these films made merely for entertainment are like comfort food to some and each builds up a fan base that wants to see what the next chapter of their favorite franchises will be. Plus, these are the kind of movies that drive people to come to the theatres, helping them to stay open and for the industry to have money to make more movies – masterpiece award winning cinema included. I'm very opinionated about my movies, but I don't try to be a snob and look down on these. Sometimes these sorts of films have given me some of my favorite movies of the past few years. And a few months back as I checked up on the upcoming movie schedule it really hit me how much I've missed the over-marketed, over-budgeted, big CGI effects, popcorn flick in 2020.
– Movie Theaters Might Be In Real Danger
Of course, with so many major titles being delayed for 2021, pandemic regulations, and crowds being hesitant to show up in the middle of all of this, theatres have struggled to stay open. My own local theatre has shut down indefinitely twice and I saw for myself just how much it struggled to attract crowds during this pandemic even when a major film like Tenet had come out. This has lead to movie studios who are holding on to films that they spend hundreds of millions on to make to either make small window exclusive deals with these theatres or announce such steps like having the films simultaneously released on VOD or even streaming services. Thus, there has been a lot of talk of this being the first step of the death of the movie theatre in light of the most pressing time for the big screen industry since perhaps the advent of television and the loss of studio ownership.
There is an argument by some that its "good riddance!" to these theatres. They hate the sticky floors, the overpriced movie tickets and concessions, the people on their phones, the crying baby, and such. Having a film just come straight to their television or phone is much easier and comfortable for them. Then there's others (like me) who enjoy the theatrical experience even with some of the inconveniences and live for that weekend trip to the big screen to watch a new movie and perhaps get involved with the audience during really big "whoa!" moments.
I understand why some aren't crazy about heading to the theatre these days, streaming services have really changed the game on how we consume media, and, in a day and age when more and more big-name films are saturating the busy season, it's easier to stay home than pick what movie to spend so much money on. However, I would caution that the studios make a lot of money on these theatrical runs, and this money goes into making some big visual effects films that people crave for plus the award-winning films cinephiles want to judge each year. If the theatres shut down, not only do many who work at these cinemas lose their jobs, but the studios might have to change their budgeting for what kind of projects to heavily invest in if streaming doesn't properly fill the space that theatres did.
Anyhow my personal belief is that theatres will find a way to survive as a whole – specifically the big-name brands in big cities. The biggest victims will likely be the smaller non-brand name theatres that might be the only way for someone in a small town to check out the newest Avengers movie on the big screen. I also anticipate that the big names theatres that can survive the hit in the cities will probably start to experiment with and expand on their already evolving accommodations for movie-goers (in-theatre bars, dining options, leather seats that recline, seasonal passes, etc) to keep them coming back. There's no doubt the theatrical industry has taken a huge hit from this year and will be going some major changes, but I'm optimistic some form of the big screen showings will survive at least in the near future.
– Major Changes To Awards Season
One of the biggest changes in 2020 has been to the film festival lineups that have become so important for campaigning new films for best film award nominations or would be award winning acting performances. Awards from everywhere such as the Oscars, the BAFTAS, the AFI, or even the Golden Globes have all pushed qualification to early 2021 instead of ending it with 2020. This has lead to the unofficial "Oscar Season" being pushed from November and December to more around Christmas to late February. Many big-time awards films, including a big favorite like say Nomadland or The Father, have delayed to February for wide release. Usually in the past the start of the year can be rough as studios dump films they're not confident on and focus mostly on awards season. But 2021 is shaping up to see two Oscar seasons of sorts with the start of the year (For the 2021 ceremony) and the traditional end of the year (For the 2022 ceremony).
However, there's also some would be award contenders that decided to play it even more safe and delayed their films for contention for 2022 instead of 2021. This has led to a more wide open, less clear favorite field between contenders for 2021's awards season whether it be Best Picture or Best Actress or even something like Best Sound Editing. A lot of potential heavy contenders have given way to the films still hell-bent on qualifying for the soonest awards ceremonies. However, this will probably mean that 2022 will be especially competitive with even more awards worthy titles competing with each other than usual. Meaning 2021 could end up another 2019 where delays for films in 2020 leads to a saturated and packed 2021 schedule for both popcorn flicks and awards bait movies and performances.
– The Good From 2020 Cinema
But while it was a rough year for the movie industry, I do think there were some highlights. For one the Academy of Motion Picture Arts and Sciences have completed the most diverse set of members in its history, giving way for the awards' nominees and recipients to break the mold. Another being that in a year without many big titles, it allowed smaller titles to get a little more spotlight and marketing than they would have had otherwise. This gave way to some cinephiles having an embarrassment of riches of new independent films and streaming service offerings to discover.
For me the resurgence of Amazon Studios was a big plus this year. From the great sci-fi flick The Vast Of Night, the fun coming of age film Troop Zero, or the incredible lead acting performance from Riz Ahmed in Sound Of Metal, the streaming service has delivered some great less flashy films. Hulu also started to get more involved in releasing their own films, the highlight for me being the incredibly funny and philosophical Palm Springs. Netflix gave some big-time directors a chance to work with them allowing us to enjoy critically acclaimed films like Spike Lee's Da 5 Bloods, David Fincher's Mank, or Aaron Sorkin's Trial Of The Chicago 7 this year from the comfort of our homes. The space was filled up by original films with original content, and we got some real gems from these movies. In a dark year of movie delays and theatre closures, at least we still had some films come out to help us wait out the pandemic from home with some entertainment.
As I write this, there still remains more than a handful of new films to come out to round out the 2020 season for cinema. Some of those films will stand out as perhaps among the best of the year. We've been blessed with some real hidden gems that have emerged during a tough year for us cinephiles. But the movie industry ends 2020 with some real questions ahead. Will theatres ever bounce back to the level they were at before the pandemic? Will they die off as a result of these studio deals to rush movies past the theatre? Will streaming services start to truly take over as the new box office? Will popcorn flicks find their drawing power again in a post COVID world? What will two awards seasons look like next year? After a year that really tested Hollywood's (and many of our's) patience, I'm hopeful a year from now I can write a new report card that the movies are back in full force. But we'll have to see how we as an audience decide to watch cinema in the year ahead. The movies can be in for a big rebound sooner than later, or we could be on the cusp of a truly seismic shift in how we consume and even award films.