I Left My Heart in Arecibo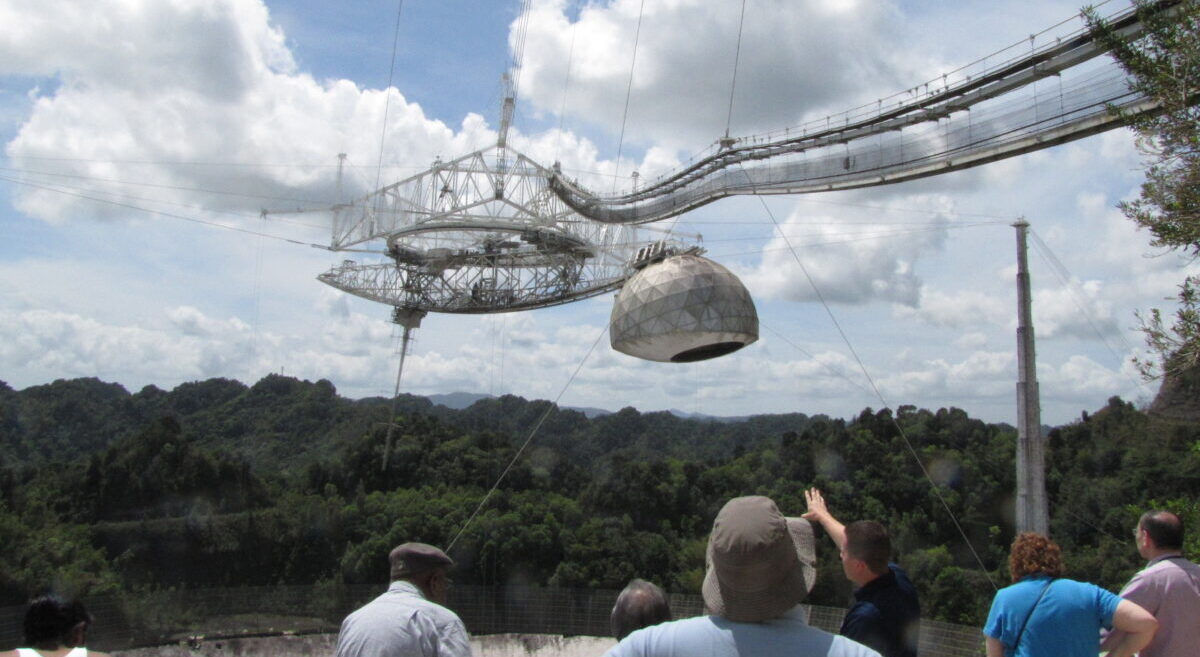 Puerto Ricans tend to be a proud people. It's not the kind of pride that believes they are better than others. No, it's that feeling that you're special that you have something that no one else has.
I learned that pride from my mother a proud Puerto Rican woman. I remember hearing stories about the island and all the things she loved about Puerto Rico. She would talk about El Yunque that massive rain forest on the east side of the island. She talks about the fact that she knew Roberto Clemente, the great baseball player for the Pittsburg Pirates. There is one thing that made her swell with pride and I can imagine it was a source a pride for millions of Puerto Ricans both on the island and on the mainland United States. It made me feel proud to be Puerto Rican and when I was a kid, I had never seen this place or really understood what it did. Arecibo was the world's largest radio telescope from 1962 when it was built until a few years ago when a larger radio telescope was built in China.
It hurts to say "was." Not simply because it isn't the largest telescope anymore, but because it is no more. In the early morning of December 1, the massive 900-ton platform collapsed into the telescope. The platform which was suspended above the telescope was already unstable because the cables that kept the platform up broke in August and November. So now the end of Arecibo isn't fictional, it is here.
I think that all Puerto Ricans right now are feeling a sense of sadness. Arecibo brought so much joy to people; whether it was local kids that came to the telescope and left instilled with love for astronomy to scientists who knew of all the great discoveries the telescope found. Arecibo reached out into the depths of space to find planets and stars. Puerto Ricans could look at Arecibo with pride in knowing they were contributing to science, inspiring people around the world.
I am thankful that I visited Arecibo in 2012 with my parents and my husband. It was wonderful to see this gigantic telescope. I was awed by its sheer size, nestled into the mountains west of San Juan. I'm thankful for the experience and I am so sad that other generations will not get the chance to see this scientific jewel.
There is a gaping hole in the heart of many Puerto Ricans now. This beautiful island has gone through so much in the past few years from hurricanes Irma and Maria to the earthquakes and the fiscal crisis. Now, this. I join in mourning with the scientific community and with other Puerto Ricans near and far. Today, Arecibo the pride of Puerto Rico is no more.
But I also give thanks that mi Boriquen was able to give the world a chance to see the heavens. Thank you for your service, Arecibo.