Georgia, Everybody Loves You Now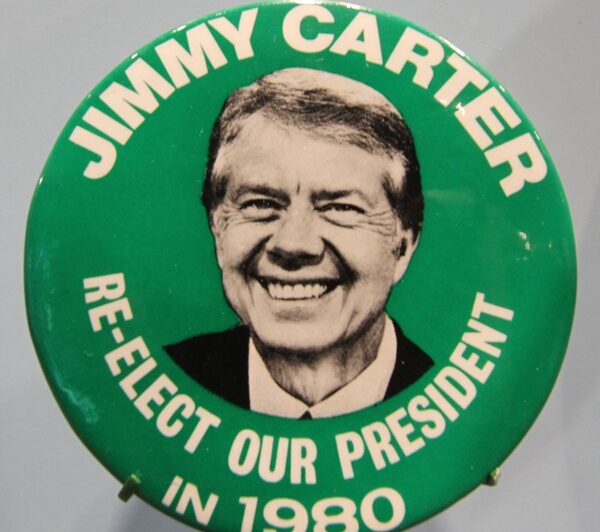 All the lights are turned on Georgia. I don't know much about the state, but that's okay. Neither do most of the people doing the light turning. The important thing is that the state and its citizens do exactly what I want them to do when I want them to do it.
Take Brad Raffensperger, Secretary of State of Georgia. My co-blogger Andrew has done good work documenting Mr. Raffensperger's steadfast commitment to doing his job. Mr. Raffensperger has eschewed illegally manipulating the votes in that state to Trump's favor. And yet he is (or was) a Trump supporter. Before the election, if he had been on the radar of any my liberal friends (fun fact: he wasn't), we would have considered him one of the Very Bad People Who Must Be Condemned At All Costs.
Now all is forgiven. Everybody wants to know his name. He is a Man Of Principle Who Speaks Truth To Power And Honors His Oath To The Constitution.
But nothing lasts forever. During the upcoming senate runoffs, Mr. Raffensperger might steadfastly honor his oath by enforcing voting laws that are inconvenient for the Democrats. Or maybe in the coming years he'll run for Congress. Maybe he'll caucus with the Absolutely Horrible No Good Bad Guys.
Let's take a look at Georgia the state. In case you haven't heard, it flipped. Four years ago, it went for Mr. Trump. This time around, it went for Mr. Biden. According to the 270 to Win website, Georgia hasn't voted for a Democrat since 1992, and that was probably a Perot thing.
I have never been to Georgia. Very few of my friends have, either, outside of a connecting flight in Atlanta on their way to somewhere else. (To be fair, some of them have probably attended conferences in that city.) If you had asked any of my friends about their opinions of Georgia, you'd probably get some tsk-tsk'ing about everything that's wrong with the region in which the state finds itself–and with the type of people they imagine live there.
Never mind that the city in which most of my friends reside and work has its own checkered past and present. No, my friends don't approve of the police violence, or the rioters who use the police violence as justification for the riots. But gosh darn it, people live where people want to live. They want to live in Big City, but in well-policed neighborhoods safe from the rioters.
Yes, I know that tu quoques are fallacious.
By the way, my alderman–and local Democratic committeeman–expressed his support a couple months ago for working with the Trump administration to bring soldiers into the city. But he probably voted for Biden so it's all good.
At the moment, everybody loves Georgia . Its voters have walked away from their mistakes. Now, it is a Very Important Place, The Center Of The Stage for the fate of the nation.
But nothing lasts forever. Everyone awaits Georgia's reply in the runoff races for the Senate. So do I. If the Republicans win, you can bet my friends won't be gathering around to sing the state's praises. The jokes will resume, even though the same people who voted for Biden will still be living in the state.
Or maybe Georgia will finally make the switch and earn my friends' love and admiration.
It's all been done before. Not too long ago, my own home state made the switch. It used to be a backwater. Well, it was a quaint and popular backwater. Some famous celebrities had second homes in its ski resort towns. It had 300+ days of sunshine. Its capital city was a "cow town" in a not wholly unendearing way. But the state passed an anti-gay rights amendment in 1992. Some of the people who owned second homes there announced their support for boycotting the "hate state." I'm not sure if they sold their second homes, though.
Worse, the state voted reliably for Republican presidential candidates. True, Mr. Clinton squeaked out a couple of victories, but that was probably a Perot thing.
What changed? Well, some corporate giveaways and anti-union policies created a lower downtown hot spot and new jobs. Those developments attracted people who claimed to be against corporate giveaways and for union-friendly policies. But they still want their paycheck. And the waiter better be snappy if he wants a good tip.
Yes, I know that tu quoques are fallacious.
And more: the same initiative process that enabled people to enact the anti-gay rights amendment enabled people to legalize cannabis more than a decade later.
And even better: the state has been voting reliably for Democratic presidential candidates since 2008. The jokes have ceased, even though most of the people who voted the other way still live there.
Look, I've laughed at jokes about the South. I've made, and sometimes voiced, over-generalizations about the region even though I know that things are more complicated than that. I don't (usually) speak up when my friends make those same generalizations. To be fair, the generalizations are equal opportunity. Any person who votes the wrong way or believes in the wrong type of Christianity is fair game.
Also, too (and I'm sincere about this): I really want the Democrats to win in Georgia. I've thought about donating (a modest amount of) money to their campaigns, even though I'm ambivalent about being one of those guys who pokes his nose into another state's business and thereby fulfills stereotypes about a moneyed elite.
I remember the anti-gay rights amendment. I eventually came around to repudiating it, but in the short term, the boycott campaign steeled my resolve to support it. Shame on me, I guess. But I'm probably not the only person who votes out of spite.
Yes, I know that tu quoques are fallacious.
Some people were bad yesterday and might be bad tomorrow. I haven't learn much about them as actual people with actual needs. But I love them today and that's what counts.