Weekend Plans Post: Thanksgiving Cocoon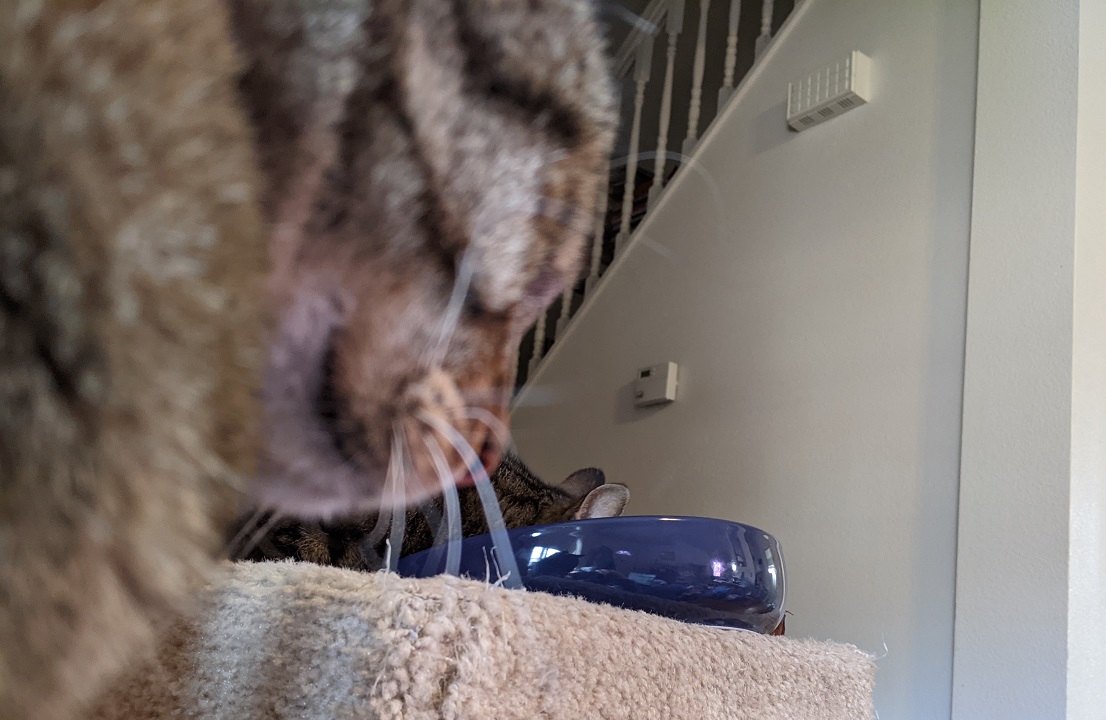 Cyberpunk 2077 was originally set to be released on April 16, then it was pushed back to September 17, and then November 19. My original plans for this weekend involved Cyberpunk 2077.
Well, I suppose my *ORIGINAL* original plans involved doing family stuff and getting some Black Friday shopping action in. Then they just involved doing a socially distanced Thanksgiving (and some Amazon shopping). But that didn't happen.
And neither did Cyberpunk. Alas.
So. This weekend will be spent in the house, doing the Thanksgiving with Maribou (reheated pizza, reheated Kraft Dinner), checking out Amazon (and Steam), and just enjoying a 4 day weekend that is exactly like a 2 day weekend in any other week during this Safe At Home period. Being grateful for how much worse it's not, but noticing that there were a lot of plans that ended up just not happening.
Maybe next year.
I will be doing some chores, putting together a grocery list for delivery, doing the laundry, and otherwise preparing for December. Oh! I have to finish up the Unsolicited Shopping Guide! And I guess that that's what I'm doing this weekend.
So… what's on your docket?
(Featured image is "leftovers", taken by Maribou.)