On History and Being Doomed to Repeat It
One of my least favorite expressions is Santayana's "Those who cannot learn from the past are doomed to repeat it."
Oddly enough, this isn't because the expression isn't true. It IS true, entirely true. It's because too many people take the wrong lessons away from the saying. Apparently it's all too easy to fall in the trap of believing a faint similarity between people and situations, vague commonalities that never go deeper than surface level, are what the saying is actually about. Thus we see comparisons of small-government conservatives who haven't a fascist bone in their bodies, to Nazis, by those who (like Nazis) never met a government program they didn't like.
The reverse is equally true. Despite our nation being overrun by a veritable army of people who are the living and breathing embodiment of fascism, because their leaders mouth the correct magic words about tolerance, love, and harmony, too few people see how very dangerous and sinister they actually are. These people, in thrall to the media, the corporations, the tech industry, and Big Government (or perhaps those institutions are in thrall to them) are able to hide in plain sight because their externals are things many have been culturally programmed to believe signify harmless entities. They hide in plain sight because we've been primed for decades to believe that people who call themselves leftists can't possibly be fascists; to see even rabid Marxists as cute and cuddly, as non-threatening and comfy as a well-worn Che t-shirt. They're just kids. Innocent, adorable, 35 year old kids. They need our understanding, our compassion, and by the way, did you know a Molotov cocktail is really just free speech, only more explode-y?
Santayana is rolling over in his grave right now.
Saying "those who cannot learn from the past are doomed to repeat it" has become a political ploy, a technique to fool people into becoming hysterical over entirely normal events, while handwaving away legitimate dark clouds on the horizon. It's fuel for the political cosplayers, those who exploit people's tendency to categorize vaguely similar forms together while ignoring what is actually inside the costume. Politics in 2020 basically amounts to an ongoing argument that Arnold Schwarzenegger's characters in Kindergarten Cop and in Terminator are the same guy, because they have the same outward appearance. We are told by people who purport to understand these things, that Arnie in Kindergarten Cop is actually an unstoppable killing machine, or that the original Terminator is a kindly schoolteacher, depending on who is doing the telling. But just because the sheepdogs are able to fool some gullible people into believing a preposterous claim, it doesn't make it true.
An overreliance on the "history is repeating itself" aphorism also makes it possible to ignore problematic developments because they DON'T fit into a framework you find historically familiar, makes it easier to justify concerning developments because they don't squish neatly into a belief system in which everything bad will always look and act like everything else bad. This is as foolish as a soldier on a battlefield ignoring a cannon because he's never seen one before, even while it blows up people all around them. Novel dangers are still dangers, even if they don't look identical to the dangers people faced a century past.
Our foolish, naïve foot soldiers of 2020 say things like "but it isn't the GOVERNMENT restricting speech so it's all ok" even as the cannonballs of Cancel Culture boom. They tie themselves in pretzels to avoid drawing conclusions that will aid "the bad guys" while turning away from the lesson that historically, every person who allowed evil to rise did exactly that – ignored it, justified it, prayed it would go away, sat in their burning house like a dog drinking coffee while rolling their eyes at the shrill boring ninnies who made waves.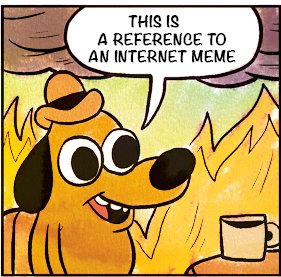 Personally, I think it's borderline insane not to have the slightest concern about the arrival of a cannon on the battlefield just because it isn't a bunch of bayonets, and it's the height of disingenuousness to pretend that a person who does see it is somehow paranoid. It is possible to extrapolate the capability for carnage of a thing you've never seen before even if it looks different from the things you've seen in the past. If history teaches us anything, it's that danger comes in many forms, even if you haven't seen that specific form before.
Not to put words into Mr. Santayana's mouth here, but that's really what he was saying anyway. The lessons of history are, of course, critically important to learn. Learning those lessons can save your life. They can save the lives of millions, even billions of people. They can save our nation, and even the principle of liberty itself. That is why George Santayana was urging people to learn those deeper lessons history has to teach us – so as not to be sucked in by the obvious stuff, by the con men, by political pageantry rather than harsh reality, because things may look different on the outside even when they're the same on the inside.
We cannot, and should not, ever allow "history is repeating itself" to mess with our heads. History cannot repeat itself in the strictest sense of the word. There are too many variations, contexts, different people, motivations, technologies, sets of circumstances. History changes with the weather; like lightning, it never strikes the same place twice. A butterfly flaps its wings in China and Hunter Biden gets 5 million dollars in his bank account. It is the lessons of history we must learn, the proper conclusions based on those lessons we must draw, and we can only manage the feat if we are not blinded by form over function.
Because just like the T-1000 in Terminator 2 could shapeshift, even mimic voices to accomplish its violent aims, it is possible for something evil to come in the guise of something you trust, like, admire, even love. It is possible for a voice you think you recognize to be saying something terrible. And just like Arnold in Terminator 2, it is also possible for your salvation to come in the guise of something you always thought was out to get you.