Harvesting Victory: A World War II Photoessay
Having learned through harsh experience in WWI that voluntary rationing for a larger war effort wasn't going to be adequate, when WWII began, the US government used the Emergency Price Control Act of January 1942 to grant the Office of Price Administration broad powers to ration food and other commodities. This was done not only to ensure the fighting men had enough food and other supplies, but also to discourage hoarding and encourage the equitable distribution of scarce resources on the home front as well. As we all have learned firsthand this past year when stores nationwide ran out of toilet tissue, meat, and disinfectant, hoarding can quickly create shortages of goods that are normally plentiful.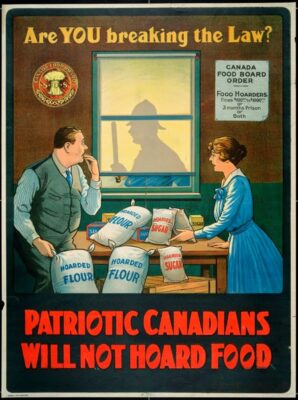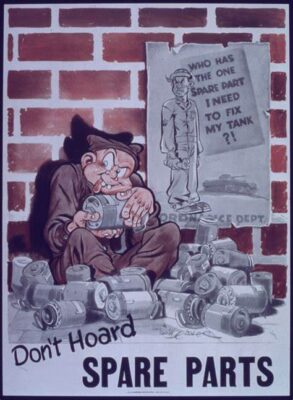 Under the system of rationing the US government devised, beginning in May 1942, citizens were issued points with which to purchase a limited amount of sugar, meat, coffee, cooking fat, canned fish, cheese, and canned milk. Even babies were issued ration books with points to spend! These points came in the form of ration books with stamps which were combined with money to buy rationed goods.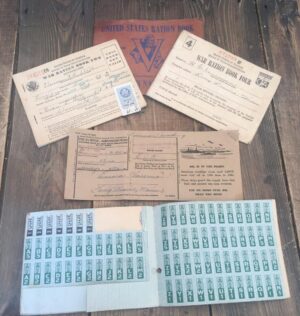 That's right, when you ran to the market in wartime, you didn't only need to bring enough money, you also had to be sure you had your ration book and points to spend as well. Since many foods were limited, home cooks began to experiment with mock meat dishes based around nuts, root vegetables, and legumes, found ways to stretch meat further by combining it with vegetables and grains such as salisbury steak and meatloaf, and even to cut out the "main dish" entirely, basing meals around hearty vegetarian fare like pasta and egg-based dishes. When a lack of cooking fat made baking a challenge, clever cooks substituted in potato, tomato, and applesauce in lieu of butter, oil, oleo, and shortening.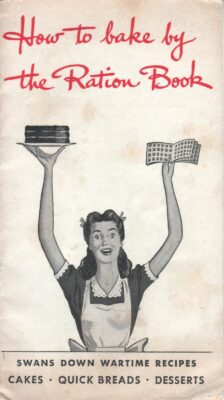 But even as American families sacrificed and home chefs called upon every ounce of their culinary creativity, health educators, armed with newly discovered information about chemicals in foods called "vitamins" that the human body needed for optimal health, were concerned. Was this type of restricted wartime diet nutritious enough? Were Americans on the home front – many of whom were working in critical industries – eating an adequate diet to stay healthy and work to their fullest potential?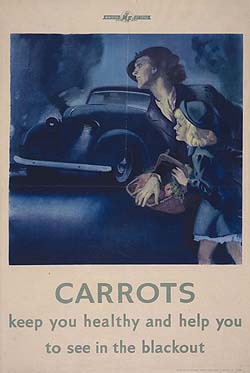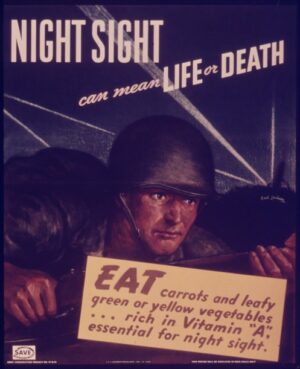 Against this backdrop of food insecurity, disaster struck. The Japanese cut off the world's supply of Malaysian tin, widely used in the manufacture of tin cans. The military desperately needed all the raw tin they could get to manufacture cans to carry food to the battlefront. There was nothing left over for the home front. American families were forced to pay exorbitant prices for fresh produce, or go without fruit and vegetables entirely and risk deficiencies in critically important nutrients like Vitamin A and C.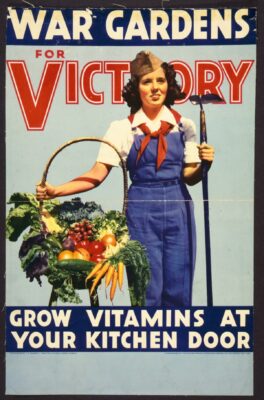 The solution was clear – Victory Gardens. Victory Gardens, or war gardens as they were often called, were first popularized during the First World War by future president Herbert Hoover, then head of the US Food Administration, as a way for citizens to supplement the war-suppressed food supply. During the Second World War, governments both local and national again encouraged individuals and families to grow their own food. It was believed that a family garden would save not only individual families money and provide them with superior nutrition, but could lower market prices, enabling the government to purchase food for the military men much more cheaply.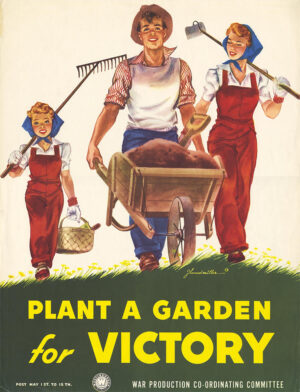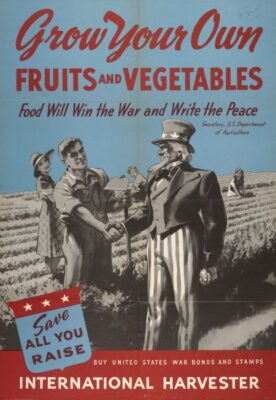 The US Department of Agriculture launched a massive program to encourage home gardening, and Americans heeded the call. Not only did families start gardens and plant fruit trees, but some even raised chickens and rabbits to supplement their family's diet as well.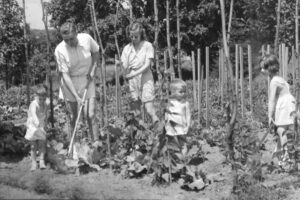 By May 1943, Victory Gardens were providing American families with 40% of all the produce they ate. The government, in cooperation with private industry, printed off millions of instruction booklets teaching laymen how to plant seeds, how to fertilize and control for pests, even introducing relatively complex agricultural ideas like companion planting and crop rotation. Americans began growing food in any patch of dirt they could find – their backyards, their front yards, even boxes of dirt set out on apartment balconies.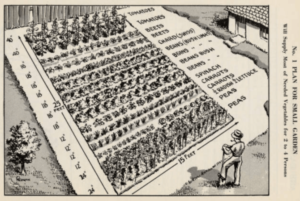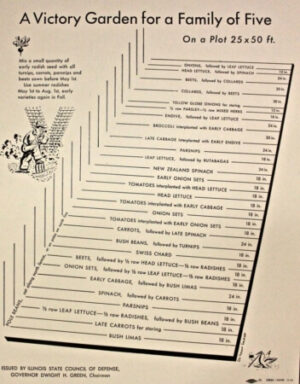 Municipalities got into the act, planting Victory Gardens in town squares from coast to coast, and even in urban locales such as Boston Commons and on New York City's Park Avenue. Victory Gardens were seen as not only a sound economic idea considering the expense of purchasing fresh produce and meat, but an act of patriotism.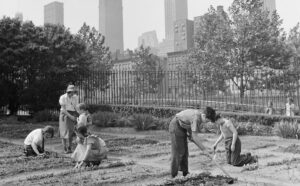 For corporations and public figures, promoting the idea of Victory Gardens was nearly as popular as selling war bonds. Companies like Dr. Pepper based ad campaigns around Victory Gardens, and Frigidaire, Armour Meats, and Lysol handed out cookbooks with every purchase. Batman, Robin, and Superman started a Victory Garden. Donald Duck and his nephews Huey, Dewey, and Louie followed suit. Even First Lady Eleanor Roosevelt got into the act, planting her own Victory Garden on the White House Lawn.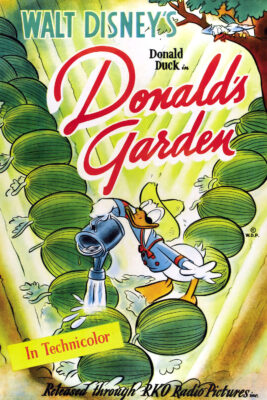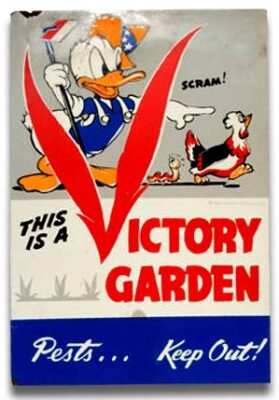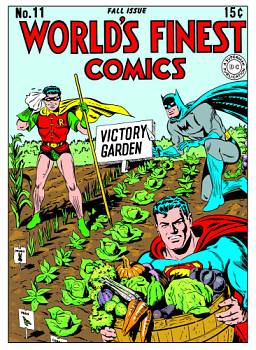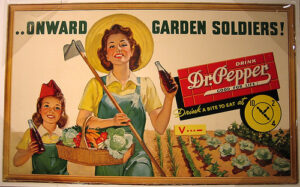 In the meantime, women and teenagers on the home front joined the Land Army, a program designed to provide labor to replace the men who were away fighting the war. In 1942, the United States was facing an agricultural crisis, as crops planted by men who were called up to serve their country, began to ripen and then rot in the field. Women and children with little training came to the rescue, salvaging the harvest of 1942.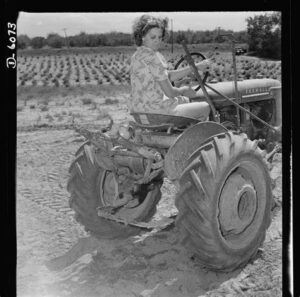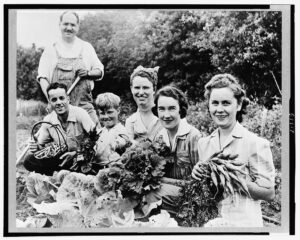 Under the umbrella of the Emergency Farm Labor Service, between 1943 and 1947, over a million American women were recruited to the Women's Land Army. Even though many were city dwellers, they received agricultural training and a very low wage (with which they were required to purchase their own clothing and pay for room and board) to work the farms that supplied the troops and citizens with farm goods. Women learned to plant and harvest, drive tractors, shear sheep – whatever they were needed for, they did!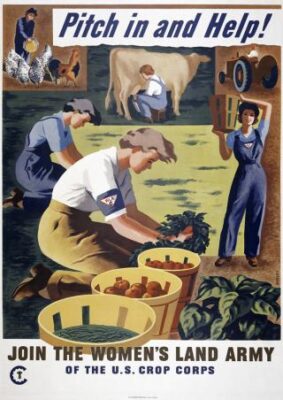 Once the crops were harvested, families pulled together to preserve the harvest, with home canning reaching an all-time peak in popularity between 1941 and 1946. During the war, an amazing 4.1 billion home canned jars of food were put up in homes and community canning centers nationwide. Since sugar – a necessity for many home-canned recipes like pickles, jam, and preserves – was rationed, the government issued a special allowance of 20 extra lbs. of sugar for those who planned to can. Pressure canners, a device used to safely can non-acidic foods prone to botulism like corn, beans, and meat, were made from aluminum – another commodity in short supply. Those who owned pressure canners were urged to share them with their neighbors. The importance of canning for the food supply was so great, that the USDA pressured the War Production Board to relax restrictions on the construction of pressure canners, allowing for 650,000 aluminum canners to be built in 1945, up from only 40,000 in 1944.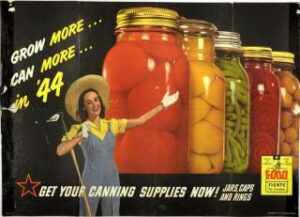 The USDA estimates that over the course of the war, over 20 million Victory Gardens were planted, yielding 9-10 million tons of food. In New York City alone, more than 200 million pounds of vegetables were harvested.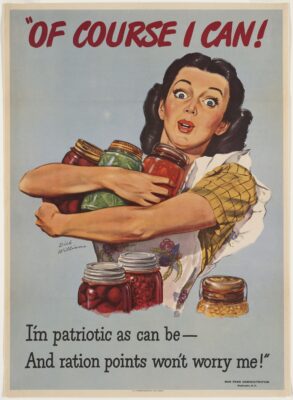 The Victory Garden program created some interesting side effects, making gardening and canning into hobbies that many Americans would continue to pursue over the course of their entire lifetime, and popularizing some unusual vegetables that Americans weren't familiar with. Swiss Chard, kohlrabi, and zucchini which were practically unknown to many Americans before the war, became garden standbys due to how easy they were to grow. They remain popular homegrown veggies to this very day.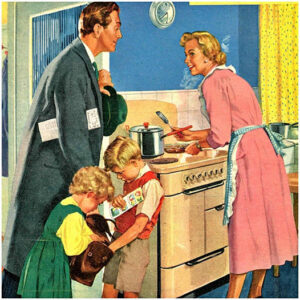 While gardening and canning did become less popular once the war ended, many folks who grew up in the post-war generations have happy memories of family members, who lived through wartime, passing down the knowledge they had gathered from growing their Victory Garden – tilling the soil, harvesting the crops, preserving them for the winter, making do with what one has and finding ways to fill in the gaps while still living within one's means.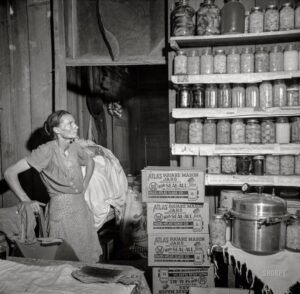 On their own, these gestures are impressive, but knowing that these skills were, in many cases, acquired in a valiant attempt to ensure that the brave soldiers, sailors, airmen, and Marines had their bellies filled when so far away is homegrown nourishment for the soul.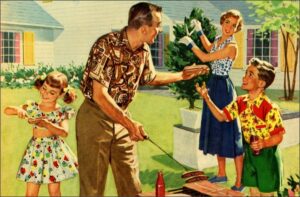 ---
This article was originally published in The Star, the newsletter of the American World War II Orphans' Network.