Let's Just Let This Play Out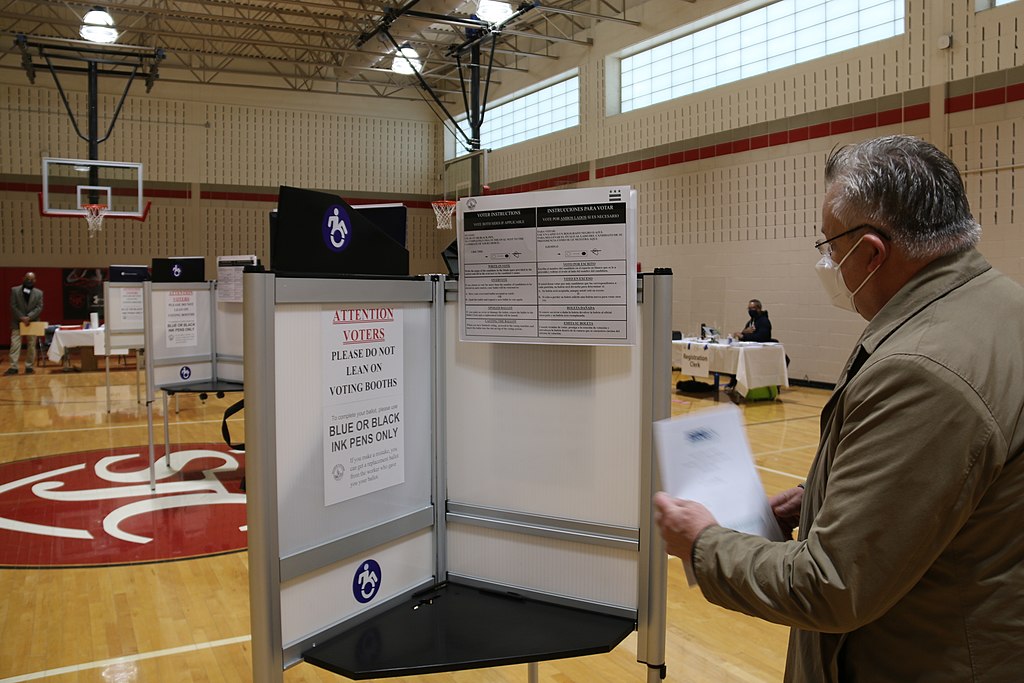 As a lover of political theater, I've read with interest the recent spate of voter-fraud-related articles on OT.
The latest installment, Motivated Ambiguity and the 2020 Election, got me thinking about the nature of throwing spaghetti around to see what sticks, as author Will Truman so cleverly put it. In a general, if-I-ran-the-world kind of way I would tend to agree with Will that spaghetti throwing is a problem. The flinging of wild, unproven accusations — particularly where something as important as a presidential vote is concerned — is anathema for a functional country. If we all just sit around making up vaguely plausible conspiracy theories and shouting them at each other, how can any of our elected officials manage to do anything of substance? 
But therein lies the rub. If we ALL just sit around making up conspiracy theories, not "it is ok for people I politically agree with to make wild unproven accusations but terrible when people I politically disagree with respond in kind", surely (as Will did, but others have not) we can admit it is not just Trump throwing spaghetti here. It is not Donald Trump alone eroding legal, cultural, and governmental norms. 
We ALL seem to have an endless appetite for devouring political spaghetti these days.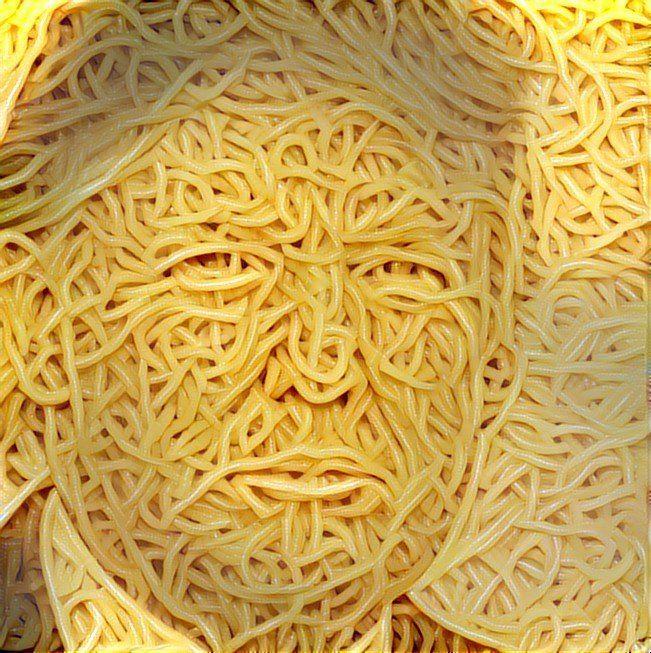 But in the race to the bottom, I'm none too sure that Donald Trump is anywhere close to the head of the pack.
Some claim this gross erosion of norms is justified because Trump is just SO uniquely awful that any means are necessary to get him. Sure, some of the spaghetti flinging isn't good for our republic in the long term, BUT TRUMP! Yet over and over again, despite the best efforts of the majority of the media, not to mention a lot of politically powerful people to get him, the guy remains entirely ungot. (This has left the few of us not suffering from a raging case of TDS scratching our heads and saying "that guy must be the cleanest dude in all of history since for all their efforts they can't find anything to hang him with," but I digress.)
Spaghetti has been flung, all right, flung all over our national kitchen in an attempt to get the Ungettable Man, and it's peculiar to me how people who ignored and/or justified all the spaghetti throwing of the past four years suddenly have a problem with a little bit of Trumpian pasta sticking to the ceiling. Muh norms, muh precious norms! Whut will become of our precious civility? Now get out of the way while I compile a list of people who questioned the integrity of this election!
 
American politics is not a Japanese painting in which we zoom in on one uniquely awful flowering cherry branch whilst relegating all the stuff we don't want to see out of the frame. American politics are deeply rooted in a lot of history both past and recent, and focusing in on one person/event, insisting on interpreting relevance divorced from context, is like pretending that a flowering cherry branch in a Japanese painting doesn't connect to a trunk, some roots, the forest around it, the pit it sprouted from, not to mention the entire evolution of cherry trees from the dawn of time.
Donald Trump is not a flowering branch on a cherry tree, existing in isolation from the rest of American history and politics. Donald Trump came from somewhere, he grew out of something, he exists for reasons, and his actions must be seen in the light of that greater context. Donald Trump questioning this election is NOT a result of a moment in time in which everyone was acting perfectly normally, entirely rationally, completely above boards, and with the highest ethical standards before he came along, and now he and he alone has stepped outside the boundaries of decency. Donald Trump questioning this election is borne out of a spaghetti hurricane and he is not alone in its eye.
We've had years of some pretty important people — including some who claim to be the impartial arbiters of truth! — throwing spaghetti at not only Trump, not only at his supporters, but at conservatives as a whole. We've had years of "the fair and unbiased press" making things up that in many cases were later proven to be completely or partially untrue. We've had decades of culturally powerful people levying unprovable ad hominem attacks against less culturally powerful people. We've had many otherwise very smart people buying into various hoaxes whenever it suited their purposes to, while outright ignoring scandals that harmed their political ingroup. This goes all the way to the top; in the debates Biden and Harris continued to spread allegations that even the left-leaning Snopes had debunked.
Nothing happens in a vacuum, and history least of all. Donald Trump most certainly did not happen in a vacuum, and the stuff he's saying about the potential for election fraud isn't coming out of nowhere either. This is why some Trump supporters believe it happened. At some point, when you've seen so much unfair criticism being levied against a person, it becomes easy to believe them whenever they say their critics are being unfair, even if it's the one time the boy actually does see a wolf.
I try to remain very skeptical, but even I must admit a lot of stuff I would never have believed in my wildest dreams on November 7, 2016, has been proven true. The media is breathtakingly corrupt. The Deep State — a term I'd never heard in my life before that day — apparently exists, has power beyond the checks and balances of the Constitution, likely orchestrated at least one of the impeachment proceedings, and may possibly have the technical prowess to interfere in elections (not saying they did, saying they could>. The tech industry is all in for controlling free speech, targeting certain political views and not others. Multinational corporations are working arm in arm with self-described Marxist revolutionaries and neither party seems to find that at all strange.
All that would be bad enough on its own, but these people are apparently in leagues with the Democrats, who any Bernie supporter will tell you, aren't exactly known for their fairness in the election department. All this has made me question a lot of things I heretofore took as gospel, and unfortunately whether Jen Rubin likes it or not, the integrity of elections is one of those things.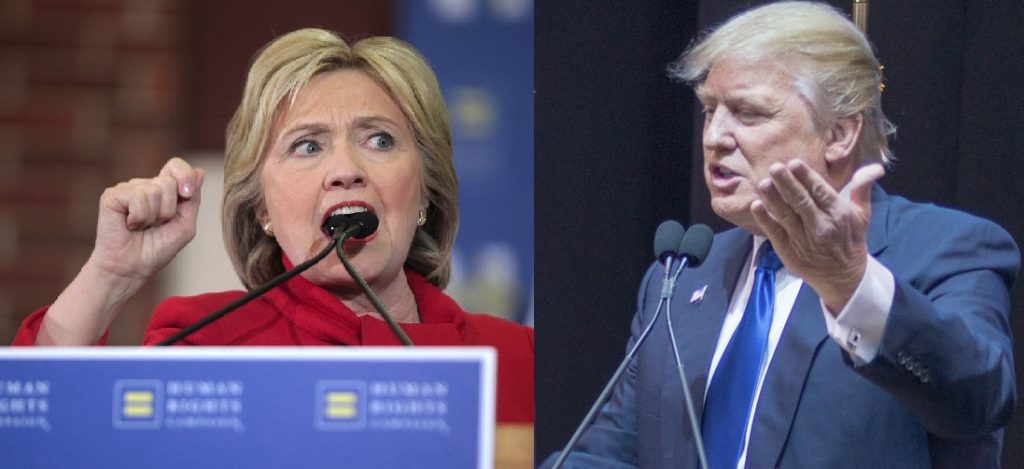 Charges that the vote has been stolen or manipulated are not new and do not emanate exclusively from Republicans (far from it.) Hillary Clinton first accused Trump of "not accepting the election results" in 2016 with no evidence that was even a possible option on the table at the time. Then when SHE lost instead, she refused to publicly concede, continues to allow herself to be referred to as the rightful president still to this day, and recently told Biden not to concede under any circumstances. Her supporters certainly didn't accept the results of the 2016 election, spinning fantastical tales about faithless electors and invoking the 25th amendment. It's time for some game theory!!! Straightforward from here!!!
But it goes back farther still. John Kerry didn't concede on election night in 2004, and a lot of people think he should have waited longer because of voting irregularities — including a partisan, pro-Bush company providing vote-counting machines (sound familiar?). Al Gore, of course, conceded and then took it back — for good reason.
Sometimes, like in the Washington State gubernatorial election of 2004, Gregoire vs. Rossi, the results actually do end up going the other way upon further inspection, and the person who seems to be losing actually ends up winning in the end. It is not an insane notion that a very close election might have contained some illegal votes that must be discounted, legal votes that need to be reinstated, or that the result could be overturned after a recount. 
Seriously, not conceding the election when it's not decided, is among the least worrying erosion of norms I've seen lately. Waiting to know who the duly elected president is by counting legal votes rather than relying on media projections (in a time in which polling has been found to be basically useless) just makes sense to me given the pool full of rancid spaghetti in which we're swimming these days. It really doesn't bother me that ANYONE regardless of party would hesitate to concede an election if they're not sure they even lost. I would much rather wait a few days or even weeks rather than rush to the wrong conclusion. 
But because it's Donald Trump, I'm supposed to forget all this?? I'm supposed to forget that the Democrats have a storied history of questioning elections? You want me to get enraged that a Republican has now attempted to use legal remedies to ensure a fair election too? (Some say Romney should have done exactly this in 2012 because there was some evidence of voter fraud — but he didn't. And in exchange for that magnanimous gesture, what did he get? Absolutely nothing, of course.) Because it's Donald Trump, "uniquely awful", you want me to join in the mass outcry that this is in some way unprecedented behavior when I remember how people acted in 2016, in 2004 and 2000 — basically every time a Democrat lost a close election the past 20 years? 
Personally, I very much would have preferred the "win at all costs" genie to stay in the bottle. That's what I've been droning on and on about so boringly this last year, is that it is a pretty bad idea to let that genie out of the bottle for the exact reasons Will mentions — because we can't have a system if everyone is always accusing the other guy of cheating all the time and if the branches of government are like, you know, suing one another. But it was the Democrats who let that genie out. Then they took that bottle and stuffed a Molotov cocktail into it, threw it into the face of both the law and the multicultural spirit of America itself, and then tried to convince me that Molotov cocktail was actually free speech.
At the point I'm at now, grossly disillusioned with a set of people I had heretofore held in extremely high regard (the liberal movement and the media, in case you haven't been paying attention), when Trump tells me something like "there's voter fraud", well, some of the "crazy" stuff he's said, when I investigated it, actually proved to be true. Over the past five years others — including some who purported to be the arbiters of truth — have blatantly lied to me about things Trump did and said. And I don't seem able to forget that the Democrats themselves sought legal remedies for elections that didn't come out the way they wanted them to.
Fool me once, shame on you, fool me twice, shame on me. But fool me thrice? Fugetaboutit. A Presidential candidate crying fraud in an election they appear to have lost is nothing new. Turning whine into sour grapes is nothing new. This time it's just the dude you don't like doing it instead of the dude you do. I would have to be blinded by spaghetti not to see that.
Few would argue against the fact that some weird ass shit went down in a couple of these states. I agree voter fraud is not super likely due to the logistics of it, but y'all made your beds with the "let's question the legitimacy of elections" gambit, Dems. Turnabout is fair play. All things considered, looking past the cherry branch at the whole tree and the forest beyond, I'm inclined to at least entertain the possibility that hijinks have ensued. I gave the benefit of the doubt to Gore, Kerry, and Gregoire with far less reason to believe people were out to get them than Trump has.
It may be, and in fact likely IS the case that Donald Trump is wrong and there isn't sneaky pool being played, but hey, surely with such a serious accusation, we need to have a full investigation to assure the American people that nothing is going on. After all, if it may have happened to John Kerry and Al Gore, maybe even to Mitt Romney, it certainly could have happened to Donald Trump, a guy who is despised by massive numbers of people, some of whom are in positions of incredible power. 
We need an investigation just like we needed to investigate the Russia accusations and the Ukraine accusations, and just like we need to investigate whatever Hunter Biden was doing with Burisma and whether or not Joe Biden got a prosecutor who was investigating it, fired (but we probably won't.) Serious charges should be investigated, it's just how the legal system works, when it's working, if it's working. If serious charges are not being investigated because the person making the charges is unpopular in certain circles, then I have to wonder what the repercussions are for our system moving forward. 
People telling me to ignore hinky things their political allies are doing and forget the hinky things their political allies actually did, while charging full steam ahead, consequences be damned, against their political enemies, does very little to assure me that there really is nothing to see here. If there's nothing to see, then you shouldn't care if I see it, amirite? 
Thus I'm willing to let this play out, even if it ends up with me taking a handful of steaming linguine to the face.
Because faith in the system is a delicate thing, like a Faberge egg. Once it's broken, it's not so easy to repair. Broken faith takes a long time and a lot of tedious work to restore.
Democrats, you broke it, you bought it.