Book Notes: "Enemies of the Enlightenment" by Darrin M McMahon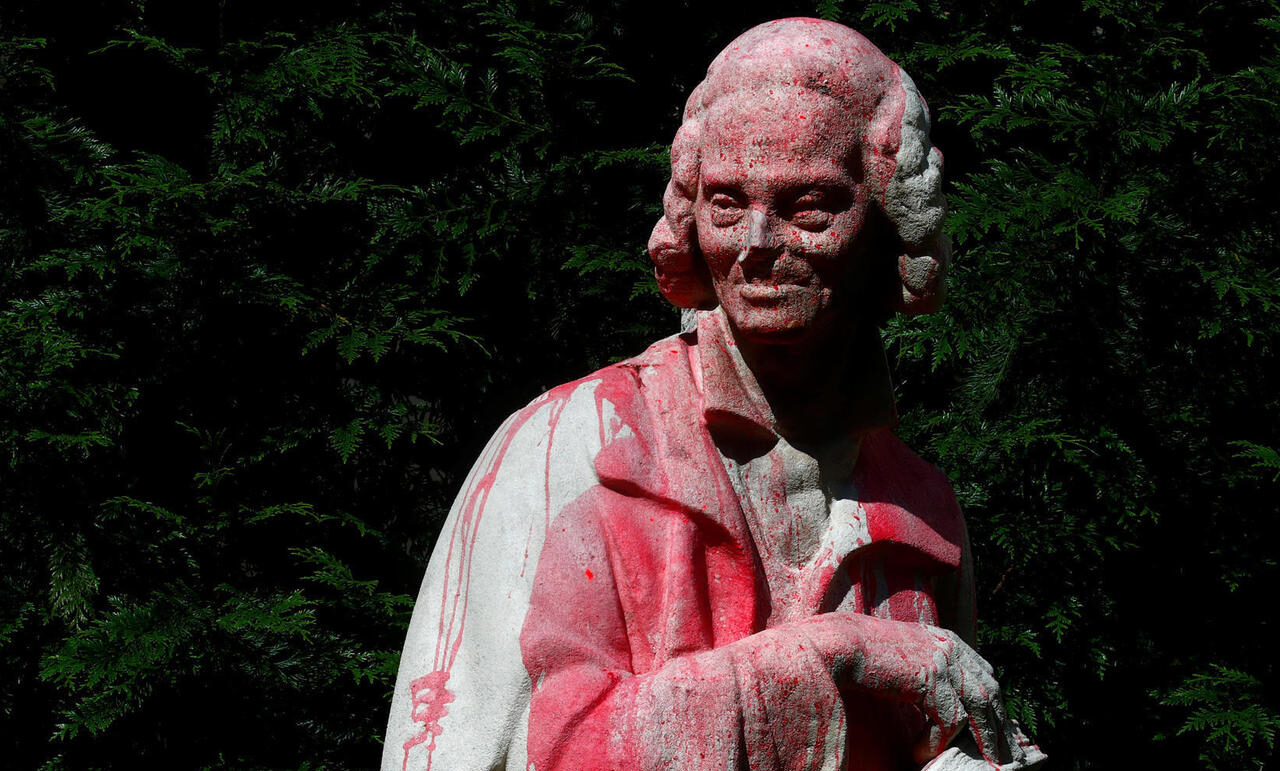 A professor friend compared it to a plumber's many wrenches: sometimes you keep old books around in case they're useful later. In this case, I originally read Darrin M. McMahon's book "Enemies of the Enlightenment" a decade ago, while I was working on my dissertation about French Romantic writers and the development of pleasure travel to the Levant. Now that I'm working on my second book project, I've decided to return to those French Romantic travelers, and hence to the place from which they were traveling. That, and a recent discussion with Jaybird in the comments, brought me back to McMahon's surprisingly perennial book about the Enlightenment and those who would oppose it.
It's a strange thing about the Enlightenment; as McMahon notes:
Though endlessly invoked by the philosophes themselves as a dark spectre impeding the course of light, the philosophes' enemies have received relatively little attention.
He's right. We tend to see them as little dispossessed monarchs trying to hold onto their diminishing power and privilege, but this apparently isn't correct. My first thought was of Isaiah Berlin's work on the Counter-Enlightenment- he coined the term, after all- figures like de Maistre, who were basically reactionaries. But McMahon points out that Berlin tended to focus on only a handful of great men- a bit like looking over a crowded room and only counting the few tallest heads.
Instead, McMahon finds there was a deep vein of Counter-Enlightenment thought, which formed a fairly consistent discourse from at least a half-century before the Revolution, and then saw its direst warnings "proven" by the Terror. It was primarily French and religious in origin, but it spread abroad easily, and elements of the critique still exist today. It was ultimately foundational to right-wing thought and to a larger critique of modernity, and ironically enough, the critique is at least as much a part of modernity as the Enlightenment it critiqued.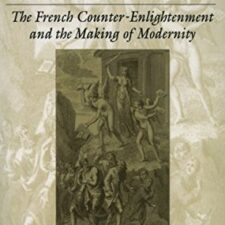 In a sense, the critics saw philosophie as a solvent. In the first place, it was accused of "subverting the foundations of the Catholic religion," leading to the collapse of the faith. This weakening of faith lead to the "corruption of social morals": without fear of divine retribution, people might indulge in all manner of depravity. Without faith, they also come to see each other in strictly utilitarian terms and judge their own actions in terms of pleasure and pain calculations (a common attack, incidentally, made on Epicurus long before). This ultimately dissolves the bonds holding together friends and family, and slowly rots away society itself. The philosophes might have preached "tolerance" of all faiths; in fact, it was argued, they were deeply intolerant of religious people and of the bond between cross and crown. In summary, 
A poison, a sickness, a disease, philosophie was corrupting the body of France, and unless arrested it would continue to do so until the body lay lifeless and cold.
McMahon has done a great service by reading through and summarize large masses of somewhat ephemeral, hyperbolic writing. Usually, when we hear from these sources, it's one or two quotes at the beginning of a triumphant narrative of intellectual progress. At times, it gets a bit repetitive to hear from so many of them, but for the most part, he doesn't get too bogged down. Most interestingly, he uses the sources to make a handful of related points about the Counter-Enlightenment discourse:
The Enlightenment was, to some extent, shaped by its enemies, and vice versa. 
The paranoia of the Terror, while no more justifiable than before, did not come from nowhere; it too was shaped in reaction to a fully-formed discourse against the ideas of the Enlightenment.
Meanwhile, the Counter-Enlightenment also did not come from nowhere. Liberals often accused its proponents of being motivated by sheer self-interest or a reactionary defense of their own slipping privileges. But the critics overlooked that it was a critique made by deeply religious people terrified by the spread of secularlism. 
The Counter-Enlightenment critique easily turned conspiratorial: a cabal of intellectual elites were allegedly working to undermine the foundations of society in order to enact their own liberation. This, too, has proved an enduring argument. Conspiracy thinking is, it seems, deeply embedded in modernity.
The Counter-Enlightenment was not quite conservative- they believed society had been corrupted, after all, so they weren't trying to conserve it. It was, instead, Utopian, characterized by "a refusal to accept the world as given and a visionary desire to reshape it in keeping with an ideal."
Finally, the critique was not killed off with the Restoration; it was very easy to transfer criticisms of 19th century philosophes to liberalism more generally.
After all, it's not as if the counter-Enlightenment was exactly wrong: the government was desacralizing; society was becoming more secular; divorce and the breakdown of the family have increased; and an ethics of self-interest and utility is more common. In response, they emphasized the rootedness of the past, the persistence of traditions, the imperfectability of man, and natural hierarchies as barriers to rapid change. These claims for the old were, themselves, new. And they have persisted as an intractable element of modernity. 
Finally, there is a useful cautionary note. The counter-enlightenment didn't really thrive in the Restoration, where it would seem to have been most at home. Amusingly, the king turned out to be less royalist than the royalists. But, also, even after the Terror, there were aspects of liberalism, such as free speech, democracy, tolerance, natural rights, and civil and economic laissez faire, that people… well, sort of liked. Including the counter-enlightened: they found it was much easier to get their own books published than to have the ones they hated burned. And, in general, the right-wing of the era ran into a major problem: "its intellectual capital was shaped primarily through opposition." When it was time to define themselves, it was much less clear what they were for than against. 
And I would like to note one last irony: a key argument of the book is a simple reminder that opposition to Modernity is an intractable element of Modernity and is deeply religious in nature. The book was likely written for readers who, it was assumed, needed this reminder.
It was published by Oxford University Press in early 2001.