Motivated Ambiguity and the 2020 Election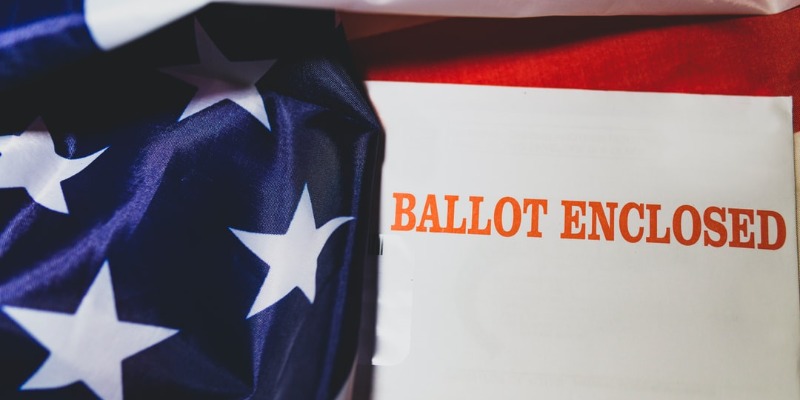 It was a mistake to upend how our elections are conducted six months prior to the election. People were citing to the places that do vote by mail without regard to the fact.
Over at Arc Digital, I have a piece that is highly critical of the way the election count was conducted. It is inexcusable that elections should take as long to count as they have this year. It is not justified. It is not (entirely) a nefarious plot on the part of the GOP. It is not (entirely) because of the pandemic (though that, and other things, obviously played a role). In addition to what I wrote, I also have some significant reservations about the whole idea of upending how our elections are conducted six months prior to the election. There were a lot of defenses about how much of the country already votes by mail, but they didn't fully appreciate that they had legislation that was passed through the correct channels, well in advance, with a lot of lead time for voters to understand what they need to do and election officials to know what the rules are. This year, due to the pandemic, a lot of it was done on the fly. Much of it bypassed state legislatures. The courts stepped in. It was a real mess. In retrospect, at least, it might have been better just to endure the lines.
With all of these complaints, you might think that I found a good deal of common ground with Aaron David on his election piece. But our agreements more or less end there, because I view the above as maddening and unnecessary and I do not view it as actually giving Republicans legitimate cause to throw the integrity of the election or the vote count into doubt. The cases were sent to court. The courts ruled. Often in the favor of Republicans. The rules were set, the ballots were cast, and the votes were accounted for. Biden almost certainly won. There is "Who can really say?" involved here
Nowhere in his piece does Aaron actually outline the cases for the specific allegations in ways that can be rebutted. George Turner throws some spaghetti at the wall in a way that is pretty typical of conspiracy theorists left and right where you just keep throwing vaguely suspicious things out there and leave it up to the other side to try to play whack-a-mole with mostly meaningless trivia to try to prove a negative. With what we have now, the case should be taken no more seriously than accusations of voting machine rigging in Ohio 2004 or Russians hacking voting machines in Wisconsin 2016. Which is to say, not at all. The reason Aaron doesn't cite anything concrete – and in the comments says that he himself of course is not saying anything such thing – is that it is not really a defensible assertion at this time.
It's just casting shadows and telling people it's everybody else's fault that some people who psychologically or politically benefit from feeling this way feel this way.
He is not wrong in the sense that many in this country do challenge the integrity of the election. It's not half as of now, but given time it will probably get there. The blame for this isn't with election figures, however. It's not with hiccups in the count. It's not because of coastal elitists looking down on the common man. It's because there is an entire media ecosphere that has done a fantastic job casting shows, throwing spaghetti, and creating just enough uncertainty among motivated listeners to allow them to believe that they were cheated.
Unfortunately, I am watching some people I know get taken in by this. It's really unfortunate. They are not dumb people, nor are they especially gullible people. But what they really aren't, are reliable Republican votes (or at least not at any risk of voting Democrat and little risk of staying home).
One of the mantras after Trump's rise, first within the GOP and later with the public at large, is that it was incumbent on us to understand Trump voters. And, to a degree, withhold judgment. They feel a certain way and it's just up to the rest of us to respect that or at least be respectful of that.
Living in a pluralist democracy is often a matter of swallowing a cocktail of bitter pills, and dealing with people who believe things that are wrong or even offensive is among the most regular. I have quite regularly been an advocate of not writing people off for voting for Trump and being careful about characterizing people who voted that way on a universal scale. People are complicated. As a political matter, however, you need only concern yourselves with those you can possibly sell. Here the evidence is so thin, and a level of motivation needed reason so high, that this ultimately doesn't qualify.
The concerns about elections cannot be addressed without essentially allowing them to dictate how elections occur. Since no level of actual proof is needed, no level of assurance will suffice. I have more-than-usual concerns over the potential for abuse when it comes to Vote By Mail and am critical of it generally. But there is no concrete and compelling reason to believe that it had an undue effect on this election, Aaron's piece doesn't raise anything, and so it's mostly just a matter of "can't trust it" with the implication that we should find a system that he and his can trust lest the legitimacy be challenged.
Concerns over media and big tech are orthogonal and cannot be addressed by anyone but the owners of media and big tech (which most of us aren't) or a regulatory regime that they deem fair. No other arrangement seems likely to meet their satisfaction. I'm not saying that Facebook, Twitter, and other companies are above criticism. it's just that Facebook is responsible for Facebook. Twitter is responsible for Twitter. Ordinary Times is responsible for Ordinary Times. That's not an elections question or a Democrats question. If tech or media fairness is a prerequisite for fair elections, then fair elections are unobtainable. And concerns which cannot be addressed are not concerns worth investing energy into.
Life is full of unknowable things. There is a lot we don't know. But pretending that anything short of 100% certainty is the equivalent of total uncertainty is a deliberately unachievable standard. It allows people to argue Trump won and demand that others respect that assertion.
It is on the system to address reasonable doubts of reasonable people, but it does not logically flow from that a responsibility of the system to address people whose very perception of the world depends on these needs being unmet. A big part of the Narrative of Trump is Winning and Shocking the World and forcing people to come to terms with his support. Aaron's own Jack narrative leans very heavily on how Trump being a winner. Aaron himself has said that he believes Biden "will win" but that is not the same thing acknowleding that he will rightfully win. And Aaron isn't even a Trump partisan in the traditional sense. It's tough for people who spent the last four years saying "Hahaha we won!" to deal with a loss, and it's not everybody else's job to meet a standard of proof that will force them to do so.
To be clear, the motivated reasoning is not some aspect completely unique on the right side of the political spectrum1. It's just that I don't recall a whole lot of theories telling me how I need to respect the idea that Stacey Abrams won the Georgia Governor race because a lot of people on the left feel that way and shadows-shadows-spaghetti-spaghetti. Within their own conversations, many still cling to the belief that Abrams is some sort of governor-in-exile, but there simply isn't the entitlement that most on the right have to "be heard" because a lot of people agree with them2.
Which is what a lot of this comes down to. A belief that it is incumbent upon the rest of us to indulge how conservatives feel. That if there is nothing to demonstrate dead people voting on a significant scale, that they feel there is an imperative to act. That if there is nothing to demonstrate in-person fraud despite Republicans chasing that jackalope for years and never finding it, that they feel there is an imperative to act.
A long while back during a discussion about Trump's comments about Ilhan Omar (that maybe she doesn't belong in the USA), Aaron stuck to the position that racism was a democratic question. That if the right didn't believe something was racist, then who are we to say that they are wrong, then they command half of the country's support. This is an extension of that concept. The idea that if the right can consolidate hard enough around an idea, then it is democratically at least arguably true3. It's right there in the polls.
Let's call this the conservative equivalent to "lived experience." They feel it, so it must be treated as true. In the political context, however, the main effect of indulging them is that it only rewards them for coming up with wilder and wilder, less substantiated and less substantiated theories that we all become obligated to further indulge. I mention above most people don't actually believe the election results are illegitimate but that may change. If it changes, it will be in good part because of the insistence that the Trump voter be validated. In this case, disproportionately the more extreme and partisan ones (as opposed to ones whose vote you might court in a future election).
It's the rightward counterpart to the left's intersectional4 "lived experience" rhetoric, except scaled up to a whole political aisle. The problem here is that indulging and validating them only encourages wider theories for us to need to indulge. The evidence isn't there. We don't need to pretend it might be there because a number of people believe it. I believe we can create a better voting system and counting process. We should seek to improve them for multiple reasons, though what constitutes improvement is subject to debate. This isn't that, ultimately. This is ultimately a threat to declare races illegitimate without much evidence because they aren't getting their way. They continue to do so precisely because people enable their behavior by reframing it as a passive asking of questions. To lend many of these ideas credence they haven't earned only enables it further.
An election was held.
Biden won by millions more votes nationally, and it appears by enough votes in enough places to likely become the next president of the United States.
Trump is free to issue whatever legal challenges at his disposal, the courts must investigate them in due relation to their merit, and we are free to ignore him until given reason to do otherwise. I don't believe any conclusion wherein Biden wins will be determined satisfactory by those currently upset.
Many of the things that look suspicious are explainable, and some of them attributable specifically to policies Republicans pursued. The late count favored Democrats in very large part to things Republicans said and did.
Losing political or court debates on Vote By Mail, early voting, or postmark dates does not constitute an integrity issue. Some systems are more secure than others and that's obviously a reasonable basis for choosing among them, but it hasn't been demonstrated that VBM poses a particular threat and it should not be assumed unless demonstrated.
Legal challenges can work their way through the courts in due relation to their merit, but as of right now there is no reason to believe that it existed on a scale to change the outcome on the election and we should not pretend that there is.
Any discussion of the above, or fraud, that starts with the assumption that Trump one or that there is a reasonable basis to believe that Trump won and works its way backwards from there is not merely seeking truth and system transparency.
---