The Election Wasn't Stolen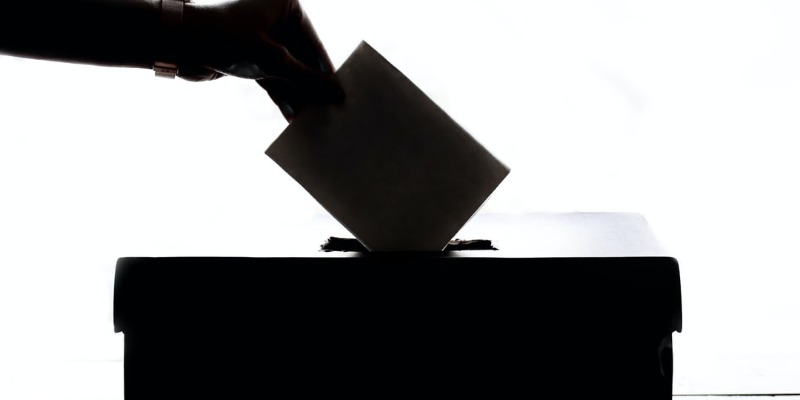 To quote none other than Karl Rove, "stealing hundreds of thousands of votes would require a conspiracy on the scale of a James Bond movie. That isn't going to happen."
Why not?
There are only two possible ways to commit the type of large-scale fraud necessary to change the result of a Presidential election.
Fabricating dozens to hundreds of ballots in each of hundreds, if not thousands of precincts, each of which has tens of its own separate offices on the ballot ranging from President down to local magistrate and its own separate format for the ballot. This would need to be done across probably a dozen states. You would then need to make sure that each of these hundreds of thousands (and probably millions) of fabricated ballots both matches the UPC code of someone who requested a mail in ballot (or at least manufacture a request for a ballot by a registered voter in the precinct), but also insure that this person themselves is not actually planning to vote in a year with record turnout. This would require the assistance of thousands of people, and probably at least one person with an address in every targeted precinct. And you would need each of these thousands of people to keep quiet. To make it more challenging, you would also need anyone who declined to participate in this obviously felonious scheme to keep quiet. In other words, there would be literally mountains of eyewitness evidence for such a scheme with zero chance of keeping it from public view. And that evidence would have been apparent weeks before the election. Yet the Trump campaign has made no such allegation in court to date, nor has it provided any evidence whatsoever of such. Indeed, none of the many right-wing media outlets who have been regurgitating Trumps insistence that the vote would be marred by fraud have presented any such evidence despite months of claiming to investigate.
So, we can rule that out. That leaves:
Pack the ballot boxes in a small handful of precincts in the 10 or so biggest swing states with thousands upon thousands of fraudulent ballots. This is the "corrupt Democratic cities" hypothesis. It's even more impossible than the other scenario. This scenario would not require as many participants, but it would still require a lot of them, probably hundreds. In this scenario, you would again need to make sure that you are submitting ballots with valid UPC codes and that the actual registered voter tied to those ballots does not submit a ballot of their own or a ballot request of their own. In a year with record turnout. Except the degree of difficulty here is even higher – since you're only doing this in large cities now, you'd need to do this in amounts equivalent to 10% or more of the registered voters in these large cities. Probably more, actually – a lot more – if you want to make sure you're going to succeed in stealing the election. This type of fraud would be trivially easy to uncover – a simple canvassing of a couple hundred random voters who submitted ballots would give you a really picture of whether there was fraud on this scale. You wouldn't need a whistleblower to come to you – you could discover it yourself by just knocking on a few doors and making a few phone calls and asking "did you vote? who did you vote for?" If more than five percent or so give the wrong answer to the first question and the answer to the second question is materially inconsistent with the actual results in the city, you've got at least evidence of fraud. Yet this, also, has not been produced nearly a week later. Nor has it been alleged in any court filing. In addition, this type of fraud would be readily apparent in the results themselves – you would see a turnout rate in the city as a whole that is significantly – and impossibly (not a point or two) – higher than the rest of the state. You would also see an increase in the purported beneficiary's vote share in that city far more substantial than previous elections. But in Philly, Detroit, Milwaukee, and Atlanta, that is not at all what we are seeing – to the contrary, Biden's vote share in these cities is actually either less than Hillary Clinton's was or essentially the same as Hillary Clinton's, even as his vote share in much of the rest of these states increased fairly consistently, particularly in the suburbs. Pennsylvania is particularly instructive – in the overwhelming majority of counties, and especially those with a meaningful population, Biden's vote share increased 1-5%, and Trump's decreased similarly. Except Philadelphia, where his vote share at the moment actually decreased about 2.5 percent (although that may still change slightly).
But what about the fact that there were tens of thousands of ballots in some states where people split their tickets down ballot or simply didn't vote down ballot at all? This too is a complete red herring – first, see above, since this claim still relies on one of the two approaches above occurring. But second, undervotes happen all the time, especially in Presidential elections where people may not recognize any of the names down ballot. More importantly, though, we live in the era of Never Trump. I personally know several people who pulled the ballot at the top for Biden, but almost certainly could not bring themselves to vote for any Democrats down ballot. And frankly, it's absurd to believe that vote fraud was committed on this massive scale to benefit Biden, but the fraudsters were too lazy to fill out the next two lines of the ballot for Senate and House, thereby leaving him with a likely minority in the Senate and a significantly diminished majority in the House.
Notably, the Trump campaign has not alleged, nor even attempted to allege, widespread fraud in any of its court filings to this point. It's only semi-successful claim to this point has been an allegation that its observers should have been allowed a short distance closer to the election workers (not, I must emphasize, that its observers weren't being allowed in the room at all, as they have falsely claimed outside of court).
This isn't to say that vote fraud is impossible or that it can never happen in any election. But where it does happen on a scale large enough to change the results of an election in the US, it has just about always been in small local elections with low turnout.
Facts are facts: Joe Biden won the election. He won it with a clear majority of the popular vote by millions of ballots. He won it by winning at least a plurality of votes in Nevada, Pennsylvania, Wisconsin, Michigan, Minnesota and Georgia (and probably Arizona). It's time to accept that and move on, whether you voted for him or not.