The Case For Trump
This is a little bit like one of those games at a carnival. I know it's fixed. I have no expectations. But we've all been standing around waiting for someone to give it a try, and if none of the other Ordinary Gentlemen will, then I guess it's up to me.
There's a scene in the movie of the same name where Jack Nicholson's character says, "what if this is As Good As It Gets?". It's not a statement of optimism. It's more resignation or even despair.
As Good As It Gets - What If...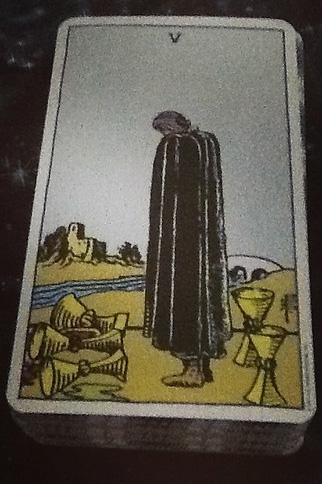 Speaking of creepy old guys who sleep around, it's time to make The Case for Trump: What if this is as good as it gets? The truth is, the past four years have been more reasonable than I would have expected. Not the man, and not the appearance of his administration, but the actual policies and execution.
He's made risky moves in trade policy, but the results have been pretty good. In foreign policy, he's avoided military conflict, and while I can't excuse our abandonment of the Kurds, again, he did better than my expectations. North Korea and Syria aren't easy to manage. His budgets have been absurd, and he wasted the opportunity for meaningful tax reform, but I respect his trimming of regulations, and the economy has held up well for most of the last four years. His immigration policies haven't turned as bad as they first sounded. I can't fault anything about his judicial nominations.
If you watch this presidency on mute, the Trump Era has been a return to normalcy.
What about the coronavirus? As I've pointed out here before, the US is roughly the same scale as the EU, in terms of economy, population, and physical size, and we've got roughly the same coronavirus death rate as the EU. We're both advanced, mobile populations. Some countries there and some states here have had higher or lower rates, and they've all been allowed to formulate policies as they see fit. And that's far better than I would have expected. I couldn't be happier that we've followed such a federalist approach.
Would Joe Biden have done better? Does it sound like his ideas are better?
With all due respect to my fellow Marylander INMD, Joe is exactly why we make backbenches. Alternately a glad-hander and attack dog, a sub-committee member or a fourth co-sponsor of minor legislation, guys like him do what their party expects in exchange for forty years' salary and stretch of Interstate in their name. He's like Pence or Harris in that regard. Unfortunately, only Pence seems to accept what he is. The other two seem to think they've earned the spotlight.
Joe is no smarter or thicker-skinned than Donald, nor is he less inclined toward corruption. And while the system may be built for normal politicians, beyond the show of the presidency and even the cabinet, there are thousands of small decisions that guide the country, and I think the Republicans will make better ones than the Democrats. I look at the results of the last four years, and I'm persuaded. That's not to say that our current two major parties are putting the best names on the top of the ticket, only that the lower-level staff do reflect their party's centers more than I would have foreseen. I was afraid that an erratic president would have made our governance erratic, but that hasn't happened.
Will I vote for Trump? I'm still not sure, but I don't think I can. I know The Case Against Trump, the one pertaining to his character. If you take his presidency off mute, it's horrifying. I didn't vote for him last time. As I said, I'm a Marylander, and that allows me to preeningly avoid voting for a man I find so objectionable. But if I were in a possible toss-up state, I think I'd have to.
The truth is, I don't want this to be a country where Trump would get re-elected. I'd like to think we'd reject all the words of the last four years. But I'm confident the country would be better off with a second Trump term.